On Thursday night, Kylie Jenner celebrated her birthday in way only the Kardashian Klan can — a Barbie-gone-wild theme with matching Kylie and BFF Jordyn dolls on a birthday cake, a huge pink ball pit, and of course bomb outfits from the birthday girl and her sisters.
Kylie looked nothing short of iconic, donning platinum blonde locks, and beginning the evening with a silky deep pink, long-sleeved, wrap-style dress with shoulder pads. She later changed into a custom LaBourjoisie bike-short jumpsuit with 70,000 Swarovski crystals.
Kim matched her half-sister in a custom hot pink Yeezy dress with a mid-rib cutout. Kendall was wearing a shiny, black tube minidress, while Kourtney came in a purple shimmery number, which was definitely "interesting to look at." And Khloé chose to go with a glittery, semi-sheer, white silver three-piece look.
Bottomline: they all looked fab, and their outfits caused quite the buzz. Just a day after Kylie's wild night, online retailer Fashion Nova announced that they will be releasing a new line called "Birthday Behavior" inspired by the outfits the Kardashian-Jenners wore.
Related | How Fashion Nova Changed the Game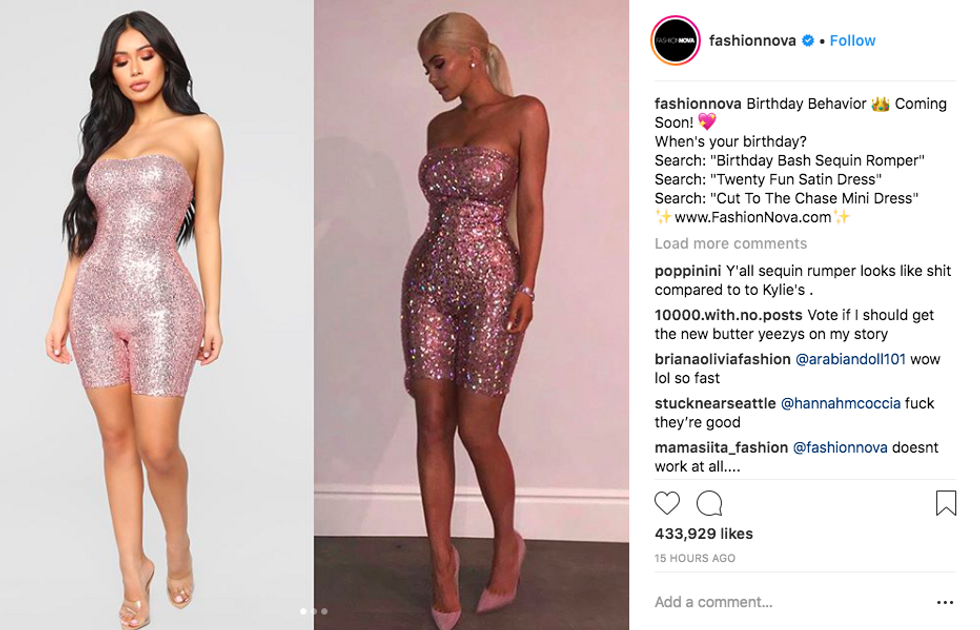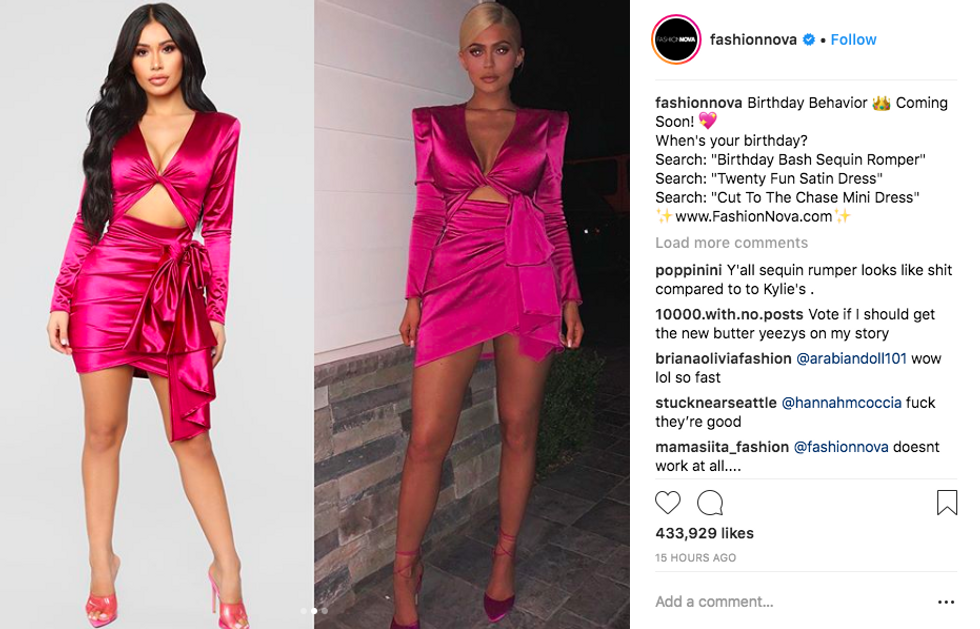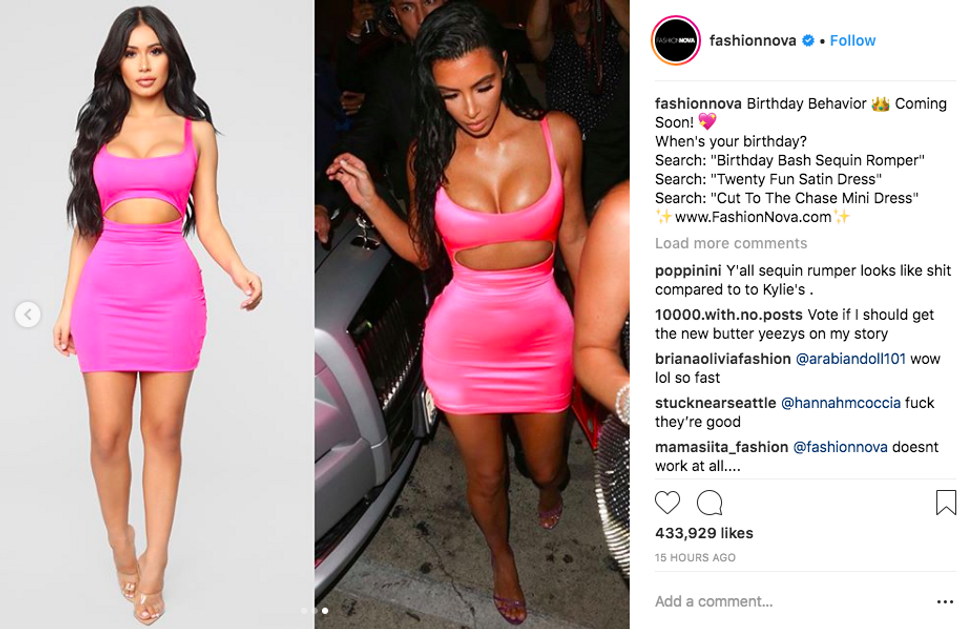 So far, the brand has only shown a preview of three styles: Kylie's two looks, and Kim's dress. The brand hasn't announced whether they're cloning the other Kardashian sisters' looks just yet, but here's to hoping! The forthcoming collection does not have a drop date just yet, or details when it comes to pricing, but it'll for sure be more affordable than an $8,000 designer piece.