Emilia Ortiz, the unorthodox spiritual adviser, bruja, and mental health advocate, can now add jewelry designer to her resume. The Brooklyn native teamed up with LA-based accessories brand Honey B Gold on a collection of gold baubles that center around healing, connection, and spirituality.
The four-piece capsule is priced between $40 and $45, and consists of a 'Healer' nameplate necklace, a pair of 'Mama Moon' hoop earrings, a 'Ray of Sunshine' necklace, and an 'Empath' sunflower pendant.
"When Natalia Gold (founder of Honey B Gold) asked me about doing a collab I was so excited," Ortiz said. "It took me back to when I made my first requests for how I wanted my nameplate, or what kind of hoops I wanted for my nameplate earrings."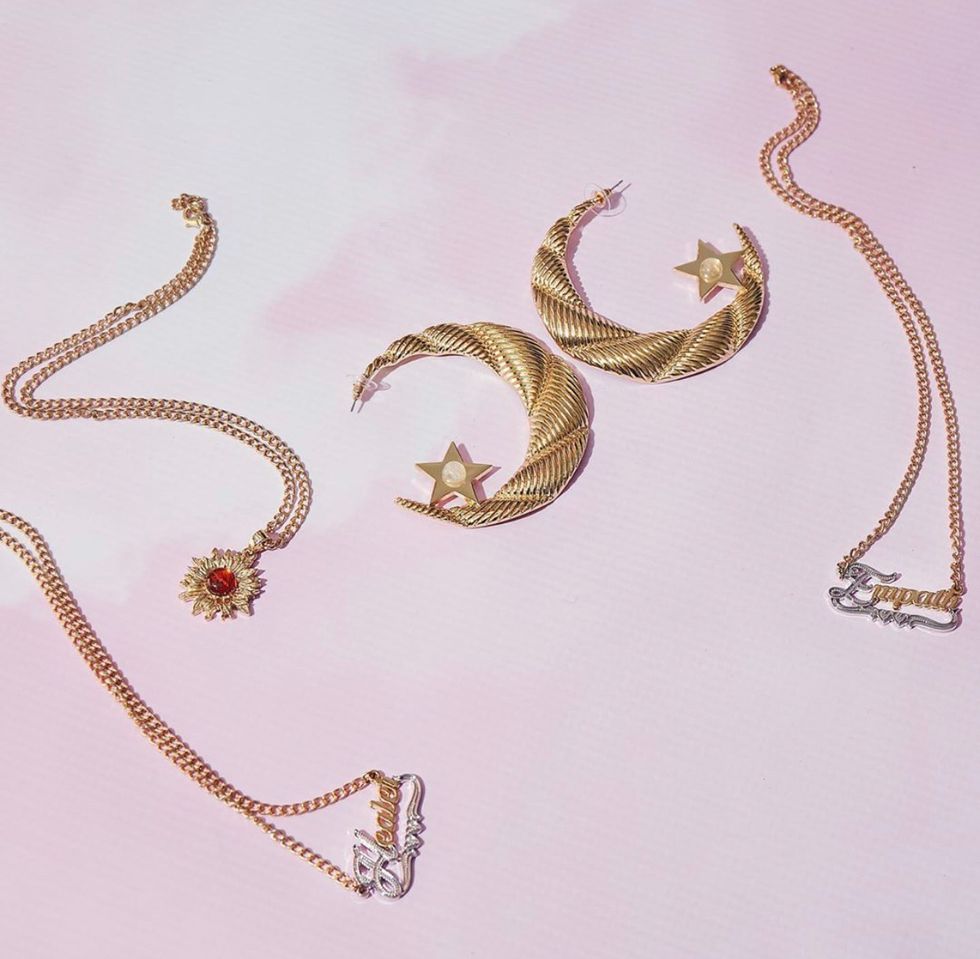 According to Ortiz, she wanted this collection to honor the many different forms that healers, spiritual, and energetically sensitive people come in, while "also incorporating elements from nature that are protective and sentimental as my way of sharing some of that with anyone who wears a piece," adding that the "goal of these pieces are to empower the person who wears them."
The ETHEREAL.1 X HBG collection is available now online at Honey B Gold.