Elon Musk's Twitter is the worst place on the internet.
On Tuesday, GLAAD published a formal response to the insidious news that Elon Musk's Twitter had allegedly removed language in its Hateful Conduct Policy that specifically protects trans users of the app. According to the organization, prior to their independent investigation into the matter, the policy had read:
""We prohibit targeting others with repeated slurs, tropes or other content that intends to dehumanize, degrade or reinforce negative or harmful stereotypes about a protected category. This includes targeted misgendering or deadnaming of transgender individuals."
However, that last sentence about trans users is no longer present on the app, and its last known appearance was around April 7 according to a search on the Wayback Machine's internet archive. According to a report in The Verge at the time it was first created, the policy had been in place since November 2018.
In its formal response, GLAAD President Sarah Kate Ellis said, "Twitter's decision to covertly roll back its longtime policy is the latest example of just how unsafe the company is for users and advertisers alike." Ellis also added that "this decision to roll back LGBTQ safety pulls Twitter even more out of step with TikTok, Pinterest, and Meta, which all maintain similar policies to protect their transgender users."
GLAAD also notes that in a February 2023 poll from Amnesty International, 60% of LGBTQ Twitter users who responded said they had "experienced an increase in abusive and hateful speech on Twitter since Elon Musk took over as CEO."
It's worth noting that Elon Musk has routinely made derisive comments about trans and gender nonconforming people since before he took over as Twitter's new supreme god emperor. In an infamous July 2020 tweet, he simply wrote: "Pronouns suck." At the time, then-partner Grimes wrote: "I love you but please turn off ur phone or give me a call. I cannot support hate. Please stop this. I know this isn't your heart."
In recent weeks, Musk has also cozied up to anti-trans grifters and right wing media fixtures on Twitter like Libs of TikTok and Tim Pool. Libs of TikTok, for reference, is a proponent of the hateful ideology that trans people and drag queens are "grooming" children, and has incited confrontations between drag queens, business establishments, and "protestors." On April 14, Musk also tweeted that "any parent or doctor who sterilizes a child before they are a consenting adult should go to prison for life."
\u201c@TRHLofficial Any parent or doctor who sterilizes a child before they are a consenting adult should go to prison for life\u201d

— The Redheaded libertarian (@The Redheaded libertarian) 1681394422
Photo via Taylor Hill/Getty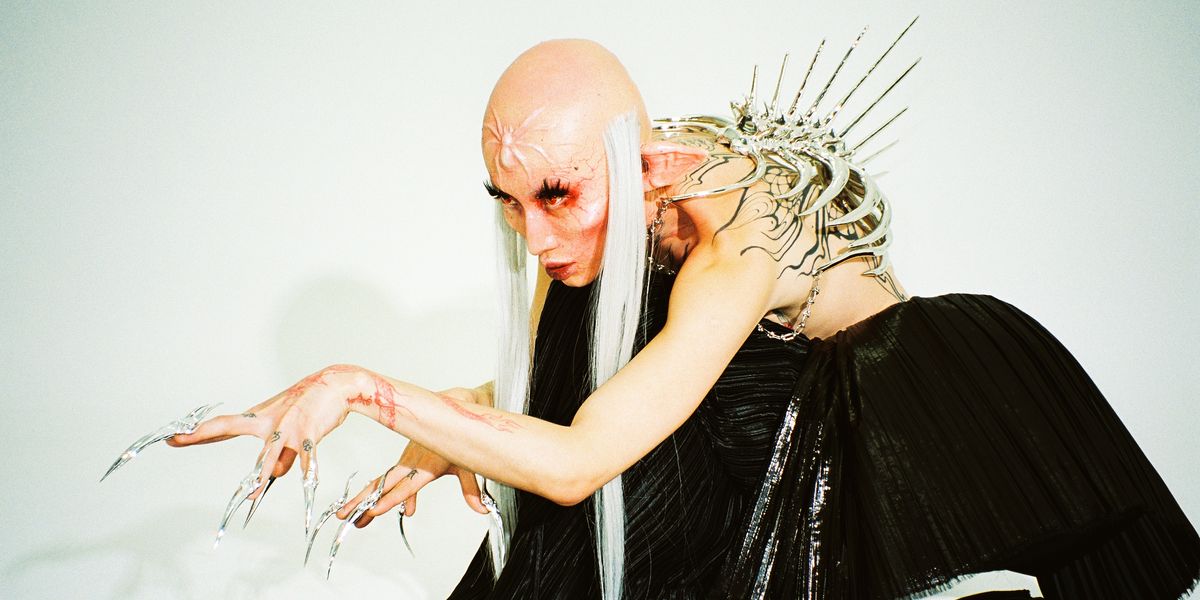 Beauty
Story by Andrew Nguyen / Photography by Sarah Pardini / Styling by Marta Del Rio / Makeup by Kelton Ching
Story by Andrew Nguyen / Photography by Sarah Pardini / Styling by Marta Del Rio / Makeup by Kelton Ching
28 November