The dust has barely settled since fashion whistleblowing sensation Diet Prada took on Kim Kardashian, but they're back at it again, this time accusing Kim of ripping off the mother of makeup herself, Pat McGrath.
Related | Will Diet Prada Save Fashion From Itself?
Kim's new eyeshadow palette is here, and it includes an uncharacteristic pop of color in the form of an electric blue. While the hue certainly marks a departure from the reality star's trademark neutrals, the color and its position in the palette is curiously close to that of McGrath's own product.
For the record, the shade is called "Libra," and comes with a nice little backstory about how Kim used to hate color.
As beautiful as the blue is, you can't deny the similarities in the two palettes. Might it be an unfortunate coincidence?
This is not Kim's first offense, according to Diet Prada. A recent shoot concept for her highlighters resembled an old Beyoncé image, and her kids line also came under fire for allegedly ripping off specific designers. While, in the latter case, Kim responded claiming the styles paid homage to said creatives and announced all profits would be donated, Diet Prada was not having it.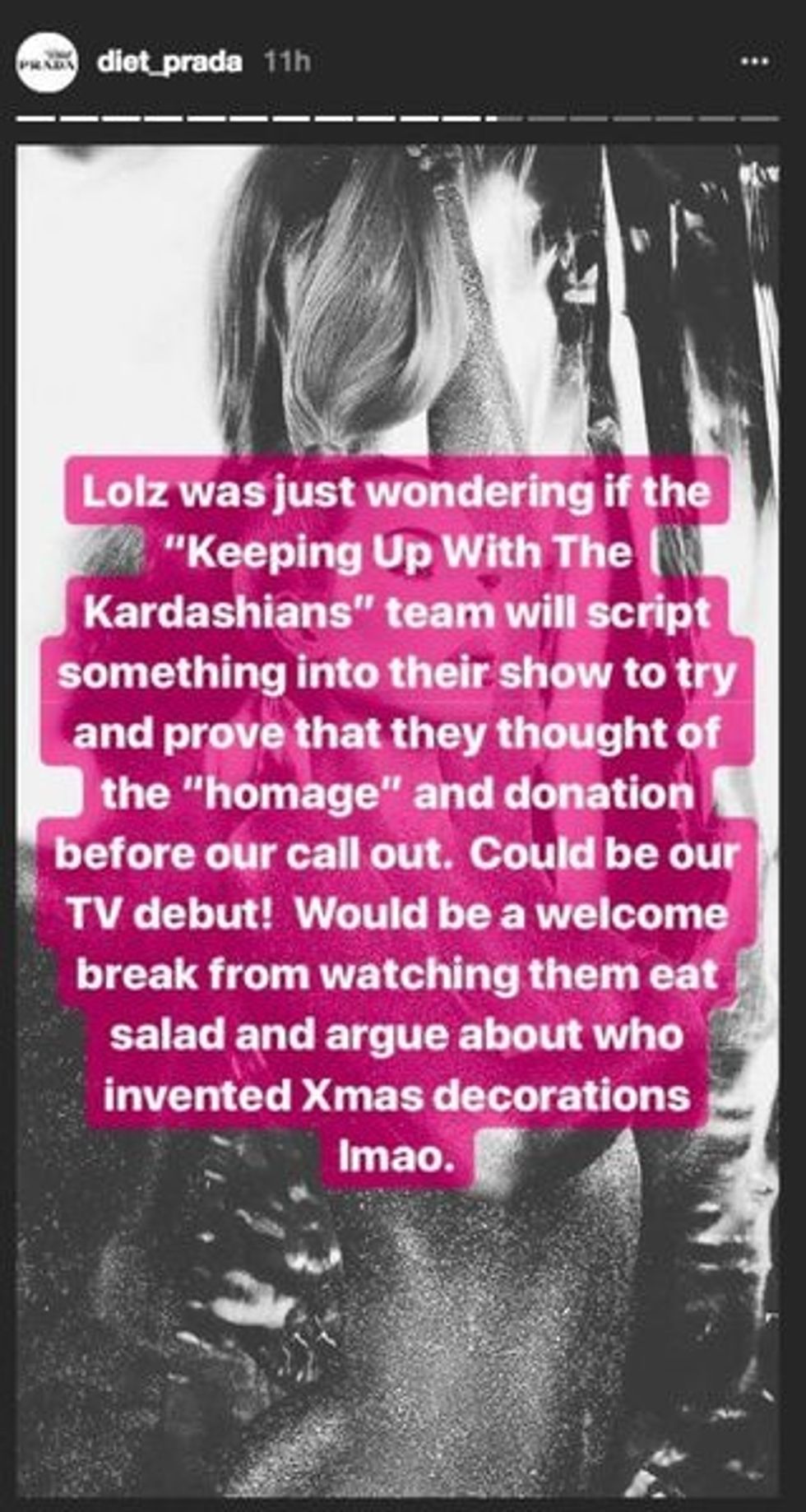 Image via Getty