Creator Labs is a visual arts incubator that supports rising talents as they create original work that taps into important cultural narratives. As a collaboration between Google and artist agency SN37, Creator Labs provides resources to photographers, filmmakers and visual artists to explore social impact, cultural narrative and self-discovery through art-making, all of which is photographed on Google's Pixel 7.
Season 7 brings together the project's largest creative group to date, 25 artists who produced wide-ranging images inspired by the theme "Be Seen, Be Heard, Belong." PAPER interviewed three of its members: new addition Amber Grace Johnson and established collaborators Myesha Evon Gardner and Andrew Thomas Huang.
From plastic surgery to black rabbit sculptures, these visionaries explore uncharted territory from behind the lens in these lush, queer, impactful projects.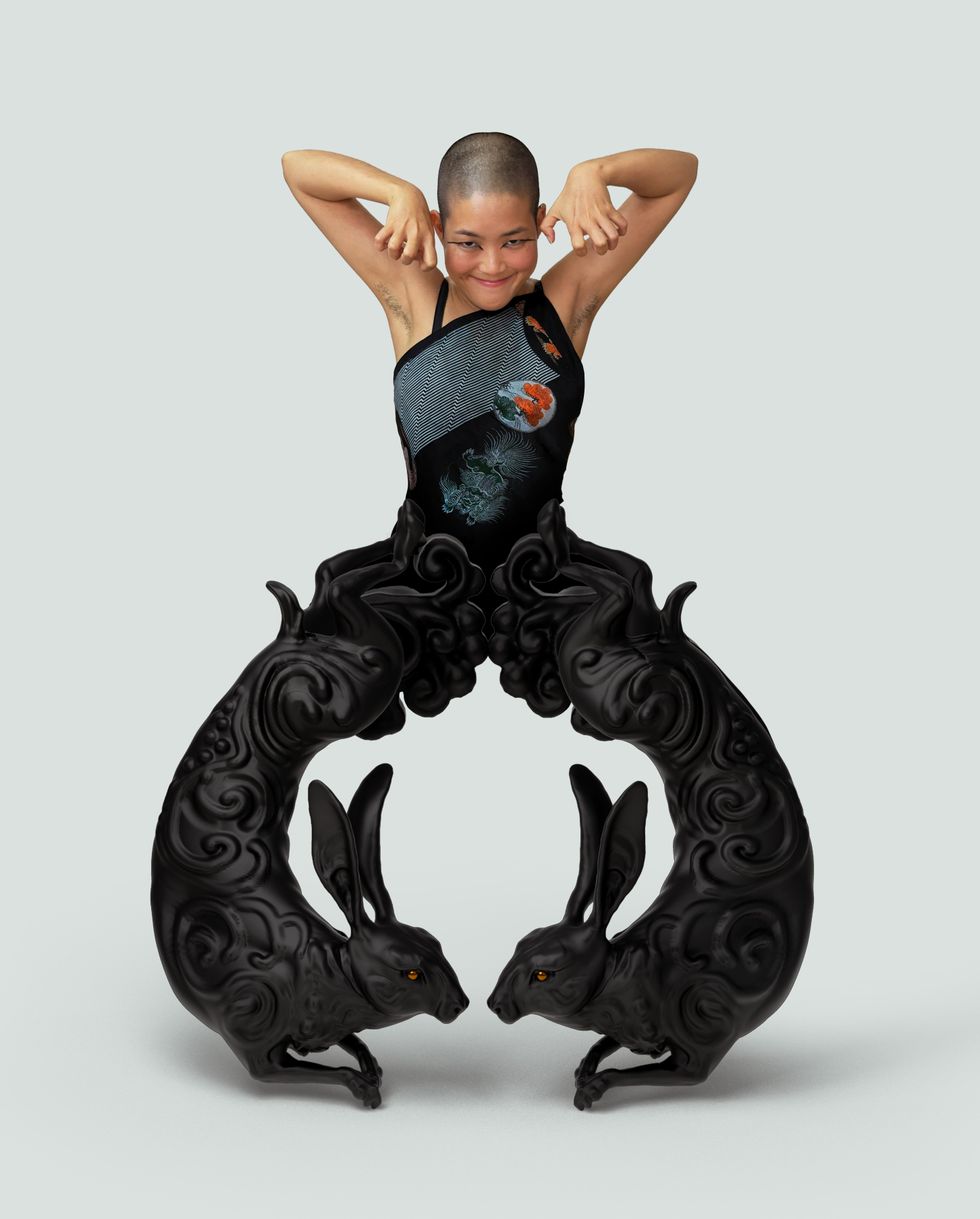 Photo by Andrew Thomas Huang
What was your goal with this series of photographs?
My goal was to frame queer Asian portraits in the context of the new lunar new year, the Year of the Water Rabbit. There are twelve animals in the lunar zodiac and five elements (water, wood, fire, earth and metal) that rotate in a sixty-year cycle. I love astrology and the lunar calendar is something ancient that ties our AAPI communities together. In Taoism, the color symbol for water is black, so I mostly wanted to frame the models with black rabbit sculptures reminiscent of ebony Chinese lacquer work. So, these are rabbit portraits for the new year 2023, which I hope brings us all joy and opportunities for growth.

— Andrew Thomas Huang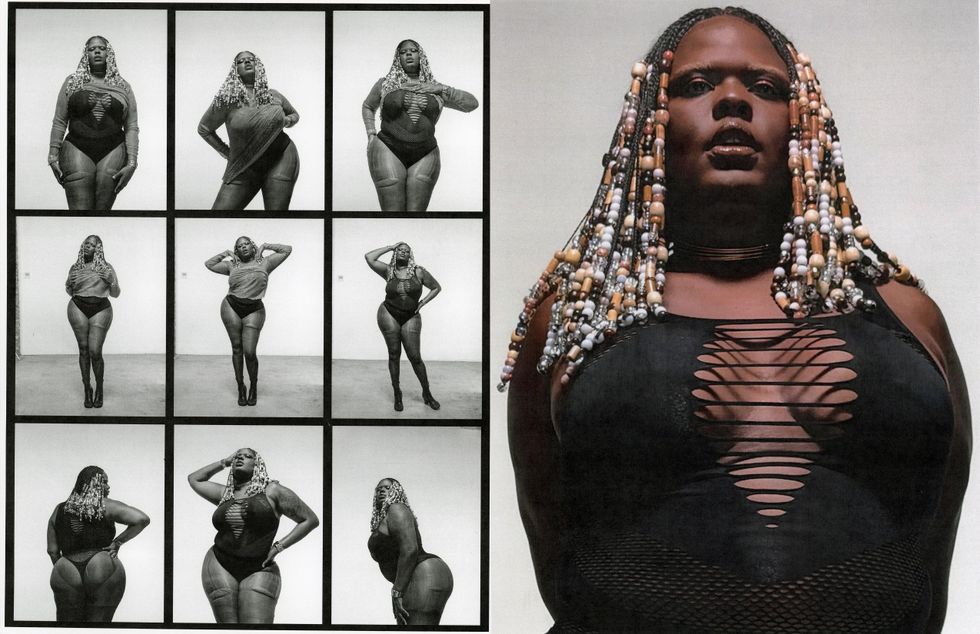 Photo by Myesha Evon Gardner
What story does your series tell?
This series focuses on Black womxn of various identities who have navigated through cosmetic surgical procedures. The sitters were photographed to embrace their journeys of physical self-expression while wearing body-distorting undergarments, like waist trainers and corsets. I wanted to explore the meaning of "pain is, inspires and creates beauty" and examine how healing, discomfort and, ultimately, beauty, are personally defined by the sitters.
My project creates dialogue around the Black womxn's body, her self-identity and individual autonomy. I considered how and why womxn chose to alter their natural appearance through surgical and other less-invasive methods. Two decades ago, having this conversation was taboo amongst women, whereas today, women are using their social media platforms to openly speak and document their experiences with cosmetic and gender-affirming surgery. My intent is to document Black womxn and extend the conversation beyond the cisgender binary.
— Myesha Evon Gardner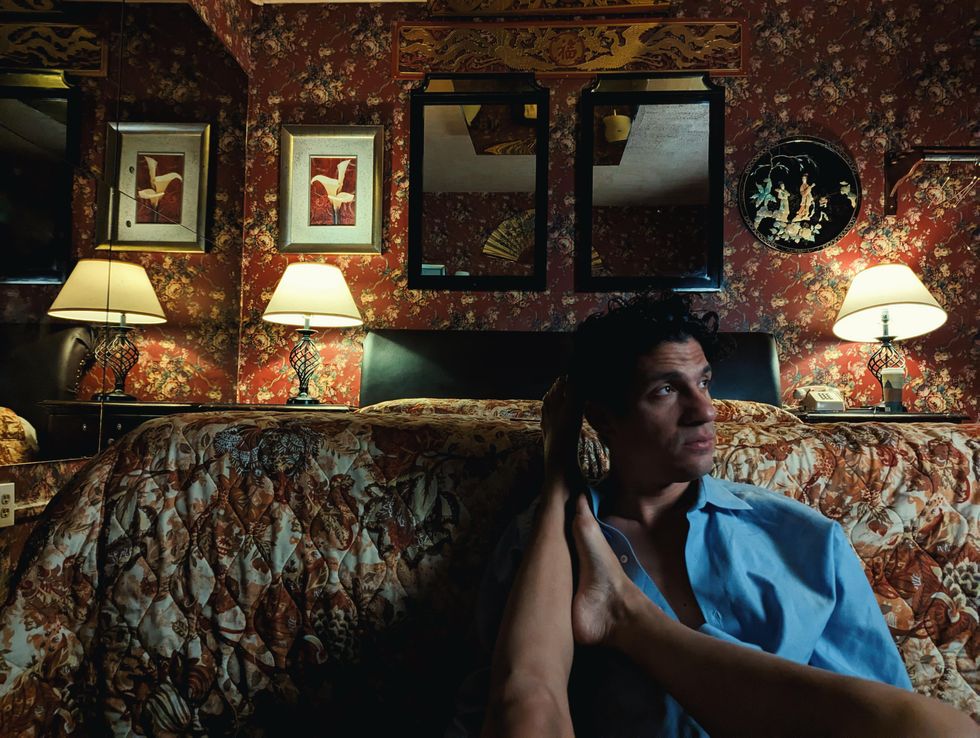 Photo by Amber Grace Johnson
Can you tell us about one photograph from your collection and the story behind the shot?
There's a photograph of John at the end of the bed with my bare feet resting on his shoulder. John Pita is a talented Ecuadorian musician and writer who plays in his band City of the Sun. There's something so timeless about his aura, in an almost Latino-Johnny-Cash-meets-Scorsese kind of way.

In this photo, there's this subtle look in his eyes, a real vulnerability to it. A twinkle of heartbroken, sedated, aloof and pensive all mixed in one. A home is a person, not a physical space, which is why I chose this love motel in Queens, as a sort of transient and lonely destination. I chose a room oozing with red because the color broods passion, a beating heart, the blood rush that comes with sex, a birth and pain.
— Amber Grace Johnson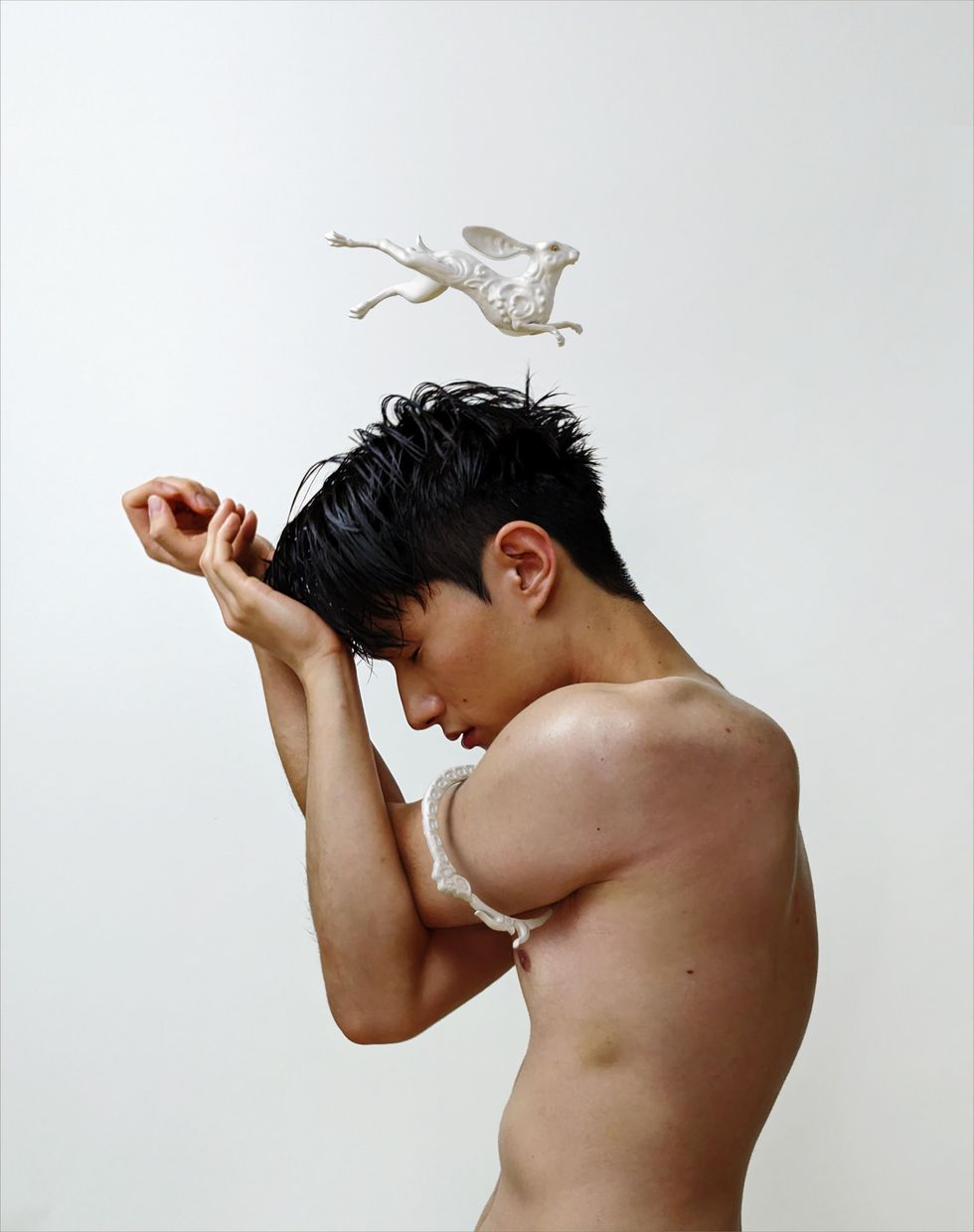 Photo by Andrew Thomas Huang
Can you describe your relationship with your subjects?
These are friends and family who I deeply admire. Some are collaborators on past projects or artists who share the same visual language, community, sensibility or interests. Some are friends I simply have hot pot with and can gab about shared cultural experiences, childhood memories or shared trauma-bonding. These are people who I look up to and feel spiritual connection with.

— Andrew Thomas Huang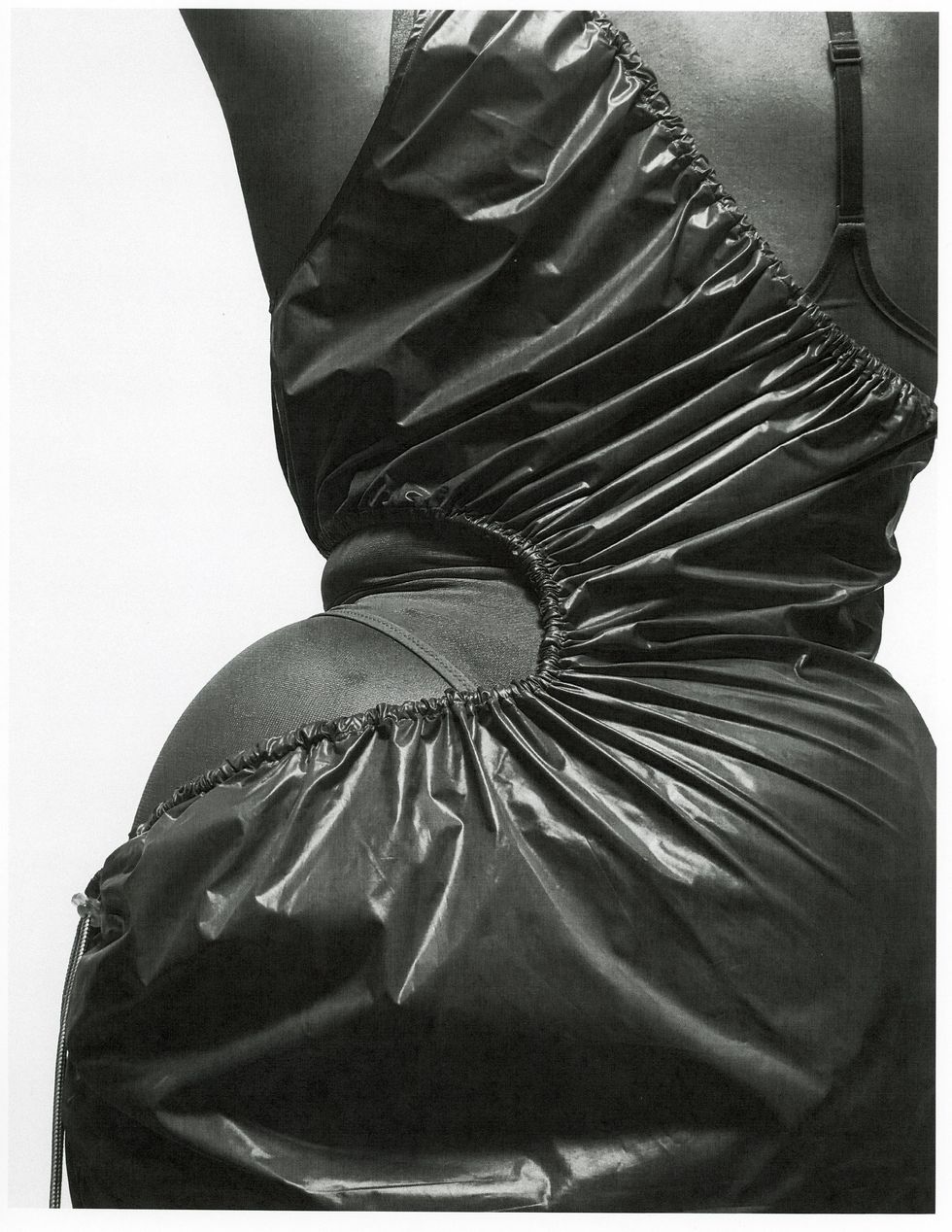 Photo by Myesha Evon Gardner
Do you find your work to be political?
The nature of my work and perspective, as it pertains to the Black womxn's body within itself and outwardly where and how it exists in society, is inherently political. My artwork investigates the socioeconomic structure and negotiation of power between these bodies and what it means to exist in and move up into the ranks of American society.

As the desire to alter one's appearance has become increasingly normalized in American culture, the demand for aesthetic treatments has increased. The Black womxn's body has progressively become a cultural symbol that is deeply linked to and affected by systemic harm, colonialism and patriarchal capitalism. Many womxn are seeking to look the best they can for as long as possible for a multitude of reasons, often in response to vanity, beauty, and sexuality having become a bargaining chip for financial security, physical protection and societal acceptance.
— Myesha Evon Gardner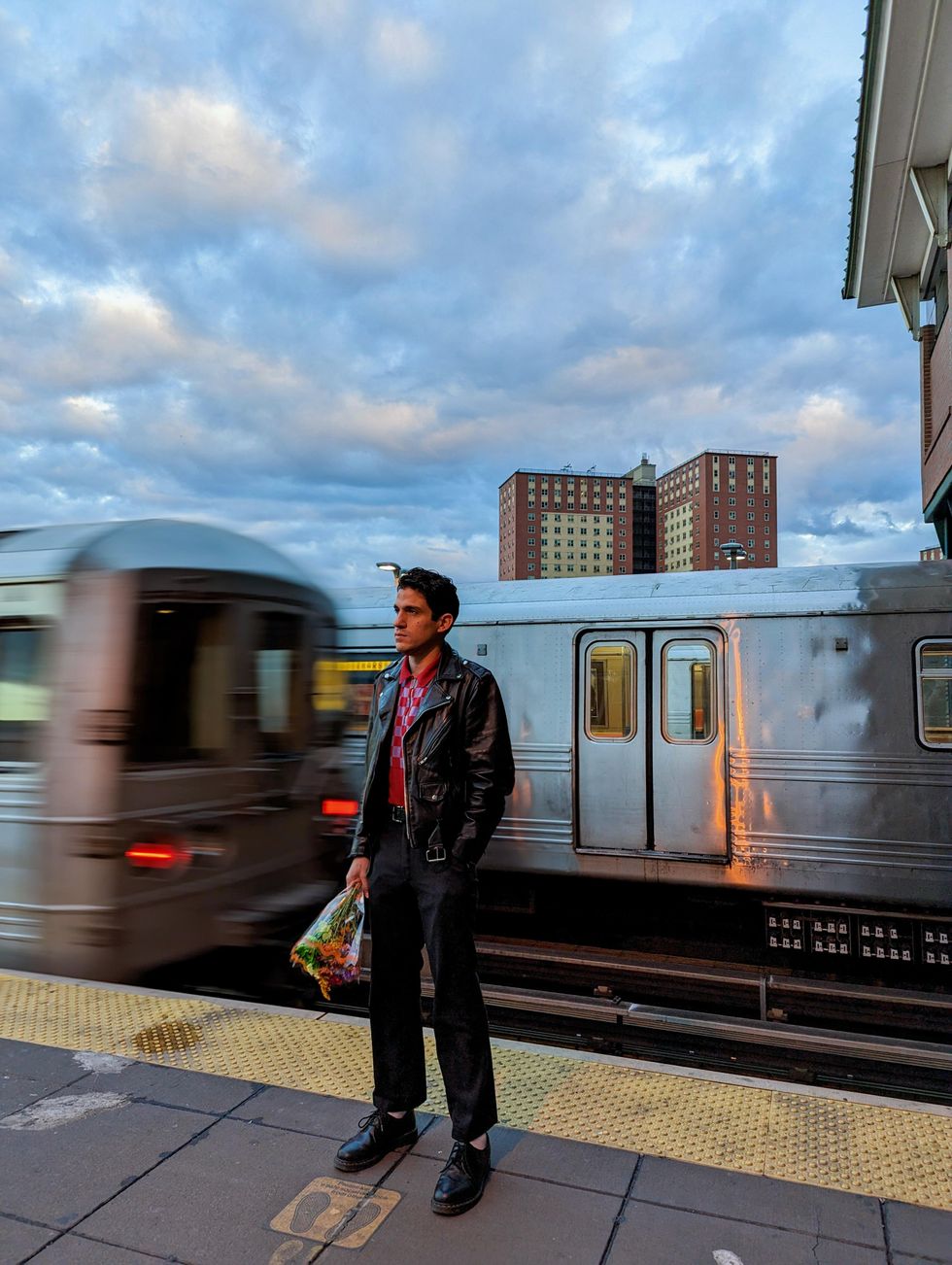 Photo by Amber Grace Johnson
What is the broader social context that informs your project?
So often we see femininity through an extremist male gaze. Historically, men take the role of artist and women as muse. With complete control and manipulation, the weight of power this has in how a person is perceived to the public is tremendous. I'm excited by the paradigm shift that's underway, how women are also becoming an "alpha" gender and men are finally stepping into their feminine power.

— Amber Grace Johnson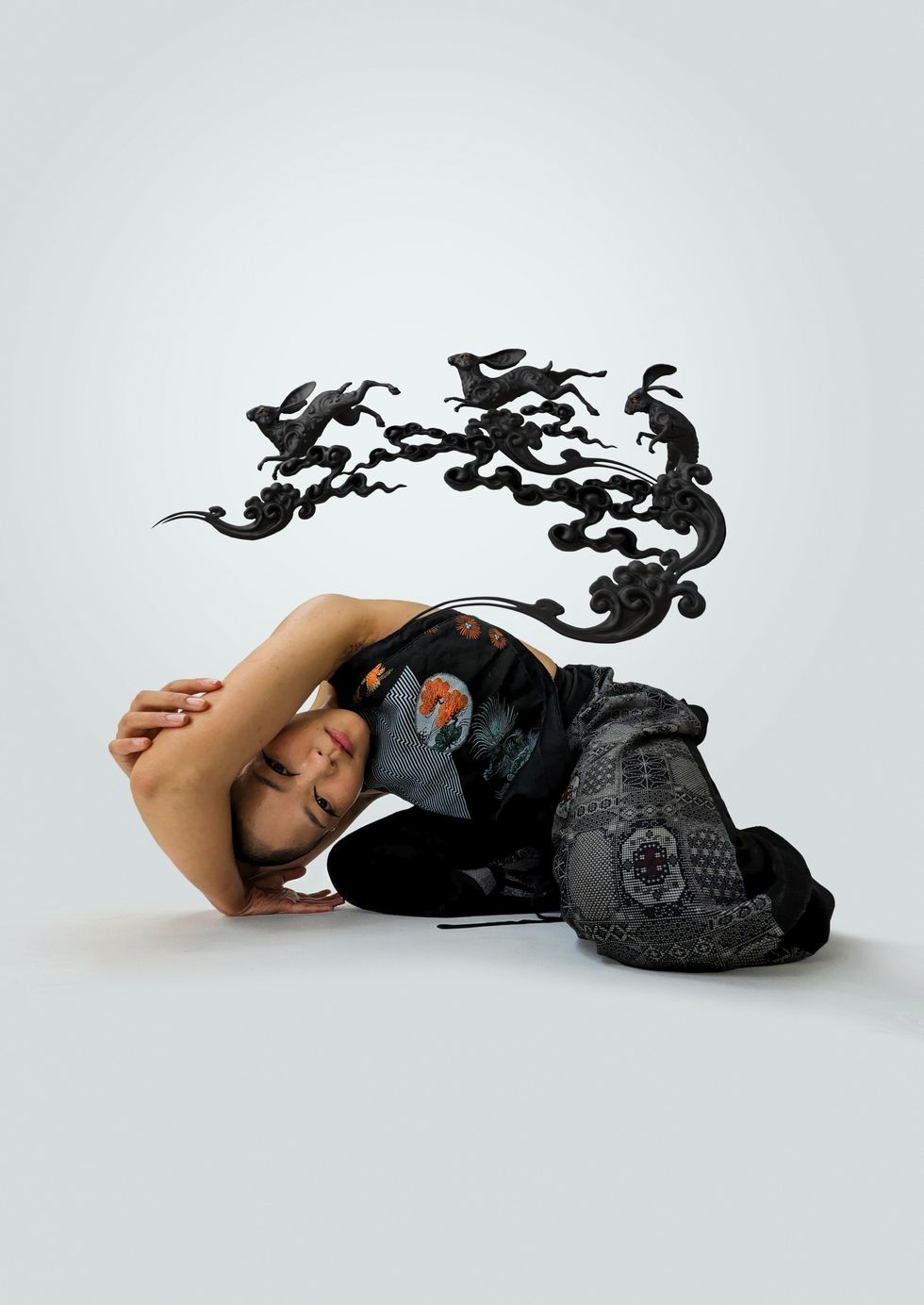 Photo by Andrew Thomas Huang
Is artwork inherently political?
I don't think all artwork has the responsibility or intention to be political, but I do believe all work can be externally politicized. I think we need to separate the individual humanity of the creative act versus the political contextualization of work as it exists in the outside world. For the model to share themselves and their body in front of a camera is an act of vulnerability, sharing and generosity — it's a personal exchange and an act of collaborative creation. This moment of creating together feels more spiritual and human to me, rather than political. But then, as queer Asian people, to present ourselves as powerful and sexual beings with agency over our bodies after centuries of being Orientalized, dehumanized and fetishized by the Western gaze, then these photographs become political. It's a kind of a chicken-and-egg dance, but I think the artistic act should always be nurtured and protected from politics. And yet, the exhibiting of work in context politicizes it. So yes, I guess the work is political.

I'm thrilled to live in a moment when many of my queer AAPI community are galvanized to engage in conversation about heritage, ancestry, immigration and active partnering with other under-served communities to lift each other up. While Asian American activism is nothing new, I feel like conversations about intersectionality, sexuality and queerness in the community has been a radical shift that has led to a new kind of organizing that I haven't seen before. While my project is simply documenting friends and family in my queer Asian community, the addition of mythological components adds a bit of flare to suggest that we as a community are connected to something much deeper — either a heritage that reaches into the distant past or a future heritage that we are forging now. Either way, I hope that the photos capture the transformational feeling of the present.
— Andrew Thomas Huang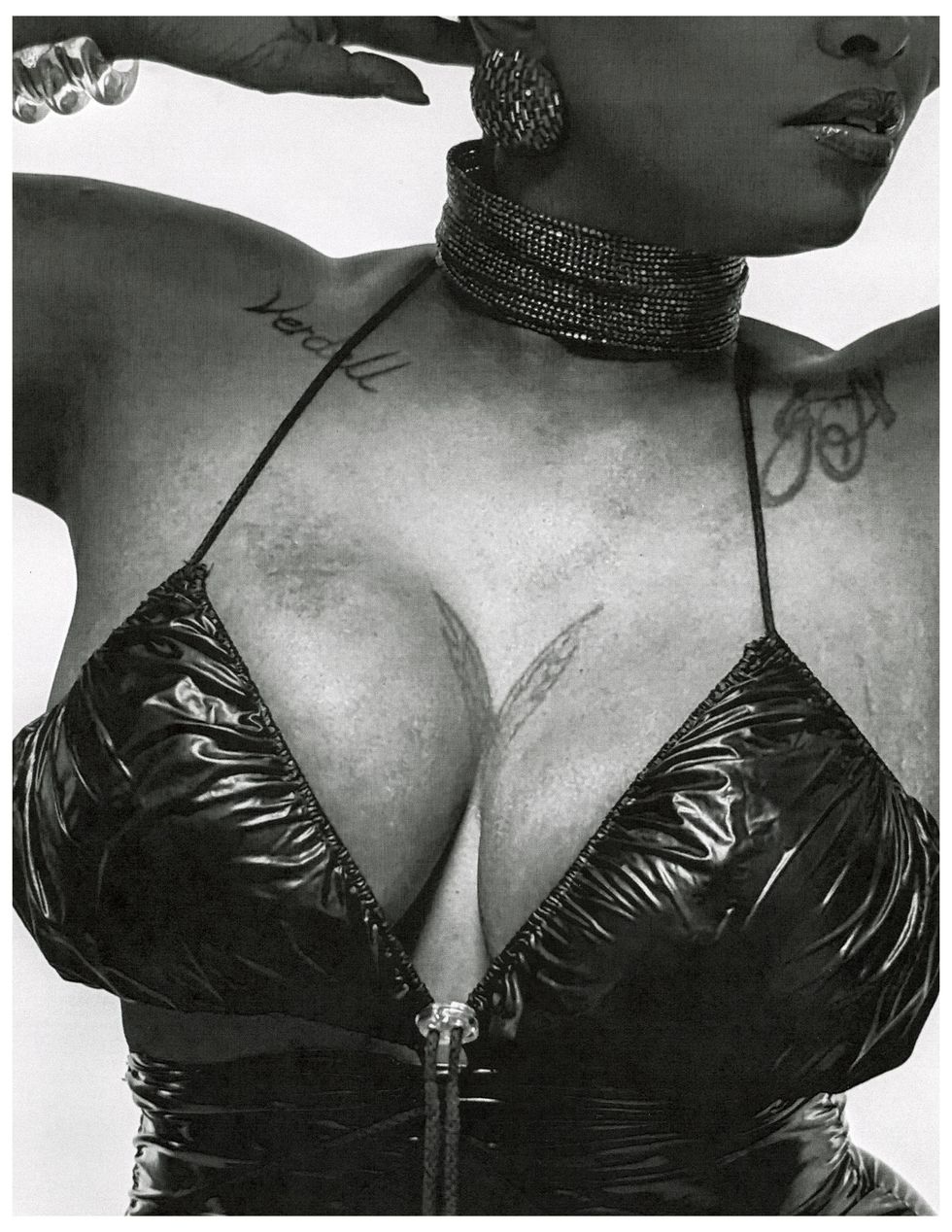 Photo by Myesha Evon Gardner
What did this project teach you?
In conversation with my sitters, I learned their personal reasons for surgical alteration and discovered a depth and complexity that extends well beyond the surface and visual aesthetic of the body. I was struck by the autonomy in these womxn's decisions to choose how they prefer to exist within larger American society, as well as their individual motivations.

There is no one way to be a woman. There are levels of femininity, masculinity and duality that define women through various non-traditional examples and expressions — and each woman deserves to be seen and heard as she so chooses.
— Myesha Evon Gardner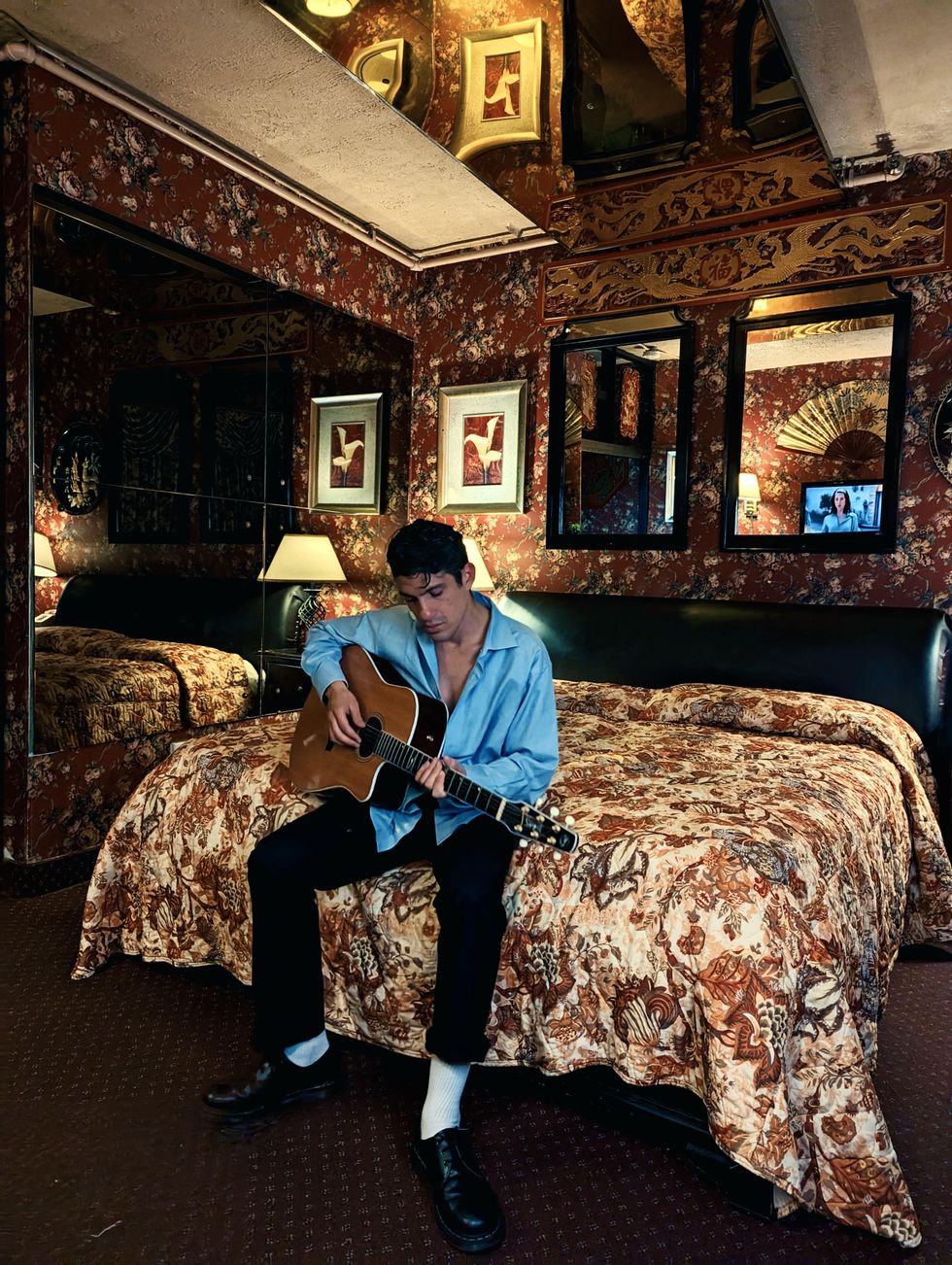 Photo by Amber Grace Johnson
What was the theme of the Creator Labs projects for Season 7?
"Be Seen, Be Heard, Belong," which intimidated me. As someone who feels like they belong nowhere and everyone all at once, I flipped it on its head a bit. I realized I couldn't help but photograph the person I was falling in love with at the time. I'm a very gut-based person who tries to find meaning and beauty in the mundane everyday, so I was chasing this feeling.

— Amber Grace Johnson
Check out Creator Labs' new site that features this season's 30 artists and nearly 100 projects from their past three standout seasons.
Photos by Andrew Thomas Huang