Photographer Christopher Sherman has just woken up in Toronto. It's lunchtime in London, where I'm currently trying to connect a transatlantic FaceTime. Storm clouds overhead mean that only fragments of Sherman's voice are audible through our phone, which isn't ideal when we're here to discuss his provocative nude photography — the interrupted line means I'm just hearing words like "butt," "sex" and "cock" being yelled down the line without much context. After the storm finally clears, we reconvene our conversation. I'm here to dissect Sherman's work, to scratch the surface of his awe-inspiring personal film photography, which often depicts men in their most intimate moments; pre, post and during orgasm.
Sherman started his foray into photography in his pre-teen years. He first picked up a camera at the age of 8 after finding it in a McDonald's Happy Meal. He says the neon pink toy provided a Summer-worth of fun for him and his sister, and together they would take turns to photograph Barbie naked in their backyard. Unbeknownst to him, his adolescent play was a pre-cursor for his career later in life. Upgrading from a plastic play-thing to real life subjects, the guys that Sherman shoots are real people; friends and acquaintances that he's amassed over the years — and whom feel comfortable enough to let him capture them entirely naked, and often in the throes of passion.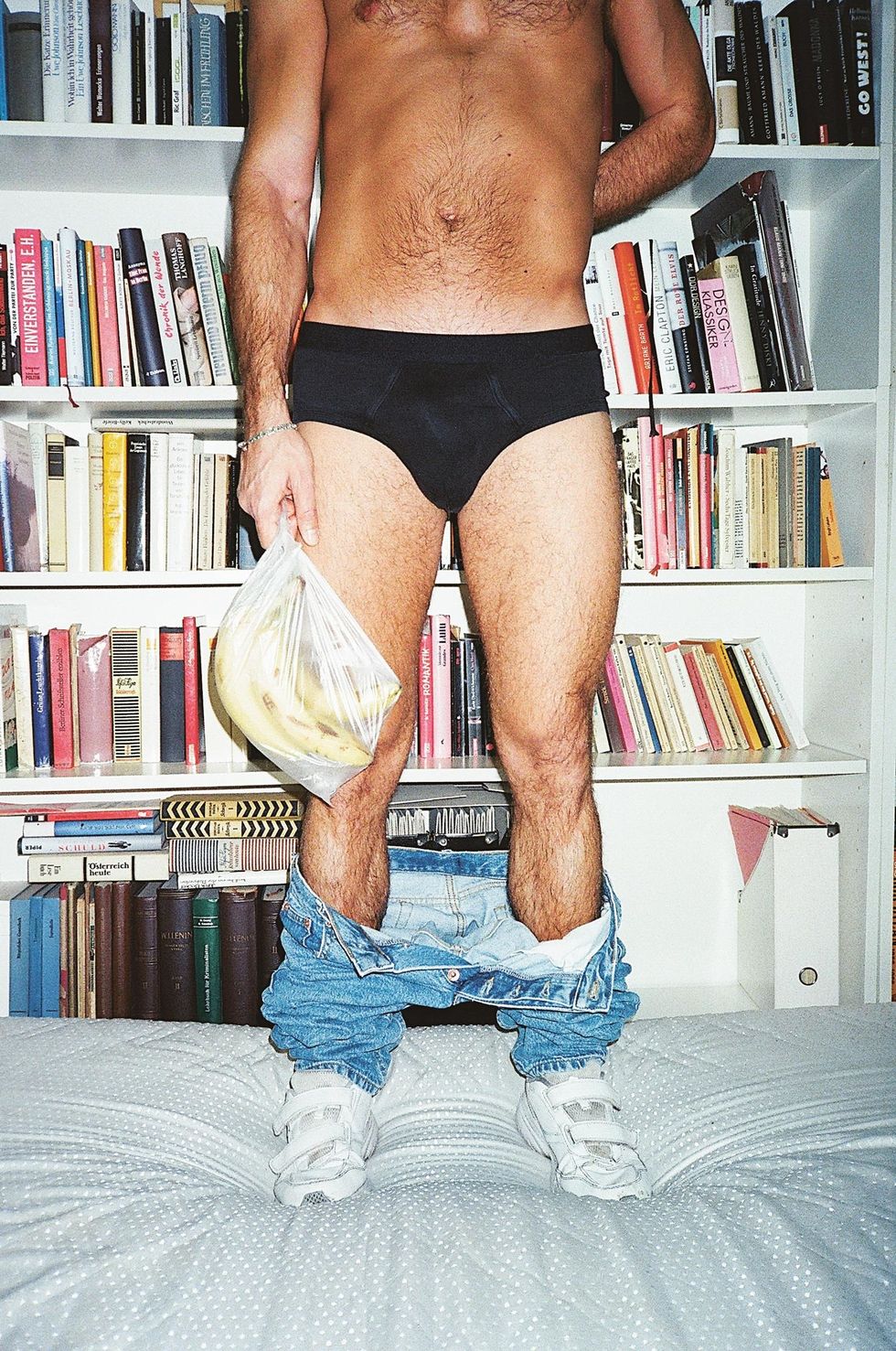 Courtesy of Christopher Sherman
"To me sex is one of the greatest forms of human expression," Sherman tells me. "Sex is art, sex is funny, sex is clever, sex is intelligent, sex is joy." He first started shooting nudity and sexuality as a way of answering a question; could pornography be turned into an art form that people would want to hang on their walls? After years of shooting and regular commissions, it's safe to say he's answered that question. Sherman's style of photography has gained attention from the varying industries, and he's now brought his use of light, 35mm film, rawness and intimacy to the fashion landscape, regularly working with brands and publications to produce work featuring both male and female subjects — sometimes clothes, sometimes nude.
"Sex is art, sex is funny, sex is clever, sex is intelligent, sex is joy."
Unlike most photographers specializing in nude photography, Sherman's personal subjects are wide-ranging; an array of ethnicities, body shapes and sizes. They're often relatable figures, and not the conventional "porn" ideal that many of us are accustomed to seeing in sexual situations via porn materials and in film, television and more often than not, music videos. "The male body is incredibly beautiful in all its forms, in all its sizes, colors and shapes. It's a very conscious decision to explore and tell the story of a diverse group of bodies," Sherman says of his casting choices. But why does he feel it's important for everyday people to be seen through a sexualized lens? "Well, I think we should all see ourselves as sexual beings, I think we should all see ourselves as bodies of sexual fantasy and sexual exploration. It's not safe when the idea of sex and sexuality is associated with one body type."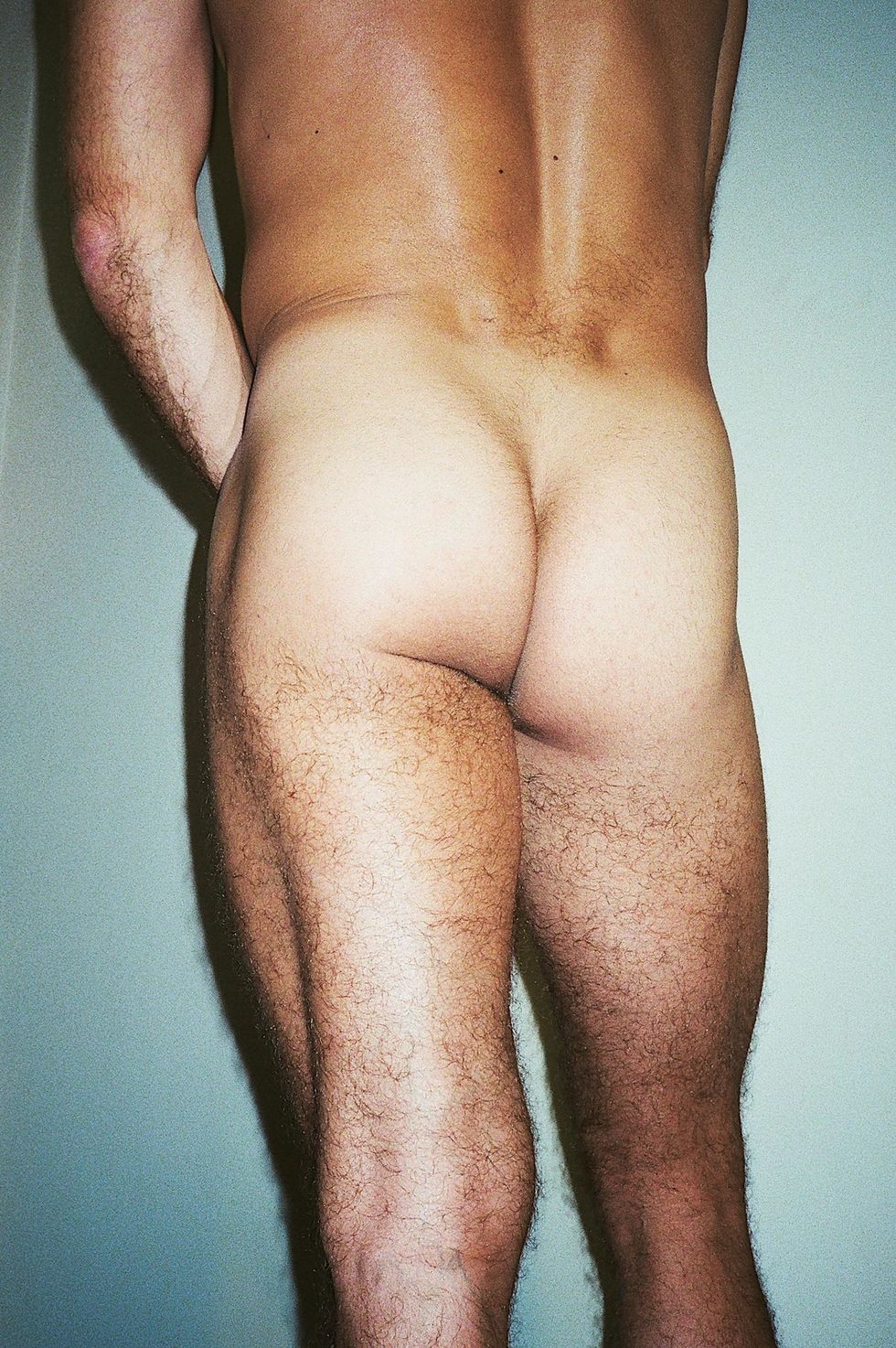 Courtesy of Christopher Sherman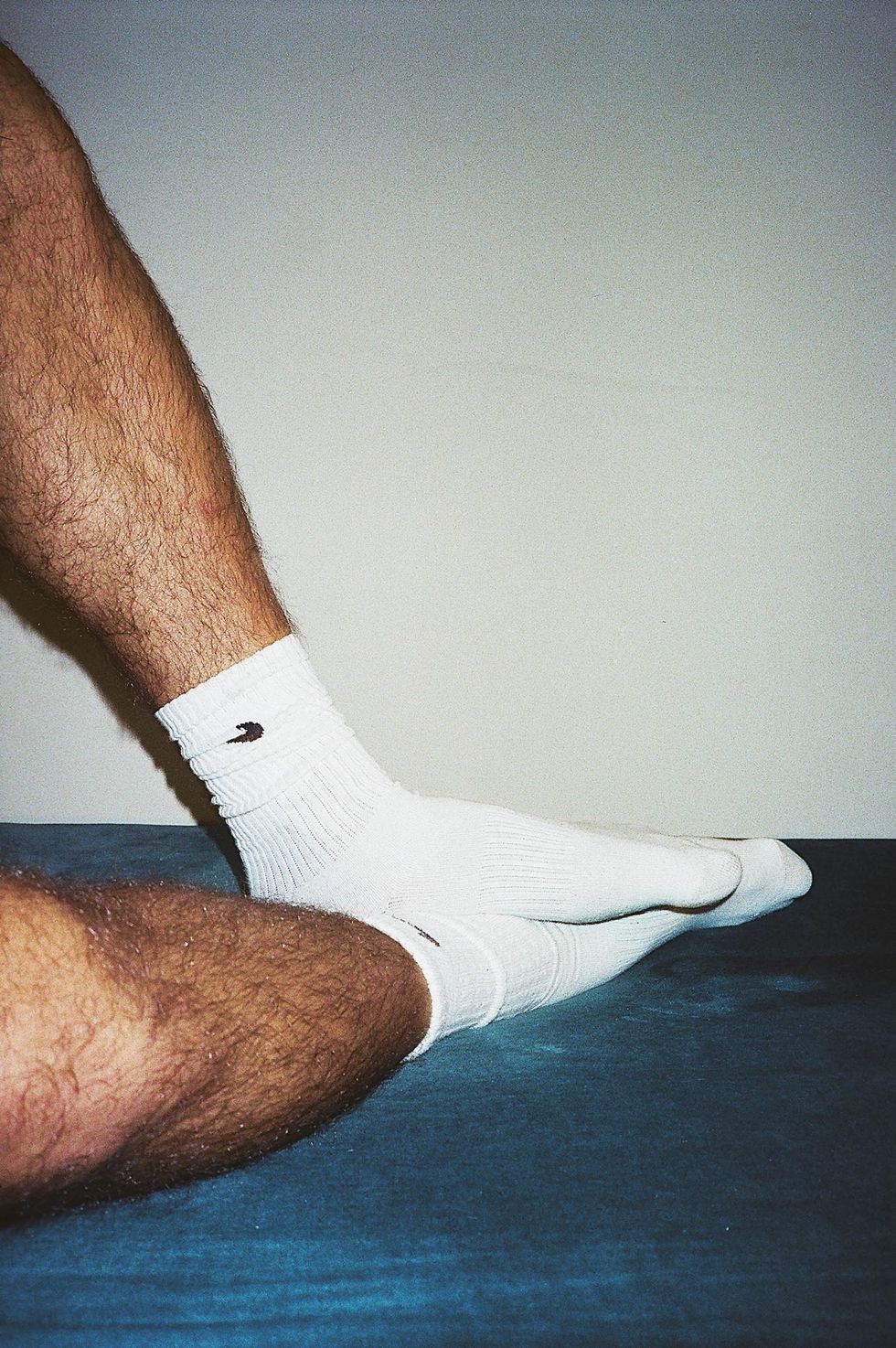 Courtesy of Christopher Sherman
​In today's photographic landscape, shooting nudity is arguably more revered than ever, and requires caution. We're rife with stories about sexual assault and unprofessionalism; major photographers have had their careers destroyed overnight with allegations of misconduct. I ask Sherman about how he ensures that he's creating a safe space for his subjects, and to him, it comes as second nature. The people are so relatable and recognizable because they're people in his everyday life, friends and acquaintances that he's established relationships with over the course of weeks, months and even years. "When you see a photograph, I've already been either engaging in conversation or dialogue with this person," Sherman shares. "The naked moment captured by the camera is literally one per cent of the relationship, friendship or the conversation that I'm having with that person."
The result is something raw, explicit and all-encompassing. His photography transcends taboo topics and breaks barriers when it comes to conversations regarding sex and sexuality. His imagery provides a viewer with the opportunity to see oneself in his work via his everyday subjects and their relatable sexual situations. Through his imagery, he tells us that sex doesn't have been something we're embarrassed about — it fills every one of our lives and is something we should address head-on, rather than shying away from.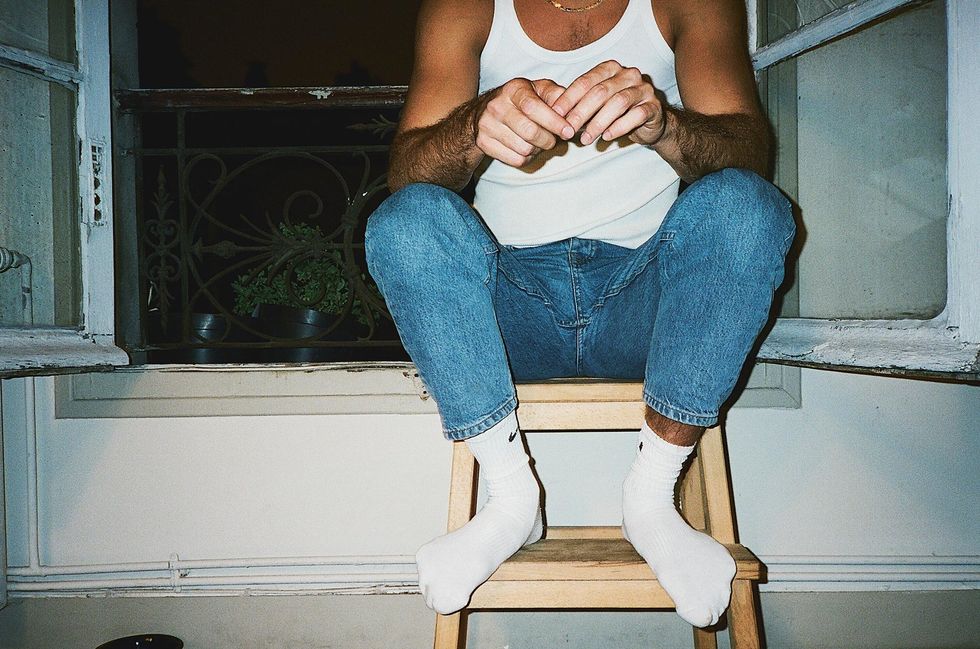 Courtesy of Christopher Sherman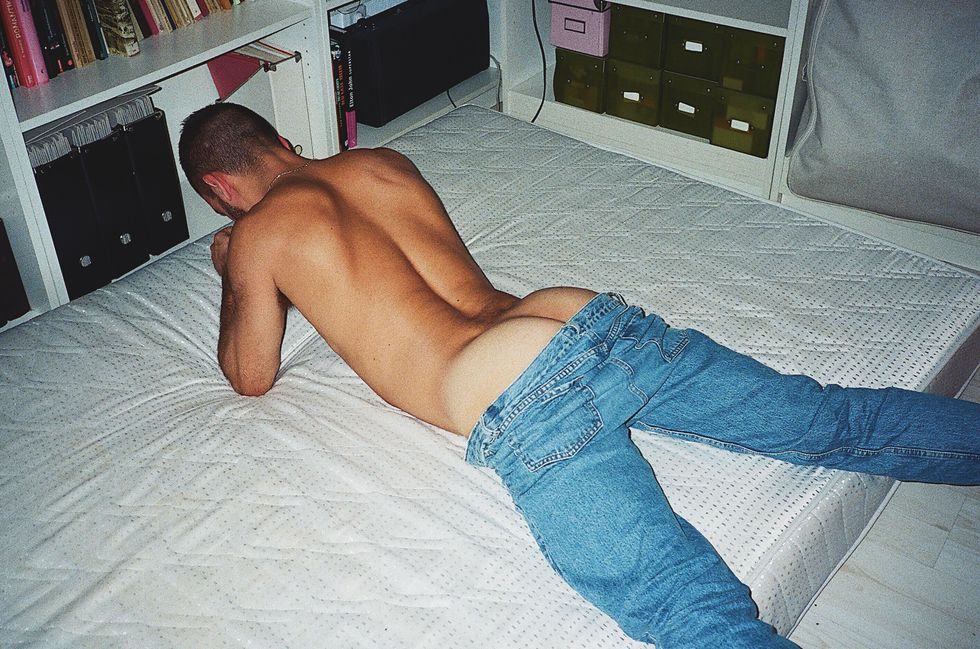 Courtesy of Christopher Sherman
His next project continues to push sexual fluidity and freedom in the form of a photo-book. An exploration of the male physical form via his subject Diego, the book will be released by A Club of Men Editions, a London-based published that was founded in 2016 and offers a platform for photographers who explore the physical form. Alongside his creative partner Jun Lu, Sherman shot a series of portraits ranging from fully clothed to entirely nude with a man named Diego, who works as at a sexual health clinic in Berlin. "A camera is such an interesting devise to meet and explore people and subjects that often would never be available in such an intimate way of exploration," Sherman says of the book. "We shot in Berlin and Paris and both times, we sat down with bottles of wine and beautiful conversation and just shot for hours and hours. Slowly, [we produced] the exploration of one man and the body of one man."
Aside from the launch of his book, Sherman is also working on his first full-scale exhibition. Filled with butts and boys, the showcase will present a comprehensive view of the male physical form, regardless of color or creed, size or shape. We should all start looking at life the same way that Sherman sees things through his lens.