Cardi B just broke the attendance a record at the Houston Rodeo, and she says it's all thanks to the late Selena Quintanilla who giving her courage to make it happen. And backstage at her performance at the Houston Livestock Show and Rodeo at NRG Stadium on Friday, the "Please Me" rapper covered one of the Latina music legend's songs.
On Saturday, Cardi posted a video of herself in her pink and blue cowboy outfit, and poiting to a photo of the Queen of Tejano, saying "I was so nervous to perform in front of 70,000-plus people, but when i saw this picture, like, out of all the outfits that she wore, for me to see this picture with this outfit—this was the inspiration for 'Please Me'—I knew I was going to be alright."
The "Please Me" video is set in a taco shop, where Cardi meets fellow Grammy award-winning artist Bruno Mars. Cardi wore a black and purple outfit that looks a lot like the one Quintanilla wore during her iconic performance at the Memorial Coliseum in Corpus Christi, Texas, in 1993.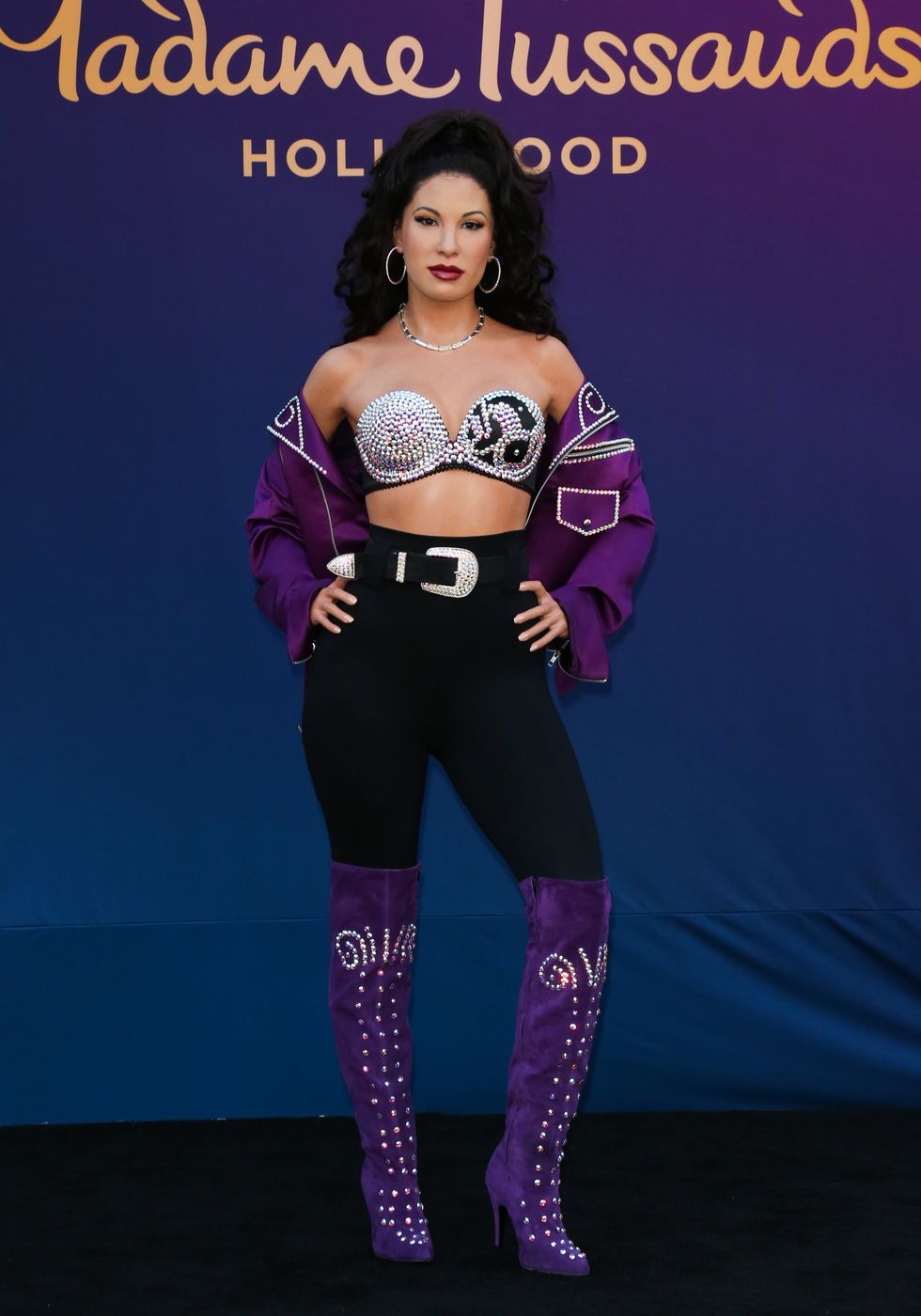 At the end of the Instagram video, Cardi sang​ and danced to to the singer's hit song "Como La Flor." Watch below.