All Introductions by: Know Your Rights Camp members Miabelle Bocicault, Dr. Ameer Hasan Loggins, Dr. Christopher Petrella
Countless court cases, stop-and-frisk police procedures and the disproportionate number of Black and Brown people incarcerated in the US all speak to a legal system that is infested with inequality and racial bias. Bryan Stevenson's work as a lawyer and as the founder of the Equal Justice Initiative (EJI) concentrates on combating racist injustices in our legal system and economic inequality in the United States. He has represented capital defendants and individuals on death row since 1985 and made history with Supreme Court rulings that changed the sentencing spectrum for juveniles convicted of non-homicide offenses. Through this work, he fights for Black and Brown people to know that their inalienable right — the right to know their rights — is foundational to their humanity.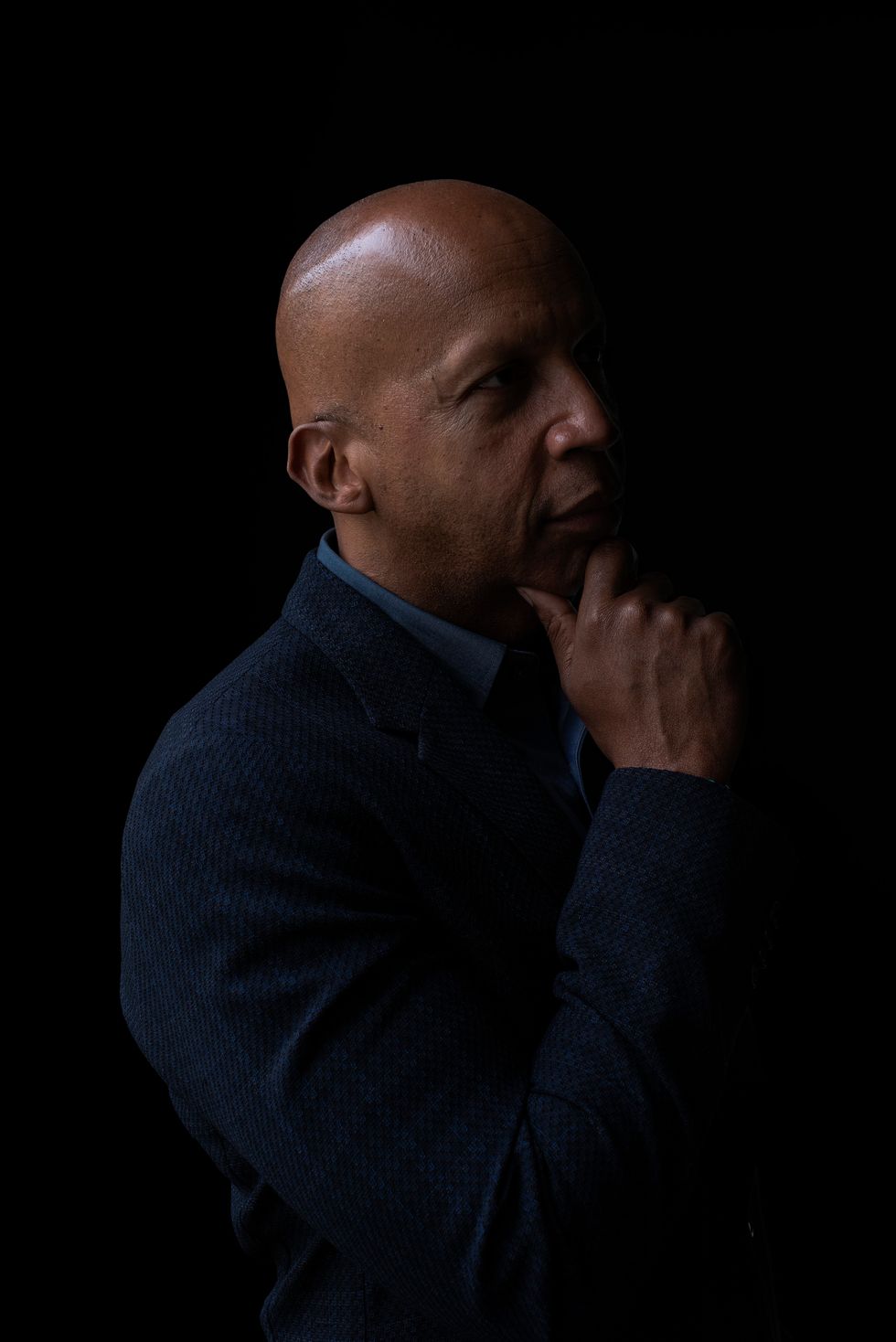 Why do you think the knowledge of basic human rights is kept from the Black community?
Bryan Stevenson: I don't think we do a good job of educating people about their rights anywhere in this country. Communities of color bear that burden in a more significant way because we are often targeted and menaced and pursued by these systems. If you are presumptively dangerous because you're Black, and a police officer has that consciousness, then your lack of knowledge about your rights is going to be far more significant than somebody that's not going to have to manage an encounter like that. If you know your rights, you may not have political power, economic power, social power, but you have this ability to protect yourself in ways that may not be consistent with your wealth or your status or your place in the society. So, knowledge of your rights is a tool; it's a weapon for how you deal with managing a system where power and status can often be used as a weapon against those who have less power and less status.
"Knowledge of your rights is a tool; it's a weapon for how you deal with managing a system where power and status can often be used as a weapon against those who have less power and less status."
What do you think the consequences are of not knowing your rights?
BS: You become vulnerable. Many people think, Well, if you don't ever break the law, if you don't ever do anything wrong, you don't have anything to worry about. But the truth is that our jails and prisons hold thousands of people who are innocent, who didn't actually break the law. Knowing your rights is the beginning of defending yourself against a system that can be abusive, bigoted, exploitative and discriminatory — that's why you have to know your rights. We have a criminal justice system that will treat you better if you're rich and guilty than if you're poor and innocent. Wealth, not culpability, shapes outcome, which means, particularly for the poor and people of color, knowledge of your rights is essential.
What's the phrase "You have a right to know your rights" mean to you?
BS: It's an invitation to empower yourself, to protect yourself, to educate yourself, to shield yourself from the challenges. The beautiful thing is that you do have a right to know your rights, and if we embrace that right, we can equip ourselves to not only survive but to succeed. We can equip ourselves to not only manage, but to prevail.
For more resources related to You Have the Right to Know Your Rights, visit: www.eji.org.
Artist's Statement by Shawn Theodore:
My style of silhouette photography is a direct acknowledgement of philosopher Alain Locke, the "Dean" of the Harlem Renaissance. His intellectual contributions to the artists and scholars of the Black Arts revolution gave a new sense of pride and advocated dignity in African American culture. His writings impacted painter Aaron Douglas, who created works in stylized silhouettes, which connected the aesthetics of the Motherland to the newly minted agency of the "New Negro." These depictions of Black life and spirituality are at the root of my pride, process and practice, and are evident in this portfolio.
Sign Up For The Morning PAPER