From the woman that brought the mutually powerful and enduring scent Curious, comes her 24th fragrance: a perfume that promises to empower you.
Not only is Prerogative inspired by Spears' Bobby Brown cover, "My Prerogative," but it's her first foray into gender neutral fragrance. The pink pepper, espresso foam, and amberwood notes are intended to give you the kind of confidence that makes heads turn wherever you go, or, as Spears tells People, the fragrance will make you feel as though you don't want to give "two crapalonies" what anyone else thinks. crap-a-lonies.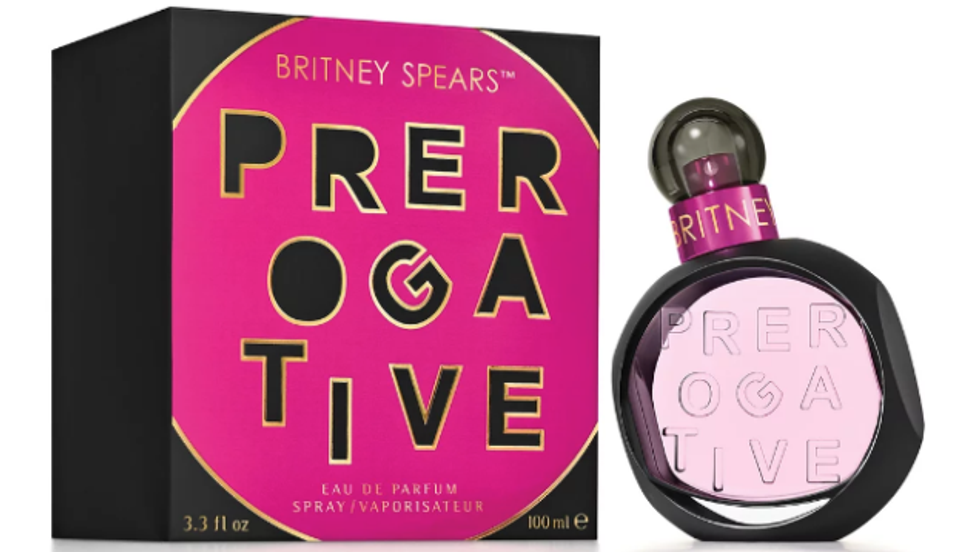 "The fragrance is really good, but the name is very cool because it's empowering," Spears said. "It's [about saying], 'I'm going to what I want to do and be happy in that moment and not worry about what people think.' It's [about] saying, 'This is what I'm going to do without—any judgements.'"
Related | What Would Godney Do?
The pop star continued, explaining how even she needs to remind herself she's the one in the driver's seat: "Today, with the way things are, everybody can become famous in their own right on social media. And you kind of have control over it—but there are a lot of comments. I used to have an ex boyfriend who would look [at the comments] and not one time would I ever look at the comments. I didn't give two crapalonies what anybody said! You don't need to read that, you know what I mean? And I think there's haters wherever you go, and everybody is entitled to their opinion, but at the end of the day, you have to believe in yourself."
Served in a off-kilter dusty pink bottle with Prerogative-stamped glass, this perfume is a must-splurge this summer — especially if you have no crapalonies left to give.
Relive the memories of "My Perogative," below.
Photo via Instagram