BRB Buying is our weekly shopping roundup of the hottest fashion products, store openings, and buzzy collaborations you need to know about. From exciting new capsules to limited-edition collections, we compile the best launches that are worth checking out. See below for this week's list of noteworthy drops.

Puma x Balmain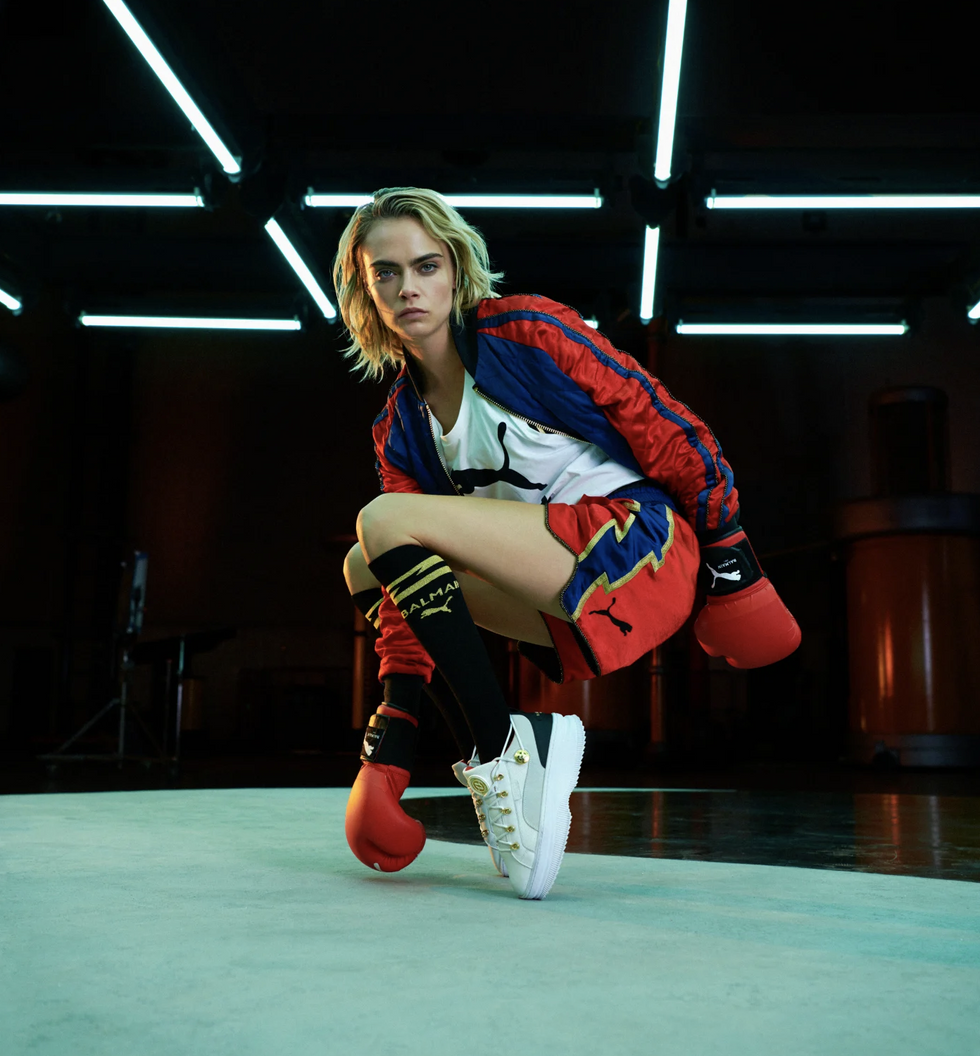 A trifecta consisting of Puma, Balmain, and model Cara Delevingne teamed up to collaborate on this limited-edition collection, which takes inspiration from boxing elements and combines sporty staples with French design touches like gold hardware. Balmain creative director Olivier Rousteing and his muse Delevingne designed the 35-piece capsule together, which includes boxing shorts, sneakers, outdoor gear and bra tops, among other things.
Available now at Balmain.com and Puma.com.
Alexander McQueen Tread Slicks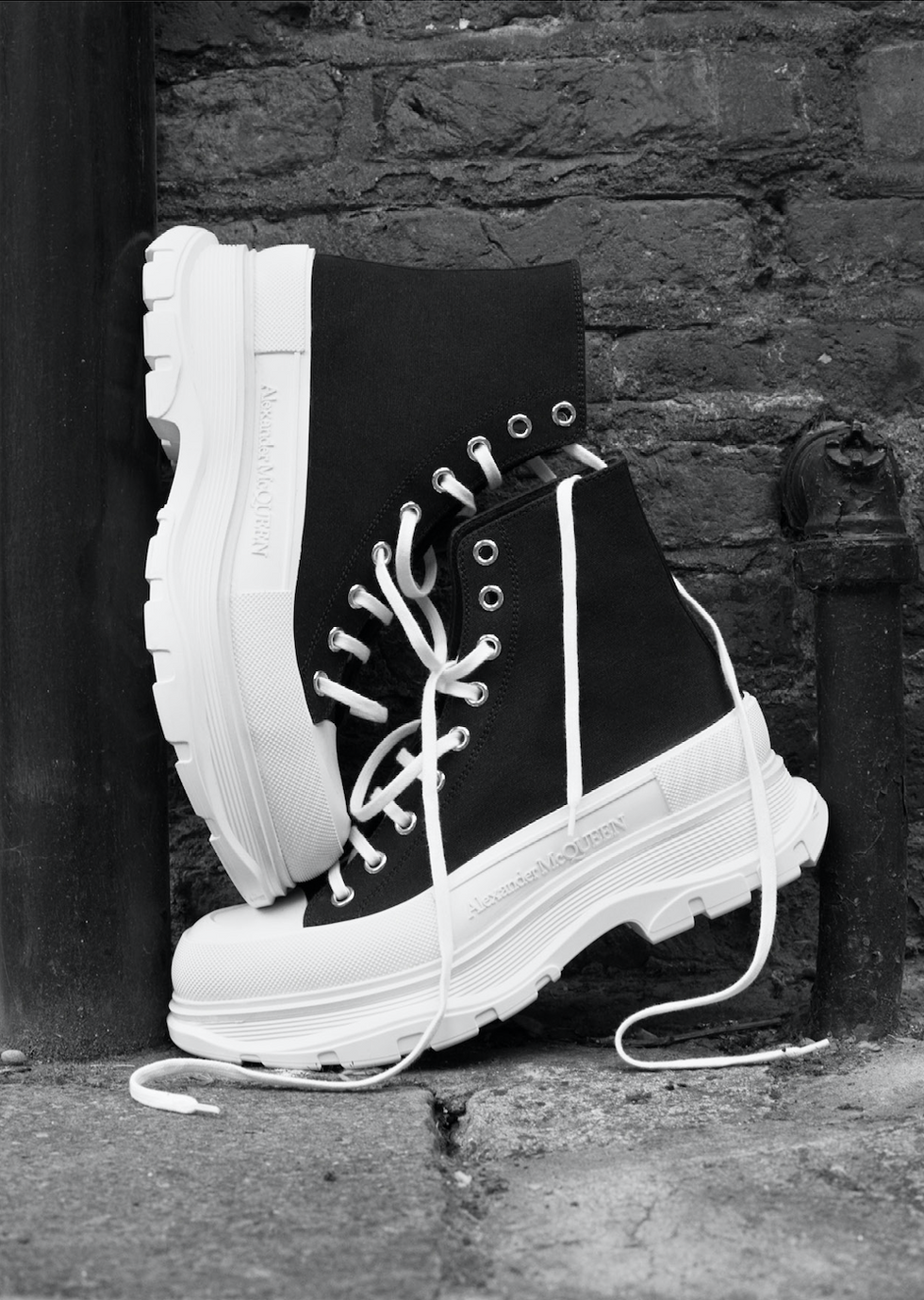 Alexander McQueen's new Tread Slicks for men are a follow-up to the popular Tread Boots first shown on the runway for Fall 2018. This season's styles, which come in both high-top and low-top versions, take their inspiration from classic workwear boots but with a lighter feel thanks to its canvas body. Their distinct, oversized rubber soles make it a strong proposition for any city-dweller looking to add some kick to their step.
Available now in a variety of colors at AlexanderMcQueen.com.
Justine Skye x H&M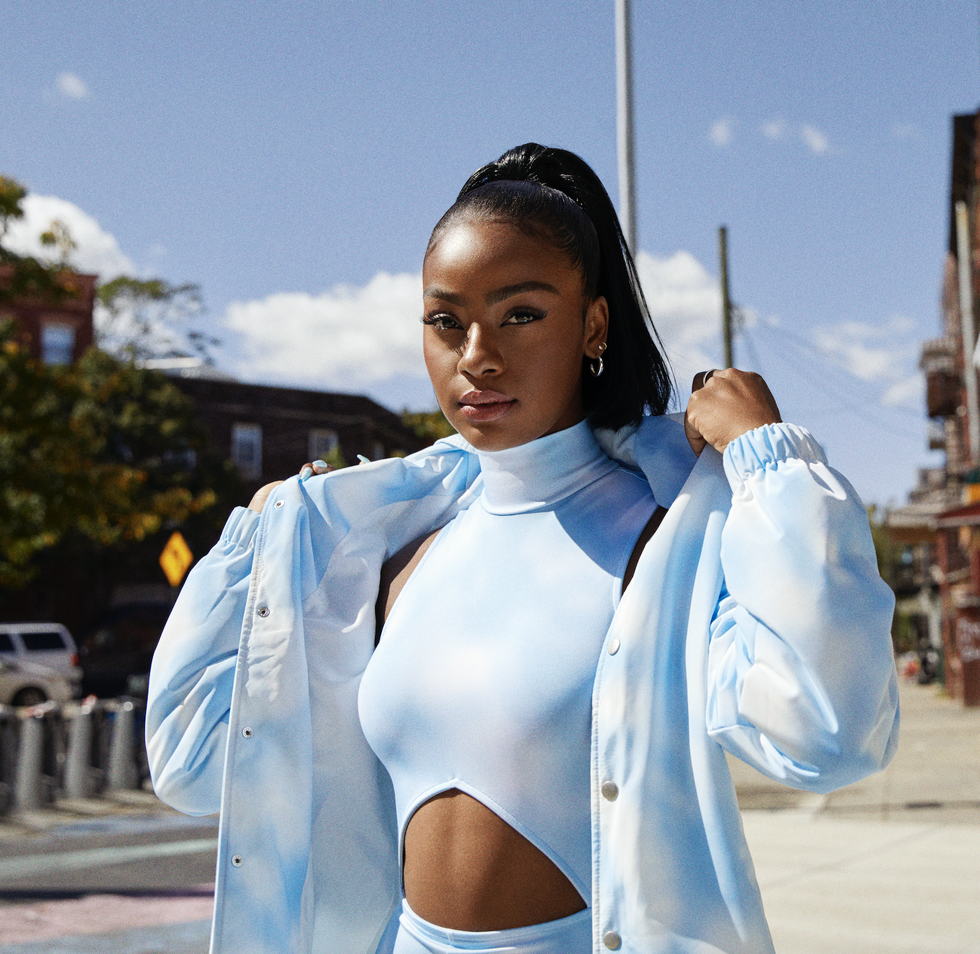 Justine Skye embarks on her first venture into fashion design thanks to a new collaboration with Swedish giant H&M. With a tagline of "From the Studio to the Street," the 17-piece collection consists of oversized streetwear to sporty and body-hugging ready-to-wear, including a bodysuit/dress set with cloud motifs. A standout piece is a gray sweat suit with a '1995' logo that signifies Skye's birth year. The pieces range from $4.99 to $54.99.
Available now at H&M.com.
Bode's Debut Store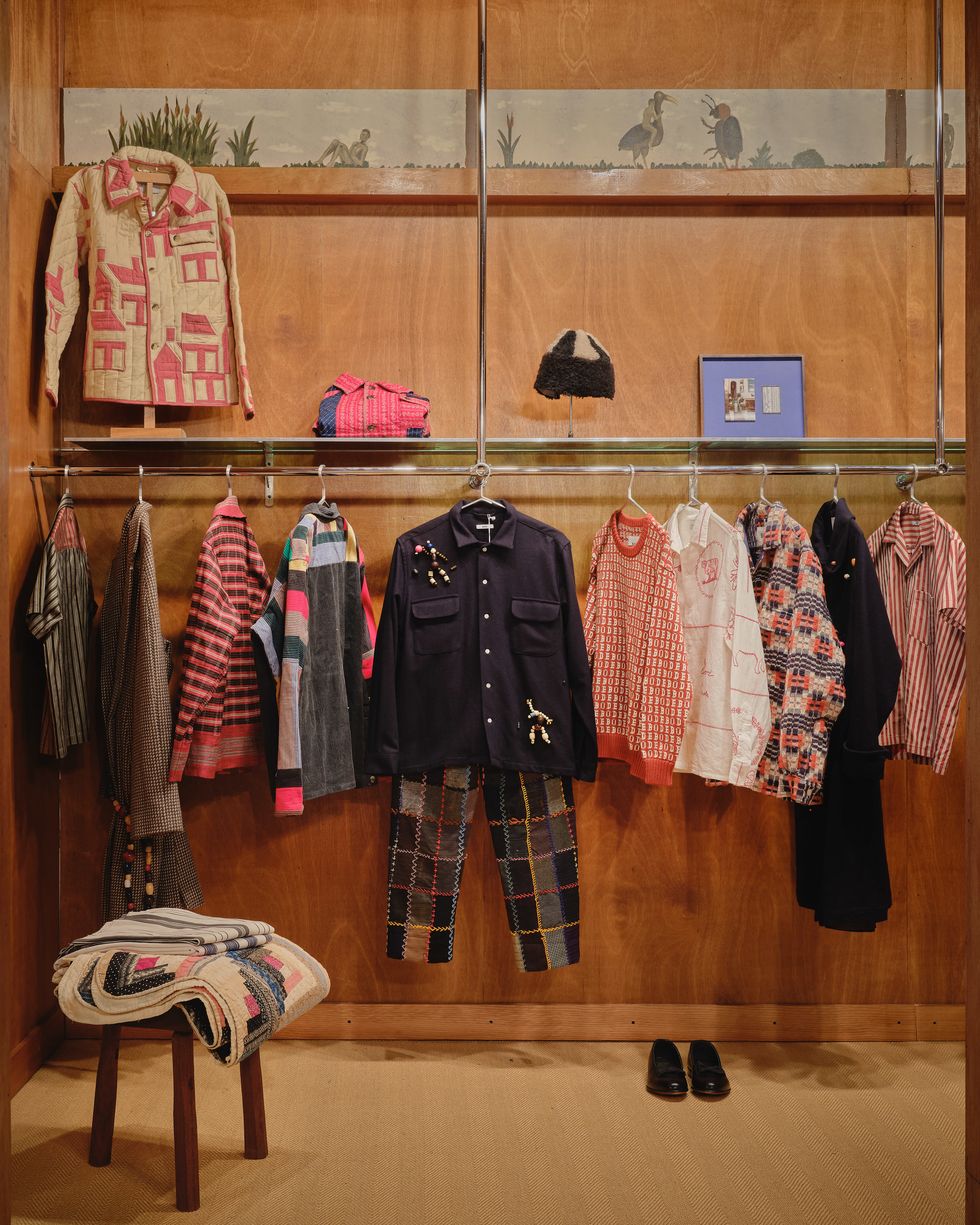 If you're in New York anytime soon, stop by Emily Adams Bode's newly opened (and first-ever) store for her beloved menswear label BODE. Situated between Chinatown and the Lower East Side, the store's wood paneled walls and built-in alcoves resemble a retro American hotel lobby, and stocks pieces made from historical and domestic textiles in menswear silhouettes, along with a selection of items from her critically-acclaimed collections.
BODE is located at 58 Hester Street in New York City.
Wolford x Vetements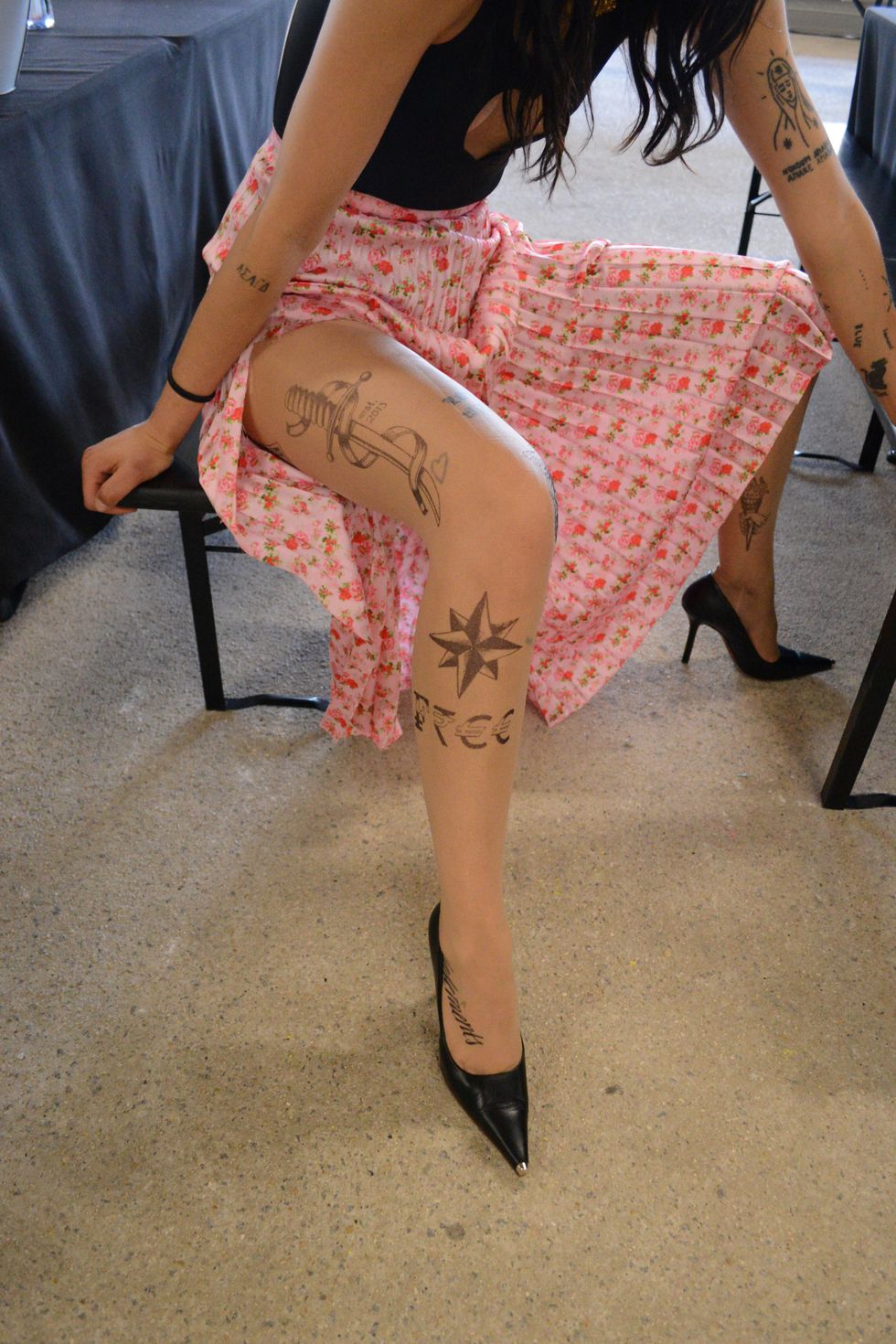 First seen on the the runway in Paris last June, this pair of tights is the result of a collab between luxury hosiery brand Wolford and streetwear label Vetements. The Nude 8 tights, as they're called, utilize Wolford's signature second-skin technique combined with street symbols that give the illusion of real tattoos. The result is tights that make the leg appear fully naked while giving full attention to the printed ink for a surreal effect.
Available from end of November online at Vetements.
Champion x Coca-Cola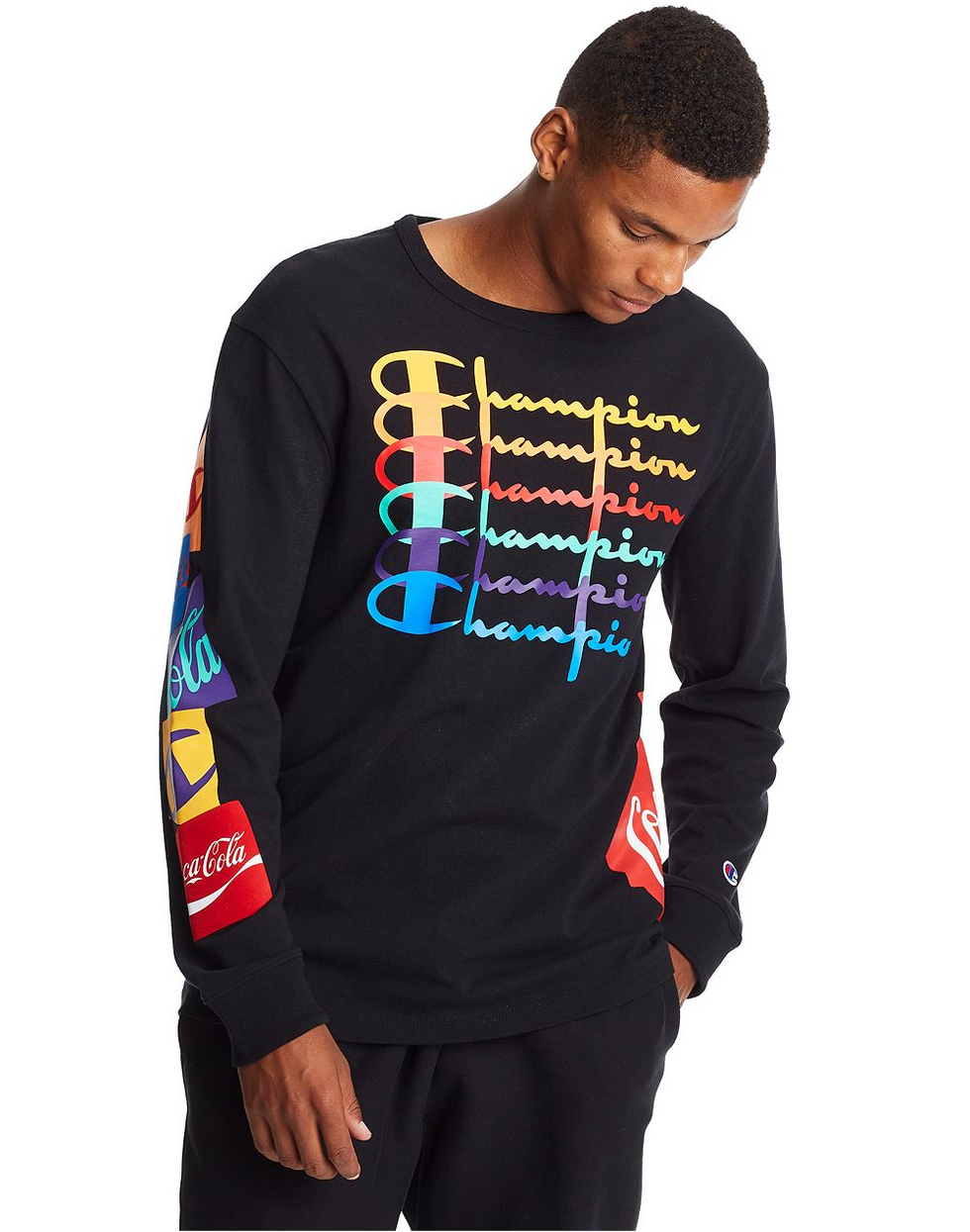 Champion is suddenly cool again, and its nostalgic roots are now amplified thanks to a collaboration with Coca-Cola (who seems to be teaming up with everyone these days). Both brands' iconography are on full display in this collection, with playful designs and logo placements giving the pieces a retro flair. The range consists of hoodies, T-shirts, joggers, and accessories in the classic Coca-Cola red along with other bold colors.
Available now at ChampSports.com.
Thousand Fell's Sustainable Sneakers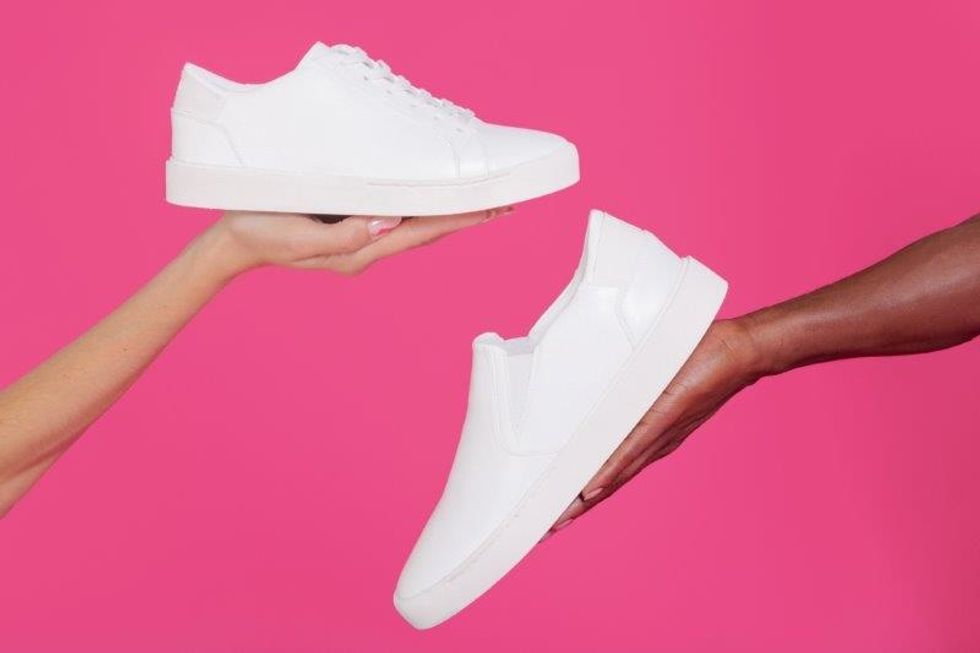 Everyone seems to be offering the "perfect white sneaker" these days, but a new DTC startup called Thousand Fell is launching their disruptive versions as an ethical alternative with a circular business model. The brand's vegan shoes are produced in Brazil and made of sustainable materials such as aloe vera, coconut, and recycled water bottles. Once customers are done with them, Thousand Fell is responsible for how and where it ends up — never at a landfill.
Available now at ThousandFell.com.
Photos courtesy of individual brands