Barbados national hero Rihanna has long-since established herself queen of Crop Over festival for the country's Kadooment Day — returning almost everywhere to don a jewel-embellished bikini and be merry — and this year seems to be no different.
The singer debuted teal-colored hair on Instagram yesterday as she made her way home, and now she is slowly teasing us with the first photos of her look for the festival. We've had a little of this:
And a little of that (with her BFF in tow):
There's been a touch of:
And now here we are, a full look courtesy of the Bad Gal's Insta story. A living dream!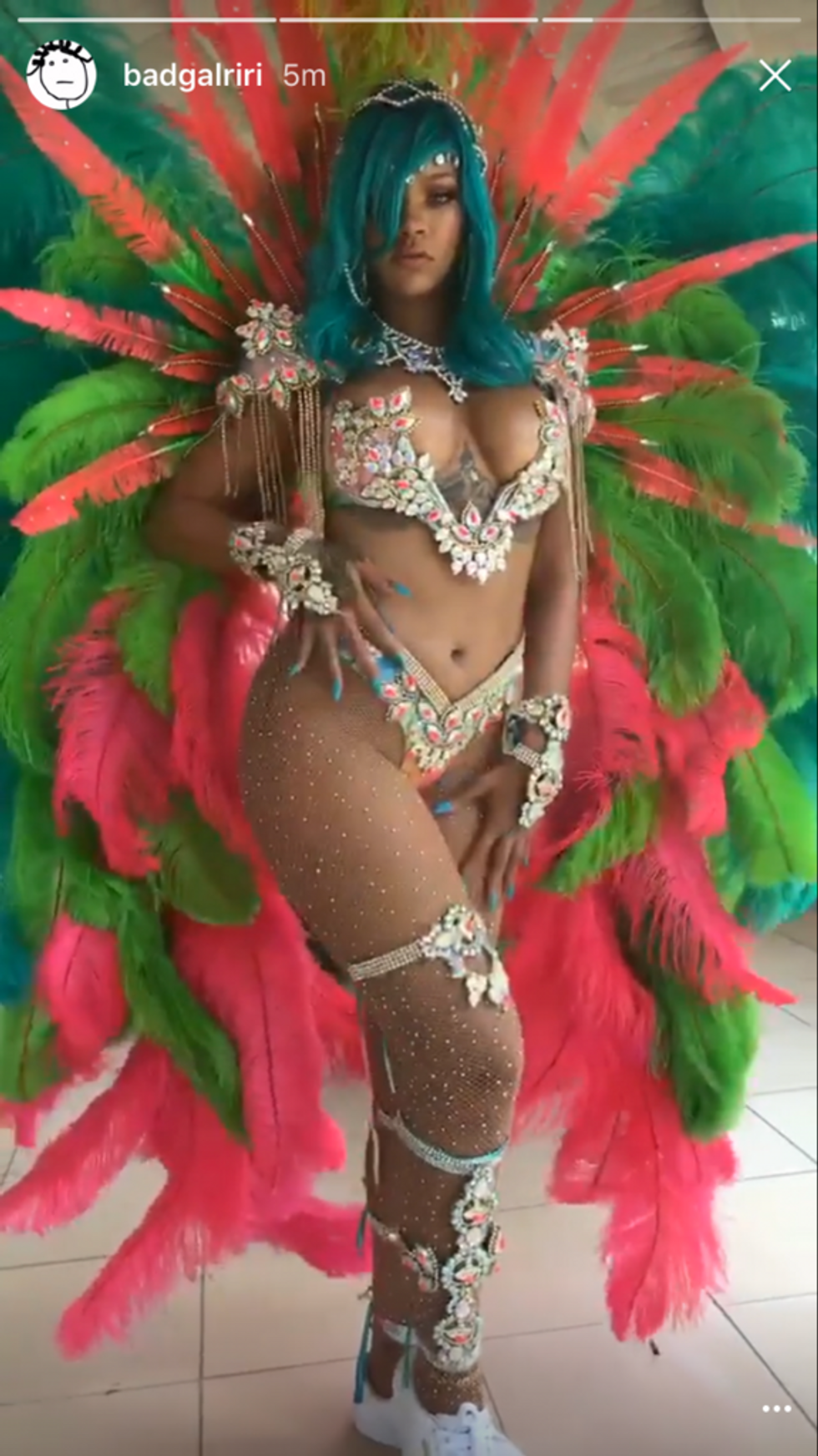 While we wait on more full-body shots, let's throw it back to Rihanna's last Crop Over in 2015.
Twerking hard or hardly twerking!
Truly magical.
Stay tuned my sweets, only good things are coming.
Images via Instagram.