It has been four long, painful years since the last Black Mirror season. When the world needed Charlie Brooker's insane, twisted mind, he listened.
Today, Netflix announces the highly anticipated return of Black Mirror, which returns this June for its sixth season. Described in press materials as "the most unpredictable season yet," the dark, sometimes miserable anthology series will reach into new territories as it explores human behavior, technology and the ethical implications of almost any scenario you can think of.
"I've always felt that Black Mirror should feature stories that are entirely distinct from one another, and keep surprising people — and myself — or else what's the point? It should be a series that can't be easily defined, and can keep reinventing itself," Brooker, the show's writer, creator and executive producer said.
"Partly as a challenge, and partly to keep things fresh for both me and the viewer, I began this season by deliberately upending some of my own core assumptions about what to expect," he says of the challenge to keep viewers on their toes. "Consequently, this time, alongside some of the more familiar Black Mirror tropes we've also got a few new elements, including some I've previously sworn blind the show would never do, to stretch the parameters of what 'a Black Mirror episode' even is. The stories are all still tonally Black Mirror through-and-through — but with some crazy swings and more variety than ever before."
The season's teaser trailer is so confusing, it's no use trying to explain it. There appears to be an episode set in space to tap into your fear of being left in the vast expanse of the universe, and there seems to be a good mix of futuristic concepts and old settings (Anyone remember dial-up? Brooker does).
And if that couldn't be exciting enough, wait until you hear the stacked cast they have lined up for this season. The announced cast includes *sharp inhale* Aaron Paul, Anjana Vasan, Annie Murphy, Auden Thornton, Ben Barnes, Clara Rugaard, Daniel Portman, Danny Ramirez, Himesh Patel, John Hannah, Josh Hartnett, Kate Mara, Michael Cera, Monica Dolan, Myha'la Herrold, Paapa Essiedu, Rob Delaney, Rory Culkin, Salma Hayek Pinault, Samuel Blenkin, Zazie Beetz and more.
For what it's worth, Brooker had a good reason to keep us waiting this long. After the pandemic drastically changed our way of life along with never-ending news of police brutality, corruption, war and more, he decided to take a step back. In an interview with Radio Times, the Black Mirror creator said, ""At the moment, I don't know what stomach there would be for stories about societies falling apart, so I'm not working away on one of those."
Below, watch the teaser trailer for the sixth season of Black Mirror.
Photos courtesy of Netflix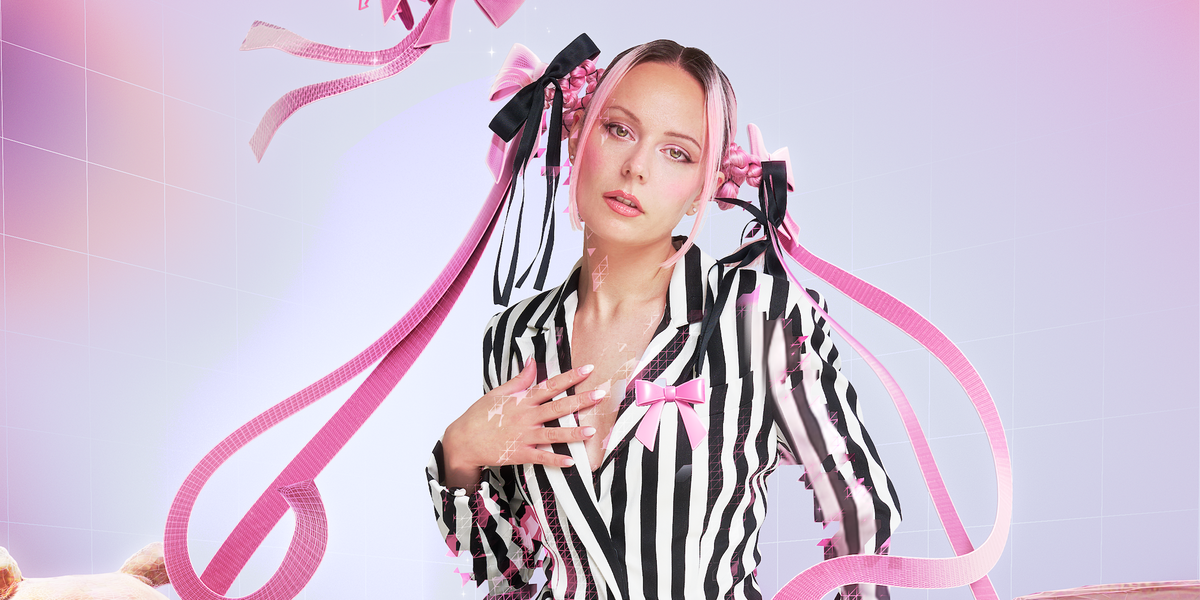 Music
Story by Harry Tafoya / Creative direction & VFX by Andy Rolfes / Photography by Nicholas Needham / Styling by Erik Ziemba / Hair by Davey Matthew / Makeup by Frostie Delite
Story by Harry Tafoya / Creative direction & VFX by Andy Rolfes / Photography by Nicholas Needham / Styling by Erik Ziemba / Hair by Davey Matthew / Makeup by Frostie Delite
07 November