There comes a time in every woman's life when she'll come face to face with the question that women have asked themselves in times of crisis since the paleolithic era: Should I get bangs?
The question creeps into the brain during moments of turmoil, because with bangs, come the seductive possibility of redemption and transformation — as well as the terror of ruin, which spiraling people can't properly judge the risk of, or they're so close to rock bottom that they're willing to throw it all away for their chance at an Anne Hathaway moment.
Even those of us who know with unambiguous certainty that we would not and will never look good with the hairstyle have found ourselves willfully indulging the intrusive thought that it might make all of our problems go away, after watching a more cheekbone-endowed friend emerged from the battle with bangs victorious.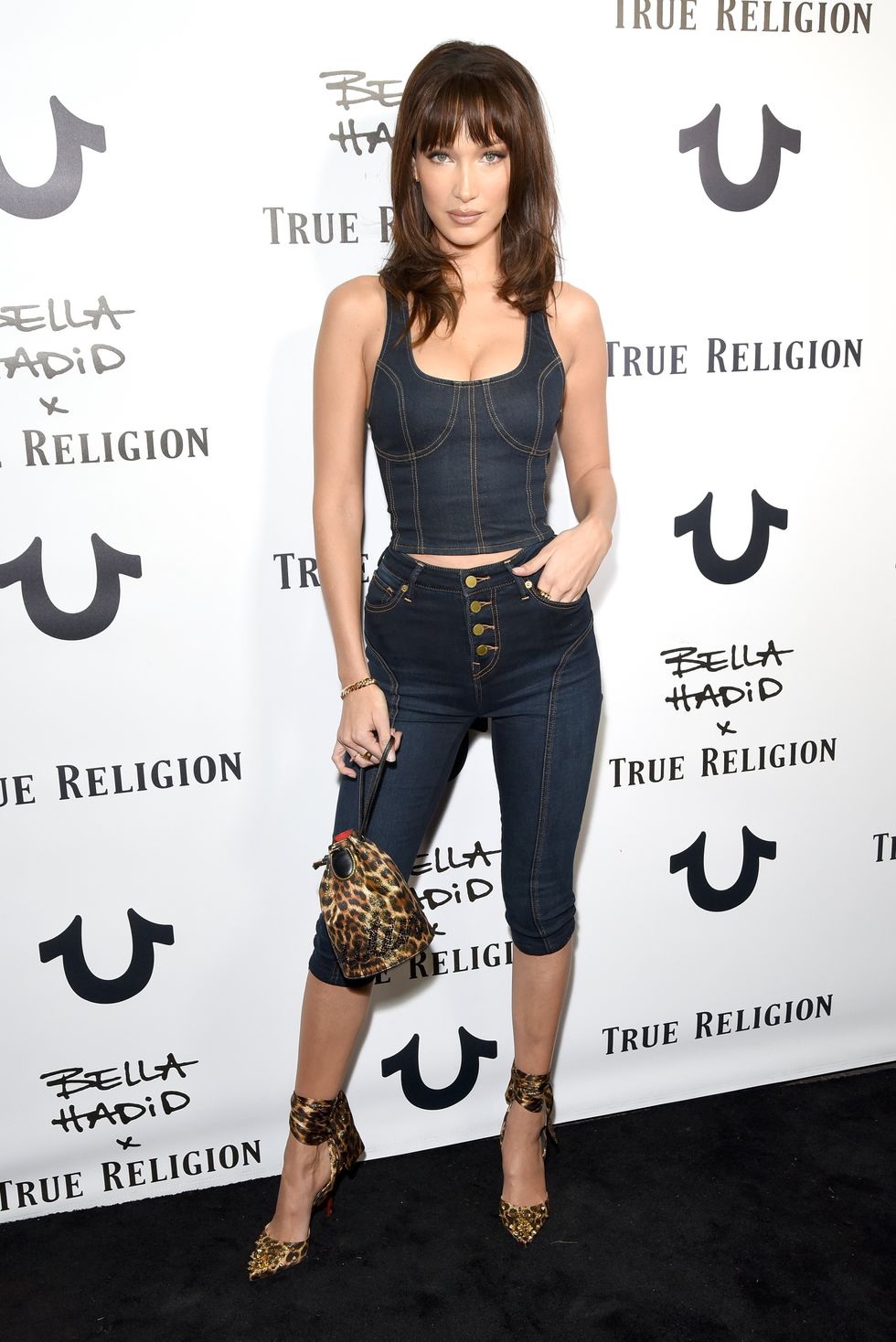 Photo via Getty
Because bangs are only ever so good, that if you can conquer them you actually get initiated into an exclusive monthly book club with Anna Wintour, Reese Witherspoon, Jessica Biel, Kelly Rowland, Naomi Campbell and Taylor Swift. Or, so traumatically bad that after recovering, you won't ever be able to watch a Zooey Deschanel movie for the rest of your life.
It seems that Bella Hadid's moment of reckoning has come — and the model has faced bangs, and won. She appeared at a True Religion event in Los Angeles this week, decked out in a Canadian tuxedo, with her chocolate brown hanging charmingly just below her eyebrows, and the rest of her hair ever-so-slightly teased.
However, it's possible that bangs are simply a less fraught endeavor for aliens like Hadid, given that they'll be be found attractive by mainstream society no matter what happens to their hairline.
In addition, a quick scan actually reveals that Bella has had several previous successful clashes with bangs in the last couple of years, so it appears that in the end, the style wasn't a particularly daunting opponent.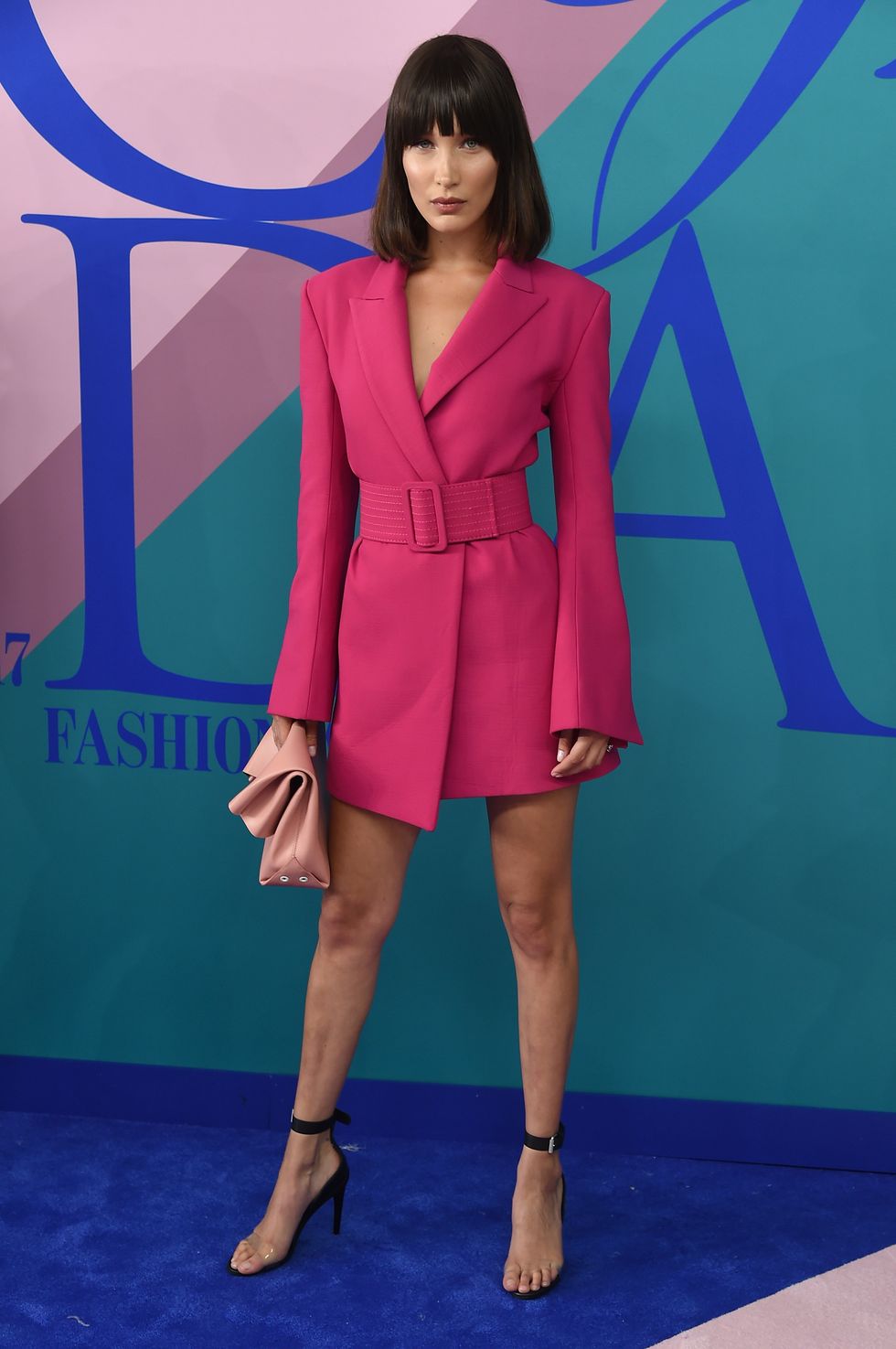 Photo via Getty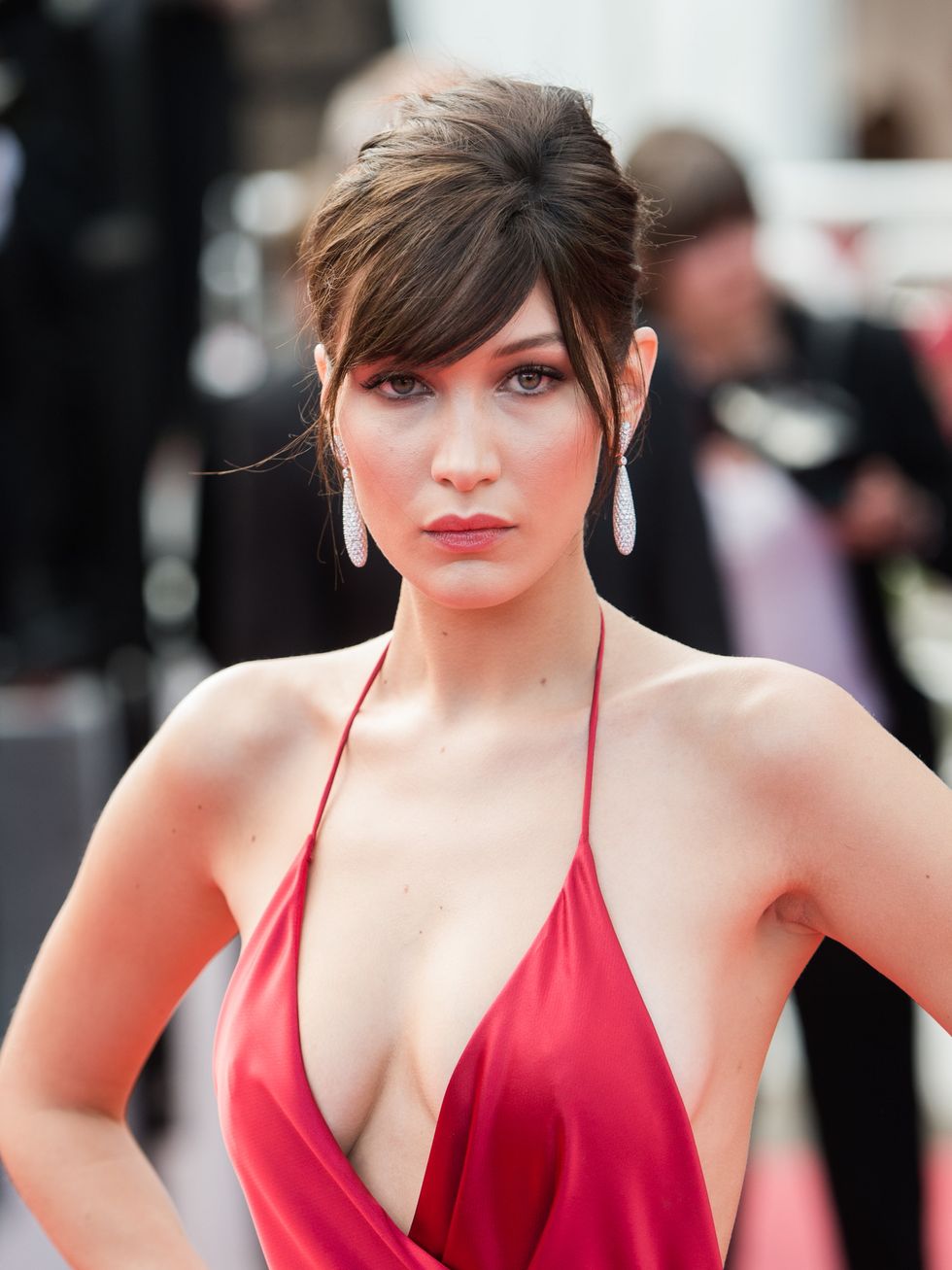 Photo via Getty
Regardless of what spurred Hadid to go full Jennifer Aniston, her bangs are being recognized as the harbinger of the final stages of '90s revivalism's takeover, a force which currently has the fashion world's brain in a jar.