Notable for its bright orange color, bittersweet complexity, and suave presentation, the Aperol Spritz is typically billed as a light, refreshing pre-dinner drink (aperitif), perfect for some light app grazing. But it's also a cocktail with a storied history and an enduring legacy.
A favorite of day drinkers and lunching ladies everywhere, the Spritz is a sexy yet sophisticated drink that doesn't feel too pretentious to order on a hot afternoon. And maybe that has something to do with the simple directness of the drink's vibrant orange color. Or perhaps it's thanks to the Aperol liqueur's low-ABV content which, combined with sparkling wine and a dash of soda water, means that you can easily drink several in a row — even if you aren't a "5 o'clock somewhere kind of person." Either way, it's a fun, accessible summer sip that also doubles as a great prop (Instagram or IRL), which is probably why it's been a staple for social events amongst Europeans for decades.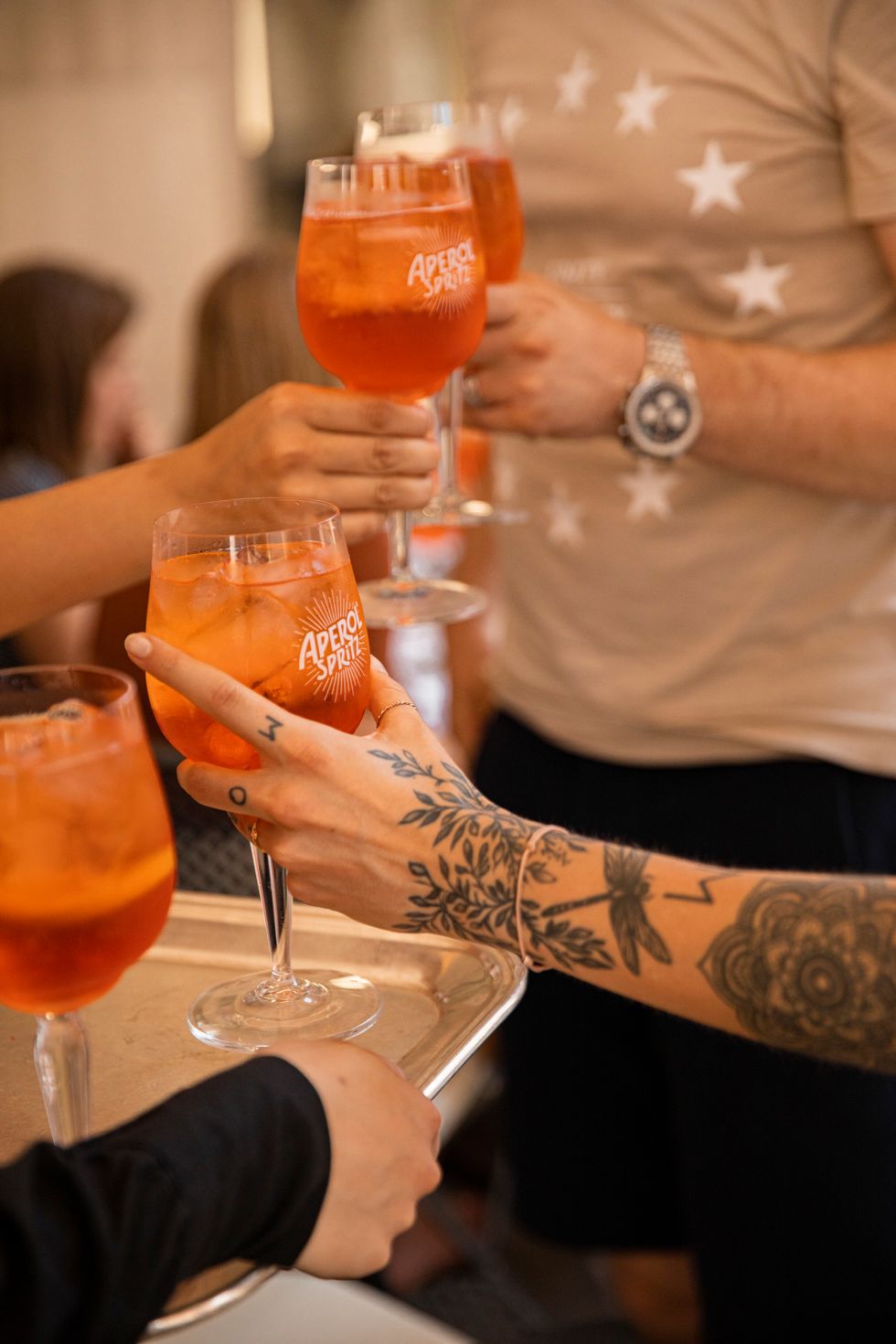 Like many liqueurs, Aperol has been relatively popular since its invention in 1919 by the Barbieri brothers in Padua. Arguably though, no other liqueur is quite as tied to one particular cocktail as Aperol is to the Aperol Spritz. However, for those of us who don't have at-home bar carts or really subscribe to craft cocktail culture in the first place, what exactly is the appeal?
As Andrea Neri — the managing director of Aperol owner, Campari — puts it, the Aperol Spritz is a cocktail that's typically "associated with joyful, light-hearted, and uncomplicated moments."
"We like to say that every time there is a gathering of friends around the table and Aperol comes in, it elevates the mood and brings a more positive vibe," Neri says. "It's contagious."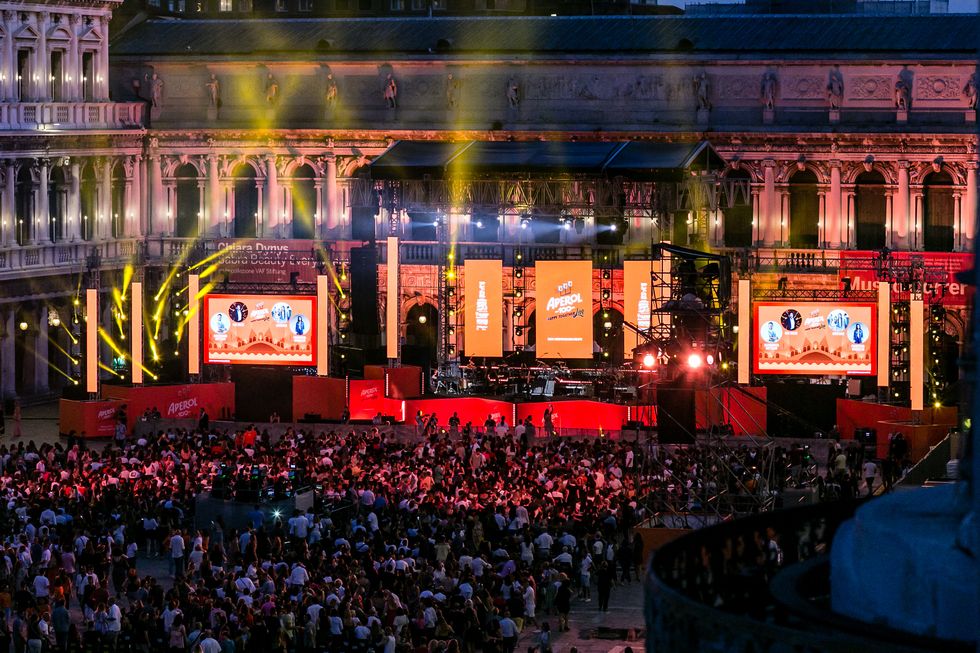 And that's not even really PR speak per se, if the brand's recent, 100-year anniversary celebrations in Venice — which included a waterfront party and concert in the famed Piazza San Marco — are any indication. An Italian cultural icon, the brand is a huge draw for Europeans. So why exactly haven't Americans caught up?
Well, Aperol is becoming increasingly popular amongst US consumers, but for a country so indebted to its iconic history as a bunch of Budwising beer-swiggers, the stateside adoption of the uniquely European beverage has been less overt and much slower.
But perhaps that's because it has the capacity to be quite polarizing, exemplified by the New York Times' less-than-enthusiastic op-ed from earlier this year. However, in what can only be described as a maelstrom of online backlish, the article also ended up kicking off a slate ofotherpieces dedicated to evaluating and surmising the cultural relevance of the drink. And the general consensus appeared to be that, for most part, US-based consumers were growing increasingly fond of the aperitif.
With that said, there's a lot to like about the drink, including its easy-to-drink qualities and the low ABV content that allows for you to unwind sans the mess. The ultimate weeknight drink, an Aperol Spritz is perfect for those moments where you feel like classing it up a little (but not too much). And, honestly, it's probably better for your hangover.
Photos courtesy of Aperol
Sign Up for the Morning PAPER