Somewhere in red carpet etiquette, it's been decided that posing for photographers should exclusively happen while standing in a stiff, sexy upright position.
However, Oscar-nominated singer/songwriter Andra Day has proposed, and successfully executed, a shift in the norm. On the red carpet tonight, she laid down horizontally and transformed the glamorous photo opp into a full-on shoot, pursing her lips and resting her clutch on her shoulder.
Here's another angle (Thank you leg):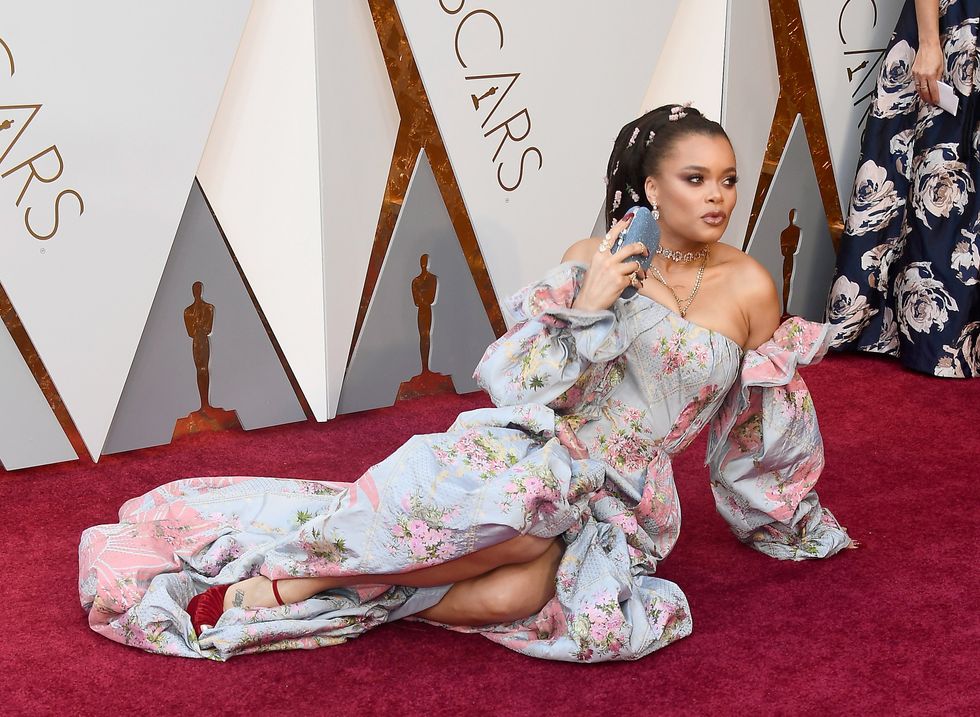 And a subtle variation, which sees Day tilting her head ever so slightly: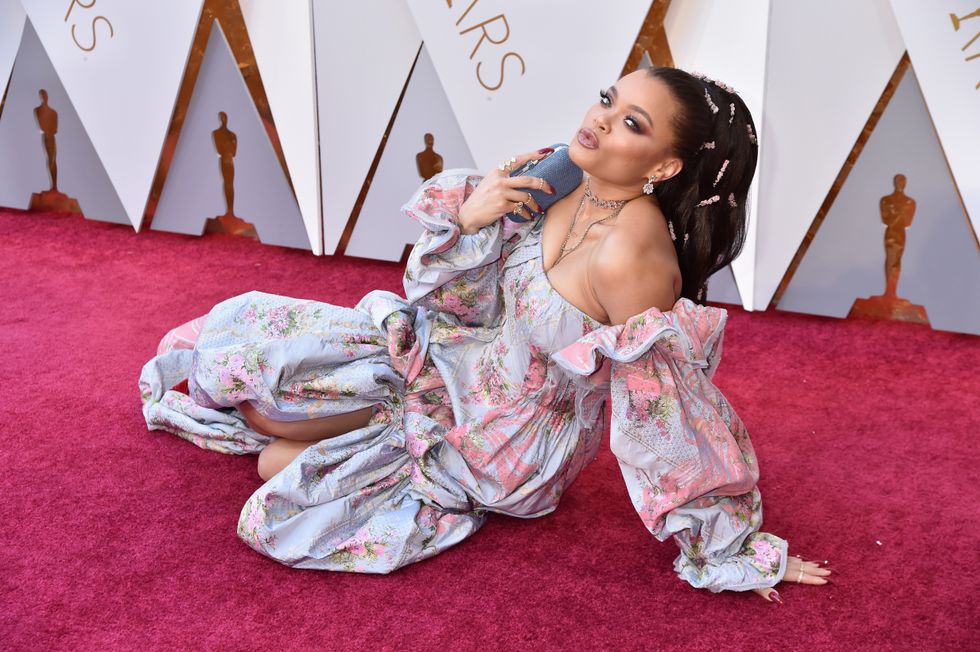 Day wore a Zac Posen gown, styled by Wouri Vice, with jewels by Lorraine Schwartz.
She's received an Academy Award nomination for Best Original Song on "Stand Up For Something," which appeared in the 2017 film Marshall and was co-written by Common and Diane Warren. The track, Day tweeted in February, is "for all courageous people around the world to unite and make a difference."
Photos via Getty