The best part of American Idol is always going to be the auditions, showcasing a range of unexpected talent and pure delusion. Sara Beth Liebe, a 25-year-old mother of three from California, was a classic case of "don't judge a book by its cover," wowing the judges with her rich voice. However, she was always a bit hesitant to proceed, citing her children as a worry.
This past weekend, the highly anticipated first Hollywood round took place to determine who will go on to the live tapings. Liebe stunned the judges with a chilling rendition of The Police's classic "Roxanne," but that hesitation returned.
"I feel like I'm not gonna win the show anyway, so I might as well go home," Liebe said to what appeared to be a producer trying to figure out how the young singer was feeling. "I've been a mom since I was 18. I've been married since I was 18. … I don't think I realized quite how hard it would be to be away from my kids. They're all still really young. … There is a lot of guilt when you leave your kids to do something completely selfish."

Liebe then announced that she was quitting to a panel of shocked judges. Katy Perry wanted to make things right, attempting to talk her out of giving up a big opportunity.
"I know life is scary," Perry said. "I also know that it's easier to walk away than to be rejected. But then, I also know that you lose out on your fullest potential. And I know that you love your family … I know that as a mother, but remember: Self-love is just as big as motherly love. Don't leave the competition."
Nonetheless, Liebe decided to stick to her decision and leave.
"I'm really humbled and grateful, and Katy had some really nice things to say. It would be nice if my kids were a little older. I understand how big of an opportunity this is," Liebe said as she left. "But I still kind of want to get home. I am sure when I get home, I will regret it and be like, 'Man, you should have stayed.'"
Liebe previously went viral for calling out Perry's comments made during her audition. When the "Teenage Dream" singer pretended to pass out on the table, Beth said, "If Katy lays on the table, I think I'm going to pass out!" Perry replied, "Honey, you've been laying on the table too much!"
Perry sparked backlash for "mom shaming" and "slut shaming." Liebe also took to TikTok to respond, saying that the joke "wasn't super kind" and explaining that it was "embarrassing to have that on TV."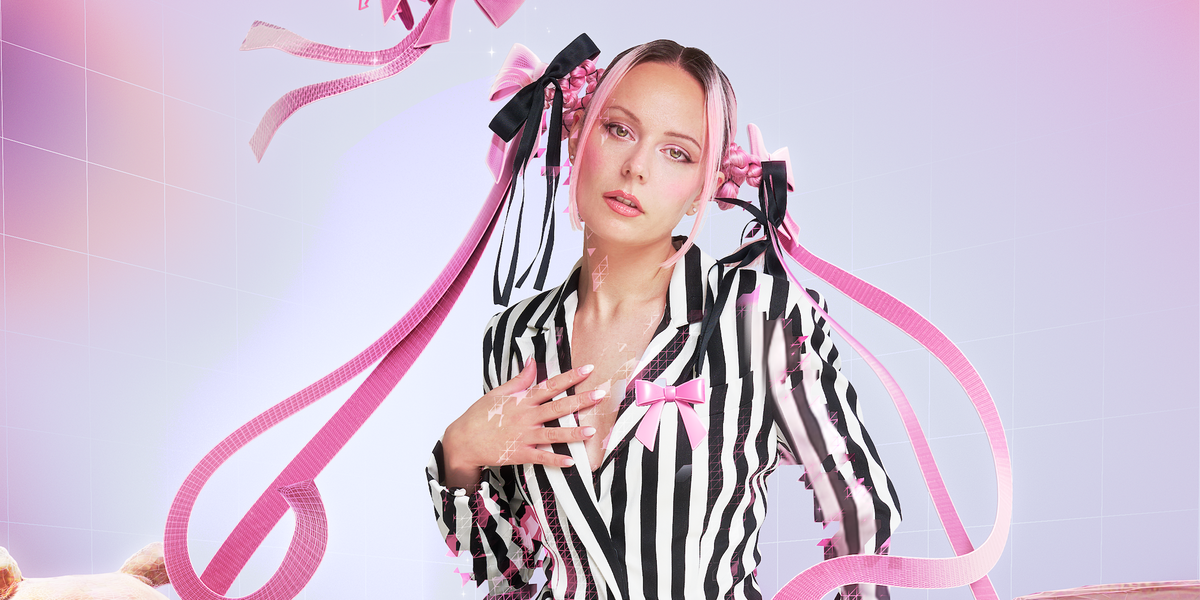 Music
Story by Harry Tafoya / Creative direction & VFX by Andy Rolfes / Photography by Nicholas Needham / Styling by Erik Ziemba / Hair by Davey Matthew / Makeup by Frostie Delite
Story by Harry Tafoya / Creative direction & VFX by Andy Rolfes / Photography by Nicholas Needham / Styling by Erik Ziemba / Hair by Davey Matthew / Makeup by Frostie Delite
07 November