Happy End
Director Michael Haneke's curdled view of a well-to-do family in Calais, starring the great Jean-Louis Trintignant as the suicidal patriarch. Isabelle Huppert plays his daughter Eve, who has put her son Pierre (Franz Rogowski) as the head of their construction company—a situation that's overwhelmed him and made him miserable. Fantine Harduin plays the troubled Eve, a 13-year-old who has come to live with her father Thomas (Mathieu Kassovitz) after her mother's suicide attempt (Thomas's ex-wife). The immigrant crisis looms in the background, but, truthfully, it's Haneke's sardonic eye on these unhappy, awful, people and their technology—phones, computers—reveals their true nature. Haneke's distancing techniques are fully evident here; sometimes the camera is set so far back you can't make out what they are saying. That makes it a harder movie to warm up to, but I have to admit by the end, I appreciated the misanthropy of Haneke's vision. It reminded me of one of my favorite scenes in the movie—the constantly barking angry dog looking in the window from the back garden.
I, Tonya
Director Craig Gillespies (Lars And The Real Girl) darkly comic, mockumentary-style take on Tonya Harding and the infamous smashed knee of Nancy Kerrigan at the 1994 Winter Olympics. Margot Robbie gives a full-throttled performance of the hard-scrabble Tonya, red neck raised by an emotional abusive mom (a hilarious Allison Janney). Skating was her escape, but she never could get any respect from judges who bristled at her blue nails, tacky homemade costumes and choice of music (ZZ Top) despite the fact that she was the first U.S. woman to land a triple axel in competition. Sebastian Stan plays her physically abusive husband Jeff Gilooly who cooks up a half-witted scheme with his bombastic, boob, best friend (Paul Walter Hauser) to go after the competition (Kerrigan) with disastrous results. The film is sympathetic to Harding, especially in how little she knew about the plot, and the tabloid sensation she became. (Not to mention her rather unfair criminal sentencing which banned her from competitive skating forever). Robbie embodies all the disappointments, hurt and seething rage with impressive intensity. Stick through the final credits to see actual interviews with the participants to realize what you thought were cartoonish portrayals were actually spot on.
The Other Side Of Hope
Director Aki Kaurismaki brings his mordant humor and humanity to this poignant tale of a Syrian refugee who attempts to find sanctuary in Finland. Actually, there are two stories that converge—one about Khaled (Sherwan Haji) who smuggles himself in a ship coal bin and then tries to navigate the legal system for asylum. The other story is about Wiksrom (Sakari Kuosmanen), who leaves his wife, sells his shirt business, and then buys a seedy bar/restaurant inheriting the misfit staff. The different incarnations of his new business are frequently hilarious, and Kaurismaki's stable of oddball faces, deadpan humor, and musical interludes are priceless. But the immigrant's story, especially when he relates his horrifying history to stoic bureaucrats, is heart wrenching. The small acts of kindness that Khaled encounters in his journey offsets the roving bands of racists that roam the streets menacingly.
Shadowman
In the '80s, artist Richard Hambleton was one of the famed NYC street artists along Jean-Michel Basquiat and Keith Haring. Hambelton's creepy shadow figures popped up all over Manhattan, and I remember how disarming and fabulous it was to see them at the time. Before that he was responsible for murder/crime/body stencils on the street, but at the height of his fame he dropped out. Hambleton traveled and drastically changed styles, painting powerful wave-filled seascapes and dreamy landscapes. These didn't jibe with the times, but fulfilled Hambleton's defiant process of constantly creatively moving forward. Through the years many people tried to help Hambleton, but his bad drug habit and thorny behavior burned many bridges, and despite having major art shows around the world occasionally was homeless, living on the NYC streets. Oren Jacoby's riveting documentary helps recreate the scary, but creatively exciting East Village art scene of the '80s, and captures a memorable portrait of this complex, often self-destructive, yet entirely amazing artist.
Film Stars Don't Die In Liverpool
Incredibly poignant portrait of the last days of the actress Gloria Grahame (Annette Benning) by director Paul McGuigan. Grahame was in her late 50s performing in A Glass Menagerie on stage in London when she was badly stricken with the cancer she kept secret. Grahame calls on her former lover Peter (Jamie Bell), an aspiring actor in his 20s, and asks if she can stay with him and his parents (Julie Walters & Kenneth Granham) in Liverpool until she gets better. While Peter soon grapples with the seriousness of her condition, he reminisces about their turbulent love affair. Gloria Grahame was unique on film (The Big Heat, In A Lonely Place, The Bad And The Beautiful, which she won an Oscar for). As film noir royalty in the 1950s, she was known as the "girl with the novocaine lip," but her personal life was rife with scandal. Benning appropriates her kittenish voice that bristles with sex, playful decadence and danger. She also captures Gloria's strength and vulnerability. Bell is heartbreakingly good, and their May/December relationship is passionate and believable. A scene where he dances the "hustle" with Gloria is just the best. "Did anyone ever tell you that you look like Lauren Bacall when you smoke?" Peter asks Gloria. "Yes, Bogie. I didn't like it then and I don't like it now," she replies with a regal toss of her head. What a gal.

Voyeur
In 1980, respected journalist Gay Talese received an intriguing letter from Gerald Foos, a man who had a motel in Colorado that he had outfitted with hidden ceiling vents so he could spy on the guests. He kept detailed notebooks year after year, which he considered his life's "research." Talese traveled to Colorado and, after joining Foos on a voyeuristic view of the motel's customers, decided to make this into a book. When an excerpt appeared years later in the New Yorker, it's controversy blew up in Foos' face, not to mention his devoted and sweet wife who spent her days fearfully peering out through the closed blinds in their house. The extra level of the story is the documentary crew (directors Myles Kane and Josh Koury), who recorded all the bombshells when the book hits stands and a Washington Post article questioned the veracity of the story. This is one of those rare documentary films that's so bizarre, creepy and fascinating, it's utterly riveting.
In The Fade
Diane Kruger gives a raw, incredibly intense, performance as Katja, a wife and mother, living in Hamburg, who seeks justice for the deaths of her Kurdish husband (Numan Acar) and 6-year-old son in a terrorist bombing. When an explosive device left in a bicycle outside her husband's office goes off, the police originally think it's somehow linked to the drug-dealing past of Katja's husband, even though she insists it's probably the act of neo-Nazis. She is ultimately proven correct, and the second part of the film is about the thorny trial and its aftermath, where Katja works through the stages of grief while forgoing acceptance. Director Fatih Akin's (2004's Head-On) skillfully follows Kruger's vengeful odyssey with economic, but potent power.
The Family I Had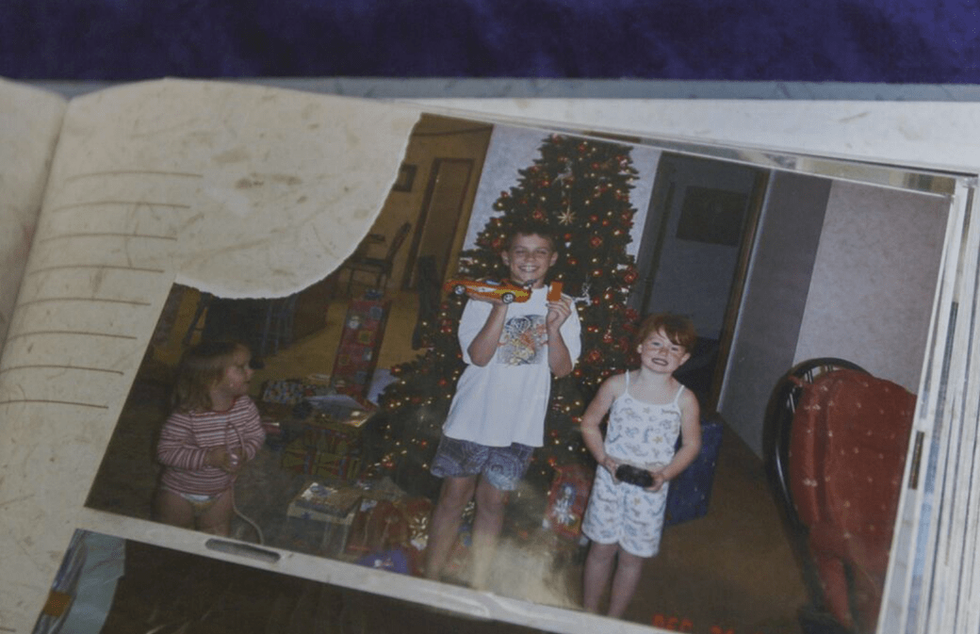 Image via Tribeca Film Festival
A devastating documentary that echoes We Need To Talk About Kevin, and centers on a 13-year-old Paris who stabbed to death his 4-year-old sister Ella in Abilene, Texas in 2007. Charity, his hard scrabble mother, has to deal with the horror of losing a child and dealing with a sociopathic son in prison and her attempt to forge a normal life for herself. Directors Carlye Rubin and Katie Green then drop in a wild card halfway through when we are introduced to Charity's estranged mother. These bombshell revelations and skeletons in the closet cast long shadows. Whatever you do, don't miss this.
Image courtesy of TIFF