Women are undeniably making strides in the historically male-dominated field of film directing – after all, 2016 has seen Ava DuVernay make history as the first black female director ever to be hired to helm a film with a $100 million budget, while, in the art film world, Maren Ade's three-hour German comedy Toni Erdmann has topped endless Best-of-the-Year lists. However, while specific female filmmakers may be gaining visibility, the state of the industry at large remains disheartening. According to studies from 2014, only 7% of Hollywood's top 250 films were directed by women. Even the rarified, seemingly more progressive realm of major film festivals reflects this stubborn inequality: in the 2016 Cannes Film Festival, only 15% of the films in the main competition had female directors.
This year's Sundance lineup, however, features a truly exciting number of female-helmed films. Ultimately, the only way to create more opportunities for female directors is by watching movies directed by women – so, below are 10 filmmakers, from newcomers to veterans, whose work is worth seeking out at Sundance this year.
Dee Rees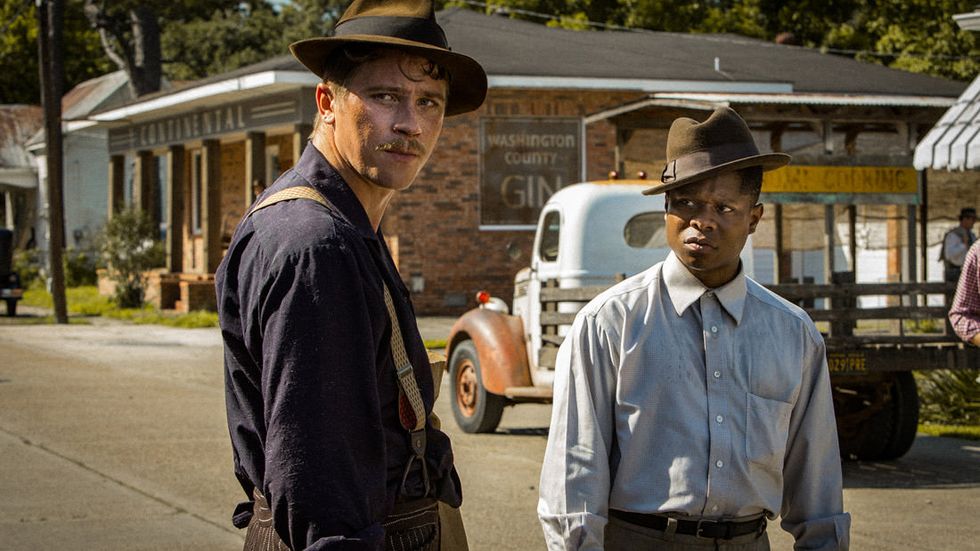 Courtesy of Sundance
Dee Rees is no stranger to Sundance: she work-shopped her debut feature, Pariah, in the Sundance Institute's Screenwriters and Directors labs, and garnered intense acclaim when the film – a beautiful, semi-autobiographical portrait of a queer teen in Brooklyn – premiered at the festival in 2011. For her sophomore project in 2015, she directed a Bessie Smith biopic for HBO starring Queen Latifah, Michael Kenneth Williams, and Mo'Nique. This year's Mudbound, adapted from the bestselling novel by Hillary Jordan, looks to be Rees' most ambitious project to date: a family epic set in the South in the years following WWII, starring Mary J. Blige, Carey Mulligan, and Garrett Hedlund. This could be the film that officially introduces Rees as a major American filmmaker.
Gillian Robespierre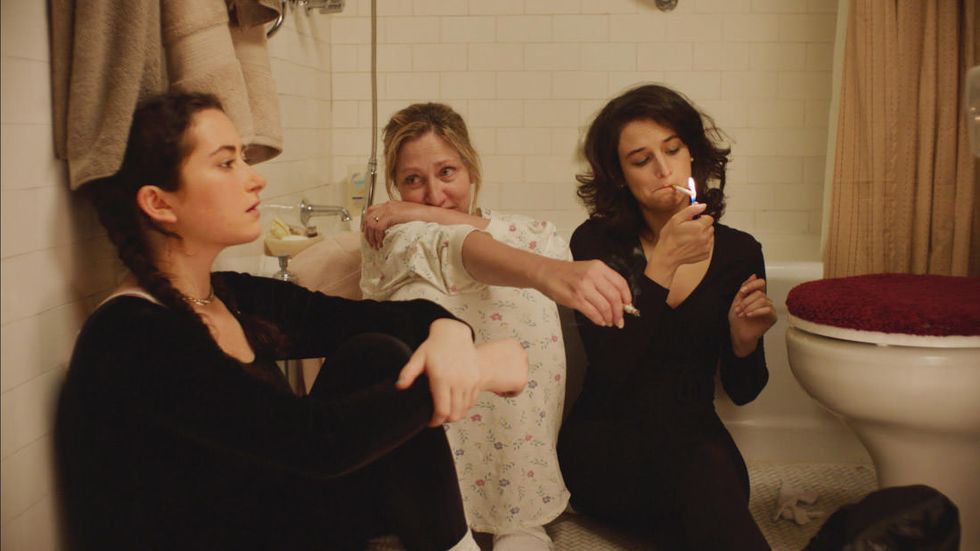 Courtesy of Sundance
Gillian Robespierre burst onto the scene with the 2014 Sundance premiere of her romantic comedy with an abortion (not abortion comedy) Obvious Child, which taught jaded Brooklyn singles that they could hold out for someone who would warm their butter and cemented Jenny Slate's status as a vulnerable and Gilda Radnerian national treasure. Her latest, Landline, is a period piece (set all the way back in the mid-90s!), which reunites her with her muse, Slate, and features indie favorites John Turturro, Edie Falco, and Jay Duplass. If this has half the Ephron-esque charm and tenderness of her first feature, Robespierre is sure to become a major comedic force.
Janiczo Bravo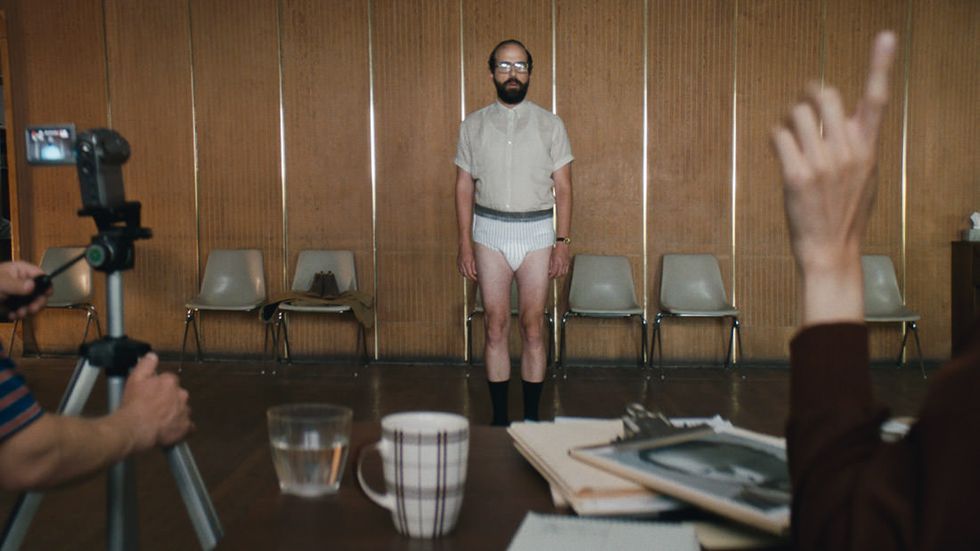 Courtesy of Sundance
In her short film work, Janiczo Bravo has worked with stars like Katherine Waterston, Gaby Hoffman, and Allison Pill and her short Gregory Go Boom, which screened at Sundance, achieved some viral fame in 2013, both for its black humor and surreal tone, as well as a minor controversy over Michael Cera's performance as a paraplegic man. Her first feature film, Lemon, stars her real-life husband – the hilarious and fearless Brett Gelman – as a struggling actor whose career and personal relationships are both falling apart. A fantastic cast – including Judy Greer, Michael Cera, Nia Long, Martin Starr, Gillian Jacobs, Shiri Appleby, and Fred Melamed – should lend warmth and humanity to Bravo's daring, spiky style.
Helene Hegemann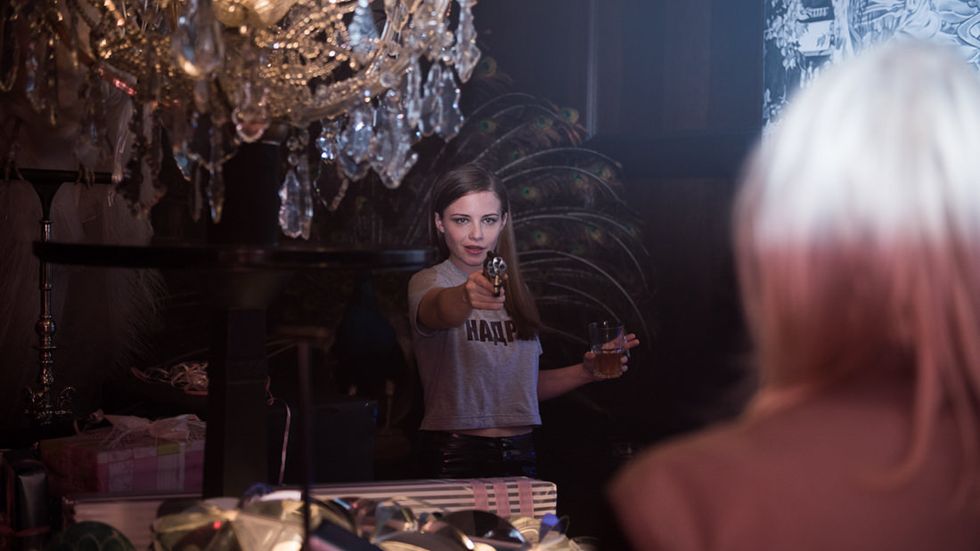 Courtesy of Sundance
German writer/director Helene Hegemann has worked in film, theater, and opera; she's written two novels, including the best-selling Axolotl Roadkill (critically praised, a Leipzig Book Fair fiction award finalist, and the subject of a dramatic plagiarism debate); and she's now making her feature debut as a director. She also happens to be twenty-four years old. Axolotl Overkill's story of a teenage girl's decadent journey through Berlin nightlife will bring the Wunderkind's provocateur tendencies to the world cinematic stage.
Jennifer Brea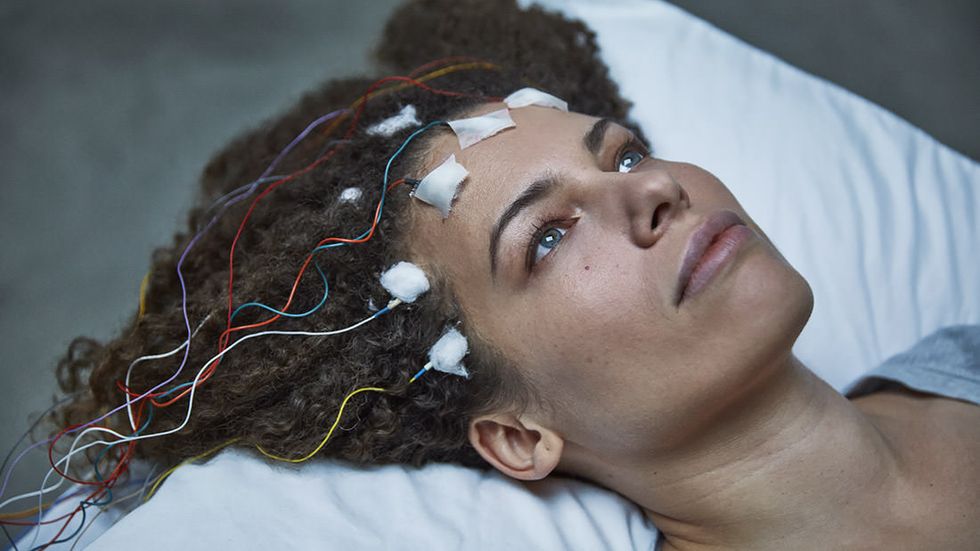 Courtesy of Sundance
Princeton alum Jennifer Brea was pursuing a PhD in political science at Harvard when she was suddenly struck with a mysterious, debilitating illness. Left bedridden and only able to shoot two days a month, Brea – a Sundance Institute Fellow – turned the camera on herself in Unrest, chronicling her struggles with the little-understood myalgic encephalomyelitis (better known as Chronic Fatigue Syndrome) and her connection with four other families grappling with similar health issues.
Kirsten Tan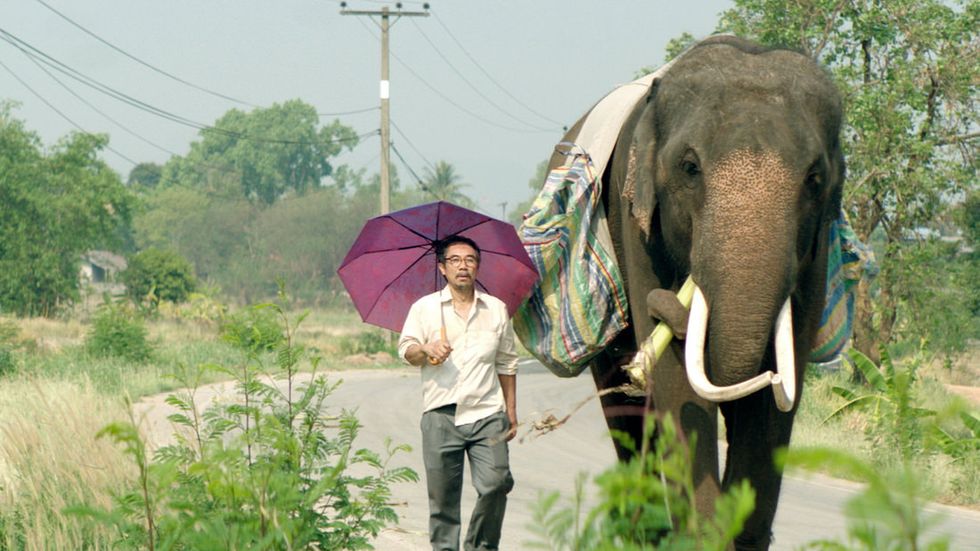 Courtesy of Sundance
Singaporean director Kirsten Tan is already an established presence on the international film scene: her work has screened in festivals in Singapore, Rotterdam, Toronto, and Busan, her short film Ellahas been included in MoMA's permanent film collection, and CNN featured her in their "Ones to Watch" spotlight on up-and-coming creatives. Pop Aye, a sort of road movie set in Thailand starring a man and an elephant, is Tan's feature debut.
Eliza Hittman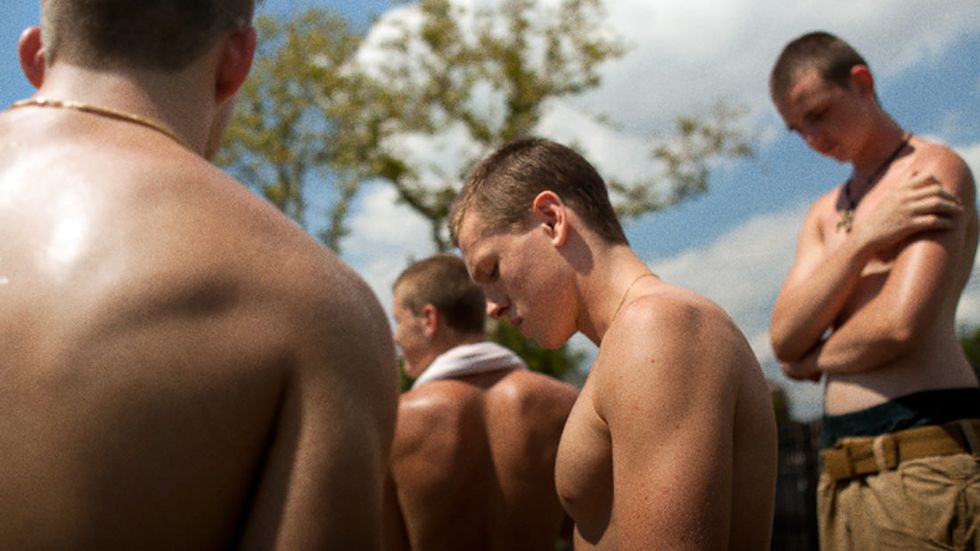 Courtesy of Sundance
Flatbush-born Eliza Hittman's debut feature, It Felt Like Love, a Brooklyn-set drama of sexual awakening, premiered at Sundance in 2013 and went on to become a New York Times Critics' Pick. In Beach Rats, Hittman focuses once again on her hometown, this time examining the thorny subject of burgeoning sexual identity through the prism of a teenage boy simultaneously diving into the world of gay cruising and tentatively embarking on a relationship with a young woman.
Maggie Betts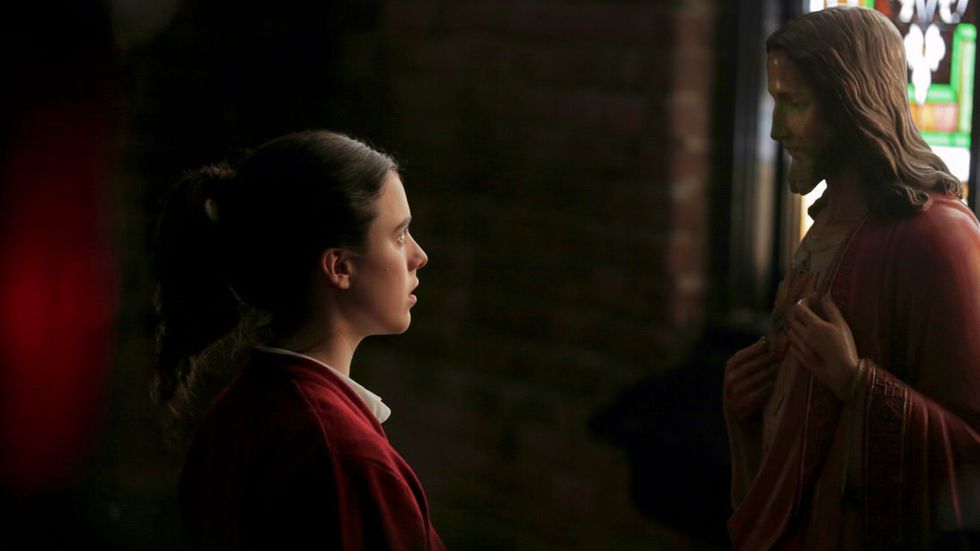 Courtesy of Sundance
Some filmmakers discover their calling when they see a particularly formative movie as a child or when a life-changing experience demands to be grappled with cinematically. For Maggie Betts, daughter of Chelsea Piers owner Roland W. Betts, the turn to film occurred when family friend Laura Bush urged her to make her mark on something beyond the society pages. Taking that guidance to heart, Betts made her first documentary, The Carrier, about the AIDS crisis in Zambia, in 2011. Her first narrative feature, Novitiate, is a major departure from her documentary work – the film is a coming-of-age period piece, tracing the evolution of a young woman's Catholic faith through the 1950s and '60s.
Sydney Freeland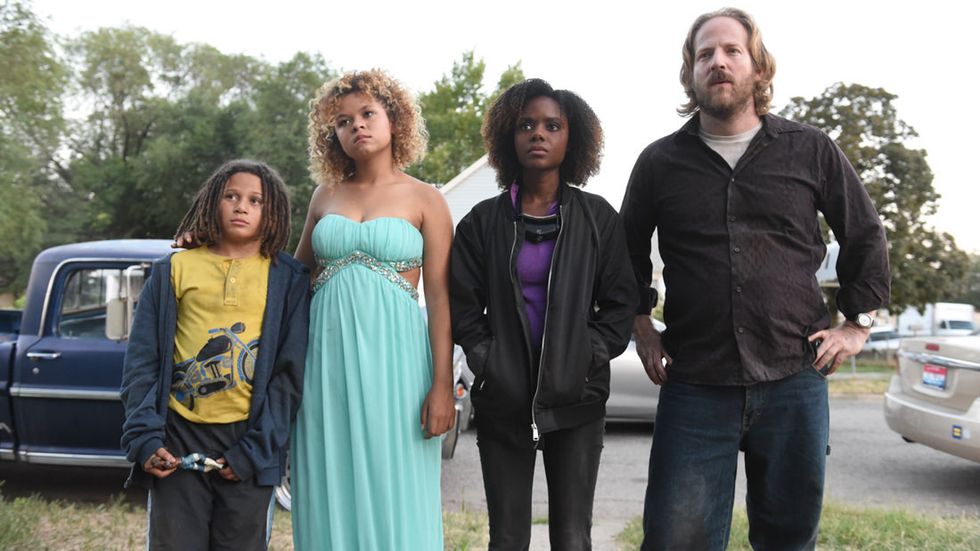 A Navajo trans woman herself, Emmy-nominated director Sydney Freeland's last film at Sundance, Drunktown's Finest, provided a (still, sadly) rare look at authentic, personal depictions of transgender and Native American characters in a feature film. Her latest, the comedy Deidra & Laney Rob a Train, once more puts its focus on underrepresented points of view in its story of working class teens. Newcomers Ashleigh Murray and Rachel Crow take on the lead roles, alongside supporting performances by the wonderful Tim Blake Nelson and the hilarious, lovely Sasheer Zamata (still woefully underused on Saturday Night Live).
Splash photo left to right Kirsten Tan, Gillian Robespierre, Jennifer Brea courtesy of Sundance.