Yes, hello, we've reached peak Selbel hysteria, welcome. How do we know? Headlines based solely on the on their subtle social media banter, because how else do we quench our perpetually desert-dry throats for the highest profile of high profile relationships?

Fans were quick to jump on the fact that Selena's hoodie looked very familiar in her latest, over-filtered, very 2012 pic posted to Instagram. Rightly so. The Supreme x Champion fleece she's adorned belongs to none other than rumored-but-obviously-real boyfriend, Abel.
The Weeknd went so far as to point out Selena's "relatable" theft, leaving the comment "sweater" and the eye roll emoji. Eye roll!!! Passive aggression at its most overt!!!
What kind of conversation will be had after Selena's transgression we just don't know, but clothes are important and open communication (read: asking) is important to build trust and frankly I'd be pissed.
Also turns out, as much as you might like the glitz and glamor that comes with inventing the name for a celebrity couple, that power lies in the hands of the Instagram fan accounts: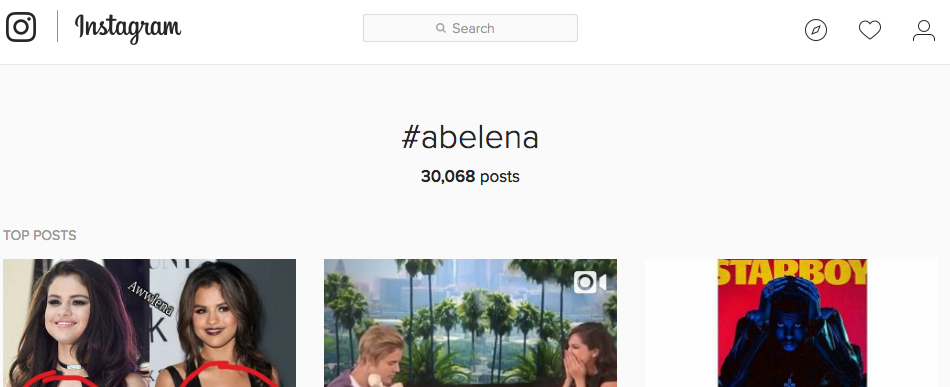 RIP Selbel, I tried.
[h/t Elite Daily]

Header photo via BFA.com