Sometimes it seems like our beloved Gucci Mane, lover of alliteration and the entrepreneur spirit, is the only thing that's right with this crummy world. He's looking amazing, he got the best veneers in the game, he's engaged, and he's crushing it with his Top 40 crossovers, so on bad news days, we like self-medicate by scrolling deep into his socials.

Sometimes you need to go straight for the hard stuff, like Gucci Mane and Baby Asahd wearing matching tuxes to the BET awards...
But for your average case of existential dread, pretty much any Gucci Mane Instagram post will do the trick...
Ahhh, sweet relief.
I think Gucci knows how much we need him, so last night, he generously provided us with the fuel we need to face another day in the form of an Instagram post where he poses with a giant self-portrait pool floaty.
ENHANCE: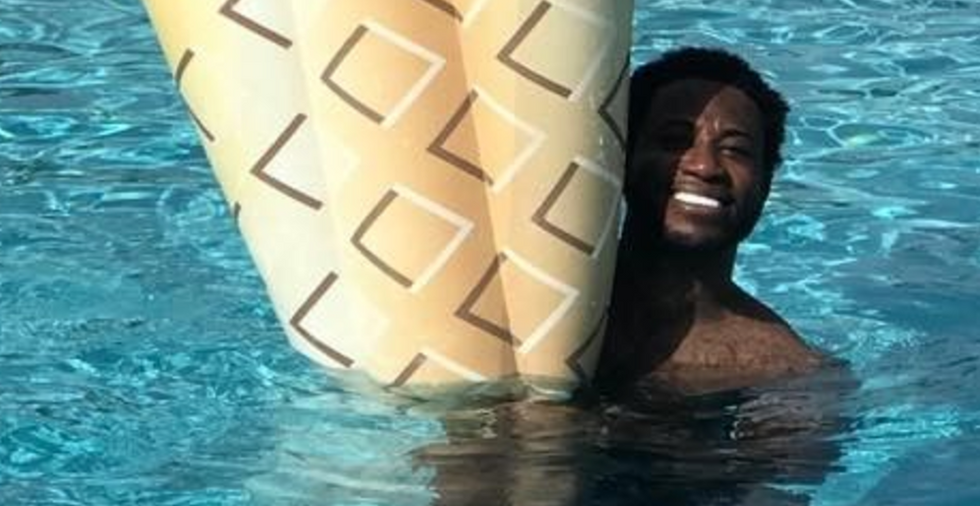 Floaty Mane! My heart!