Don't read too deeply into Taylor Kinney's new role — the love interest of a singer, played by Sarah Jessica Parker — in Here and Now, out now in theaters, on demand and digital. After all, it's been two years since his split with Lady Gaga. They've both moved on. Whenever pressed, Kinney tells interviewers he's proud and wishes her well. We'll never know the long-gone, intimate goings-on, so isn't it time we stopped prying?
Jordan, his character in the film, is something of a bit part: The focus of Here and Now is clearly Vivienne, played by Parker (who also produced the film), a celebrated cabaret figure contemplating a recent and grave medical diagnosis. Kinney plays a drummer in Vivienne's band; they're romantically involved, but he's hardly the most important person in her suddenly threatened life.
Being that he's busy most of the year being Kelly Severide on the NBC series Chicago Fire, Kinney was simply grateful to work, period — for the opportunity, for landing a spot among the cast, which includes the iconic Jacqueline Bisset and Renée Zellweger. Having shared no scenes with either of them, he presumably didn't interact with the two actresses; he did, however, spend time shooting with rapper Common, who's from Chicago, where Kinney's spent the bulk of the last seven years.
PAPER caught up with Kinney to learn more about the film, and whatever else he's up to these days — and no, we didn't hound him about Lady Gaga.
How did you get involved with Here and Now?

I read a script, it came to me, I responded to it, I asked to be a part of it. I read for Fabien Constant, the director. We kind of swapped ideas: I said, here's my take on the role, the part, here's what I can bring to the table. And vice versa: He said, these are my ideas, here's what I think. And we kind of vibed on that level and went forward. I got the job, which is a good thing. I went from there; it was off to the races. I was happy to be a part of it. I hope the film resonates and finds an audience, and does well.
What is it that you were bringing to the table? What did you have in mind?

I think I responded to the relationship between the two, between Vivienne, Sarah Jessica Parker's character, and mine. I mean, listen, I'm not going to buff up this character. It's not downplaying it, but it was like — I could see the beauty in this woman, and her plight, let's say. They have a relationship and kind of like a love is blind kind of thing, where she's going through a lot. But that's all out the window, and I think they both are finding enjoyment in the moment with the situation. She has a lot going on in her life, he knows about it — I don't know, I took it as he's in love with her, you know.
Was there anything about the character or the story that made you want to be part of it?
No, I wouldn't say anything specifically in terms of story line. To be honest, I wanted to work. I met with Fabien, like I said, and I'm busy in Chicago 10 months of the year. I have two months when I can, if I'm able and lucky enough, to do another project. So I try to be not picky. If I meet with people and I say, here are my ideas, and I'm just talking out loud, I'm thinking in terms of hey, if you have a creative vision and you have this, do you want to try and tell this story, let's play. So that's what it was. I got off to a good start with Fabien, and then Sarah, and I think we had a general vision of what we could do in a short time. I think it was a $2 million budget and it was like a 16-day shoot, so it was a quick, kind of fast-and-furious shoot. But I said if I can be a part of it, I'd love to. And luckily I was able to. I said if I can be a part of it, I will. I'm grateful for that.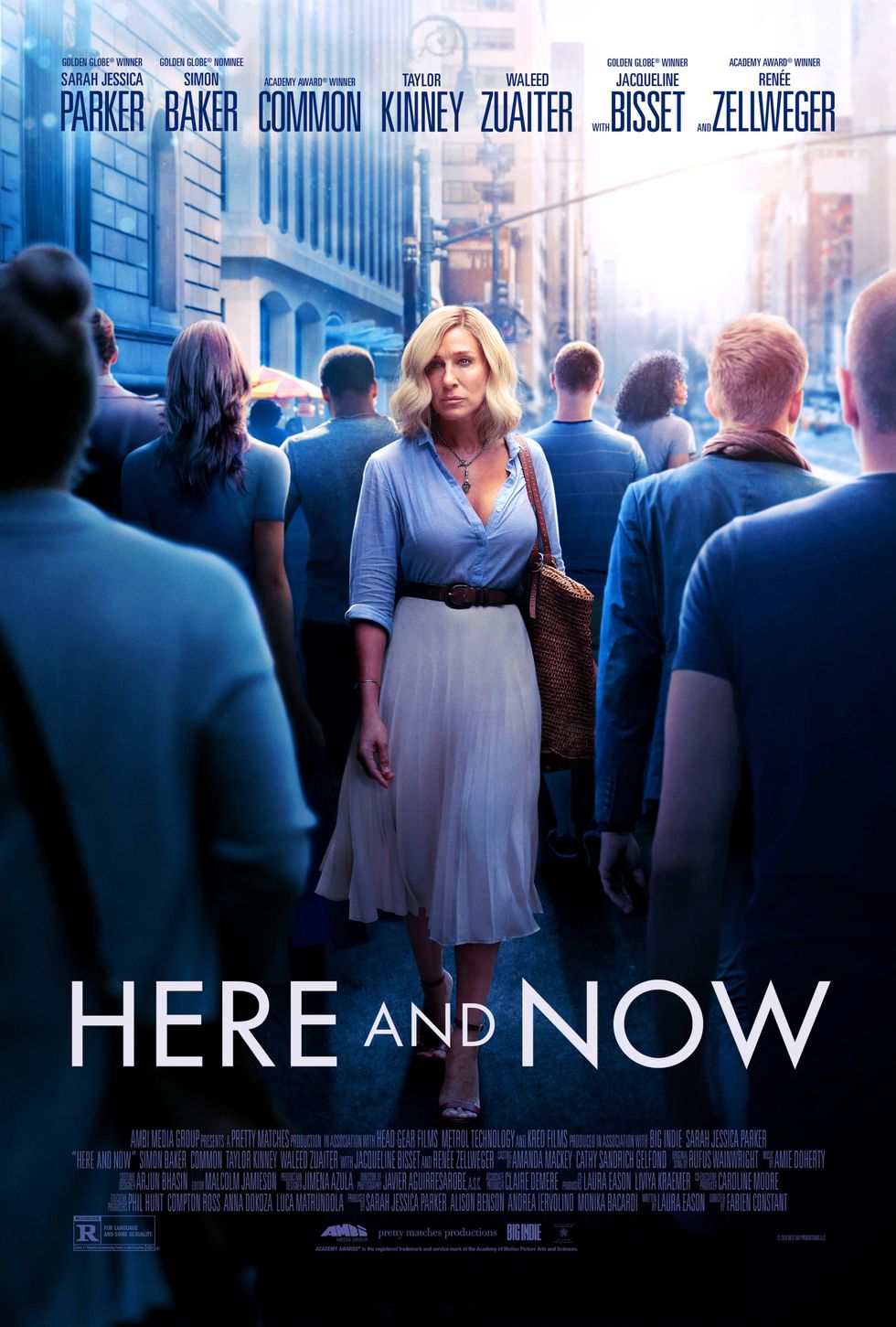 The cast is pretty exciting: Renée Zellweger, Common, and obviously Sarah Jessica Parker.

Yeah, and I've been in Chicago for seven years now, and Common is from here. We had a couple scenes together. It was such an, not eclectic, but it was a great cast. It was great to meet all these people from different places that wanted to be a part of a project and tell a story. I think Sarah Jessica Parker at the helm did an amazing job. I just wanted to be a part of it, so I'm grateful to her, the producers, and everyone involved. I feel like I lucked out.
Getting into where you're at career-wise, how are things on Chicago Fire? Is that going to be your main focus for the foreseeable future? Is there anything else you're working on?

Not really. (Laughs) I have a restaurant that I'm opening up in Pennsylvania that I'd like everyone to come to; outside of Philadelphia, it's in Lancaster. But other than that...
That's where you're from, right? Lancaster?
I was born and raised there, in the city of Lancaster. It's called Zoetropolis. I would ask — implore — anyone from Philly, Harrisburg, Pittsburgh, I don't know — if you spend time in Pennsylvania, come check it out. It's off Water Street in Lancaster. It's a theater-restaurant-bar, so we do documentaries, short films, films, what have you, and we have a restaurant involved. If I could promote that, I'll do that. But other than that, no. I'm pretty busy with the show. I'm happy to be doing this. We're off to a good run. I didn't expect to be here for this long. If I'm able to do things like movies in hiatus with the likes of Sarah Jessica Parker, what have you, I'll do that in my hiatus. I'm a happy camper.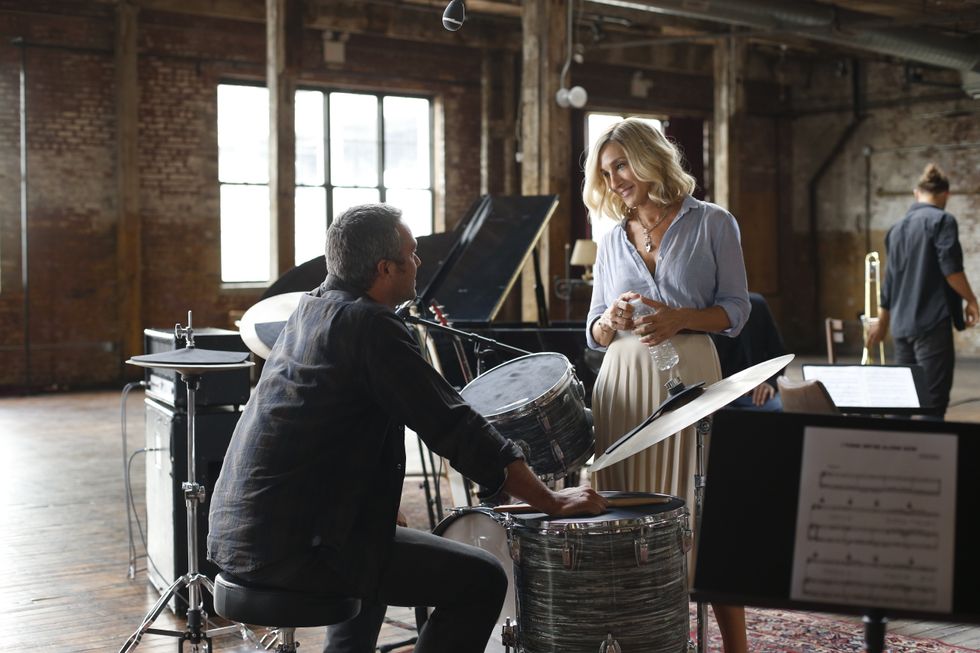 Unfollow the Rules
That's cool, though, the concept of the restaurant.

It started out, it was a small theater in Lancaster. I got involved with my brother. I tried my hand in a couple places in Chicago with restaurants and failed; it's a tough racket. (Laughs) I said, well, we'll keep pushing, we'll keep doing it. We wanted to do something in our hometown, and we got involved with people from Zoetropolis, which is this independent theater company that did documentaries, short films, and what have you, on a simple stage. We took that as a vehicle, we gave it a better space, a bigger audience, a better venue, and then we attached a restaurant. We're not trying to reinvent the wheel in terms of food or drink. The restaurant side is opening up soon, it should be open in the next few months. The theater side will have a stage so we could do live music, theater — anything on there. But we'll show films as well. If people are around and in the area, stop by.
Will you be curating what's screened or the life music?
I'll be up there dancing and singing every night. (Laughs)

Ha ha. I mean the booking.

No, it's not — this is not a huge ordeal. It's a local venue where, yeah, if I can pull favors from some friends who want to come perform, whether it's singing, whether it's a band, or a late-night rendez vous, what have you, I'll do that. But it's, I think it's more, I want to do it for the community, for my hometown and the people involved. You can show up anytime, any day of the week, and I feel like it'll be an in and out exchange where you want to see a film, you want to see something, if there's recommendations for something, if people voice an opinion about let's put this up here, we'll show it, and/or performing. It's my hometown. It's Amish country. Have you ever been? It's about 70 miles west of Philadelphia.
I haven't.

It's lovely. It's intimate farm country, and the city of Lancaster itself is a hub between Harrisburg and Philadelphia. And I feel like there's a lot of artistic endeavors that have been, I think everything's being kind of gentrified and being pushed — let's say, down the Eastern Seaboard, you have New York, Philly, Baltimore, D.C., and down the like, and if you go in a little bit, you find these little gems. I feel like Lancaster is this little gem of a spot where, let's say, a bigger artist, musician, wants to come through and they're playing Philly, on a night when they're coming from the west coast and coming from Cleveland or something like that, you stop in Lancaster, you perform a show, you go and it's just a lovely town.
We're building up infrastructure, artist endeavors, shops. I just think the restaurants off of King and Prince, all these, the main streets in Lancaster, and I feel like there's a big influx of work being done right now, I wanted to be a part of it, my brothers wanted to be a part of it, and I'm happy to now. I'm happy to say that I am. So I want to build the community and build the city and build the name, because it's my hometown. I believe in it.
Photos courtesy of Paul Schiraldi