Glasgow-raised producer Sega Bodega keeps busy. In 2019 alone, he's been responsible for tracks by artists like Cosima, Col3trane and Shygirl (her undeniable banger "BB"), putting out Brooke Candy's long-awaited debut album Sexorcism on the label/collective he co-founded, NUXXE, and toured his intimate "bedroom" live show across Europe.
"It's been quite engulfing in my life, but I need that distraction," Bodega tells PAPER. "I get really, really down if I spend my days doing nothing. I don't really enjoy doing anything else, so I don't think there's anything else I would do."
Just last month, Bodega released his strongest single to date, and what is handily the greatest "fuck you" anthem of 2019, in "U Suck." Verging on comedically straightforward, the track's genius lies in its blunt simplicity. Bodega boils down complicated and at times contradictory emotions into a deadpanned refrain that bounces atop an ornately-crafted beat. In a post-"Old Town Road" world, the track feels timely: a glimpse into the future of pop.
"U Suck" also serves as the first taste of Bodega's forthcoming debut album. Details are sparse, but the momentum of the past year is on Bodega's side. He's built a reputation as a skilled producer that has his finger firmly on the pulse of club music's thriving underground, and now, with a handful of EPs already under his belt, Bodega is intent on making a name for himself as an artist and doing so on his terms.
Let's start off by talking about "U Suck." Who hurt you?
The song started out stemming from an argument I was having, which got resolved quickly, but I had this hook that I didn't want to just leave. I adapted the meaning of the track to be a bit more of a twist, which I find more interesting anyway. You think the song's about one thing and then toward the end of the track there it's like, "Oh, it could be about this." I've seen people online talking about it. A few people have reached out to say, "Oh, this song is exactly what's going on in my life right now because of this part of it." I think people are finding whatever meaning they want in it, too, which has been great.
There's this interesting quality about the song that feels almost tailor made for TikTok.
So strange, everyone said that. I didn't even really realize that until I sent it to my friend and he replied with just a screenshot of TikTok. I searched on Google "TikTok anthems" and I was like, "Oh, yeah, that would." I've never really used it, I think it's below my age demographic, I'm 27. I don't really know how to use it. We haven't even gotten it on TikTok yet, we're still trying.
Outside of "U Suck" though, you've still had a pretty big year, producing for Shygirl and heading up NUXXE.
That's just always been what I do. I say "yes" to every single session. It's to my detriment at the moment, I don't have enough of my own music right now. I have way more collaborations with other people. They're nice to have, I enjoy working with other people, but I don't have much say in when they come out, they might come out tomorrow or next week. If I hadn't produced for anyone else, it would've been about a year until I had put anything out with my name and I don't like that feeling. I don't like the feeling of having to reintroduce myself each time. I change how I produce and my music changes, it develops a bit every other month, and I've actually been able to show everybody the things that I like to do as those months go by.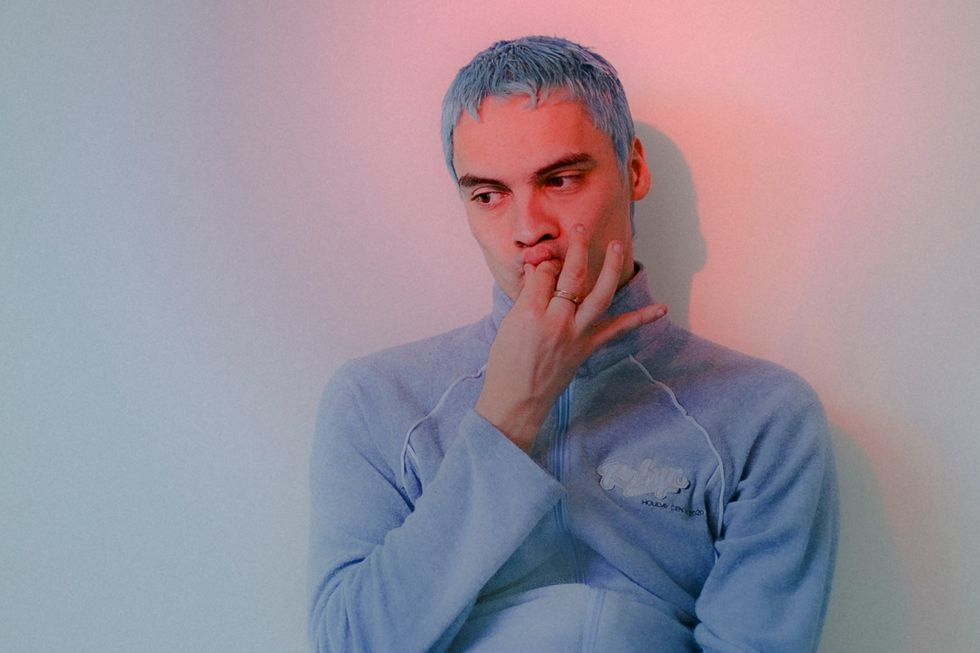 Is that what pushed you to put together your debut album?
No, I wanted to do that years ago. It didn't feel like there was any desire for an album from me. I don't even know if I really feel a big desire still. I think if it's not now, it's never going to happen. I do want to just fully show myself as a songwriter and not just a beat maker. I think "U Suck" was actually the best example of that. I felt like I just had to put this out and move past it.
​Transitioning into the album, what are the themes you're playing with? What can you reveal about it?
I did a track with Coucou Chloe a couple years ago and I really liked that inaudible type of vocal that's got no real meaning behind it. Then I got past that and I couldn't find any weight in that for my own song writing. I started trying to write about things I had been through myself and a lot of the album has to do with my past with alcohol. I don't drink anymore, I've been sober for three and a half years, and that was the easiest place to write about, actually.
Why do you think that is?
Because there's so much shit that went on in my life with alcohol, there's so much stuff to write about
Walk me through your process.
It's different every time. "U Suck" took about half an hour to write from start to finish, whereas other tracks on the album took months. It's always vocal melody first, words later. The beat can be made a thousand different ways. It's an interesting one, it's probably why it took so long to put together. Everything for a while sounded really different but now it sounds quite cohesive, I think.
Outside of "U Suck," there aren't too many details out about the album. Will it mostly be you? Are there features?
There's a feature that I'm trying to lock down, which would be a dream, but let's see. I think "U Suck" is the most popiest thing on it, a lot of it is a lot darker. I feel more comfortable in that world. It's easier to make sexier music when it's darker.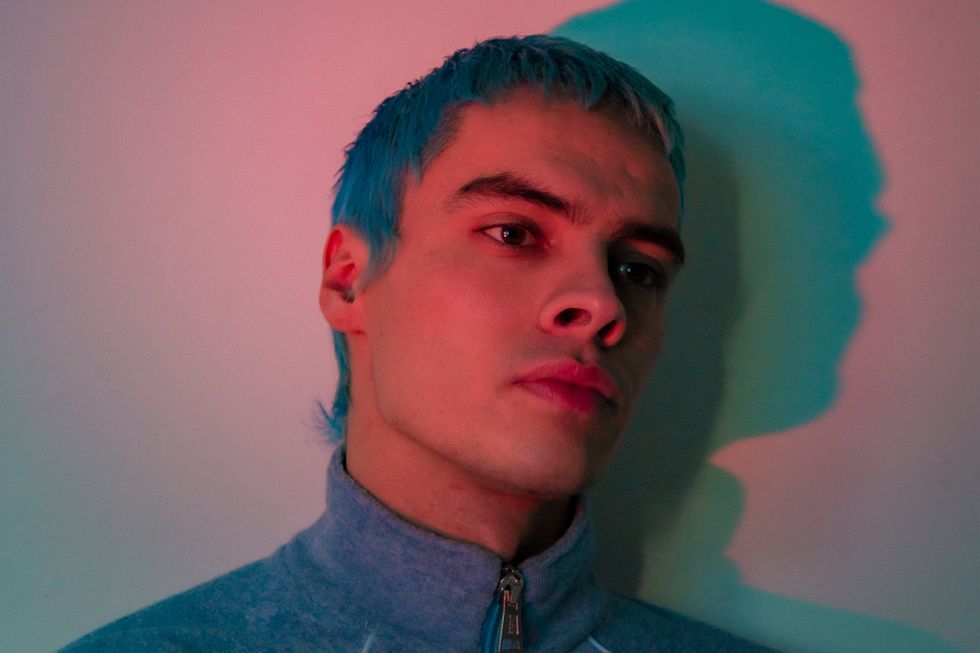 Along those lines, going back to the self*care EP, there's an interesting balance between the more singer-songwriter-y tracks like "kisses 2 my phone". It almost seems like a bridge between "U Suck" and older stuff like "Sportswear," more beat heavy.
That was actually the point of that EP, to bridge a gap. If I had gone straight from instrumental to a full album of songs, I don't think that would've made any sense. But self*care was a good way to bridge that. So that's exactly what the point was. Half beats, half songs, so that it makes sense now to have a full album of songs. So I'm glad that translated.
What do you hope people get out of the album, or at least learn?
I have no idea. I've always put expectations into a release and then even if it's been a good result, it's never the thing I expected. I taught myself to never expect any sort of thing because I'll never get it. It's been much healthier for me to just start working on the next thing, as soon as the first thing is done. So I probably will spend most of my time just not reading anything up about it or caring what anyone else gets out of it.
That's healthy. It's tough when it's right there, too. What are your plans beyond the album?
I want to keep producing for other people. I want to be both, I want to be the producer and the artist at the same time. I hope I can fit myself into that world. I don't know, we'll see. One might just be more successful than the other.
Sega Bodega will be performing live this Friday, Dec. 6 at St Pancras Old Church in London.