Since its launch in November of 2018, creative director Anthony Vaccarello has tapped several prominent artists, photographers, and filmmakers from all over the world for an ongoing series of "SELF" projects. The latest chapter, titled "A Night in Shanghai," sees the brand enlist noted creatives Wong Kar-wai and Wing Shya to curate and direct a new short film set in the bustling Chinese city.
"A Night in Shanghai," which features model Ju Xiaowen, is a video in story format that touches on the theme of introspection and the concepts of balance and contrasts. According to the brand, the idea behind the SELF projects is to represent the freedom of self-expression and convey all the different facets of Saint Laurent through the lens of various artists.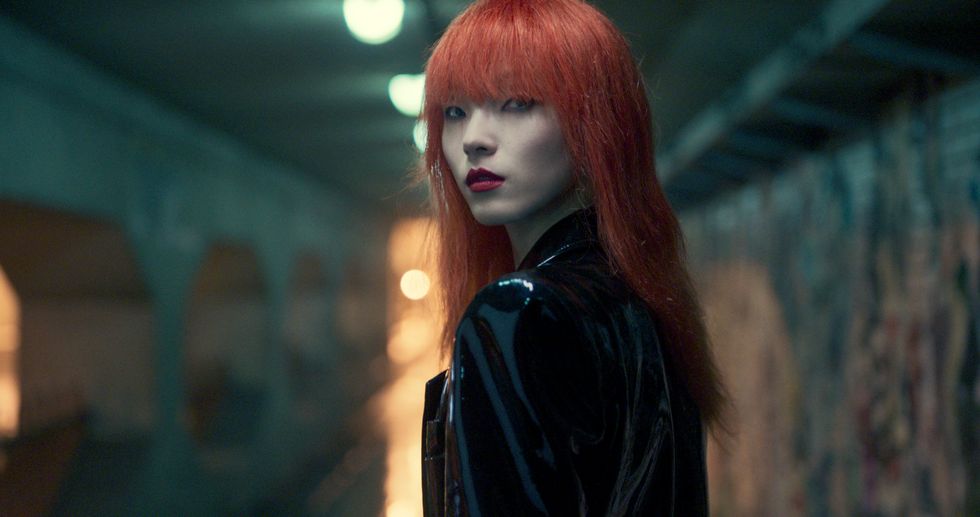 "Wong Kar Wai envisions individual feelings," Vaccarello said. "His art is like a vivid dream projected into real life, which emphasizes the contrast between the fragile aspect of humanity and reality. It was a very instinctive process based on mutual respect and admiration. In the movie you can find and feel the Saint Laurent fantasy taking shape as natural consequence."
This fifth chapter follows past SELF projects by different collaborators including Daido Moriyama, Vanessa Beecroft, Bret Easton Ellis and Gaspar Noé. It made its debut last week at an immersive screen-installation at the Yuz Museum in Shanghai's art district. See below to watch the complete short film.
Photos courtesy of Saint Laurent