When California native Remi Wolf turned seven, she discovered that all she wanted to do was sing. She had never fallen in love with anything as quickly as she had fallen in love with music. As her passion for singing grew, Wolf eventually began writing her own lyrics at 15.
Now 23, Wolf finally released her first single "Guy" at the beginning of this year and the overwhelming love it received from the indie music scene was enough for her to want to release her first EP. Wolf's music is upbeat and funky, but she describes it as a type of "magical surrealism," outlining the differences between love and lust.

After finishing her studies at the University of Southern California's music school, Wolf released her debut EP You're a Dog!.The EP's six songs chronicle the rocky relationships of her life until now.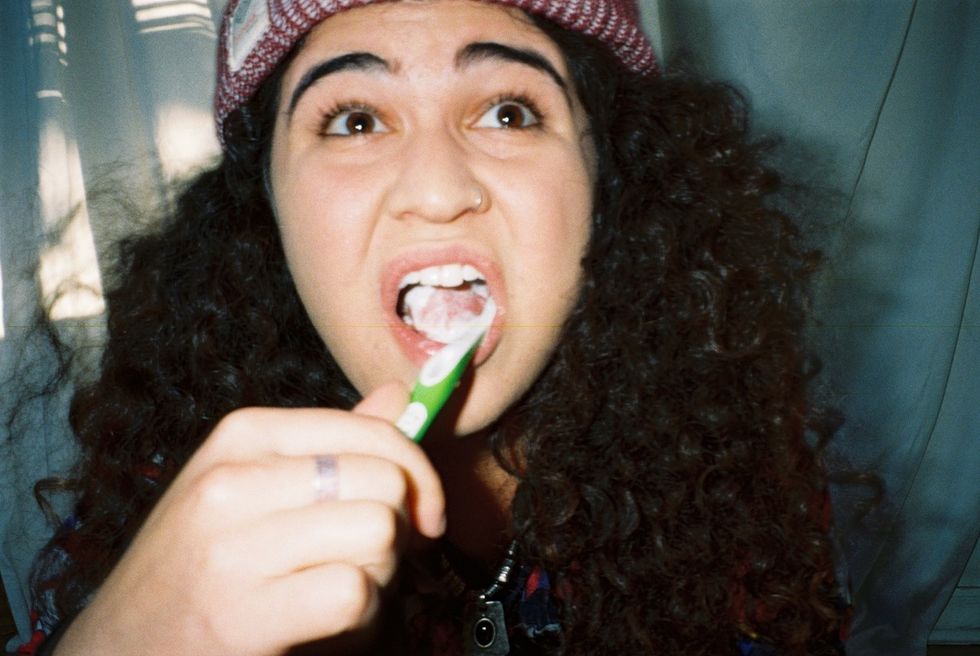 Photo courtesy of Remi Wolf
Opener "Sauce" is what Wolf describes as "romanticizing toxicity." This reggae-inspired song, which combines elements of pop and funk, speak to the messiness of requiring sex while remaining emotionally unavailable. With lyrics like "you make sure I'm level like a pile of laundry," Wolf sings about being hopelessly co-dependent.
For "Shawty," Wolf, a bisexual woman, set out to make a queer anthem about having fun with another woman in bed. This is a song that Wolf describes as an "honest song about being a queer artist and having duplicity in what it meant to write music about a casual, yet fun relationship with a woman."
After her EP's release, PAPER caught up with Wolf to talk about her unusual musical style, traveling, and her love for performing live. Stream You're a Dog!, below and follow Remi Wolf on Instagram (@remogwog).
"Rufufus," is a pretty unusual song. How did it come about?
I did not expect that song to pick up traction at all. I was lik, this is the weird one. I don't know if anyone's going to get it. It's really kind of out there sonically and lyrically. I was pretty shocked when it started taking off. Spotify really liked it, and people have told me they really like that song. I think it's a good song for being really high or drunk late at night, or coming down for being high or drunk. It goes super hard at live shows, everybody starts dancing. Even though it seems kind of all over the place, when you really listen to it, it starts making sense of how you feel when you really love someone, or you really like someone.
You just released your EP, but have you been able to open shows outside of California or are you mostly local?
I went on tour earlier this year in April with Still Woozy. We just did a bunch of California shows which was super awesome and I'm about to go on tour with him again and we're doing like, San Diego, Los Angeles and then we're going to Arizona to Texas, which is the first time I will ever have been to Texas. And I have been through Arizona, but I've never played in Arizona.
Where would you love to move to if you were able to leave California?
I definitely want to live in New York at least for a second. I just love the energy there. It's so high energy, which is how I operate. I was thinking about moving to Spain, but I feel like that's pretty wealthy and mad extreme of me, so I can't do that one yet, but I speak Spanish and I like would love to move there someday.
Would you ever consider making music in Spanish?
Yeah, actually, I've been really wanting to. I've been singing in Spanish since I was little.
What's next for you?
I may or may not have a single coming out soon, which is I know pretty close to the EP release date, but you know, why not? I've been working on a lot of stuff and I have a lot of songs finished that I'm wanting to release soon. I would love to put out an album within at least a year and a half, that'd be awesome.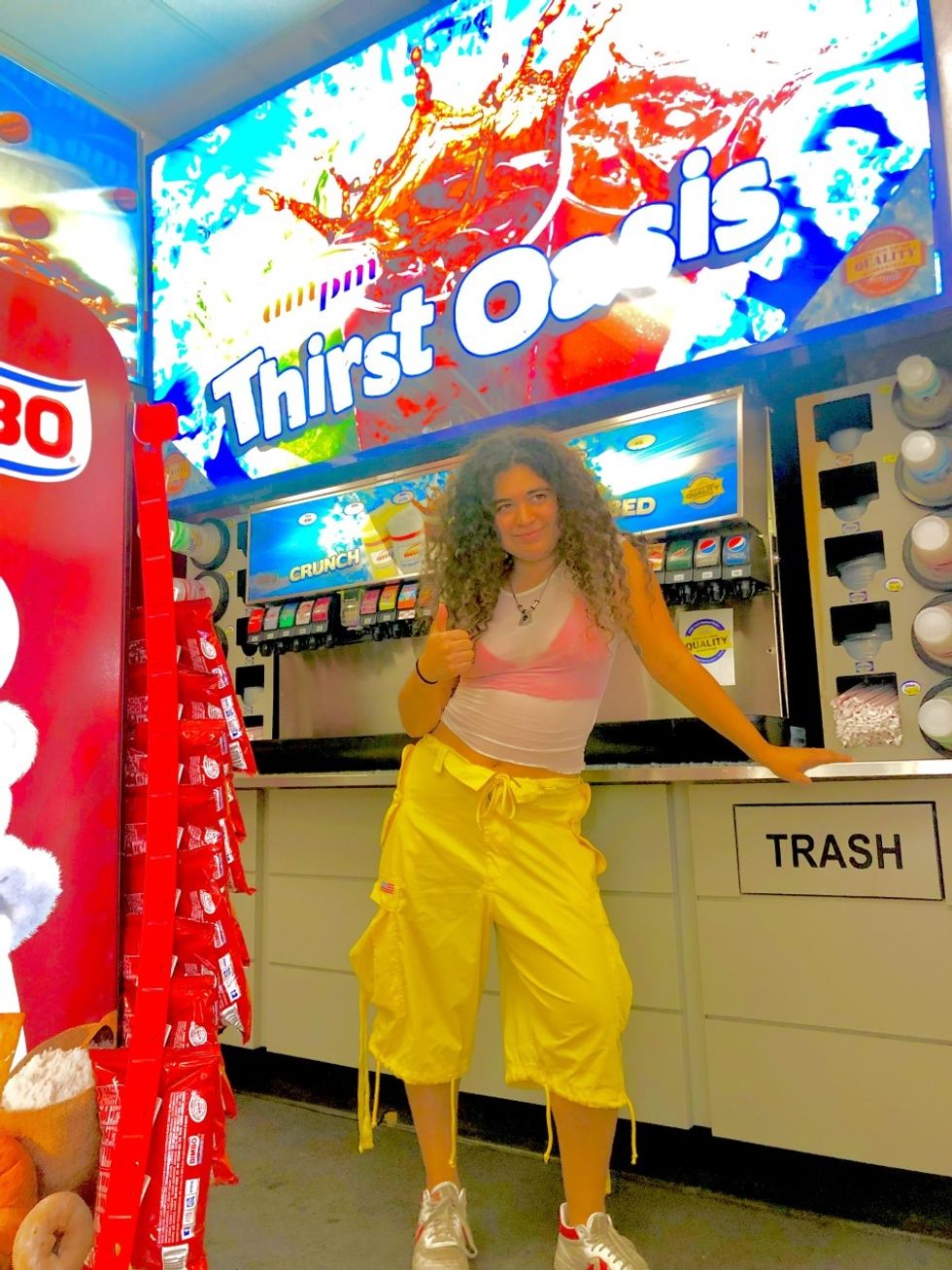 Photography: Mary Weitz
Photography: Alice Longyu Gao