This year, Rachel Weisz starred in two excellent lesbian films: forbidden Orthodox Jewish romance drama Disobedience, and Yorgos Lanthimos' genius Regency-era dark comedy The Favourite. She has become a queer sexual icon — and we, like most people, are so very here for it. Everybody keeps tweeting that they want her to run them over with a car, or spit in their mouths (a nod to an already legendary Disobedience scene). And at last night's Oscars ceremony, where Weisz was nominated for Best Supporting actress for her work in The Favorite, she really leaned into the whole thing, showing up in latex.
Weisz's two-piece gown, a killer, chic standout in a sea of pink fluffiness, was created by Clare Waight Keller for Givenchy. Keller also dressed Chadwick Boseman in a sequined mullet-hemmed jacket and an ascot, making him a menswear standout. And obviously he looked very, very good ("Wakanda plans you have later?"). But Weisz in latex played out a certain narrative beloved by all Favourite fans, especially the ones who are pleased at the idea of her shooting them with one of Lady Marlborough's pistols.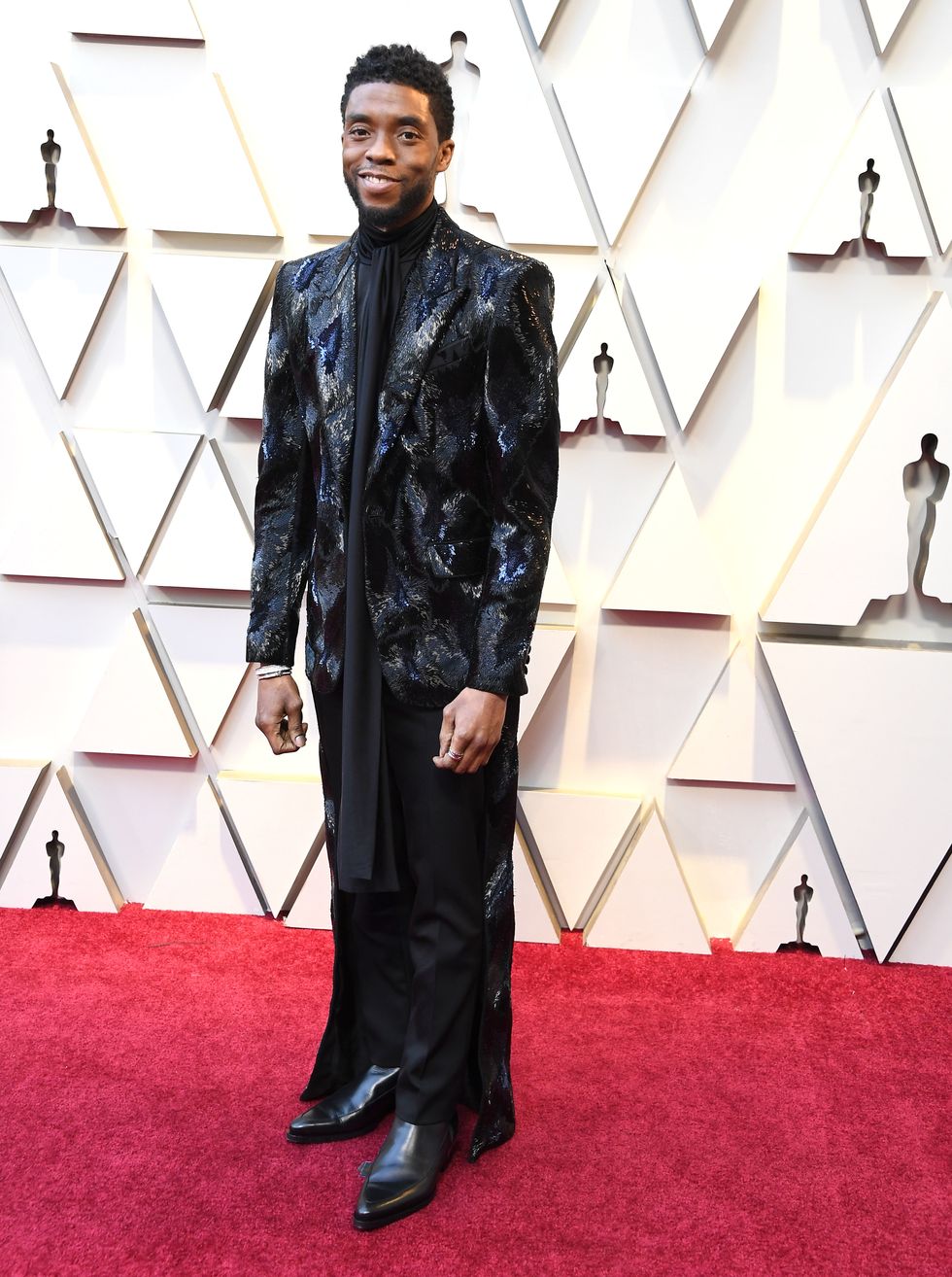 91st Annual Academy Awards - Arrivals
"I would like her to run me over with a Ferrari, so I could be destroyed by all that is sleek and beautiful," journalist Talia Lavin told The Cut. "The impulse to worship can also be an impulse towards self abnegation."
Keller, who will serve on this year's jury for the LVMH prize, may still be best known for creating Meghan Markle's much (deservedly) ballyhooed wedding dress. But after last night's vaguely BDSM-y extravaganza, hopefully she'll become the go-to domme couturier. We know the Weisz fans are certainly grateful.