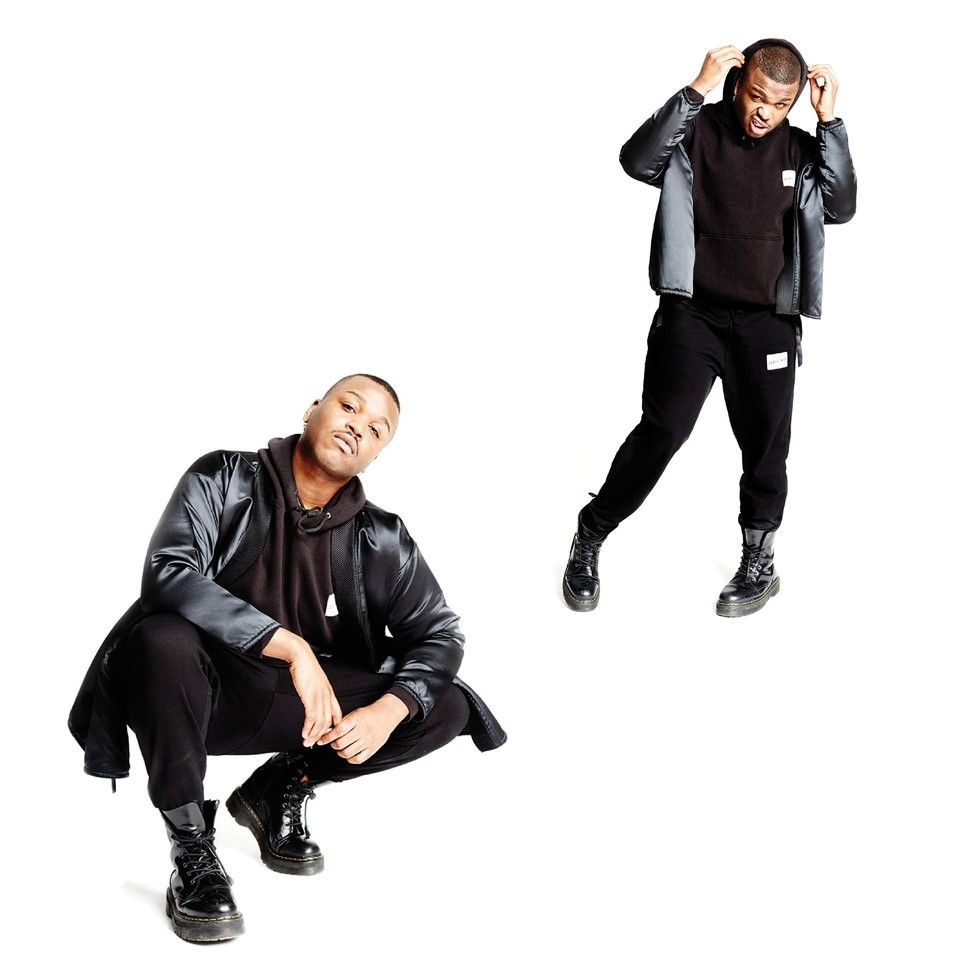 Photography by Sam Evans-Butler @samevansbutler
Cakes da Killa (@cakesdakilla)

Crews -- or "houses" -- have played a major role in the underground vogue ballroom scene since the dance form (and its related competitions) began in Harlem in the early 1970s (though a proto-version of ballroom culture began as early as the 1920s). Variously compared to street gangs, dance groups or even families, and often named after fashion houses (e.g. House of Mizrahi, House of Miyake-Mugler), crews are simply a like-minded collective of individuals who compete for admiration on the dance floor in categories like "Runway," "Performance," "Bizarre" or "Realness." Over the years, crews and ballroom culture have been in the spotlight thanks to Jennie Livingston's critically acclaimed 1990 documentary, Paris is Burning; Madonna's "Vogue"; and, more recently, performances by artists like Beyoncé and FKA twigs, who incorporate vogue moves to add some flair to their routines. But the real movers and shakers in the scene are still the members of the tight-knit houses, including the one that I'm proud to be a part of, Qween Beat.

Qween Beat was formed in 2005 by DJ and producer MikeQ, who was tired of seeing so much raw, underground talent inspire mainstream culture while at the same time remain overlooked by it. Deciding to pull the true innovators of the ballroom scene out of the shadows and give them a platform, he brought together DJs, vocalists, dancers and producers to create a record label with the spirit of a ballroom house. Today MikeQ not only hopes to use Qween Beat to raise the profiles of the artists in the crew, but he also sees himself as a protector of the music that helped catapult his career. As ballroom becomes more popular and gets appropriated by the mainstream, he worries that it runs the risk of becoming passé. "I see how all these other genres come out and get popular and all blown up," MikeQ says. "Then everyone starts doing it and next thing you know Beatport is selling sample packs and two years later it's gone. Nobody cares about it anymore."
My own personal style as rapper Cakes da Killa has been heavily influenced by ballroom culture. My flow and onstage persona is a direct representation of the African-American gay experience, and the scene helped incubate my confidence. Stumbling onto vogue tracks when I was in high school had a huge impact on me, and MCs like Kevin Jz Prodigy and QB member Gregg Evisu taught me how to be both flirty and severe on instrumentals. And it was MikeQ who helped me learn the importance of quality over quantity. Ahead of the release of our debut compilation, Queendom, which features original music, meet a few of the members of the crew.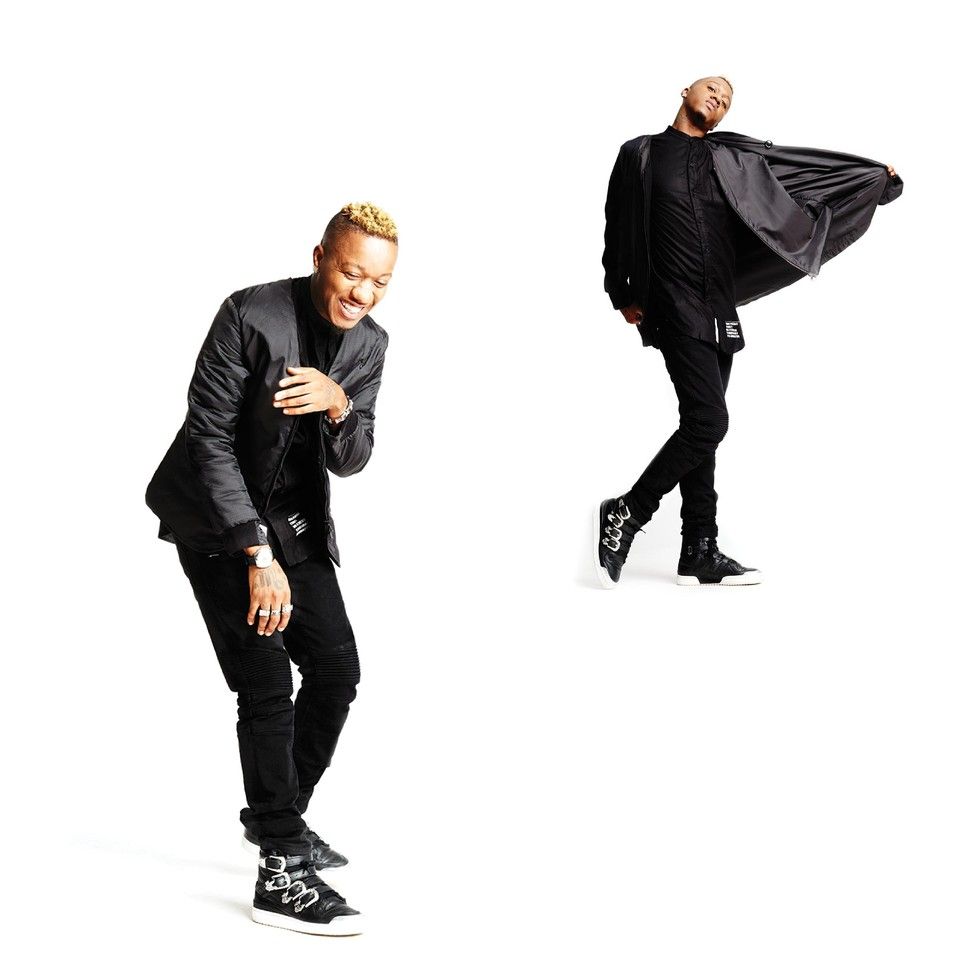 Photography by Sam Evans-Butler @samevansbutler
DJ Mike Q (@mikeq)

DJ/producer MikeQ is a ballroom staple whose tunes have become the pulse for many underground parties, from GHE20G0TH1K to the legendary Vogue Knights at Escuelita Night Club, where dancers flock to perfect their craft ahead of bigger ballroom contests. A Fade to Mind affiliate and the founder of Qween Beat, Mike has been DJing for over 10 years.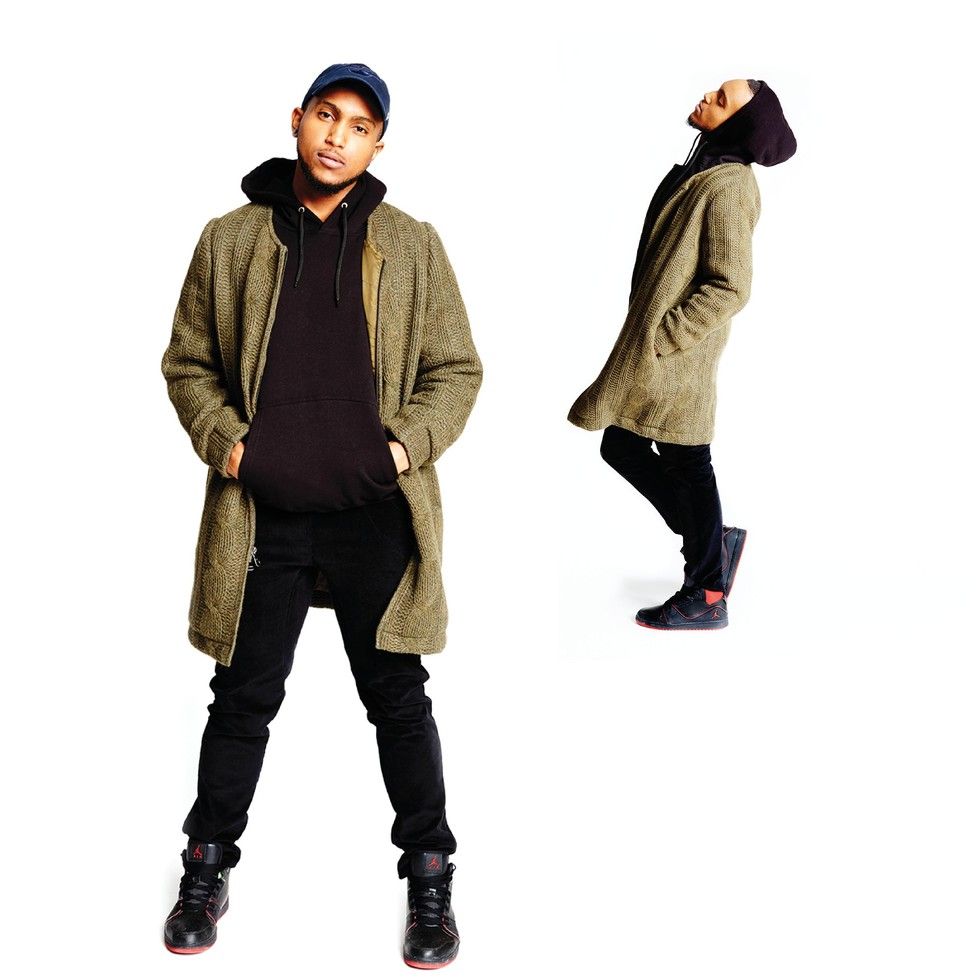 Photography by Sam Eans-Butler @samevansbutler
LSDXOXO (@lsdxoxo)

Twenty-four-year-old producer and DJ LSDXOXO began his relationship with QB after collaborating with group members on his own releases before he was asked to join the crew. A Philly native, he gets music inspiration from old horror movies, video games, classic film composers and acts from the city's diverse musical landscape like DWizz and Ms. Jade.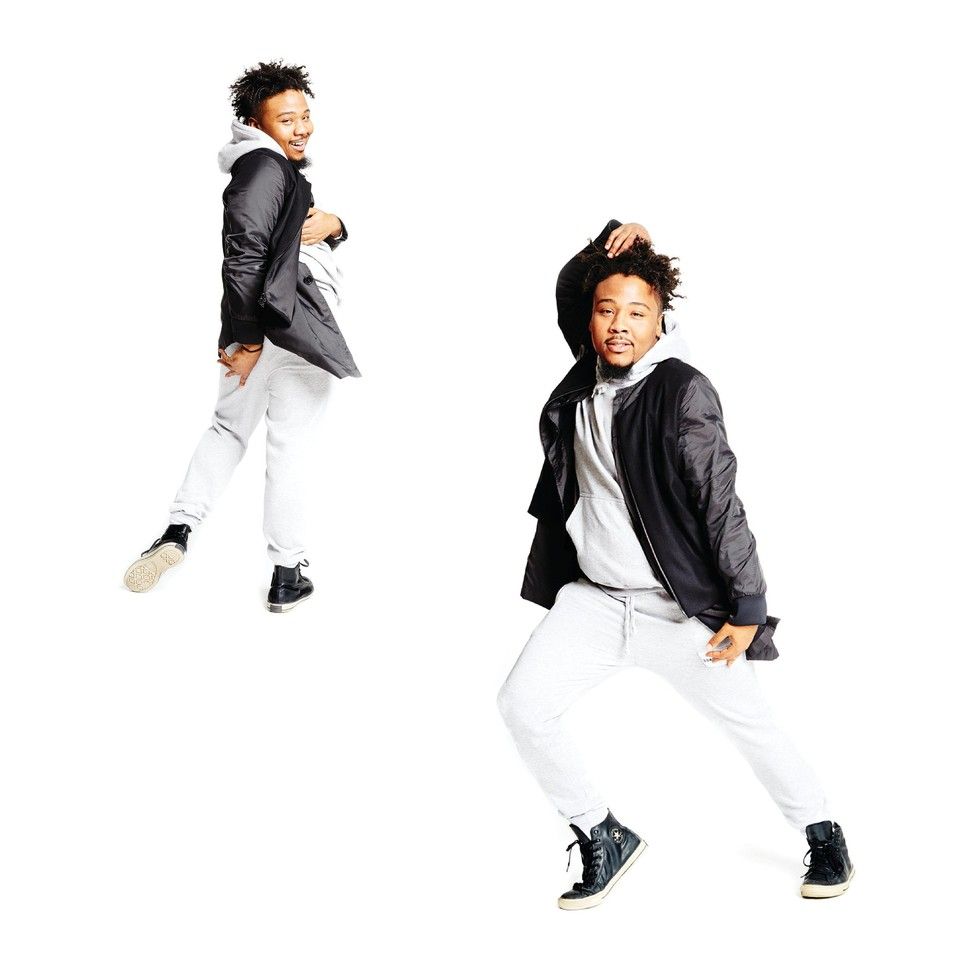 Photography by Sam Evans-Butler @samevansbutler
Byrell the Great (@byrellthegreat)

A 25-year-old Harlem native, Byrell combines his love of hip-hop with ballroom vibes. As a DJ, he's an integral part of the kiki ballroom scene, a subset of the scene for younger participants, making production mixes for various categories like "Runway" and "Butch Queen Vogue Fem." He's since expanded to producing original beats and remixes.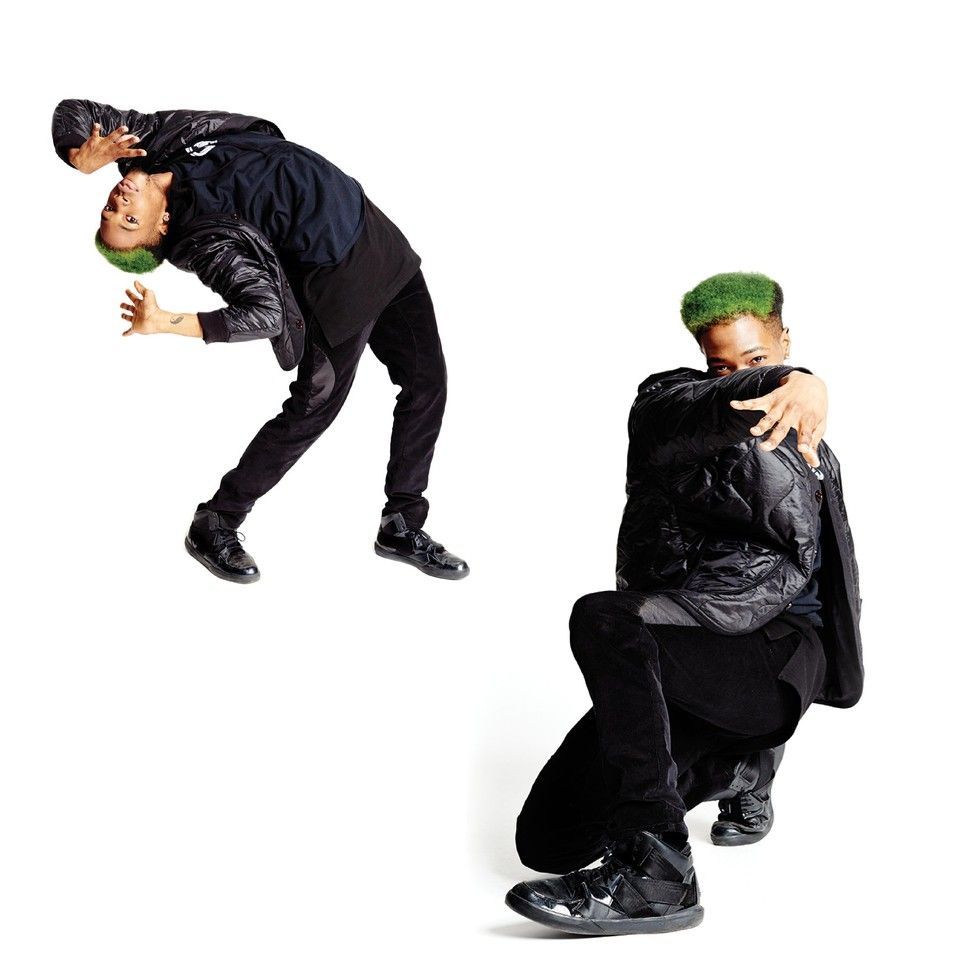 Photography by Sam Evans-Butler @samevansbutler
Quest?ionmarc (@mmvision333)

The newcomer from Long Island is quickly making a name for himself. Along with working behind the DJ booth, quest?onmarc is no stranger to the physical elements of vogue, showcasing the duckwalk, catwalk, spin, hands and dip on dance floors around the city. Growing up, he drifted away from the screamo and hardcore scene that his peers flocked to and got lost in the city's underground raves and their music, dance moves and fashion. Eventually he stumbled onto vogue clips online and he's been hooked ever since.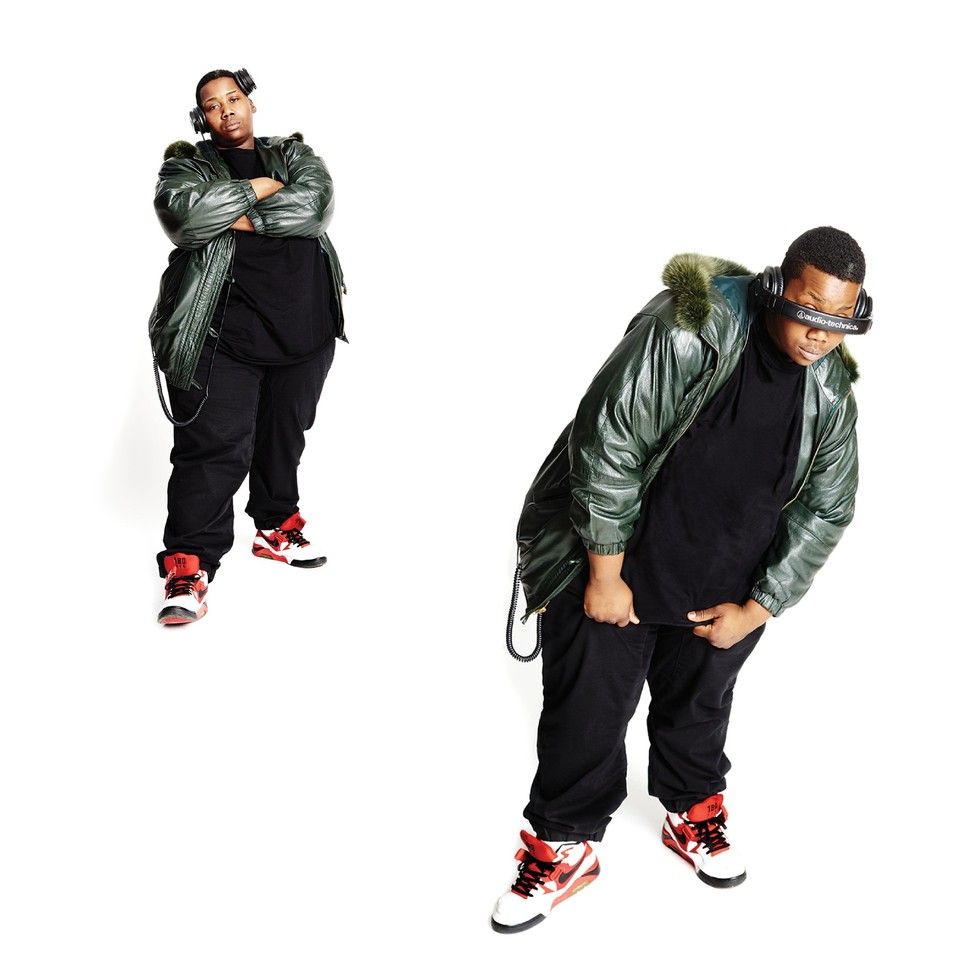 Photography by Sam Evans-Butler @samevansbutler
Ash B (@ashb4sure)

A 26-year-old lyricist and songwriter hailing from Newark, NJ, Ash B's sound is a mash-up of early '90s rap and R&B with a dash of the heavy ballroom attitude commonly seen in the flicking wrists and dramatic dips of "butch queens" in the scene. Growing up in a city surrounded by crime and violence, Ash says her environment helped fuel her writing process; she used music as a form of escape and a way to try out different alter egos and ways of expression. You can hear her witty wordplay and catchy hooks on her debut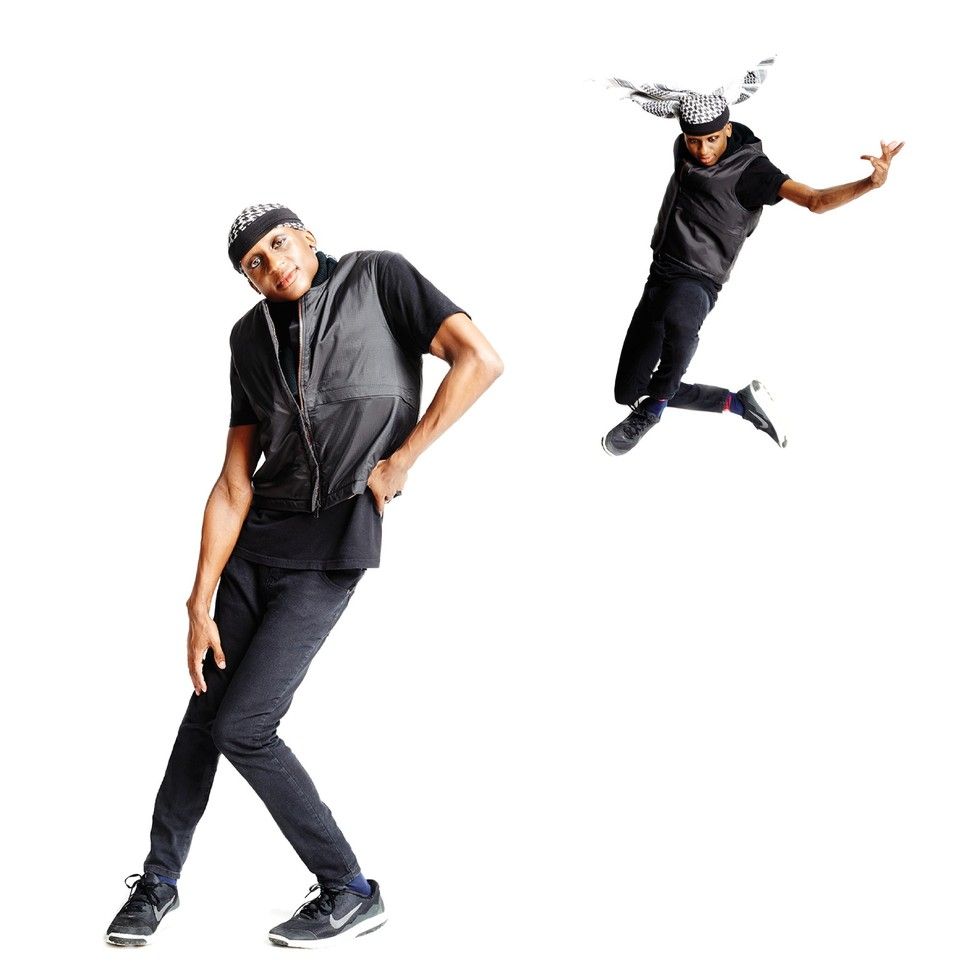 Photography by Sam Evans-Butler @samevansbutler
Skyshaker (@skyshakerlife)

One of the many aliases of 26-year-old producer, songwriter and dancer Nick Pitts, Skyshaker is an affiliate of the Legendary House of LaBeija. He knew QB was the right place for him to develop as a producer after he wandered into a MikeQ set one night.
Groomer: Sophia Flores @sophiafloresmakeup at Bryan Bantry Agency (@bryanbantryinc)
Clothing throughout: Newthings (@newthings.creative)