As far as LGBTQ travel destinations go, Provincetown, or P-town for short, is perhaps the most charming and historic of the bunch. After all, it's known for being "the oldest gay resort town" in America, set on the site of the Mayflower's landing on scenic Cape Cod.
The seaside town is known for being less boisterous than other big LGBTQ enclaves, like Fire Island, but that makes it more approachable for new queers looking for a more chill destination. And if you're looking for a party, P-town still attracts tens of thousands of visitors annually for lively celebrations like Pride in June, Bear Week in July, Carnival in August and the Washashore Music Festival in October.
While these major events make for great reasons to visit Provincetown, it really makes for a worthwhile trip at any point in the year. To stay, options range from boutique hotels, like the hilltop Seaglass Inn & Spa, to lively resorts, like Boatslip and Crown & Anchor, and cute Airbnbs and homeshares. Note that during the peak season, the year-round population of 3,000 can swell up to 90,000 — so you'll definitely want to have your lodging figured out before you arrive.
With Provincetown being established in 1727, there's plenty of American history to be found, including at the Provincetown Museum. For arts lovers, there's the Provincetown Art Association and Museum plus independent galleries, including Bowersock and Berta Walker. That's not to mention dozens of charming restaurants — many concentrated on the walkable Commercial Street — as well as the pristine swimming beaches and guided whale-watching tours.
From the town's most popular afternoon tea to its best night club, we've put together a guide on where to eat, stay and play when you're there.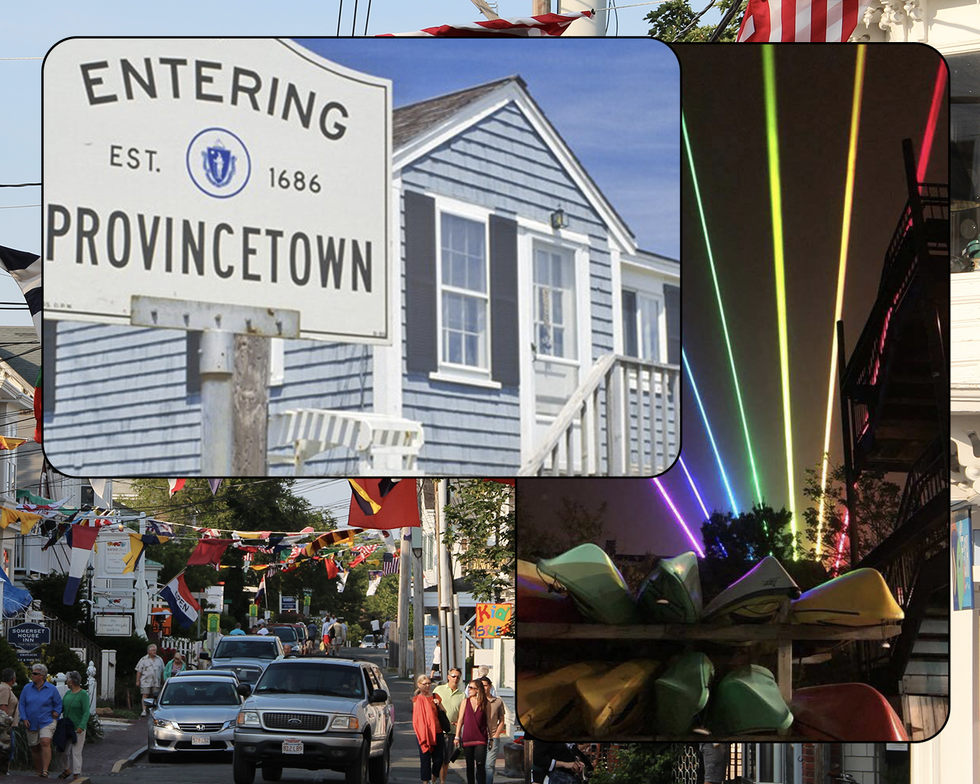 Where to Stay and Play
Popular amongst couples and families, the Seaglass is a chic, family-owned hilltop hotel with 57 rooms. Four acres of lush landscaping offers a secluded escape from the bustle of the town, while the private courtyard with a heated outdoor swimming pool (plus a full spa) helps guests unwind. Though it's not on the beach, it's pretty close to the town center and still offers some nice ocean views ideal for sunset.
Equal parts lodging, dining, and partying, Crown & Anchor is one of the hearts of downtown Provincetown, boasting the mantra "only at the Crown." The complex includes the hotel, the year-round restaurant, a piano bar and Provincetown's largest club, Paramount — which is known for hosting live entertainment that ranges from burlesque to drag shows.
Housed in a structure built in 1805 on the Provincetown Harbor, this hotel and restaurant has been welcoming guests since 1915. As a hotel, it's a cozy, family-friendly stay. And though it's located on the very beginning of Commercial Street, the one-site restaurant is well worth the trip for its seafood, including lobster sliders, bacon-wrapped oysters and local scallops with orzo pasta.
Located in the West End, this Provincetown Harbor resort and beach club is known first and foremost as the home of Provincetown's legendary Tea Dance, an afternoon dance party. It's widely known that a typical good day in Provincetown starts with drinks at Boatslip in the afternoon, followed by going out for dinner or rallying for a house party. For accommodations, the hotel features waterfront rooms with private baths and balconies.
A-House
Provincetown's only year-round nightclub (that isn't also a hotel or restaurant), A-House also happens to hold the title of "oldest gay bar in America." The venue typically hosts events seven nights a week, with events ranging from themed bingo nights to pajama parties and DJ sets.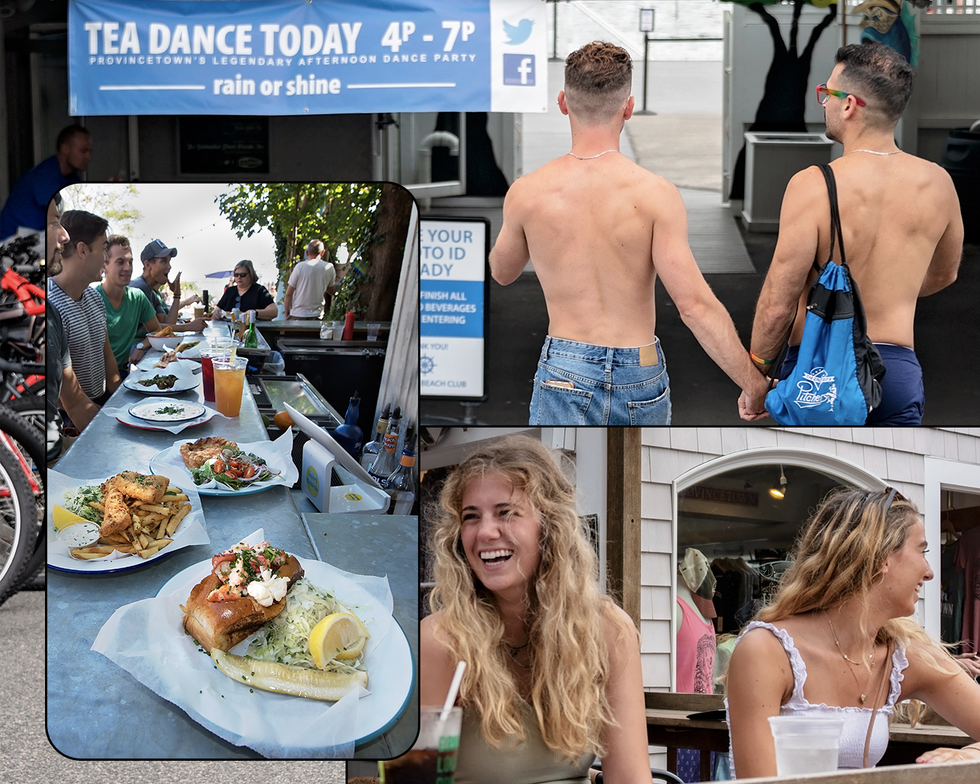 Where to Eat and Drink
Another Provincetown institution likewise located in a historic building, this Cape Cod canteen offers hand-shucked local lobster rolls, inventive sandwiches, housemade pastries and a standout banana cream pie. With ample beachfront seating and an outdoor bar serving local beers, wines and cocktails, the restaurant is dog-friendly, with no reservations needed.
Head to Sal's for seasonal Italian plates complemented by a stunning view of sky and ocean. First opened in the 1960s, the restaurant offers an assortment of appetizers, like chowder and mussels, as well as pastas and local seafood. Be sure to make a reservation by calling the restaurant a couple days in advance, and don't forget it's cash-only.
Pizza is good any time of day, but especially at 1 AM, which is when the nightlife in P-town shuts down. Thankfully, this thin-crust pizzeria stays open until 2 AM, turning out regular cheese slices as well as their house special pie with toppings like mushrooms, pepperoni, green peppers and anchovies. Established in 1971, the restaurant is cash-only.
A Provincetown mainstay since 1979, this seasonal restaurant on Commercial Street opens in April for several months until October. Come for the lobster but stay for Bloody Marys and an award-winning clam chowder served in a bread bowl.
This all-day deli store and bakery offers over a dozen different sandwiches and burgers, plus excellent chicken and tuna salads. If you're in a rush, there is also a selection of prepared foods from the deli case, including grilled steak, fresh salmon cakes and various veggies.
John's FootlongThis seasonal hot dog shop on Commercial Street typically opens for the season in April and closes in October. The menu ranges from an array of hot dogs, burgers, sandwiches, fried chicken and seafood rolls, including a beloved clam roll.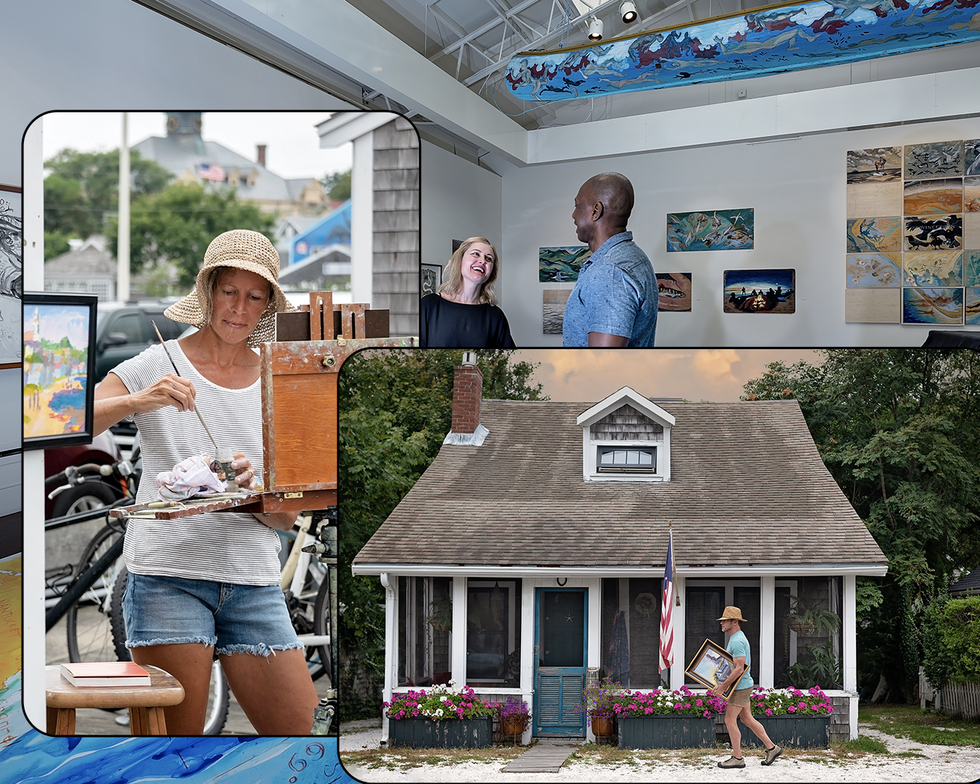 Where to Chill
Opened in 2014 by Mike Senger and Steve Bowerosck, this independent showroom is located in Provincetown's historic gallery district. According to the Bowersock website, they focus on "contemporary, modern, abstract, surrealistic, tonalist and classical genres" across portraits and sculpture.
Located in the East End, this indie bookstore curates books, vinyl albums, magazines and more. Frequent events include book signings, chef pop-ups and play readings.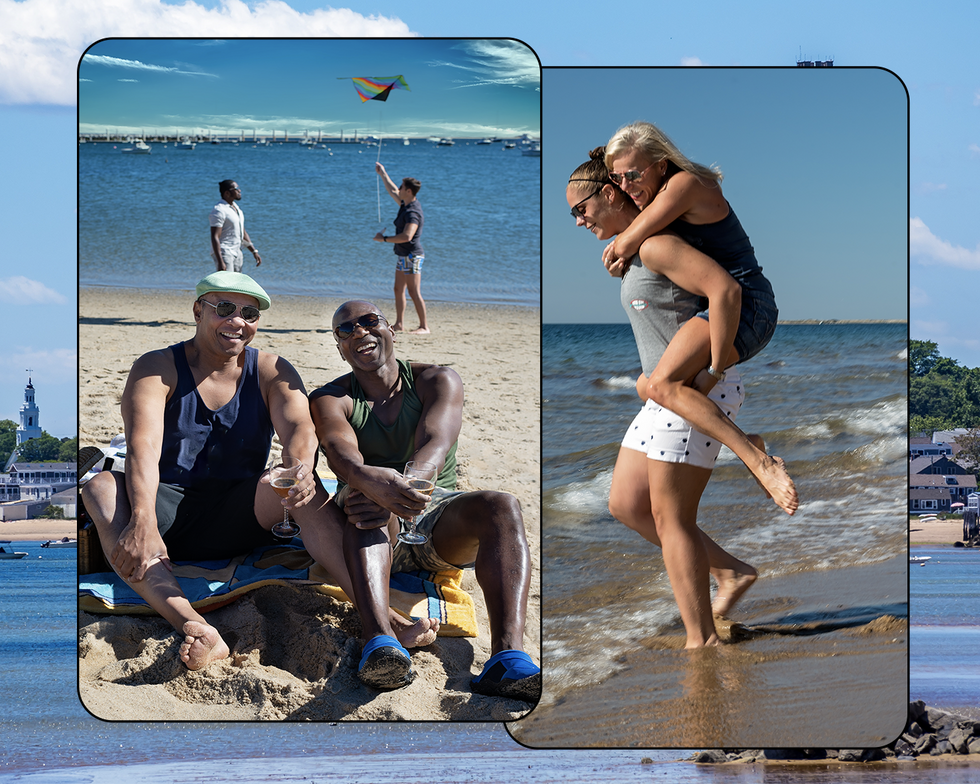 Where to Swim
Herring Cove Beach
The best-known of P-town beaches, and one of the most popular in Cape Cod in general for its gentle waves, Herring Cove is located within the Province Lands portion of the Cape Cod National Seashore, which is a wonderful, well-kept U.S. National Park. Facilities include toilets, showers, a decent amount of parking, a food concession stand from June through Labor Day, and free music on Wednesday nights.
Boy Beach
A rite of passage for visiting gays, Boy Beach, Provincetown's unofficial gay nude beach, is located near Herring Cove, and is accessible via a quick hike through the marshes.
Race Point Beach
Located at the tip of Cape Cod off of Route 6, Race Point Beach is an expansive sand beach that faces the Atlantic Ocean, offering occasional sightings of seals and other wildlife.
This article is a sponsored collaboration between Provincetown and PAPER.
From Your Site Articles
Related Articles Around the Web