Badlands Unlimited, the publishing company founded by artist Paul Chan, is taking on Trump and gun violence with the release of a new line of its "New Proverbs" protest posters. The posters, which Badlands first printed for the historic Women's March last year, are inspired by the infamous Westboro Baptist Church, known for protesting the LGBTQ, Muslim, and Jewish communities (and a host of other people) at U.S. military funerals. (Badlands calls them "arguably one of the pioneering Christian hate speech groups in America.")
The "New Proverbs" posters are being printed for today's National School Walkout and the March for Our Lives on March 24, and will be provided to students at Saint Ann's School in Brooklyn, the High School for American Studies with the Bronx High School of Science, Beacon High School in Manhattan, and the Fieldston School in the Bronx.
"We're walking out to voice solidarity with high schoolers trying to make a difference, change this country, and stop it sinking into more of a shithole," Henry Davis, a Saint Ann's student involved in the protest, said in a statement. "The Badlands signs provide exactly the statement we need."
The signs are also for sale in packs on Badlands' website.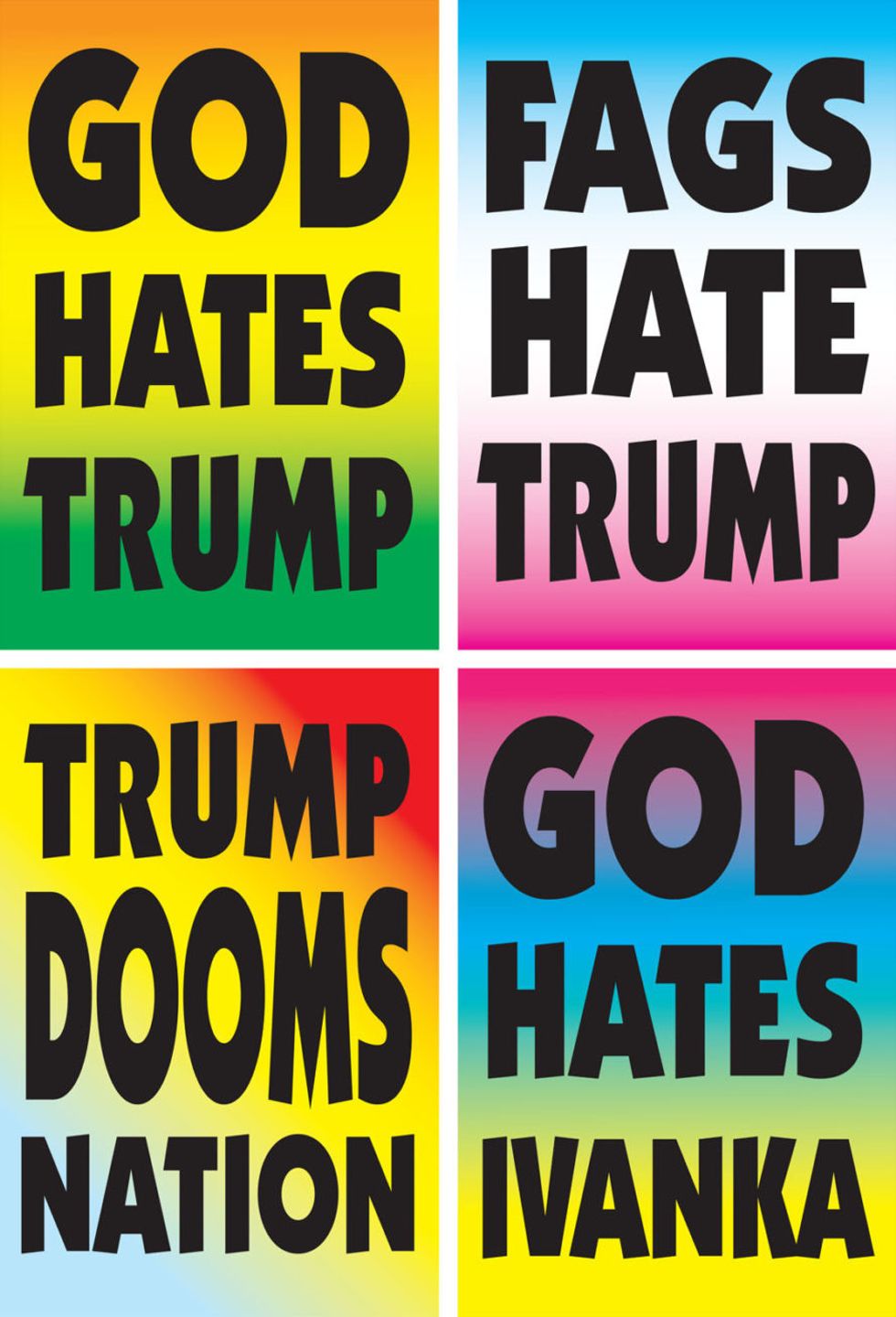 Images via Badlands Unlimited