It truly feels like Olive Gray is fated for a life in the limelight. The London-bred creative is a daughter of celebrity — her parents are Carrie and David Grant, former judges on British singing competition shows Fame Academy and Pop Idol, and celebrated singers in their own right. But Gray's career has always been propelled by her own artistic ambition — even at 10 years old, when she auditioned for a popular kids show and snagged the part, despite her family's hopes that she'd wait until she was older to try out the industry.
Today, at 23, she's a graduate from London's renowned Guildhall School of Music and Drama and boasts a stacked resume, from a 2007 guest stint on the long-running series EastEnders, an appearance in the Amazon Studios co-produced Fleabag, to a role in Home From Home, a comedic sitcom picked up by BBC One that premieres in April. Later this year, she's opposite Elle Fanning in Teen Spirit, from Handmaid's Tale actor Max Minghella (son of late Academy Award-winning director Anthony Minghella).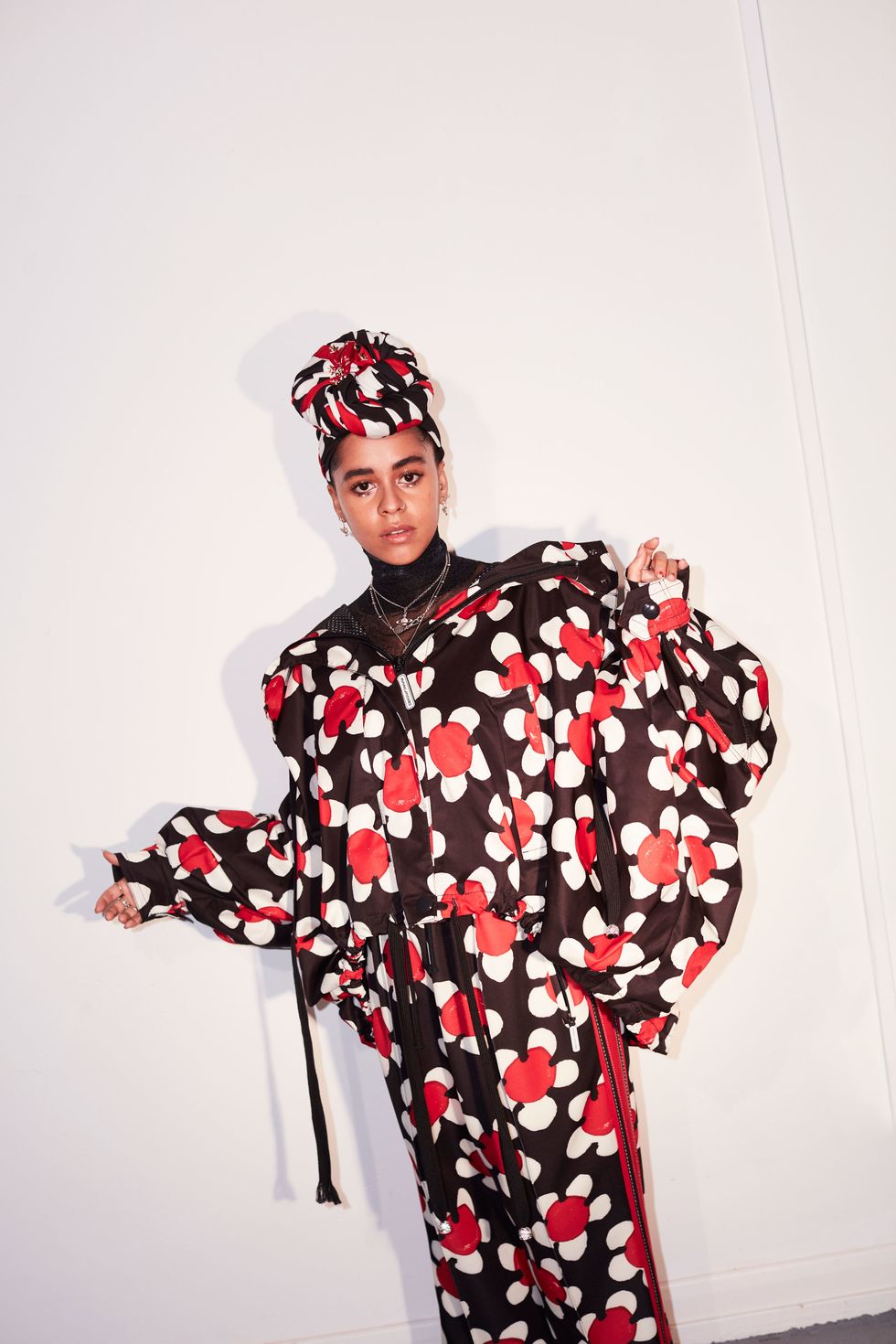 Full Look: Marc Jacobs
The latter marks her first feature film; production went swimmingly, to say the least. Gray says the entire team, from crew to makeup to actors, was generally young, and she had a blast working on "creating something really cool together." And in playing a character — the best friend of Fanning's — she got to sport looks she'd actually wear herself.

"In makeup, they were doing the dots under my eyes, and I'm like, that's literally how I do my makeup every day! Amazing," Gray says.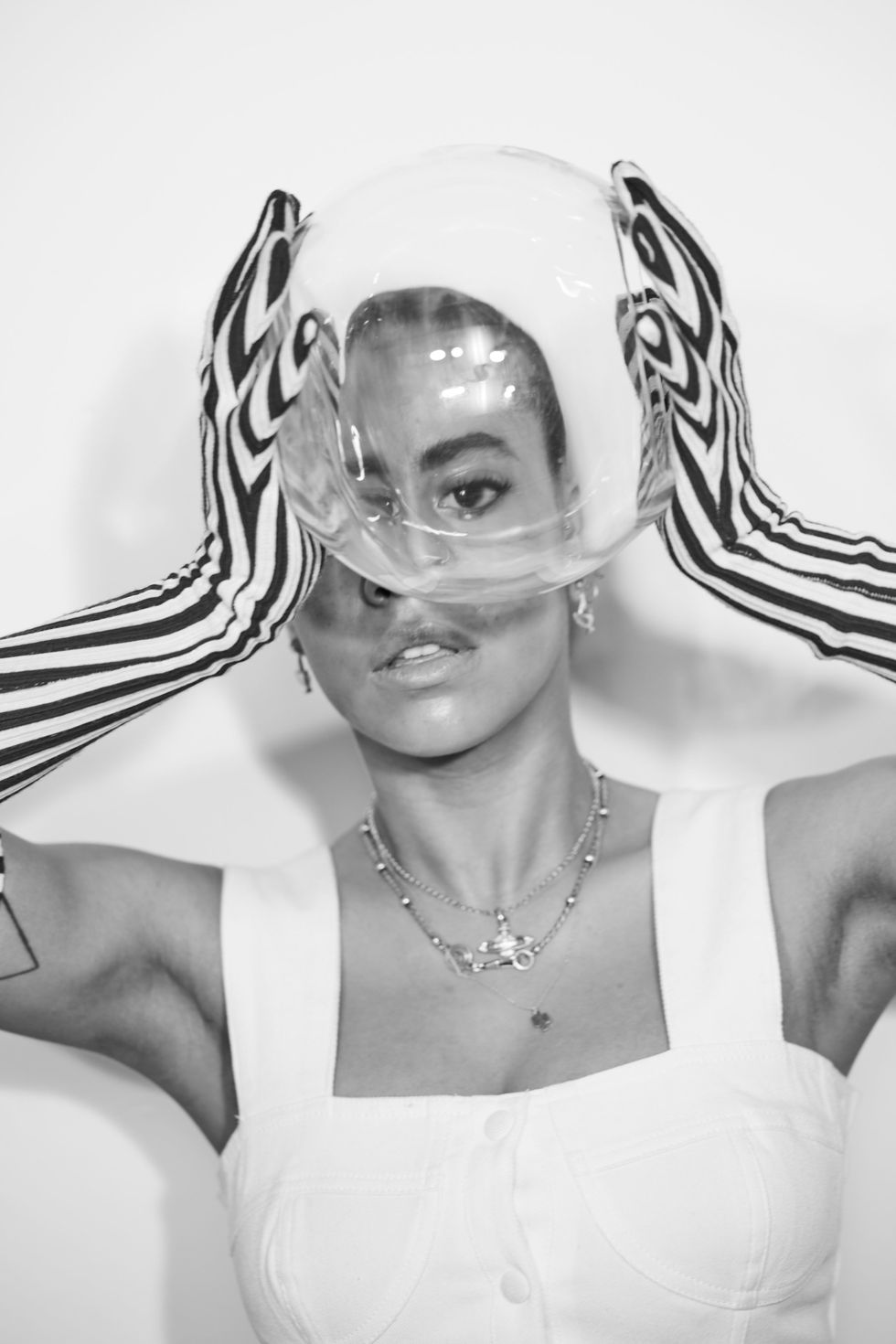 Gloves: Richard Malone, Top: Nanushka

But the recurring kismet doesn't end there: Gray is also a musician whose performance career began when she was plucked from the street, by sheer chance, to sing in a jazz club. After having spent time as a session singer (for the likes of Geri Halliwell, aka Ginger Spice, no less), she was reluctant to strike out on her own. Gray worried she wouldn't be good enough by her own standards, she says — until a random yet pivotal night just a year or two ago.

Related | Hayley Law Is Hollywood's Unlikely Action Hero
"I was walking down the street, and some guy standing outside a jazz club, in a joke, he said, 'Oh, you're singing next aren't you?' And my best friend said, 'She's a really good singer,' and I was kind of mortified, like, no, why did you just do that to me?" she laughs. "And the guy was like 'Okay, this is jazz. This is how jazz works. You have to come now; just come inside and sing."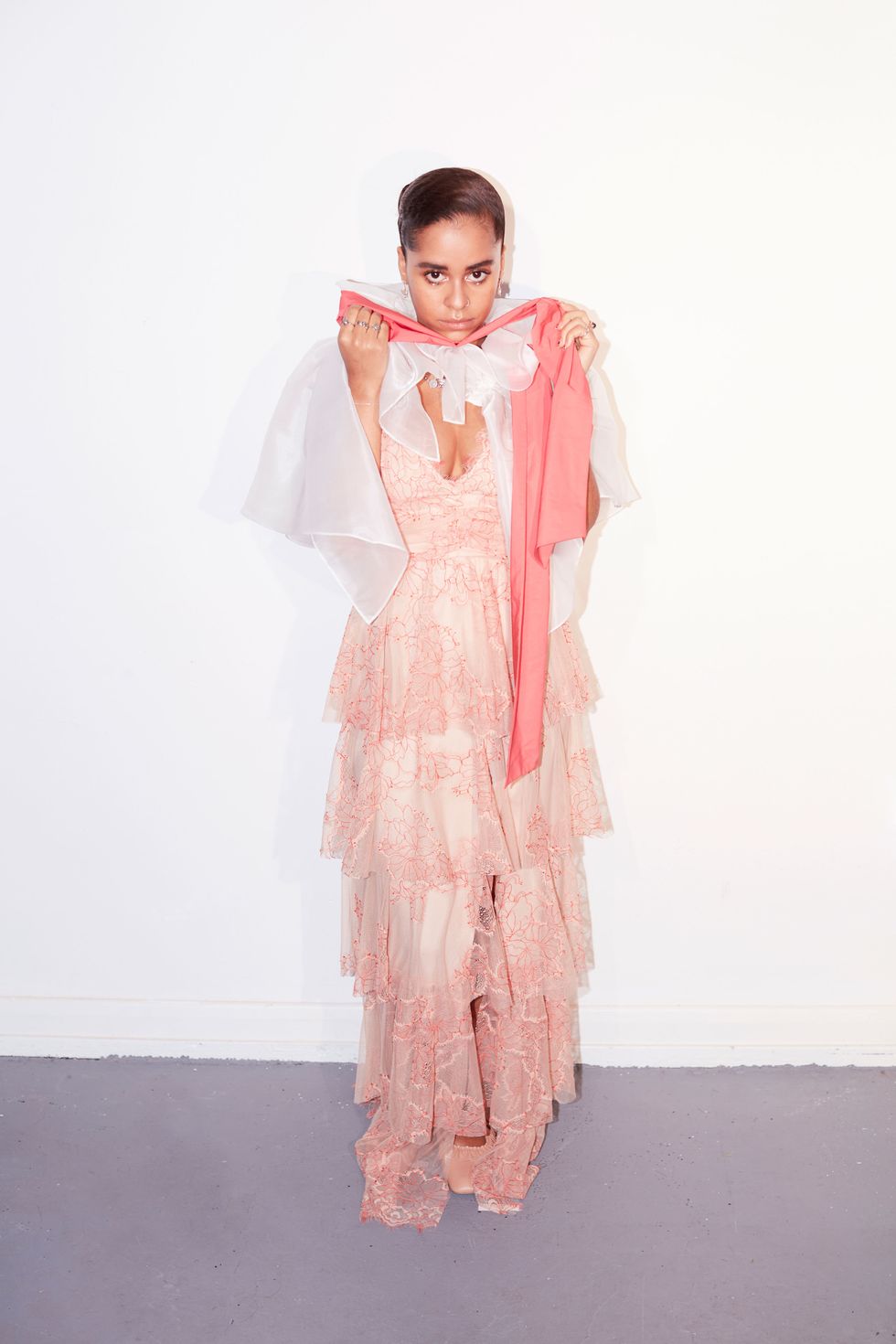 Cape: Moschino, Dress: Alice McCall

Inspired by her childhood love for Billie Holiday, Gray opted for "Summertime." Now, every time she's in any remotely open mic style setting, Gray takes the stage.

"I just started going to jazz events, and the weirdest thing happened: every time I've gone to a jazz event, whenever they have a section where other people sing, if I have to put my name down, if I have to pull out of a hat, every single time so far, my name's been pulled out," she says. "And I don't know what it is about me, if there is something weird voodoo going on, but for some reason, that's been the case."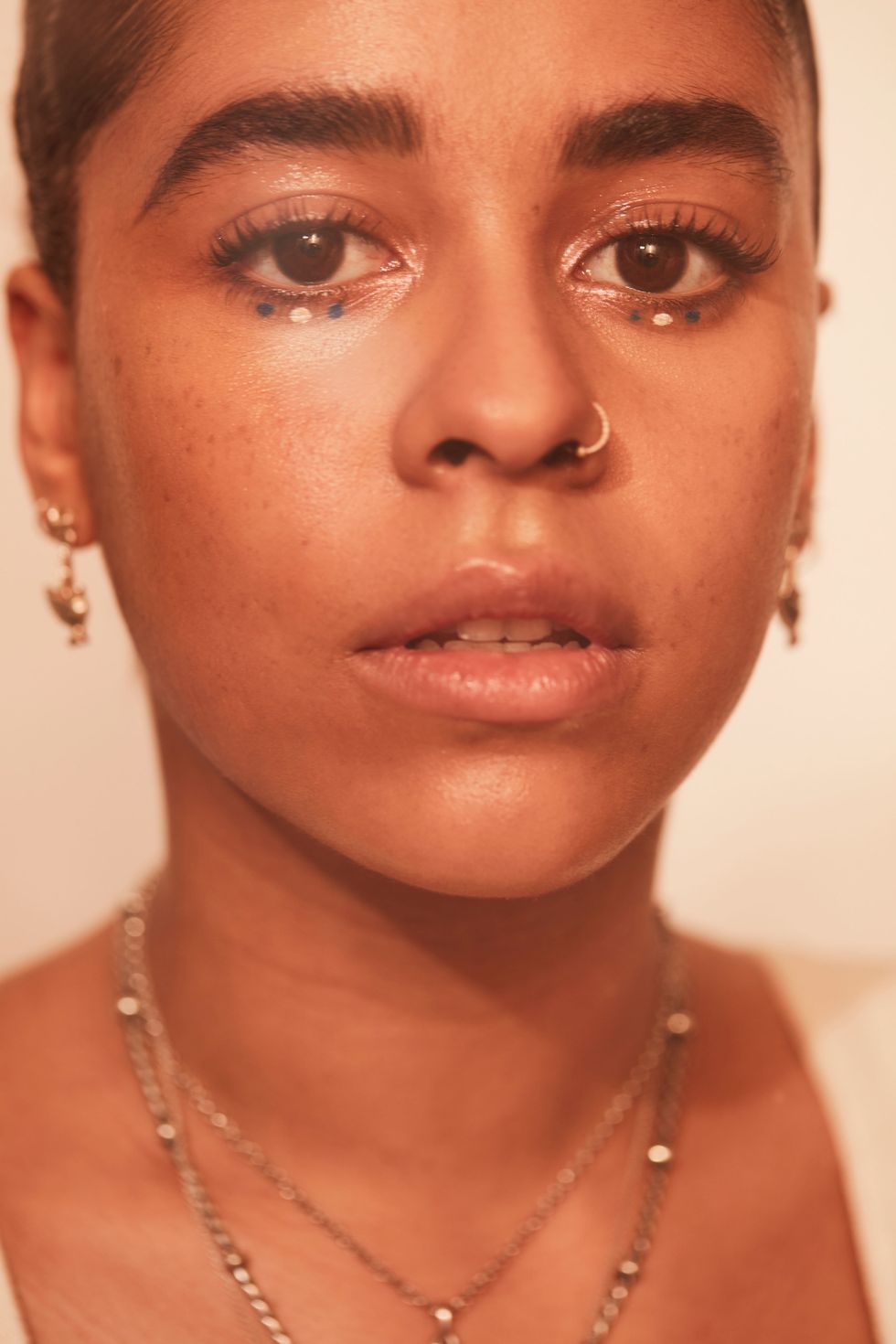 Her career could easily be framed as having come up in the easy wake of her parents' achievements — they certainly inspire Gray in her career, as well as in her activism. Gray was diagnosed with ADHD five years ago, at 18 years old, and works to raise awareness and clarify misconceptions, and lobbies politically for supportive policy changes. Her parents have long been public advocates of support for and awareness of autism and ADHD; among their four children, two are autistic, and three have ADHD.

Related | Tallulah Haddon Talks New Netflix Series, Gender and Drag
But Gray clears a path all her own — as a creative, she says, rather than confining herself to acting only. Beyond film, TV, and music (an EP is in the works, by the way), she's also a poet.
"I think that in the least kind of cliche or cheesy way, I honestly feel like I have creativity running through my veins. I run on creativity," she says. "The more creative outlets I find, the stronger all the others become. And I've really learned that a lot in the past year. I've been focusing more on music, and poetry, and then the activism, and the more outlets I have to create and do something and make something, they all strengthen each other."
Photography: Paul Farrell
Styling: Adele Cany
Makeup: Maria Asadi
Hair: Liz Taw (Stella Creative Artists)
Photo Assistant: Sam Weller
Styling Assistant: Shade Huntley