Hayley Law is a 25-year-old Canadian actress and musician who may be best known for her turn as Valerie, one of the members of Josie and the Pussycats, on Riverdale (for those who haven't seen it and/or rarely go on the Internet, it's an Archie Comics reboot where everyone is sexy and the air is very misty). But for her latest role in Netflix's Altered Carbon, a sci-fi extravaganza set in a dystopian future where bodies can be physically killed but consciousness is digitally preserved, Law got to do something different: kick ass.
On Carbon, Law plays Lizzie Elliott, a murdered sex worker who (spoiler alert) returns to enact satisfyingly violent vengeance. "If I went through some shit like that, I would do that," she laughed. "I would be like, 'Okay, I'm about to kill some bitches.'"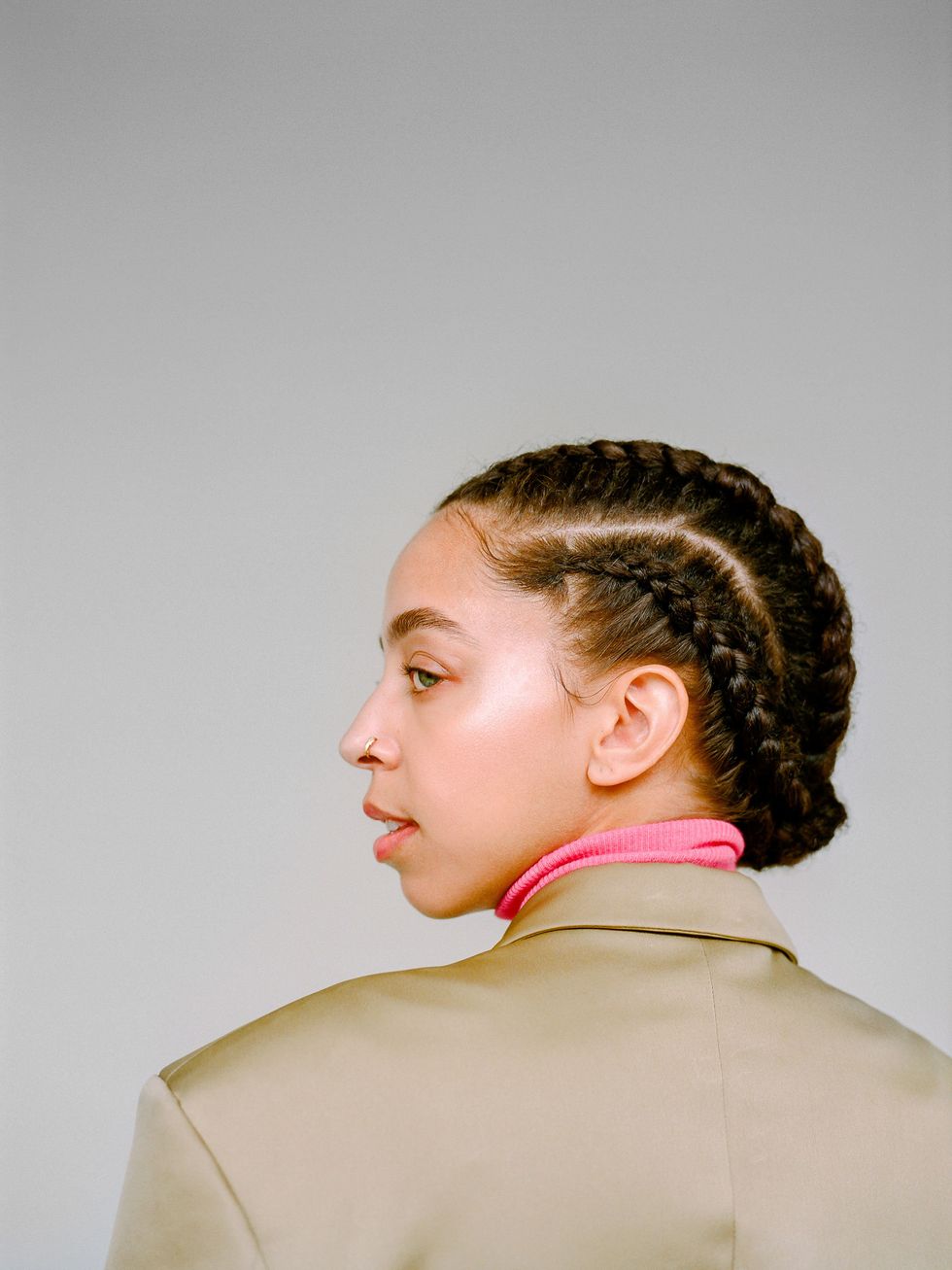 Coat and Top: Prabal Gurung
The actress filmed both Carbon and Riverdale in Vancouver, her hometown. The two sets are quite different; Law was the youngest regular on Carbon, a massively expensive production filled with a cast of heavy-hitters like Joel Kinnaman and Hamilton star Renée Elise Goldsberry (Law speaks of Goldsberry in particular with a great deal of admiration and affection). Riverdale is filmed with actors and actresses Law's own age, and, as a nighttime teen soap, it's appropriately filmed in a high school. I asked if people behave like they're in high school, to which she replied, "sometimes" (although she's quick to follow up that everyone is "super sweet").

Law originally auditioned to play Cheryl Blossom, Riverdale's biting villain, but was eventually cast as the kindhearted Valerie, who dates KJ Apa's Archie during the first season. The two even perform a song together, which Law allows is more "bubblegum" than her actual music. She would love to write songs for the show. "If they do a full album or something, I would non-stop bug them to let me write songs until they let me," she said. "I would spam them with my music, until they let me write a song."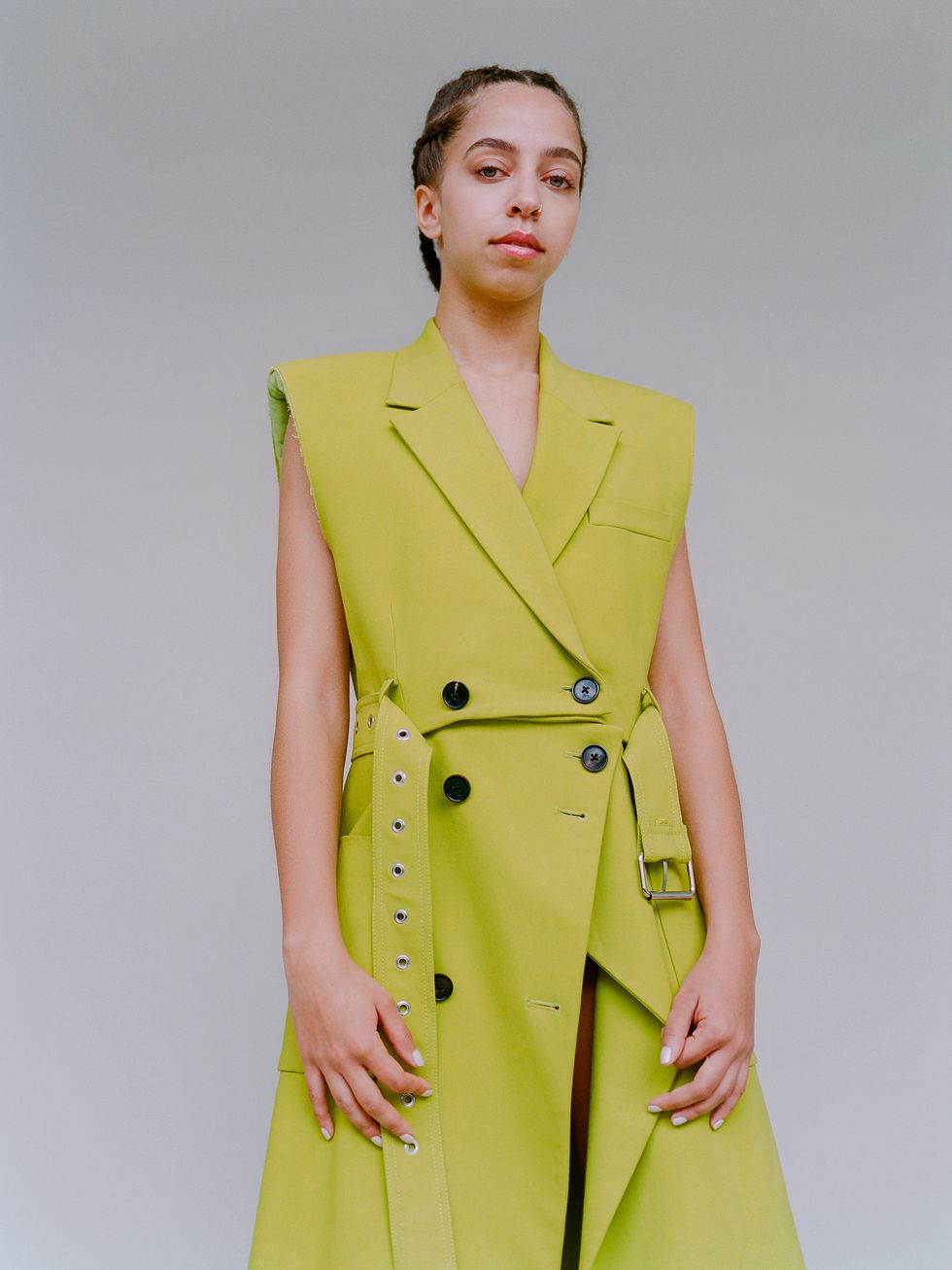 Vest: 3.1 Phillip Lim
The fighting did come with a killer (bad pun intended) outfit: a black latex jumpsuit complete with silver chains across the dress, the BDSM look of your twisted dreams. "I was trying to keep that suit that I fought in in the finale," Law said. "I had a serious camel toe in it for about seven hours. It was just so sweaty, but I was like, A) I really want to keep this because I don't think I can get it off, and B) I just think it's sick, and a good memory."
Law started playing piano when she was really young, but eventually stopped. "I hated practicing, and hated going to recitals and all that crap," said Law, who records under the moniker Hayleau. "And then when I was like 17, I just started playing piano again and singing. I always wanted to be a singer, so Riverdale worked out because I got to do all that. Definitely, now that I have a little bit of time, and everything is finally wrapped, I have some time to finish my EP, and I'm hoping to put it out next month."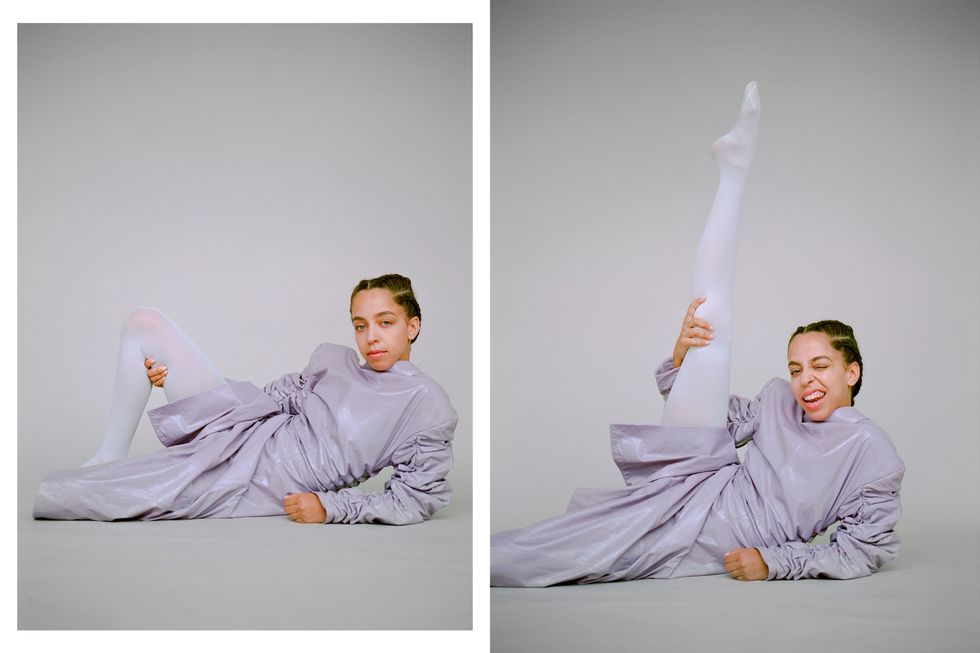 Coat: DROMe
The Hayleau music out so far is chill, balmy R&B, with provocative, sex-positive lyrics. But Law is already looking towards what's next. "The new stuff is different. I feel like what's out is more bubblegum than the new stuff," she said. "The new stuff is the same vibe, but darker, lyrically and production-wise."

As a newish member of the entertainment industry, Law struggles to unwind with TV and movies now. "That shot, oh, the lighting, oh, I wonder what she was thinking? Oh, was that improv or was that something else? I'm always thinking that," she said. But she does love Netflix's The End of the F***ing World, and that she "felt like she knew" the protagonist, Alyssa, played by Jessica Barden. Law got to work with Barden for an upcoming film, The New Romantic, which centers on a college sex columnist going gonzo in the world of sugar daddies.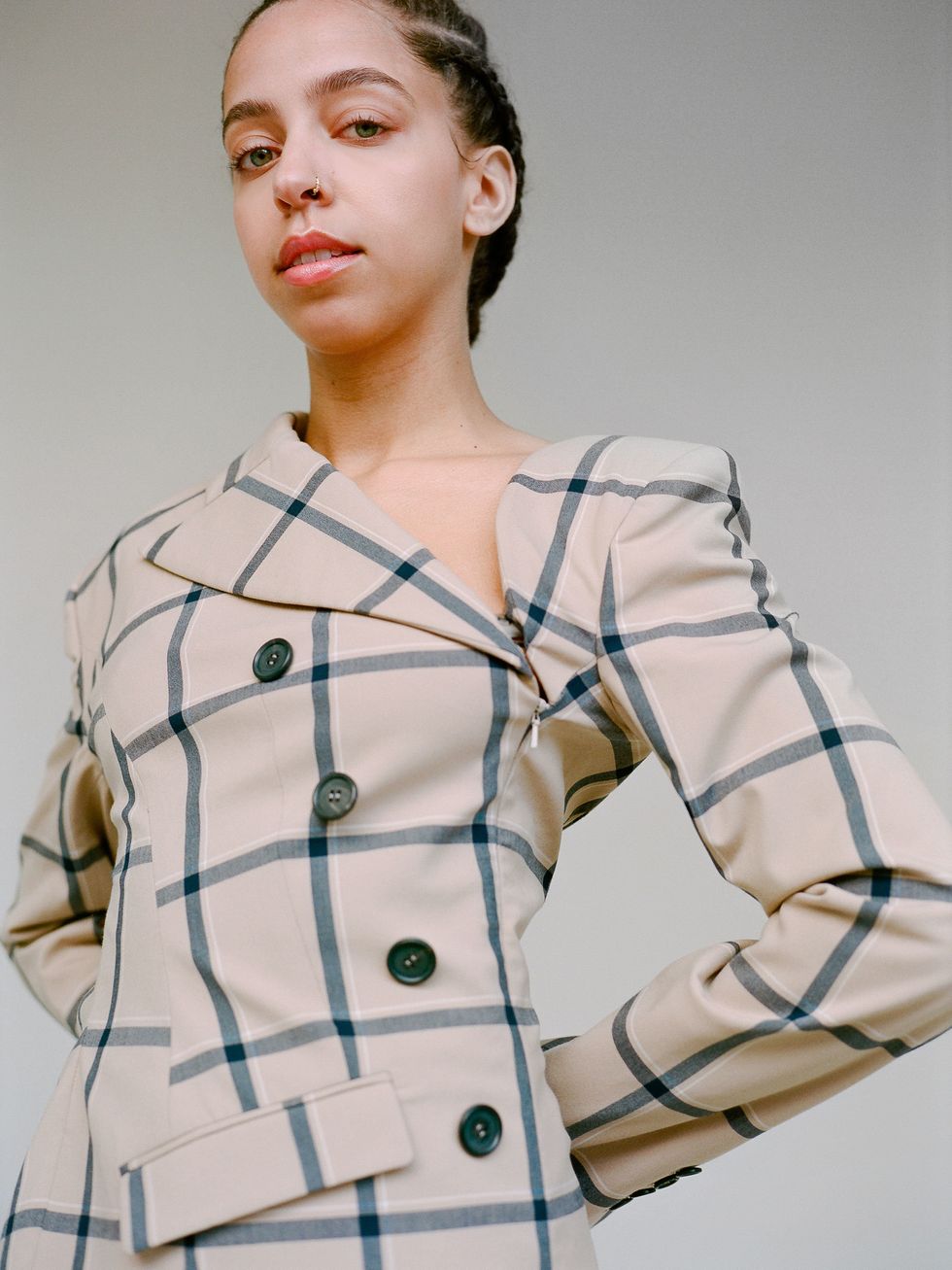 Blazer: Monse
Between shooting the TV series and other projects, Law doesn't have a ton of time. When we met in Brooklyn, she was about to get on a flight to South by Southwest for the New Romantic premiere. A director recently gave her a gift card to Disneyland — she plans to head there with her dad, an avid fan. She still lives near her family in Vancouver, where Law likes to play video games and crochet. "I feel like this is all kind of still really new for me, and I'm just so consumed by entertainment now; it's hard for me to unplug and have some time for myself where I'm not thinking about work, or constantly like, 'Oh my God, I need to check my social media,'" she said. "So, yeah, crocheting really helps!"

Law is early in her career: she got an agent only three months before booking Riverdale, her first major role. But it's easy to see why, even as a rising star, she got scooped up for such major projects. Law is friendly and witty and very beautiful, with giant eyes that seem to take up at least half of her head. It seems like she has a million options for where to take her career. She wants to be an action star now. "Storm," she said. "I want to be Storm." Someone in Hollywood, please get on it.
Photography: Jacqueline Harriet
Styling: Herin Choi
Makeup: Mimi Quiquine using Glossier
Hair: Cirsty Burton
Photo Assistant: Amanda Pham
Styling Assistant: Sophie van Well Groeneveld