Slave to the Rave
For the few among the London Fashion Week crowd who hadn't had time for their morning coffee, the shock of neon that Nicopanda was more than enough to send their pulse skyrocketing. For the design house's spring 2019 showcase, drab brick walls and a comically oversized disco ball set the scene for a return to '90s underground club roots. Models stomped down the runway in highlighter-worthy hues of lime green magenta pink. Among the biker shorts, fishnets, animal prints, and puffer jackets, it was the tutus stretched into sashes that gave the whole ordeal a beauty pageant rave realness.
Disco Cowgirl
Slick silver and blue cowgirl hats emblazoned with a Nicopanda bullhorn logo pulled the crowd into a disco fever dream. Think Lady Gaga's iconic Joanne hat mixed with a trip to Coyote Ugly while tripping on ecstasy. A selection of sweatshirts might have proclaimed the death of disco ("R.I.P. Disco, 1977-1980") but if this collection is anything to go off of, we're overdue for a revival.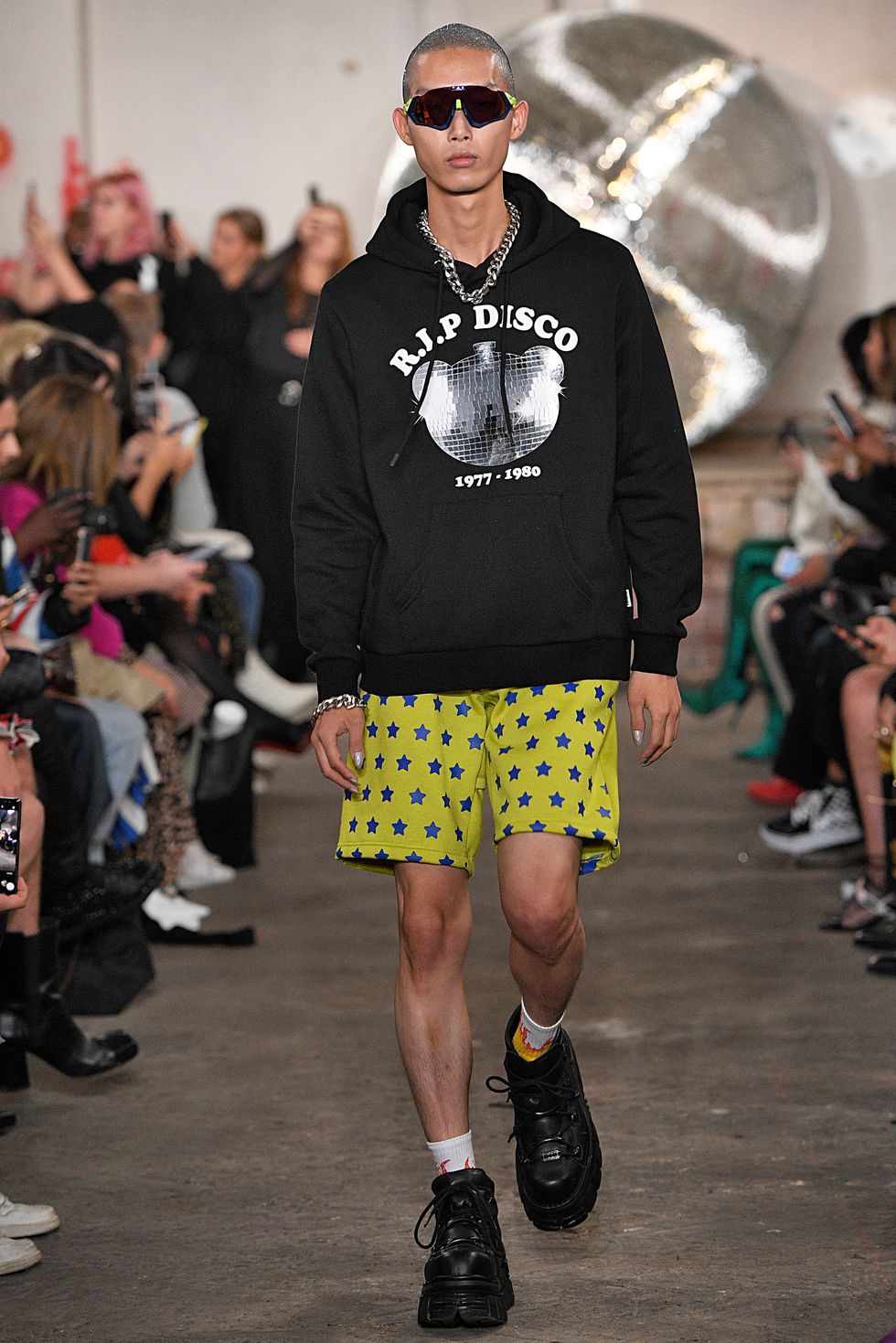 Stream Queens
While some models sported heads of glitter or wigs in shocking shades to match their ravewear, it was the streamers flowing from a select few heads that stole the show — and our own wigs. We don't know what Party City was raided by Nicola Formichetti's army of interns for these headpieces, but we can only hope there are some streamers left for us.
Don't Be a Drag
When the graphics on garments weren't announcing the death of disco, it was the artwork of Hilton Dresden that took center stage. His hand-drawn cartoons of alligators in romantic embrace, chihuahuas in cocktail dresses, and other strange scenes lent a surrealist spin to the already outlandish collection.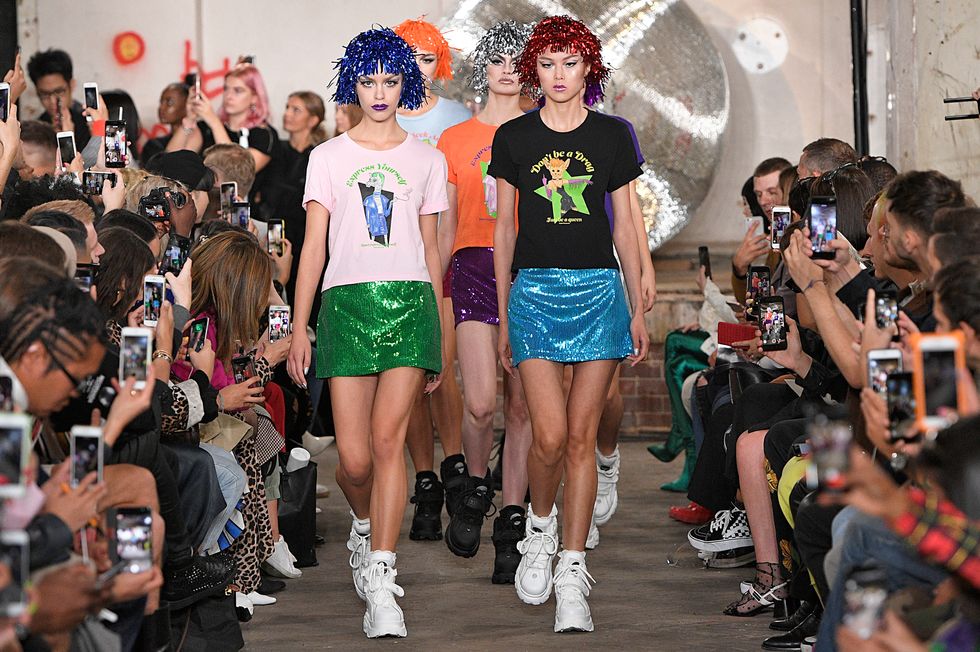 Divine Anarchy
Steeped in the endless influence of drag culture, it was fitting that drag superstar Divine would appear in Nicopanda's spring 2019 show. On one bright pink shirt, her name was simply written in silver Barbie girl font, while on a handful of sweatshirts, her iconic face turned the hoodies into a winter must-have for the queer fashion crowd.
Photos courtesy of Nicopanda