Known for their roomy quilted handbags, New York-based accessories brand MZ Wallace has become a popular choice for city dwellers, commuters, and travelers alike. Their signature Medium Metro Tote, which is crafted from a soft nylon material, is one of the company's best-sellers. The minimal style is beloved for its versatility — it's easily foldable, packable, and never loses its shape.
MZ Wallace is also known for supporting charitable causes through its "MZW Gives Back Program." So far the brand has partnered with brands, designers, and artists like Lingua Franca, Cynthia Rowley, and Kerry James Marshall on limited-edition bags that benefit a non-profit organization.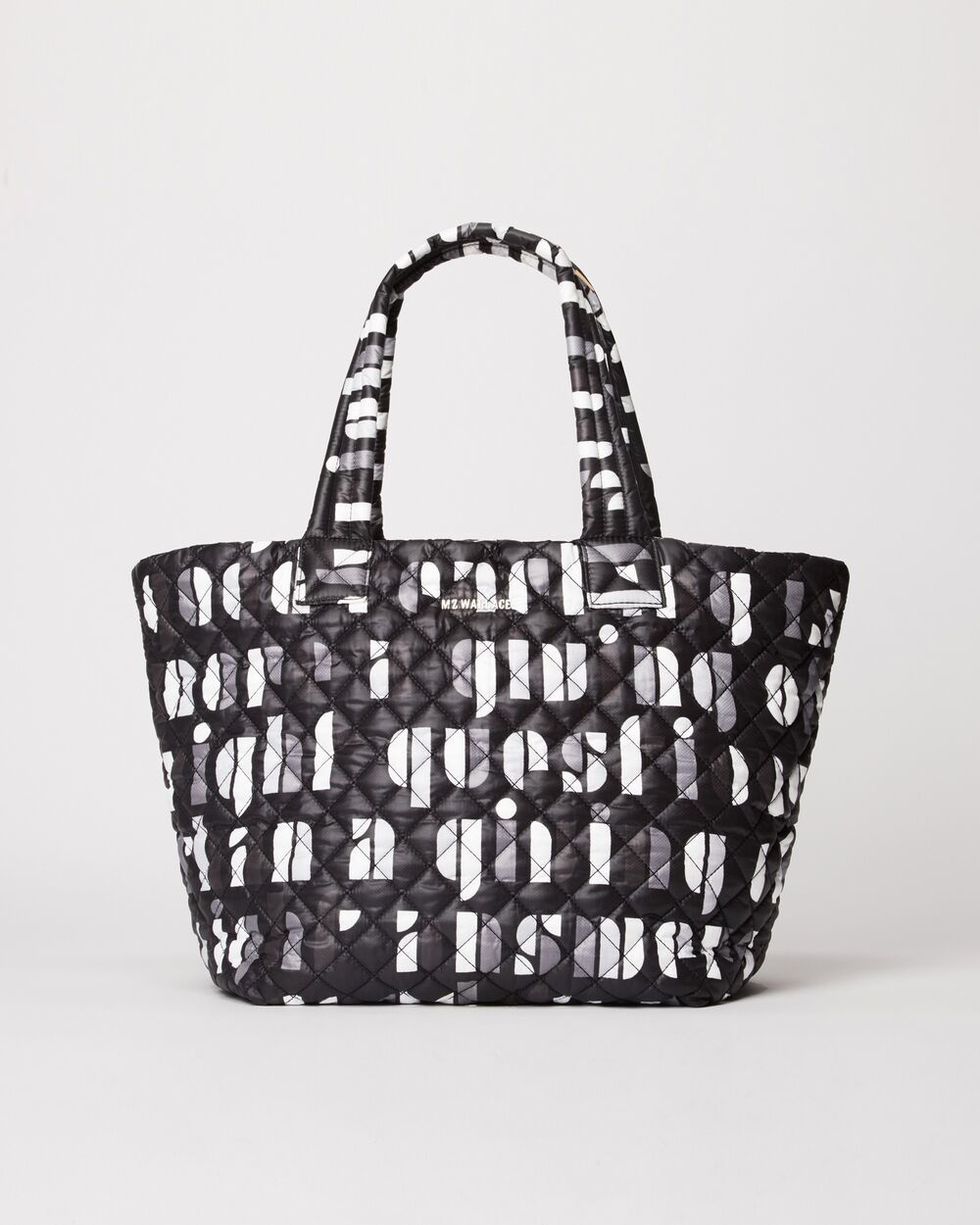 The latest entity to team up with MZ Wallace is the Josef and Anni Albers Foundation, the non-profit set up by the late German-American artist Josef Albers, who was known for his pioneering modern art education programs. An exclusive Medium Metro Tote bag has been designed with quotes on the exterior from Josef Albers that reads: "Good teaching is more a giving of right questions than a giving of right answers."
One hundred percent of the tote's net proceeds will go toward Le Korsa, a nonprofit that works with students in Senegal and offers them educational grants. Inside the tote, a smaller red pouch also contains Albers' quote, while a second larger inner pouch contains a quote from Anni Albers that reads: "Students worry about choosing their way. I always tell them, 'you can go anywhere from anywhere.'" It's the first time the Medium Metro Tote will contain two inner pouches.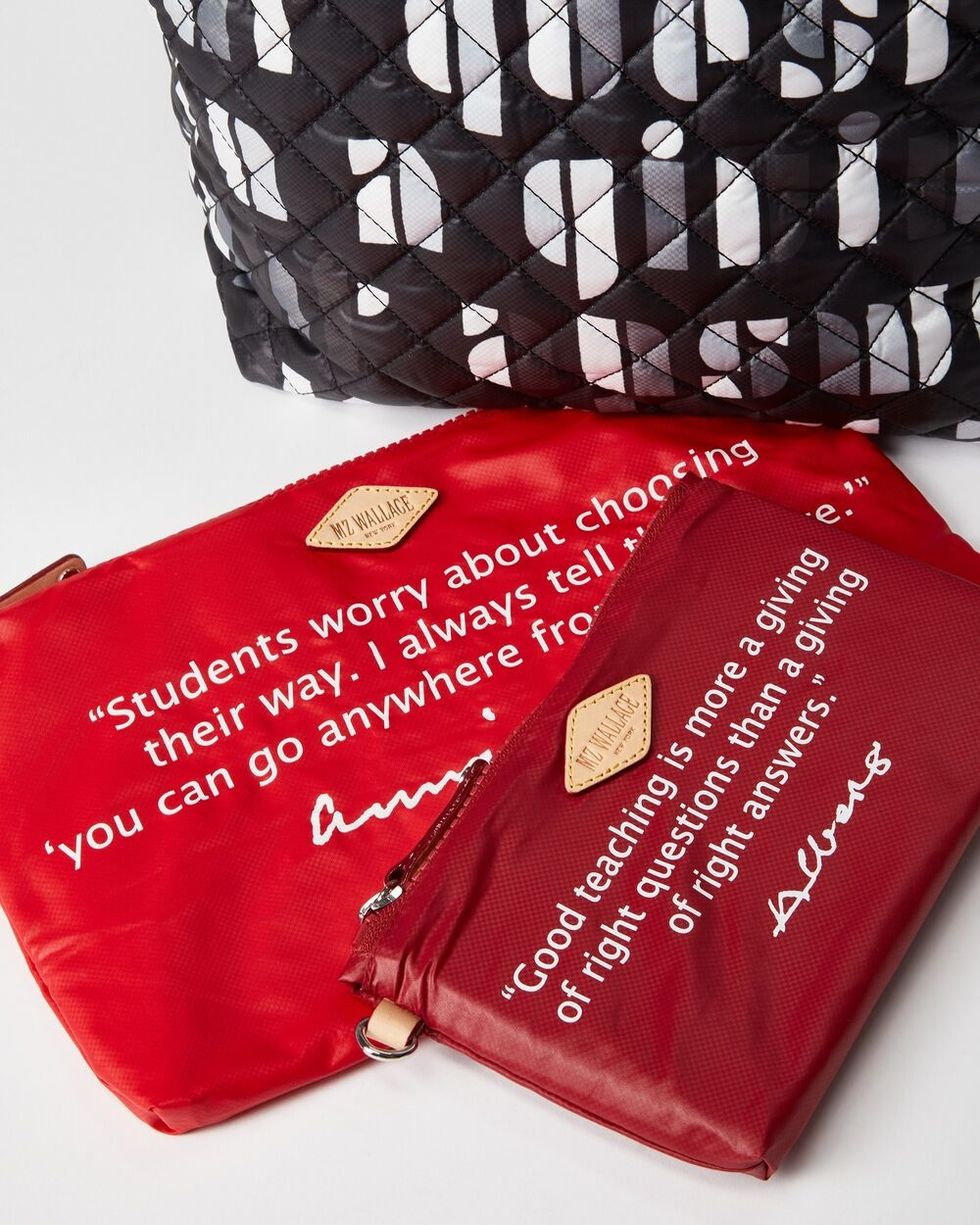 The MZ Wallace x Albers Foundation bag retails for $245 and is available at MZ Wallace stores and online globally at mzwallace.com.
Photos courtesy of MZ Wallace