The Met Gala last night was host to a number of interpretations of "Camp." While some attendees like Kate Moss and Harry Styles preferred a sophisticated take on the theme, there were others — hello Lady Gaga and Billy Porter! — who took things to another level.

While the outfits themselves may be hard to recreate (Kim Kardashian's custom Mugler look reportedly took eight months to create), makeup and hair were big contributors to crafting the camp effect.

PAPER spoke to the makeup artists behind the scenes, who broke down every product used to create the most spectacular beauty looks of the night:

Cardi B (by Erika La Pearl)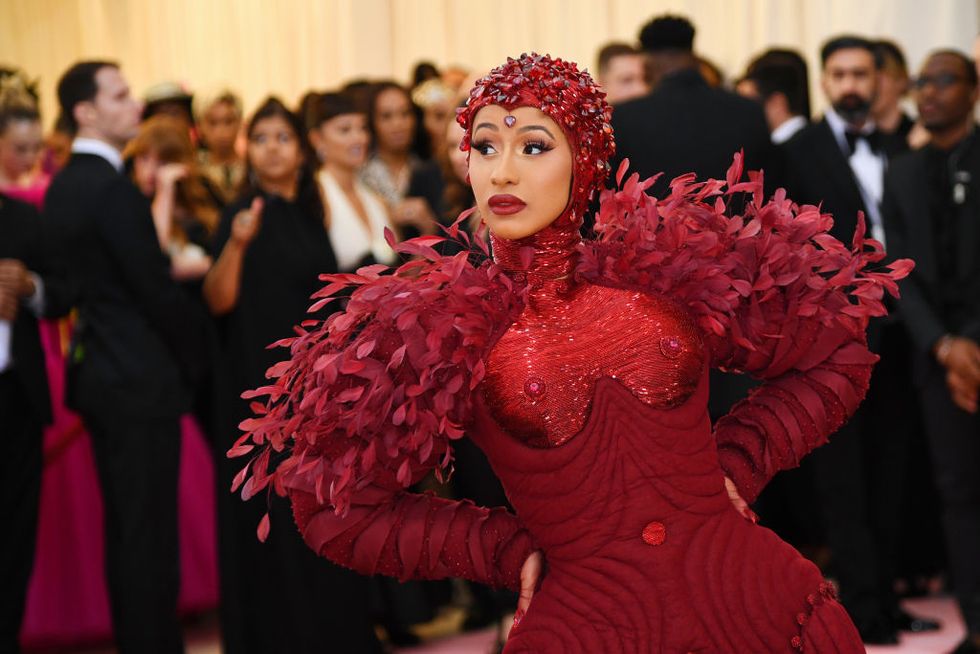 Kim Kardashian (by Mario Dedivanovic)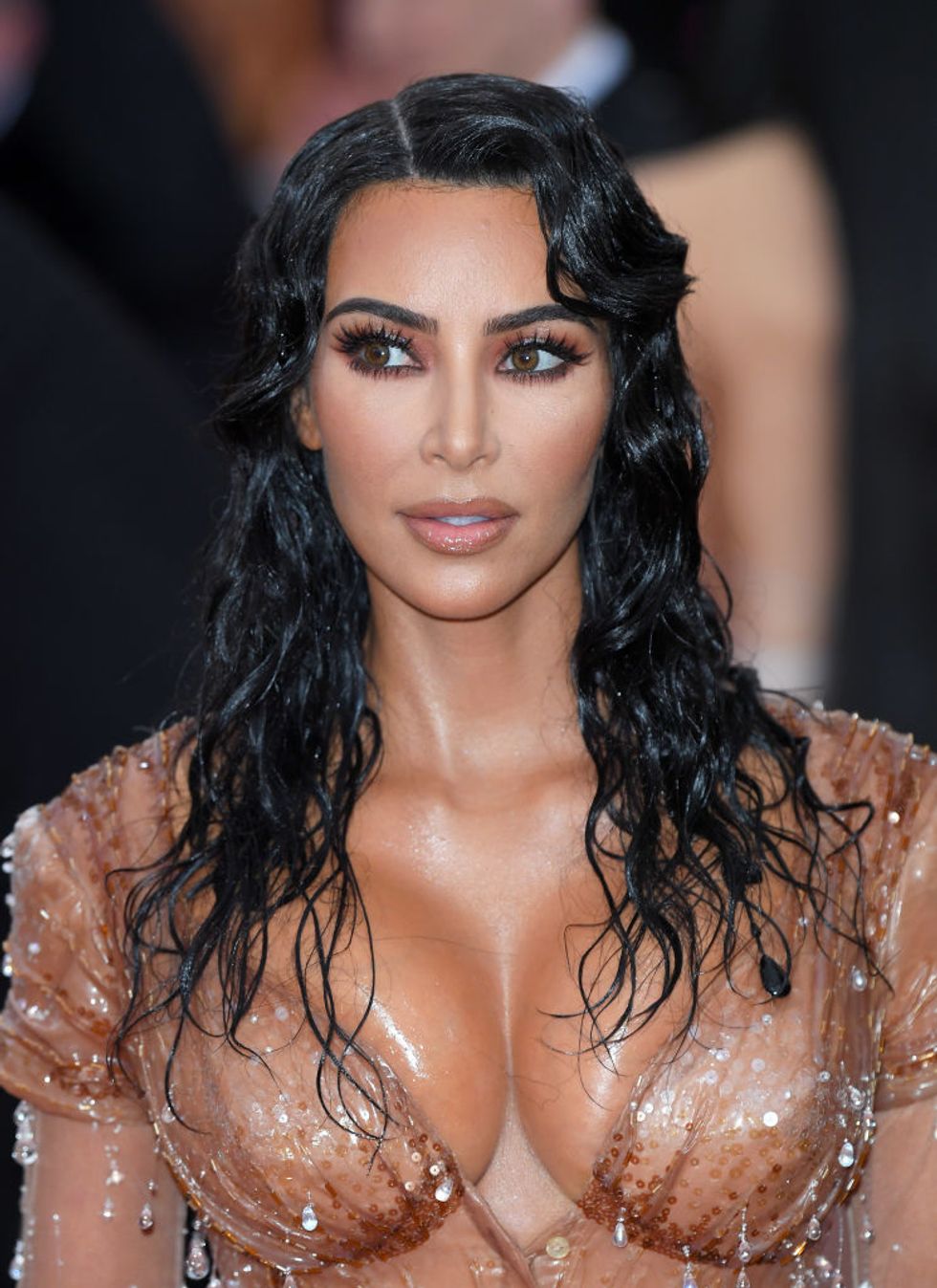 "[Kim is] a California girl, stepping out of the ocean onto the pink carpet of the Met Gala. She emerges from the water, revealing her body dripping in crystals. She is CAMP by day," celebrity makeup artist Mario Dedivanovic told PAPER about Kardashian's look. Here's Dedivanovic's step-by-step guide to the look:
For the eyes: For Kim's eyes, I wanted to mimic the reflection of light glistening off of a body of water. I layered both Albanian and Bronzy from the KKW Beauty X Mario Palette on the eyelids. I then buffed the lower lash line using Albanian. I highlighted the brow bone with a mix of 2008 and Armenian. To give the glistening effect in the middle of the eyelid, I added a highlight of Ultra Lightbeams in Iridescent. To finish off the eyes, I customized the lashes using individuals and small pieces of strips.
For the skin: Kim and I decided to go for a fresh, dewy complexion. Before starting glam, I cleansed Kim's face using the TATCHA Classic Rice Polish Foaming Enzyme Powder. I then placed TATCHA's Luminous Deep Hydration Lifting Mask on her face for ten minutes to restore firmness and luminosity. Lastly, I pat a few pumps of TATCHA's Violet-C Brightening Serum into the skin to lock in moisture.
Lady Gaga (by Sarah Tanno)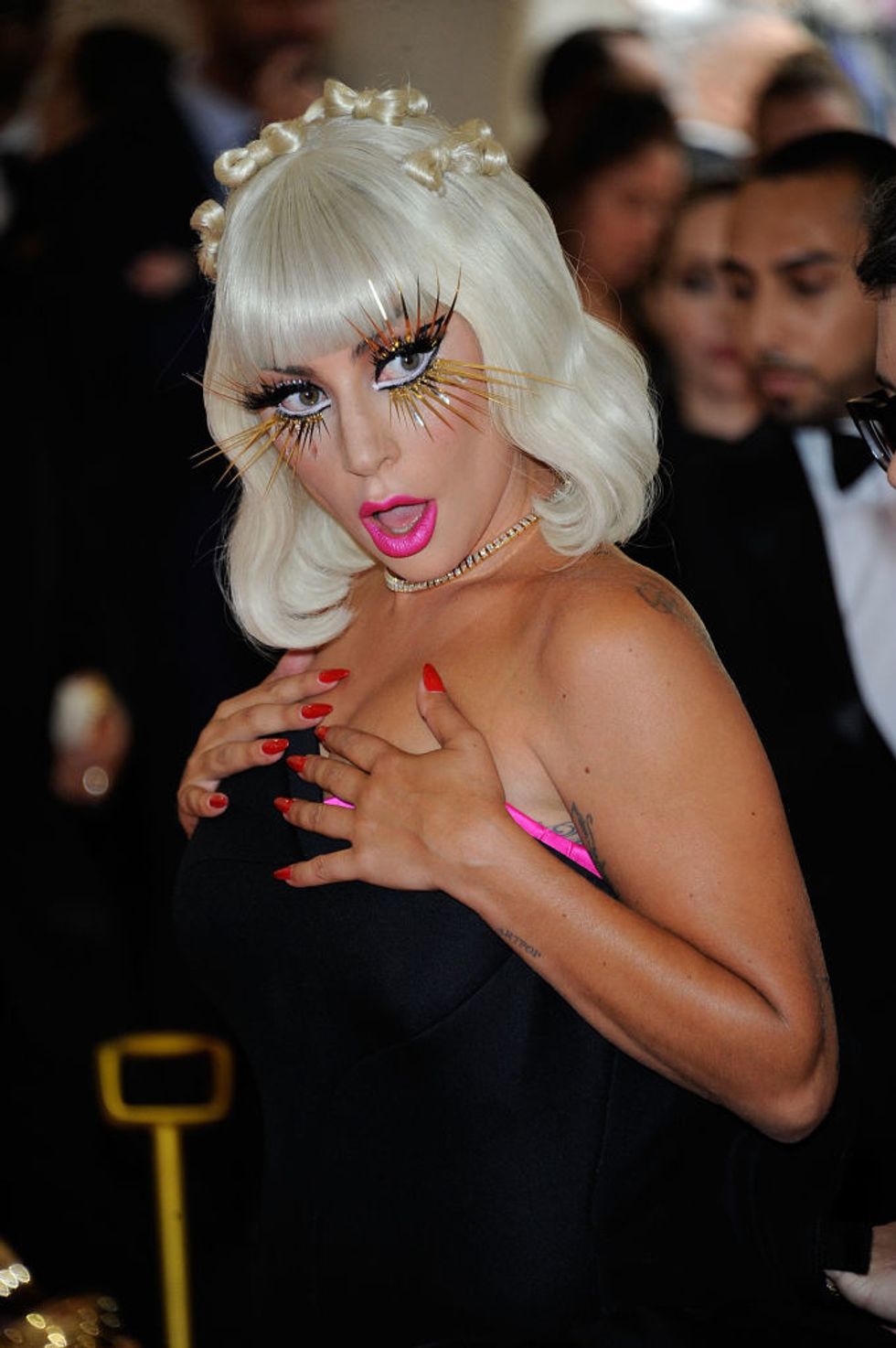 Kacey Musgraves (by Moani Lee)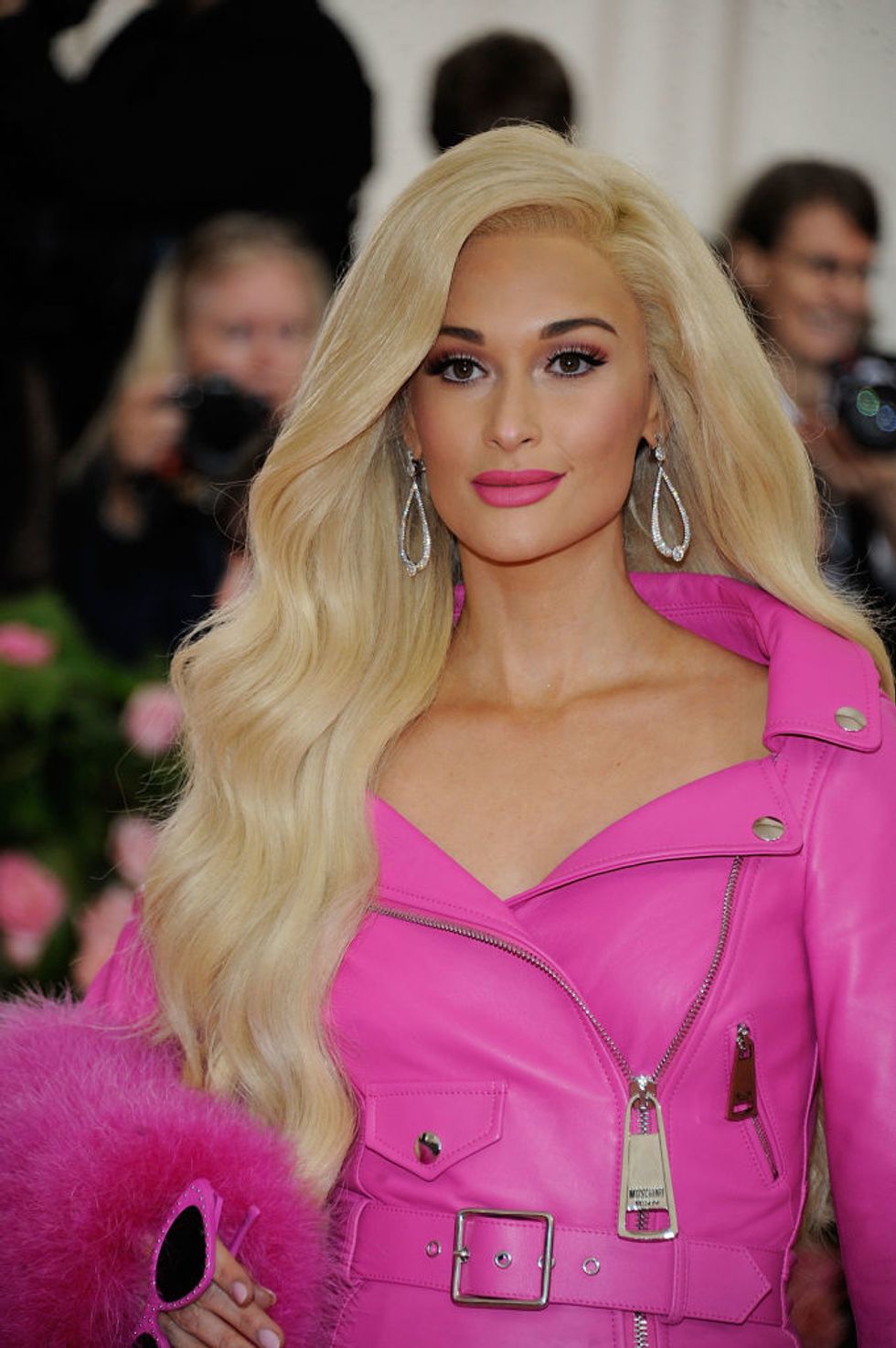 Musgrave's pick for the night was Pat McGrath. "Kacey's look was inspired directly by Moschino's Barbie," makeup artist Moani Lee told PAPER. "It was important for me to bring to life the essence of Barbie with doll-like, mannequin skin that was still breathable and satiny, finishing off with a power lip in a Moschino Barbie Pink using none other than Pat McGrath Labs iconic makeup."
For the eyes Lee picked the Mothership II: Sublime Palette shades Skinshow Glow and Rose Dusk for an understated look. She then followed it with Perma Gel Ultra Glide Eye Pencil in Xtreme Black, followed by the Perma Precision Liquid Eyeliner. She finished the pristine look with the FetishEyes Mascara.

Billy Porter (by La Sonya Gunter)