Madge is a one-woman, DIY pop project from LA inspired by witchcraft, the occult and — as it turns out — hooligan Canadian pop-punkers Sum 41. Her latest release is a re-imagining of their seminal outsider anthem "In Too Deep." Under Madge's spell, the track is transformed from mall rat rock into '80s-influenced shimmer pop that packs a lush production sucker punch.
These diverse influences, combined with a backstory that begins in a strict Mormon community in Utah and arrives under the bright lights of LA via a stint in Germany, make Madge's universe a complex place. Somehow, she channels it all into a fantasy pop vision that seems to make some kind of sense.
PAPER talked to her about spirituality, being DIY and how fashion and music are intrinsically linked.
Your latest release is a cover of Sum 41's "In Too Deep." What made you choose that song?
"In Too Deep" is a catchy as hell throwback to some real angsty times in my life. I also just unabashedly love pop-punk. That genre has some of the best hooks and harmonies ever written.
Can you see a pop-punk revival on the cards? Would you go and see the tour?
Real talk: I hope not. It had its moment and I'm all about moving forward. I do hope there is some kind of pop-punk influenced movement among new styles though. I think we've already seen it in some of the emo rap that's happening and in the heartfelt indie noise club aka the goddess Mitski. And I am here for all of that.
Does it feel like you were exploring your own teenage years by making music? Have you always revisited your personal experiences when songwriting?
Yeah it does! Making music is the most teen thing you can do. And if you put your heart into, you can't help but write something autobiographical. Even when it ends up abstract, it's still incredibly personal.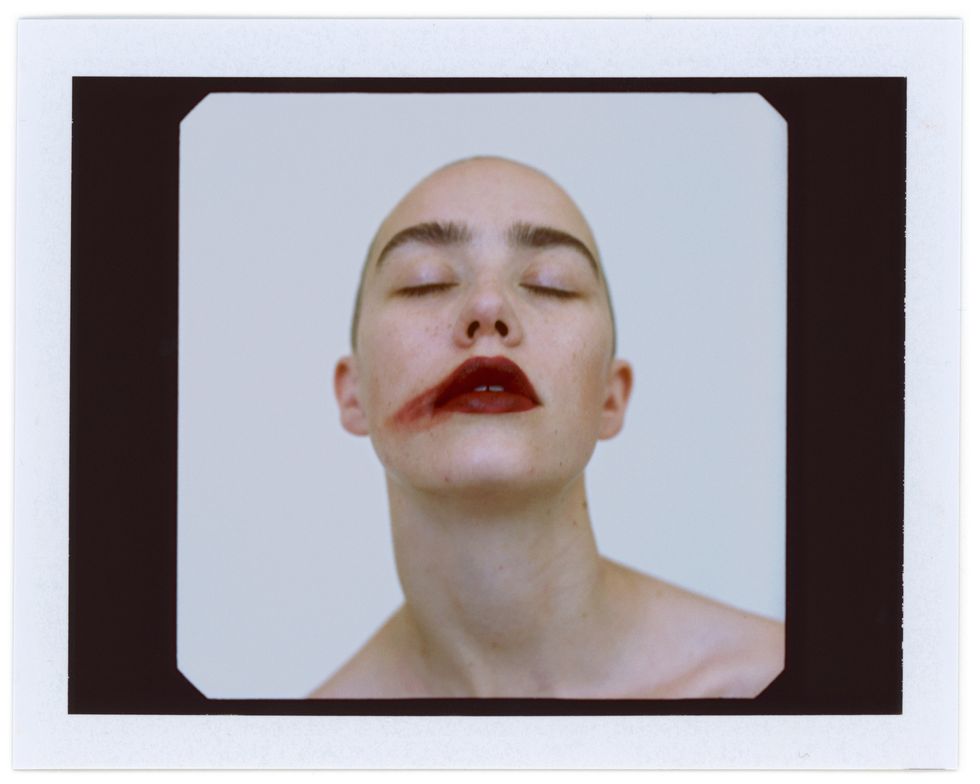 Talk to us about your spirituality, how did you become interested in witchcraft, tarot and the occult?
I grew up Mormon and all that stuff felt taboo as fuck. Very scary. Very Satan. Which is funny because I find that Mormonism is highly mystical and esoteric at its core. Naturally I was highly curious about all of it. Embracing this kind of spirituality feels like I'm embracing a side of myself that always scared me and eventually led me to act out. Now, acknowledging my dark side is highly creative, feminine, and empowering — it anchors me rather than leads me off a cliff. For the record, I don't really "believe" in anything, though. I believe in metaphors and poetry.
There seems to be a special kind of femininity in those arenas, is that something that appealed to you?
Yes exactly! It's the kind of femininity that scares people, and is likely the origin of why we have a male-dominated world at the moment. Men are scared of it so they try to hide it and smash it down.
We saw somewhere that you used to pretend to be a guy to get gigs? How did that work out?
When I use my studio email (in which I appear as "Bone Shack Studio") I often get replies from men like, "Good work, man," or, "This sounds good, dude." If that leads to work, I'll take it. And then I'll tell everyone about it on the Internet. Incidentally, the last job worked out well. I ended up mixing some random commercial stuff.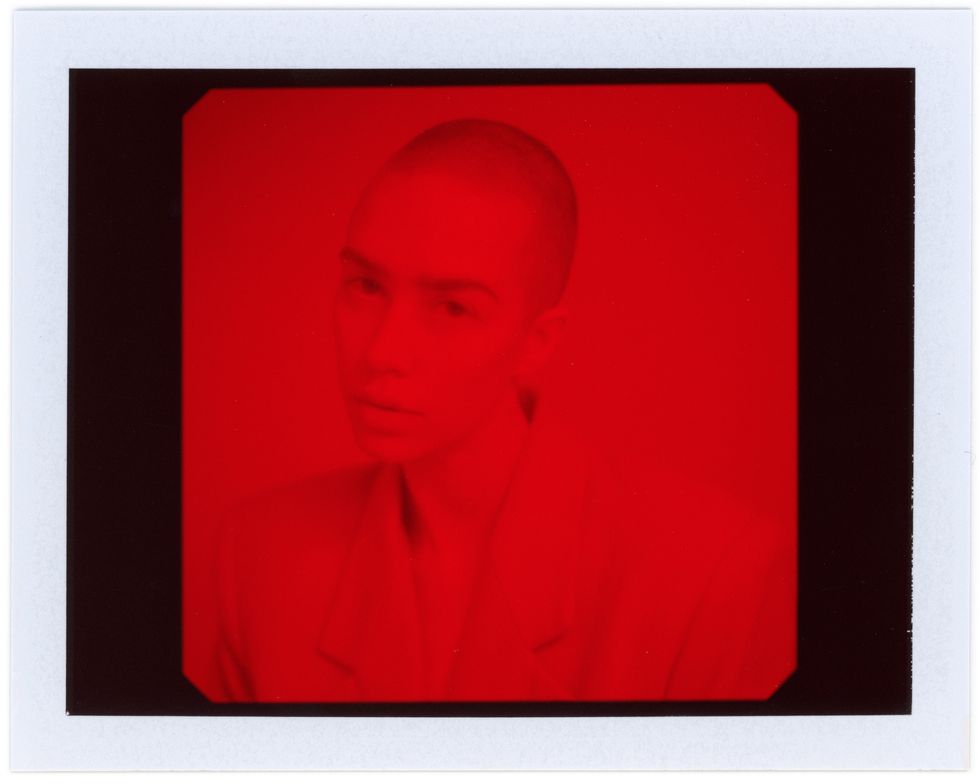 What's the best and worst thing about being a DIY artist?
The best thing is that I can do whatever the fuck I want! No rules, no schedules, no waiting on other people to help. The worst part is that it can be limiting gear-wise, and sometimes I lose objectivity about what I'm working on. Sometimes it's nice to work with another producer to get some variability in studio assets and a fresh ear. I worked with Chance Lewis on my last song "Alice," and that worked out phenomenally well. I'm very open to working with others on future records.
How would you describe your personal style?
Gender-neutral leaning masculine. Some minimalist feminine components. Lots of primary colors and blazers. I'm obsessed with the designer Suzanne Rae.
How does fashion help your express yourself as an artist?
I find fashion and music entirely intertwined in my world. I express myself through my appearance as intensely as I express myself through music. When I'm writing a song I will even visualize the kind of fashion aesthetic that it complements. I also don't think I'm unique in that way. I think Solange is the perfect example of the marriage of fashion and music.
Sign Up For The Morning PAPER