Earlier this month, while on tour with Pussy Riot, Liza Anne released their fifth studio album Utopian. It was on the third day of the tour, after dining on weird diner food with the rest of the touring crew and right before divulging on cookies in the greenroom that they realized it was the day of their album release. So goes the tour lifestyle, so quick and brimming with chaos that even something as trajectory-shifting as a record drop could fall in between the tightly timed cracks. Still, the five days on the road opening for the punk provocateurs were thrilling for Liza, who refers to the tour as "a shock of cold water to a system that needs to wake up."
Utopian was written over three years ago, back when Liza was still closeted and manifesting a world where they got to experience love that made sense to them. Fast forward to now, and they've experienced all variations of true love not only in relationships but in the deep resonance they now share with fans, tourmates and even their music.
Here, Liza shares their "real-life fever dream" of a tour diary and tells
PAPER
how
Pussy Riot
taught them to channel "rage into progressive movement."
Day one in Montreal, Quebec, Canada. Jacq [Justice] and Paloma [Gil] and I got into Montreal early and our friend Jasmin made us homemade chili. We stayed in Burlington, Ontario the night before with our friend Abbie Hammydown. So much of touring is being held by the generosity of friends who understand how to catch you in the midst of tour and chaos movement.
I don't have a regimented pre-show ritual but tonight we did a tarot reading, went to a deli and Paloma and I got to smoosh our faces together before I played my first set with Pussy Riot.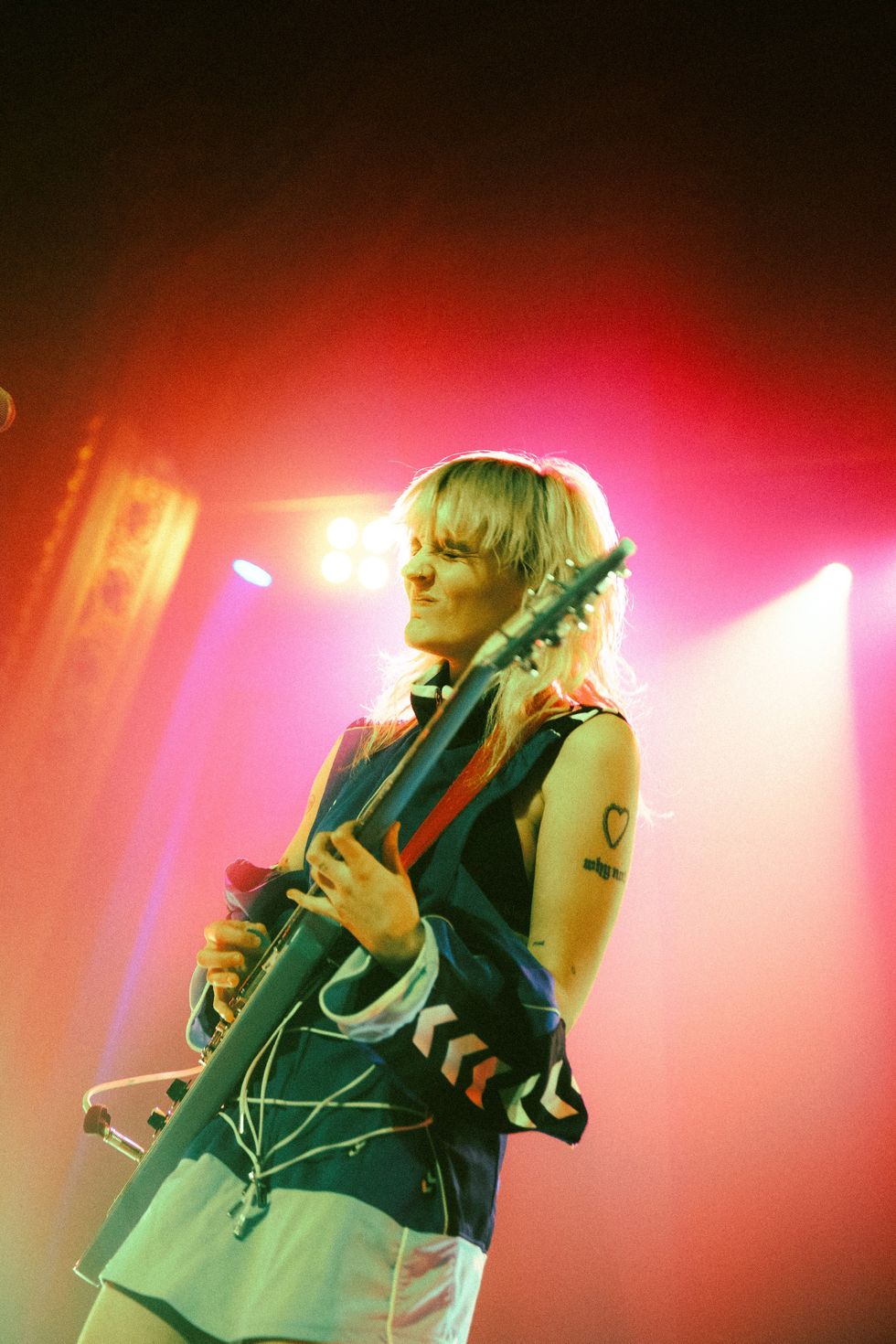 I had no idea what to expect with this tour. I've admired and respected Pussy Riot since the beginning. What they are doing with punk music, choreography and protest has always been a fundamental part of me learning how to channel rage into progressive movement. I would have come to see this show regardless but when I was invited into their orbit to open up the first five shows of their tour I literally felt like I was in a fever dream.
Day two of tour in Toronto. We can't come down from seeing Pussy Riot's first set. It shook everything in me. I feel so lucky to be sharing this with Paloma, to be woken up by the same thing rather than have to try and retell it over the phone somehow. She leaves to go home to Paris tomorrow and Jacq and I will still be out for three more shows. Two days in and I'm certain this is the best thing I've ever been a part of. The energy they have invited me into feels like it's opening up a whole new room of permission within my own performance. The second night is even more fun than the first because I feel more free. I think this is a symptom of being around them.
Day three in Detroit. We get to the venue early and eat weird diner food. I do my soundcheck and remember that my record comes out today. My team sends cookies to the greenroom that we all share because we all needed them. We're all exhausted but holding onto each other.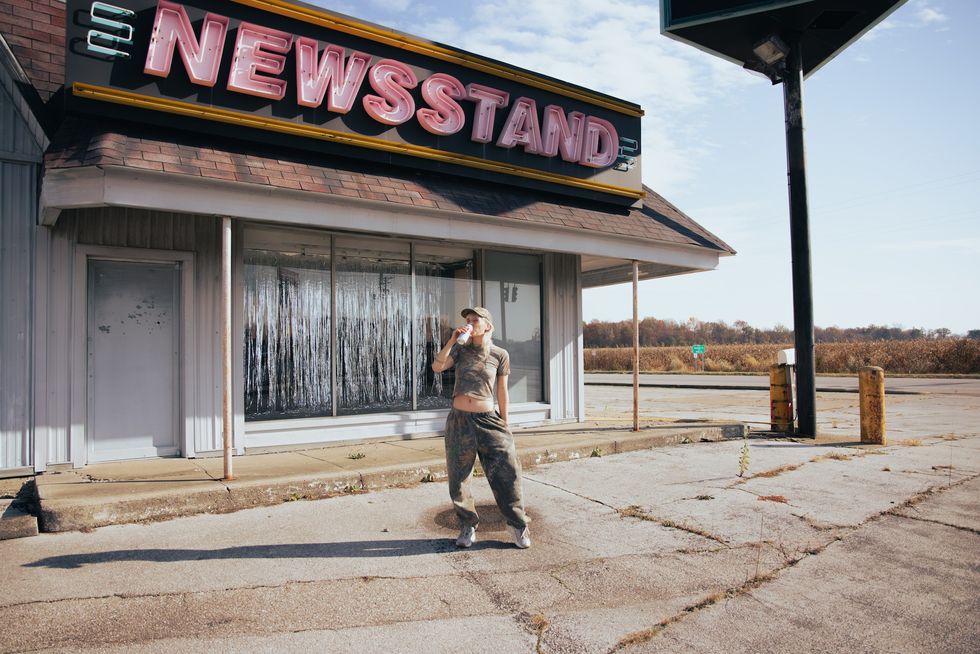 Day four is an off day and Jacq and I drive to Columbus. We take our time. We stopped where we wanted to and ate a lot of shitty snacks. We pulled off at this adult video store to take pictures and a man pulled over and started explaining photography to Jacq from the rolled down window of his truck.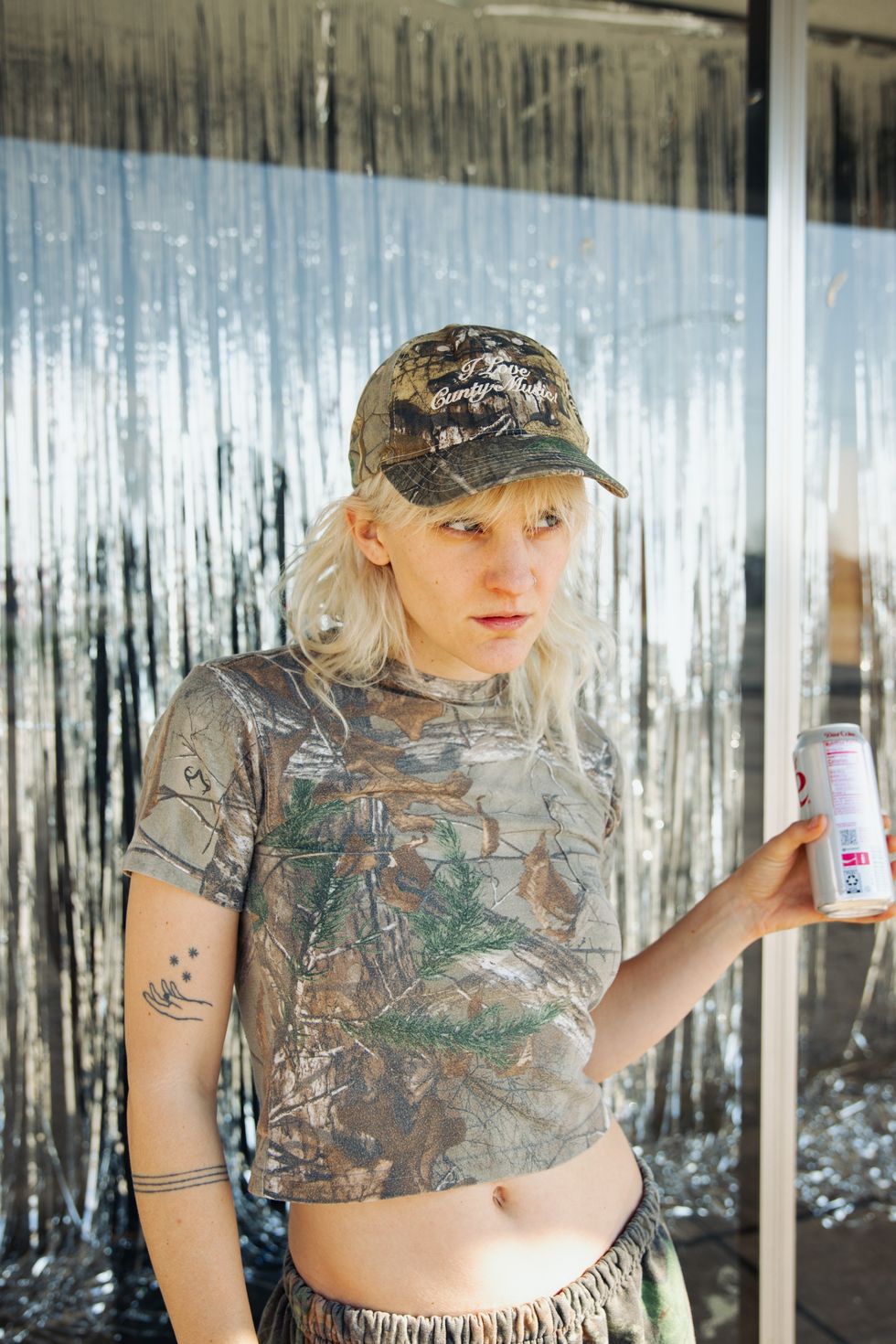 Being femme on tour and traveling alone with other femme people is apparently an open invitation for cis-het men to explain things to you. It's exhausting but my people-pleasing has really started to wear off. When I was 20, I'd entertain the explanations of my own job or gear and now I just look angry and they leave. The audacity.
Day five in Columbus, OH. Tonight there were two lesbians in the front row who had met at my show the last time I was in Columbus. They asked me to dedicate a song to them and held each other while I cried my way through a song I wrote about what I imagined love would feel like before I had felt it. I wrote the song when I was still closeted and have only recently felt the expansive tenderness that I wrote about four years ago. Songs are like spells and sometimes you don't get to live in them for real until a bit later.
Night five in Chicago. Back when I was touring in 2018 around my album Fine But Dying, I was dealing with such debilitating mental illness I couldn't interact with fans at the merch table. I would play my set and afterwards lay on the couch with headphones to calm myself down. It's been so healing — especially on this tour and around the release of my new record — to meet people who have been listening since the beginning who were at the shows where I was having panic attacks before and after and see the growth we've all shared together over the last four years. So much of selling merch is just me standing there getting to meet other gay people and bond over how long it took us to find ourselves and how at home we feel now that we understand the miracle of being gay.
The food we ate before the show low-key gave us all a little bit of food poisoning. Here I am with a stomach ache that, in any other circumstance, would have had me in bed but then there I am somehow playing the show because it's my last of the year and it's with Pussy Riot and my body can do it.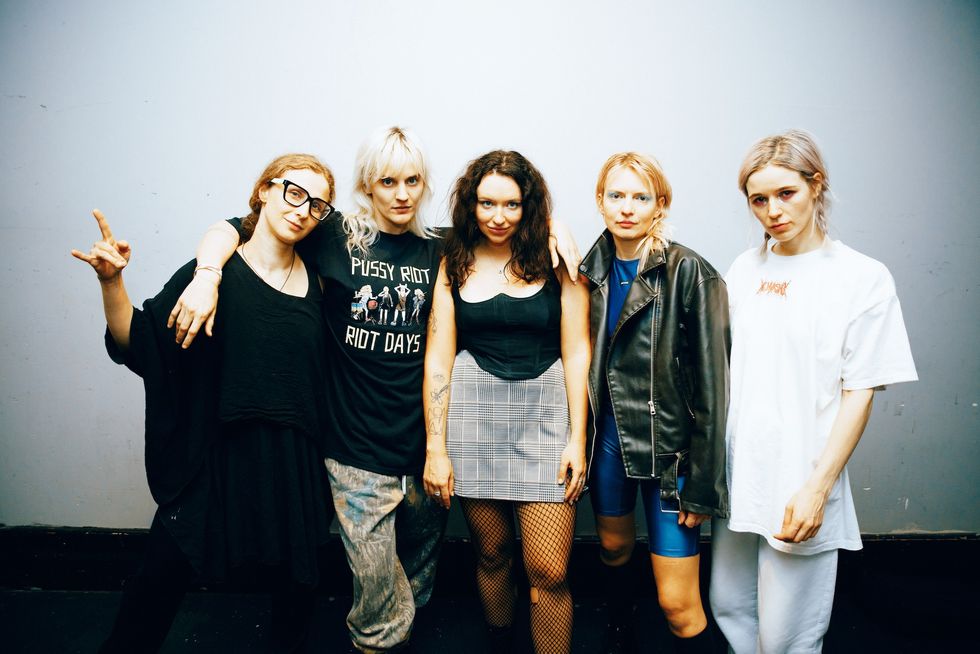 It's really not a given that you're going to get along with the people you're touring with. Even in scenarios where you know you love their music, sometimes there's just a disconnect in having the mental space to actually get to know each other. You're all at work, striking the impossible balance of holding those you love who are not there and holding your own body that is trying to be there. I feel so lucky that this tour felt like a sliver of home with people I hadn't met until the first day. Each of the members of Pussy Riot were extremely warm, generous and welcoming. The show was innovative and provocative and tender and a shock of cold water to a system that needs to wake up. I felt like I left the five days I spent with them with a deeper belief in myself and in the power of protest. I could have watched their set 100 times in a row. It will be, for the rest of my life, in the top five things I've ever seen. I cannot believe they invited me to be a part of their first five shows and will truly never get over it. Their tour continues through mid-December in the states. It should be required viewing for the empathetic and outraged.