If you weren't previously familiar with Liza Anne's name, the first 10 seconds of their new music video spell it out for you — literally, letter by letter on the backsides of flirty high school cheerleaders. It's an aptly bold reintroduction for the artist's first real statement since coming out as gay and nonbinary, and following their big move from Nashville to New York. Titled "Cheerleader," the release sees Anne redefine themselves with a queer anthem and accompanying visual to reclaim nostalgic environments that often leave out LGBTQ+ people.
"With 'Cheerleader,' it was important for me to create a space of healing in a physical place where before, I wasn't fully free," Anne tells PAPER of today's premiere. "To return to an actual high school gymnasium with a queer cast feeling euphoric and fully celebrated felt so important — we were all physically in a place that smelled like being bullied and reminded me of stuffing who I was so far down I could hardly reach them. To return joyful and fully ourselves was powerful."
From bouncing through choreo with pom poms in-hand to making out passionately in the bleachers, the entire video is a power-pop run through every classic high school scenario — only in Anne's world the misfits are centered and popular kids are all pushed to the side. This, for Anne and their castmates like co-star Eva Victor, "became a therapeutic catharsis" and led to a much "lighter feeling" after all was said and done. And this joy is palpable, with Anne repeating the sunny hook, "I'll be your cheerleader," amidst other satisfying "woo's!" and a pitched down "chic electric!"
Beyond its treatment, directed by Jacq Justice, "Cheerleader" positions Anne in an exciting space between the worlds of pop and punk, with a bright melody and larger-than-life horns all dancing on the funky foundation of more alternative rock instrumentation. Like the blind optimism of our teenage years with a full life of unknowns ahead, Anne successfully creates a renewed sense of happiness from the subject-matter to the actual sound of their new single.
"Being gay is a fucking miracle and I feel so surrounded by love and support right now, it's almost overwhelming," Anne continues. "Queerness is so beautiful, I feel like I am home. I am so happy to be here."
Watch Liza Anne's "Cheerleader" video, ahead of their tour supporting Alex Lahey from May 19 in Santa Ana to June 21 in San Diego. They've also penned an exclusive poem, titled "The Gay Miracle," to accompany today's return to music, below.
"The Gay Miracle" — A Poem by Liza Anne
There is so much found in a sacred beginning.
Maybe the most sacred thing is when you realize it's not a beginning at all.
My nose pressed to the glass of all the moments in yesterday when
my body, my love, my spirit, my language, my perspective, my emotions
all hinted at, nearly screamed towards, what I only recently had full context for.
The miraculous slow uncovering of what has been pulsing in me since birth
The slow melt into oneself - finally and on time.
That is the gay miracle ...
to notice - and deeper, still ... to recognize
not because it is new but because it is ancient.
As known in your earthly body as breath and a window into the great celestial
A promise that everything everywhere is expanding and healing and there are seconds
Second chances, second winds, second childhoods.
We are the conscious plant, aware of their growing, blooming from the soil of those around us saying
"I see you and when you are ready, you will, too."
That patient, generous holding that comes from a community who understands - with a sobering weight - the process of becoming.
I am here now because I have been loved in a way that makes sense to me.
I am not scared anymore - I am comforted by the context that comes with the miracle of being gay.
Every second that goes by, I understand more.
The grief I felt, the discomfort, the itchy skin because clothes felt wrong
How hugging my friends flushed my face pink and gave me a fever
How many times I felt almost, not quite - othered within either.
And all of the sudden I look around at the piles of pain
Cataloguing what didn't seem related
And I am healing.
Being gay is a miracle.
Wherever there has been loss, ten fold it is recovered in the undeniable sense of belonging that comes with it.
Leaning into the parts of myself that felt other and finding a deeper sense of home - that is the gay miracle.
Coming around the corner to a second childhood - that is the gay miracle.
Holding each other in a way that can only bloom from what has been historically and secretly shared - that is the gay miracle.
It is the quiet self being given a megaphone, finally.
It is another childhood but this time with what you needed, tenfold.
It's the truth put on and danced around in.
It is the constant wonder of softening, lightening, opening, widening - it is the conversation I want to be having over and over again.
My movement towards joy holds hands with, is twisted up with and completely meshed with being gay.
One couldn't happen without the other. I am so happy to be here.
Throughout May, PAPER will roll out our final projects under the most recent editorial team. These pieces continue pushing forward our mission to provide a platform for fresh talent and important stories too often overlooked. From the subjects to the creatives behind the images, our hope is for you to discover new things and be inspired by what you see. As always, thank you for showing up and being part of our community. –Justin Moran, Editor-in-Chief
Photo courtesy of Liza Anne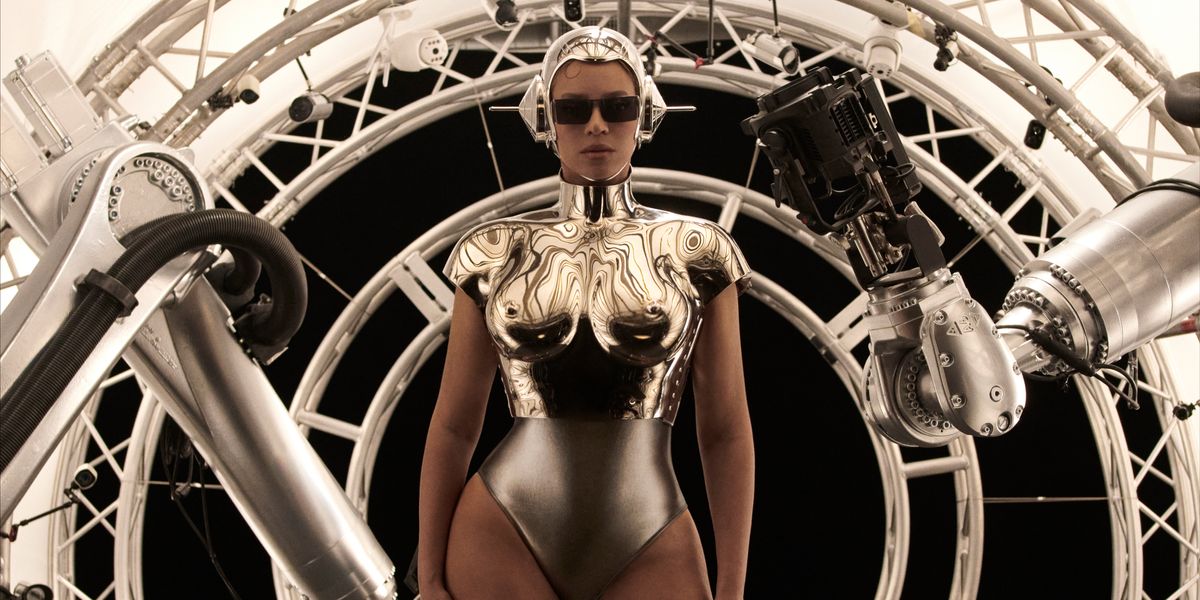 Music
Story by George M. Johnson / Photography by Mason Poole / Styling by Shiona Turini / Hair by Nakia Rachon / Make-up by Rokael Lizama / Creative direction by Andrew Makadsi
Story by George M. Johnson / Photography by Mason Poole / Styling by Shiona Turini / Hair by Nakia Rachon / Make-up by Rokael Lizama / Creative direction by Andrew Makadsi
01 December