Nobody else wears LIZ's crown. The Los Angeles singer is freshly independent, and breaking out today with two new singles that prove why she's bound to take over the pop princess throne — a fitting follow-up to 2015's SOPHIE-produced smash "When I Rule the World."
The first, "Queen of Me," is a playful Wave Racer-produced bop that calls back to the early aughts when Britney Spears dominated radio. "I'm a motherfuckin' queen, all you gotta do is take one look at me," LIZ sneers, surrounded by twinkling synths and gooey baselines. "Nothing can bring me down," the pop star declares.
LIZ lets her guard down on "Could U Love Me," which she describes as her "vulnerable 'My Boo'" with a mid-tempo Miami bass twist. "My good for nothing armor can't protect me now," she admits, asking her lover if he'd still be on board despite her "restless, reckless" habits. "Could you, could you love me?" LIZ wonders repeatedly throughout.
Today's double-single follows the release of LIZ's Cross Your Heart mixtape, which she premiered in 2016 alongside a collaborative fashion spread with Nicola Formichetti's brand Nicopanda. A fusion of fashion and futuristic electro-pop, LIZ created a winning model, which she's now applied to "Queen of Me" and "Could U Love Me," complete with a stylized photoshoot.
Stream both tracks, and discover more about LIZ, below.
What's the story behind "Queen of Me"?

"Queen of Me" definitely channels this playful alter-ego I have inside of me. She's confident, in control, and doesn't have time for fuck boys. The song is sassy and tongue-in-cheek, but it actually has an important message. We often underestimate our own power. Being the Queen of yourself is the most forceful thing you can be. Screw wasting your time trying to control others, and expecting them to change. Love yourself first.
Why do you think it's important to release this track, right now?

Since I can remember, I was always seeking validation from others, especially men. That obviously comes with the territory of being an ambitious entertainer, but it definitely goes deeper than that. It was something that was ingrained in me from a young age and I'm not sure why. However, I've definitely felt a shift in the last year or two; I am far less insecure than I used to be, and I've learned to understand and appreciate my own power and capabilities. It took me a long time to get to this point.
There's been a lot of awareness lately regarding women empowerment with the #MeToo movement and the #TimesUp initiative. It makes me feel very inspired and proud to be a woman in today's culture. "Queen of Me" is definitely a fitting song for the moment women are having right now. Also, I'd be remiss if I didn't mention the fiercely brave and wonderful LGBTQ community that inspires me everyday. This song is just as much for them as it is for a cisgender female such as myself.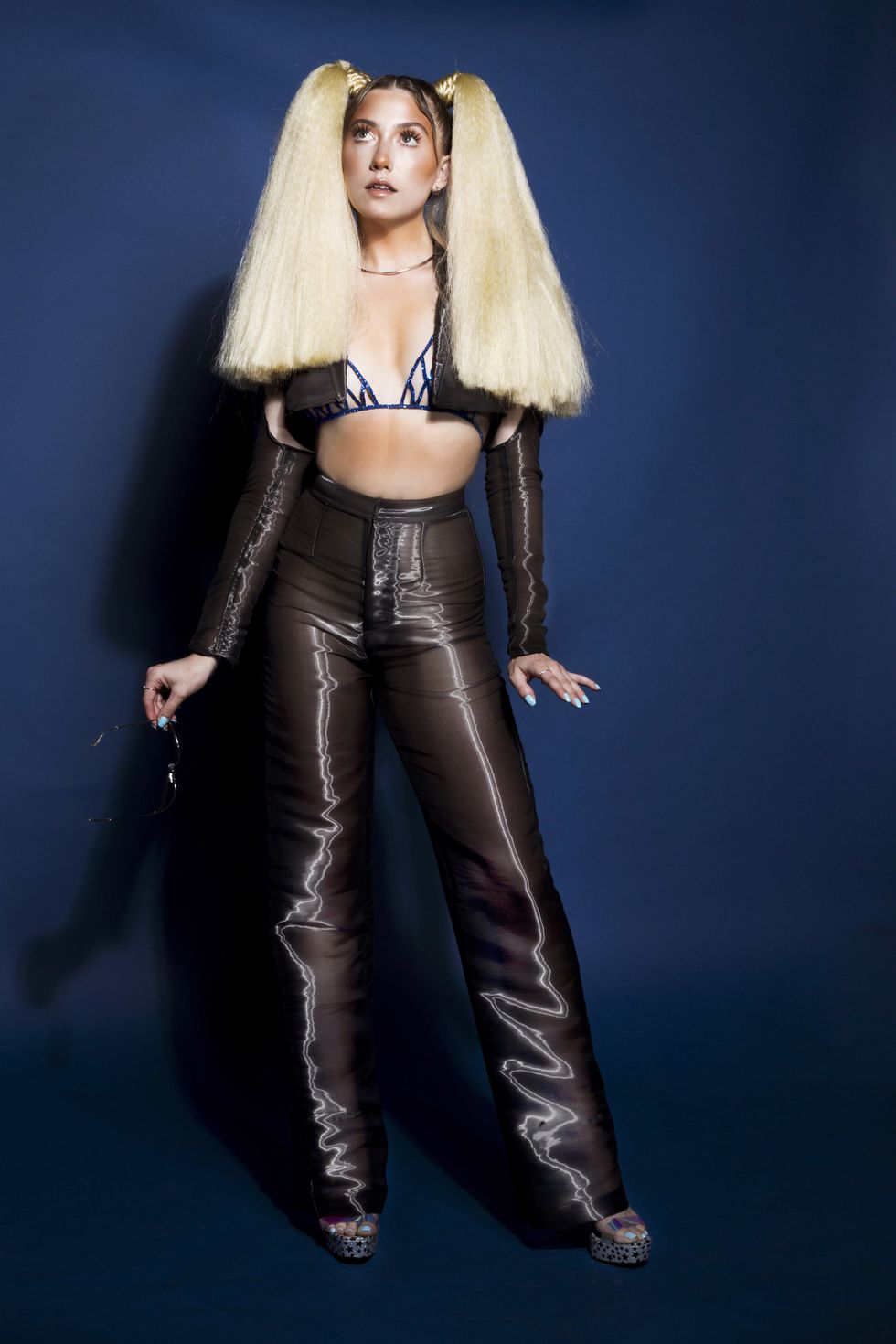 A lot has changed for you since first signing to Mad Decent. Talk us through this.

When I first signed to Mad Decent, it was such a small, tight crew. I got to build my narrative as an artist and put out material constantly. I'm so grateful for that time and opportunity. I then went on to sign a multi-album deal with Columbia Records. It was great, at first. They were giving me tour support, setting up sessions, getting me TV/film soundtrack opportunities. Hell, I got to do a song with Pharrell and Hans Zimmer. But, shortly after I had put out my official first single "When I Rule the World" (from what would've been my debut album), my A&R and the President left Sony. Everyone on my team started to overthink everything and got insecure because stakes are so high when you're dealing with a major label. I was still technically on the label, and kept myself busy- flying myself to London a bunch of times to do writing sessions and experiment with new producers.
I was inevitably let down by my former management because I was essentially abandoned and not one time did they ask me, "What do you want to do? What inspires you these days?" It was just, "Well, we don't know what to do... so, we give up." You don't abandon an emerging artist like that. Label politics shit happens all the time, and you've gotta just keep going and change with the tide. Trust me — I'm not where I am today because things just fell into my lap. I've always had to be a fighter and believe in myself. I'm independent now, and it's scary, but you've gotta just keep pushing till something cracks. I've fought too hard over the years to just give up now.
Why did you decide to release "Could U Love Me" alongside "Queen of Me"?
"Could U Love Me" is a vulnerable love song, and on the opposite side of the spectrum from "Queen of Me." In the lyrics, I'm unapologetically questioning someone if they will not only accept my flaws, but love me for them. Sometimes, I'll sabotage a relationship because I'm afraid that the person won't like me anymore when they find out I'm not as "cool" as they probably think I am. I can be reckless, moody, insecure, jealous, and not feel so hot sometimes, so this song is my letter to the person I'm falling for — a moment of letting down my guard where I'm asking for forgiveness and mercy in a sweet way. I think everyone will be able to relate to that sentiment. I wanted to pair these songs together because they express different sides and colors of who I am as a person and as an artist. You can be sexy and fierce, while also being vulnerable and honest.
You work with such a wide spread of producers. What's your process for collaborating with them?
It's different every time. My connections range from having a session where I meet someone blindly for the first time in the room, to getting tracks from producers in other countries in my Twitter DM's. It's honestly the Wild West. Most of the time though, I would say my collaborations happen through recommendations — either from my publisher or my artist/writer friends or other producers. Paul Devro from Mad Decent still hooks up a lot of collaborations too. I look for producers who have a signature vibe or weird thing about their sound, while still having a great pop sensibility.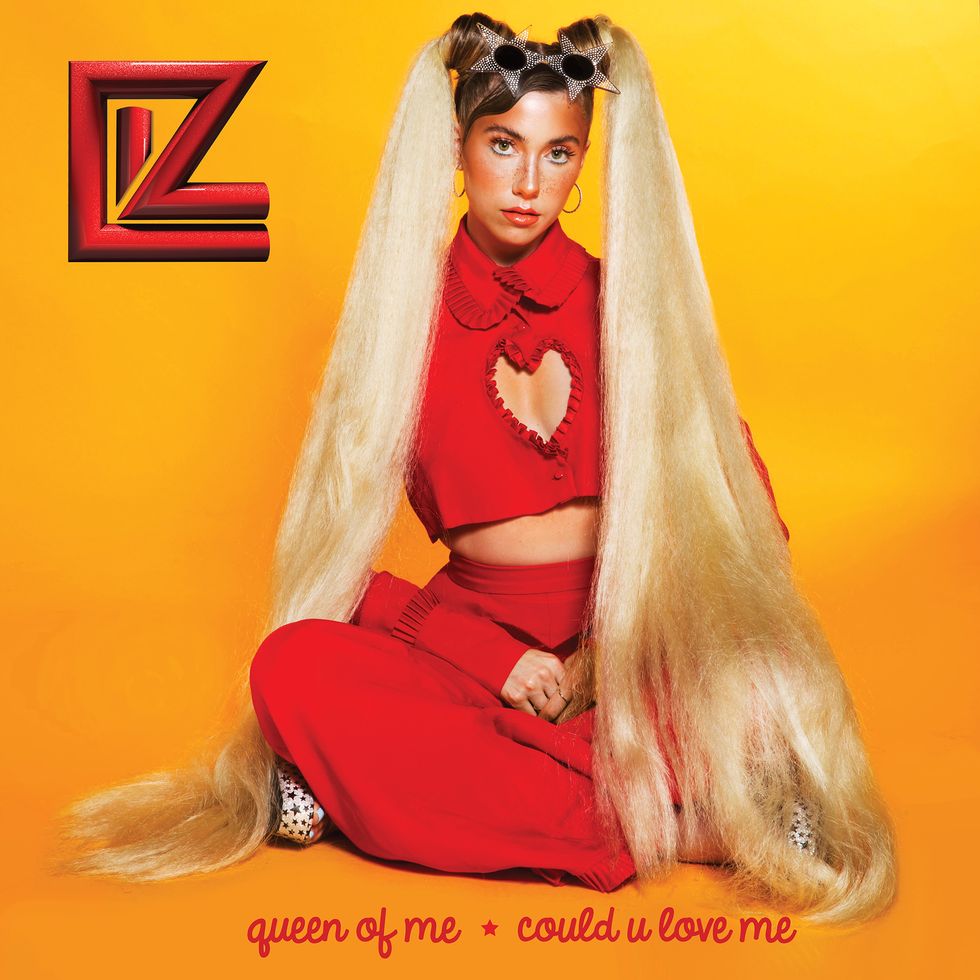 What do you think about the current pop landscape?

The current pop landscape is exciting because it's so genre-bending. Guys who I worked with on my early EP's are now producing songs for major pop stars like Katy Perry and Ariana Grande. I'd like to think I was early on some stuff. At this point, I'm continuing to do my fun, weird "underground" pop because that feels natural to who I am. It may or may not be trendy to what's going on what right now, but I'm about individuality and the future. I'd rather stick out like a sore thumb than blend in with the crowd. I'm also thinking about my visuals more than ever in the writing process.
You've always had such strong visuals. Tell me about the look you were aiming for this time, and how fashion elevates your music.
Ever since I did my audio/visual project with Nicopanda, I am obsessed with the idea of giving every release coming up an editorial element. Fashion has always been so important to who I am, and I look forward to collaborating with a range of designers and editors on my projects this year. This particular release includes an editorial I shot with Christian Cowan's designs. The concept was "caramel space cowgirl." My girl Louby McLoughlin and I were inspired by this Cindy Sherman piece called "Woman in Sun Dress" as well as this picture of Gwen Stefani by David LaChapelle where she's on a toy horse on a desert set. A lot of Christian's collection has this western vibe to it, so his pieces worked really well for this concept. The fake tan, freckles and anime hair were deliberate, as well.
Related | Designer Christian Cowan Embraces the Fantasy
Are there any current trends in electronic dance that inspire you and the music you're making right now?
I like what Jimmy Edgar is about. He's got some unreleased stuff I heard in the studio that is just insane. He's dark and bright at the same time, and is just a brilliant sound designer. I love his Berlin club influences. Always a fan of SOPHIE and would absolutely love to work with her again. Proxy is really cool too. My friend Kim Petras and I are really into '90s/early 2000s techno right now, so I'm really excited to experiment with that.
You're working with hitmakers Sarah Hudson and Jesse Saint John — what can we expect from you in 2018?
Sarah and Jesse and I just want to make art that is iconic. We don't care if it's not for everyone. But, we have so much fun creating together and we're kind of bored with a lot of the pop music that's out there. A lot of it is starting to sound the same. It's obvious when people are chasing trends. S and J push me to be fierce and not to hold back on my weirdness and individuality. I feel like they're my music parents. The stuff I did with both of them together is coming out soon.
Photography: Nikko LaMere
Fashion: Christian Cowan
Hair: Preston Wada
Makeup: Ivan Núñez
Styling: LIZ
Creative Direction: Louby McLoughlin