Little Boots is optimistic about 2018. After admittedly getting her heart broken, uprooting her life from London to Los Angeles and diving deep into her global DJ career, the dance-pop artist is gearing up to release her four-track Burn EP this spring — and she's more confident about her work than ever before.
Inspired by the gritty dance floors she's spent the past year soundtracking, Burn signals a darker, sexier shift in Little Boots' synthesized sound. Her forthcoming project also marks a major change in the way Little Boots creates music, having worked exclusively with female producers and mixers — a responsive effort that arrives at a time when gender disparity is center stage.
The British musician teased new material at the start of the New Year with her Burn mixtape, featuring an all-female cast including The Black Madonna, Jessie Ware, Lauren Flax and Francesca Lombardo. The 48-minute mix also packs in two never-before-heard tracks from Little Boots, called "Shadows" and "Picture," which will both appear on the official EP.
We caught up with Little Boots over-the-weekend to get exclusive insight into her Burn EP and the process for creating this female-empowering release. Read our conversation, and check out the official track list, below.
Little Boots Burn EP track list
1. Shadows
2. Picture
3. Eros
4. River
How does it feel releasing new music, right now?
I'm coming up on nearly a decade of doing Little Boots, which blows my mind in of itself. But it's nice when you have a new project and there are people who have always supported me and continue to. It's so amazing to have that — 10 years is nuts. I haven't done any new music for quite a while, and this is a project I've been wanting to do for ages.
You spent the last year DJing around the world. Why the shift in focus and how did this impact your music?
It's pretty natural — it's never like, I'm going to focus on DJing. I DJ, and I also play live. I do a lot of things. It just happened that I got to DJ a lot this year, and then it snowballed. I did a set for MixMag [in 2015], and that DJ set got a life of its own with more than a million views. That was the moment people were like, "Oh she can actually DJ." [Laughs] Because being a girl and a pop artist, you really have to convince people double or triple the amount you might normally have to. Once I started DJing, I got into that world and it naturally started feeding back into the music I was writing.
Your last album Working Girl was very conceptual. Will Burn have a similar focused theme?
Working Girl was a very concept-driven album to the point where it was almost a caricature, which is what I wanted to do. Burn is definitely not as concept-driven. Every new song I'm writing feels very honest, especially lyrically. I've had a lot of big personal changes over the past year, and I'm just not holding back. I'm writing from my heart more than ever. Often in the past, I've hidden behind certain metaphors or concepts, and this is coming from a much more honest place. It might be some of the most honest songwriting I've ever done.
How do you think you've reached a place of being so honest?
I really just have a different confidence these days, rather than worrying if it's too pop or not pop enough or if I've gotten between the cracks. I'm fine, I'll live in the cracks — I'll own the cracks. I'm happy to be myself. Conceptually and visually, this era is darker and more dance-driven. It's sexier, and I feel sexy for the first time in a long time. I'm not afraid to be sexy, whereas when I first started I was so conscious — especially with the first record because it was so mainstream. I was worried about being overly sexualized as a pop artist and thought that would undermine me. But time has gone by, and I'm in control of everything I do now.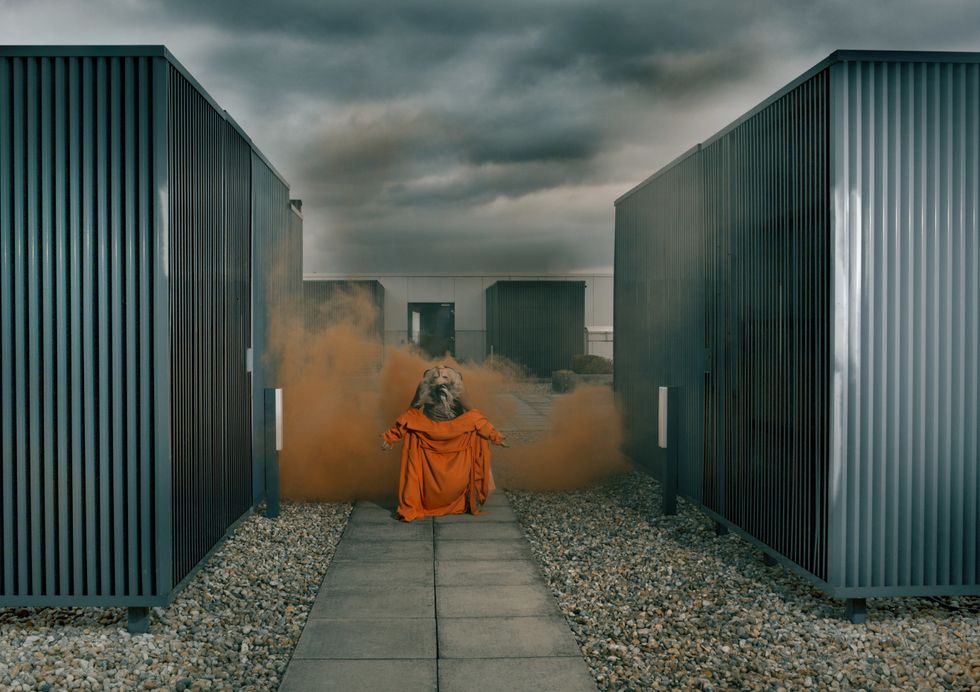 Where does that darker sound come from?

Nightlife. These are dance, club-inspired songs — that dark dance floor. I'm channeling that whole nighttime feel with dark minor bass throbbing or you can do tears on the dance floor. You can do desire, you can do seduction. Working Girl was such a daytime bright office-chic record. It was very playful, but this EP — going along with my DJing — is much darker and more sensitive.
You've worked exclusively with women on this project. Was that a conscious decision from the beginning?
It was a conscious decision, because for a long time I'd been wanting to do an all-female project. I've been doing this for nearly a decade, and I've worked with so many producers and writers who're amazing, but the whole time I've worked with one female producer. Still, female producers are a huge rarity in comparison to men. The imbalance is insane, and I'm like, Why is that? It's not because girls aren't good at production. Is it because there aren't enough role models? Once I started digging around, I realized a lot of my favorite DJs at the moment are women, so I was like, Why can't I see if I can make this work? It became this really great, inspiring framework, and it's so important to put a spotlight on female talent — especially when they're not the face of the project. If you're a producer in a dark room, you're not going to get a spotlight shone on you.
This framework feels incredibly responsive to the times.
I hope so. When I read a lot of commentary on things in this space, there's a lot of talking and not a lot of action. People talk about the imbalance, but go work with female producers or go make 50 percent of your bill women. Go and put a women on the cover of DJ Mag or Billboard. Be proactive rather than saying, "This is a problem." I'm hoping 2018 is the year of action.
What was the collaboration process like?
It was a bit of a nightmare because they were all over the place. A lot of them were based in Berlin. We were constantly on email, but this is making music in 2018. You can do everything digitally. It'd start with a sketch, then I'd write something over it and send that back. Then whoever it is would send back some extra beats. It wasn't straightforward, but we were on the same page vision-wise. All the DJs came from different worlds, even though it's an alternative dance space. All of them embraced my melodic pop hooks, which is what I'm always trying to straddle — that sugary melodic hook with this beat-throbbing club world. Bringing that together is always a challenge, so it was great to have other people involved. It's amazing to now have this international project, and it feels like an ongoing collaboration.
With all that's happening in the world, do you consider your dance music escapism?
I've personally had a very crazy year. I moved to LA, and completely uprooted my life in London. Basically I got my heart fucking broken, so I had a lot of personal changes. I've been very selfish because I'm aware the world is falling apart and Trump is doing shit on a daily basis, but I've been quite internalized. I don't think that's a bad thing because I think everyone is craving escapism from inner demons or external things in the world. I've never been a huge fan of very realistic, honest pop stars with their acoustic guitars. I want pop or dance music to be magic escapism, and I think it's an exciting time for escapist music.
Photos Courtesy of Little Boots
Sign Up For The Morning PAPER