In the video for his latest single "Lights Up,"Harry Styles cements his personal style evolution with a series of gender fluid, glam rock clothes. His affinity toward sheer blouses and frilly sleeves takes hold once again with pastel colors and plenty of sequins. One of the brands he wears in the clip is Lazoschmidl, and he's actually sporting two different pieces from the Swedish label.
The brand is run by German-Swedish duo Andreas Schmidl and Josef Lazo. They debuted their first collection in Stockholm in 2017, and have since made a name for themselves with their youthful, gender-disrupting approach to traditional menswear.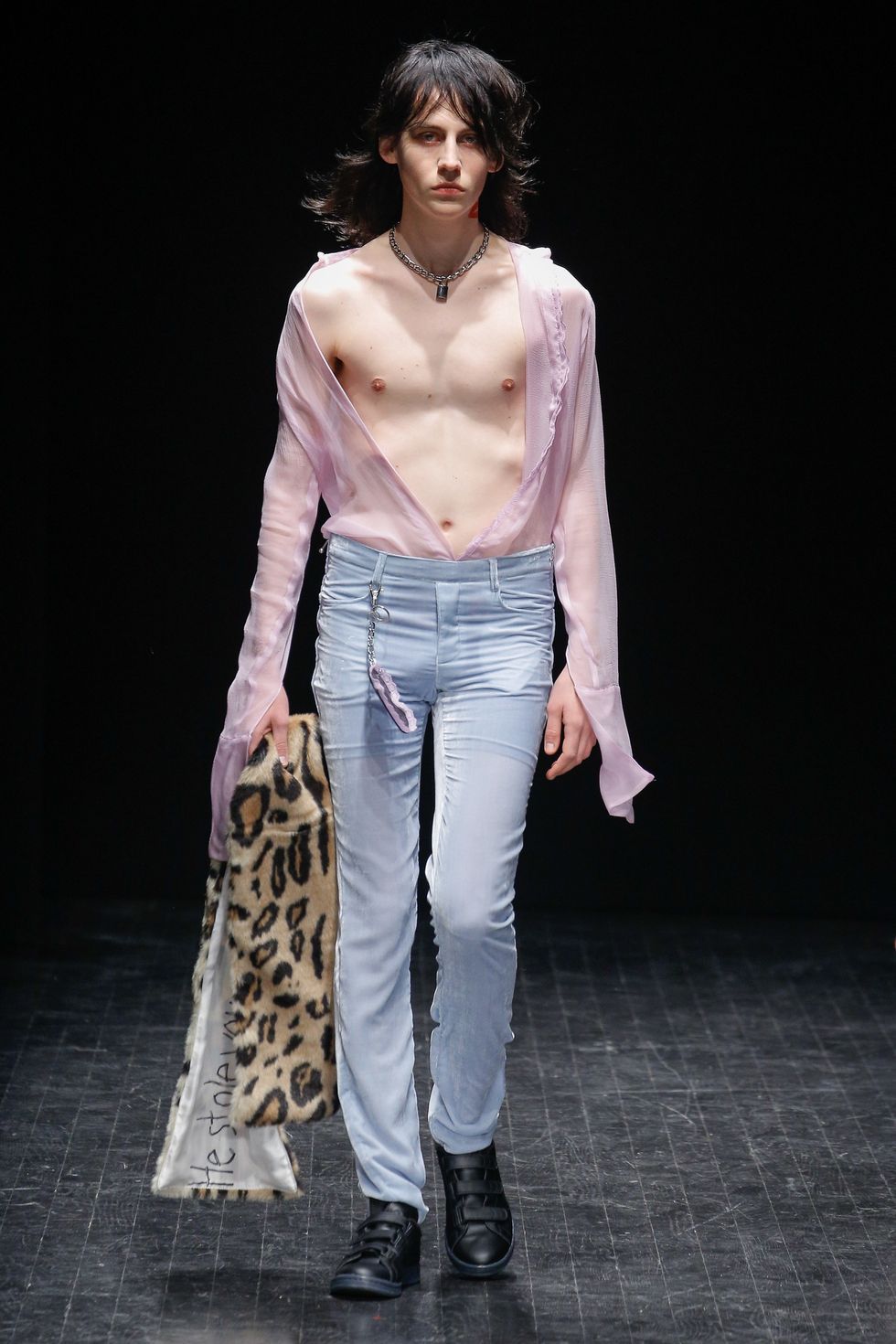 Naturally, Styles has been one of the first mainstream celebrities to gravitate towards their conceptual, nonbinary clothes. "Harry Lambert is a fan of our work since our first standalone runway show in 2017," Schmidl tells PAPER, referring to Styles' longtime stylist, adding that he has since borrowed pieces for the singer and for editorial shoots.
So when it came time to select the wardrobe for the "Lights Up" video, Lambert borrowed a lilac silk chiffon shirt from the brand's Fall 2017 collection. (Styles wore the sheer top while on the back of a moving motorcycle.) Schmidl and Lazo also created a custom version of their glitter tulle body suit shown from their Fall 2018 collection, which was rendered in a sky blue color and worn underneath a jumpsuit by Harris Reed, where only the glittery sleeves where revealed.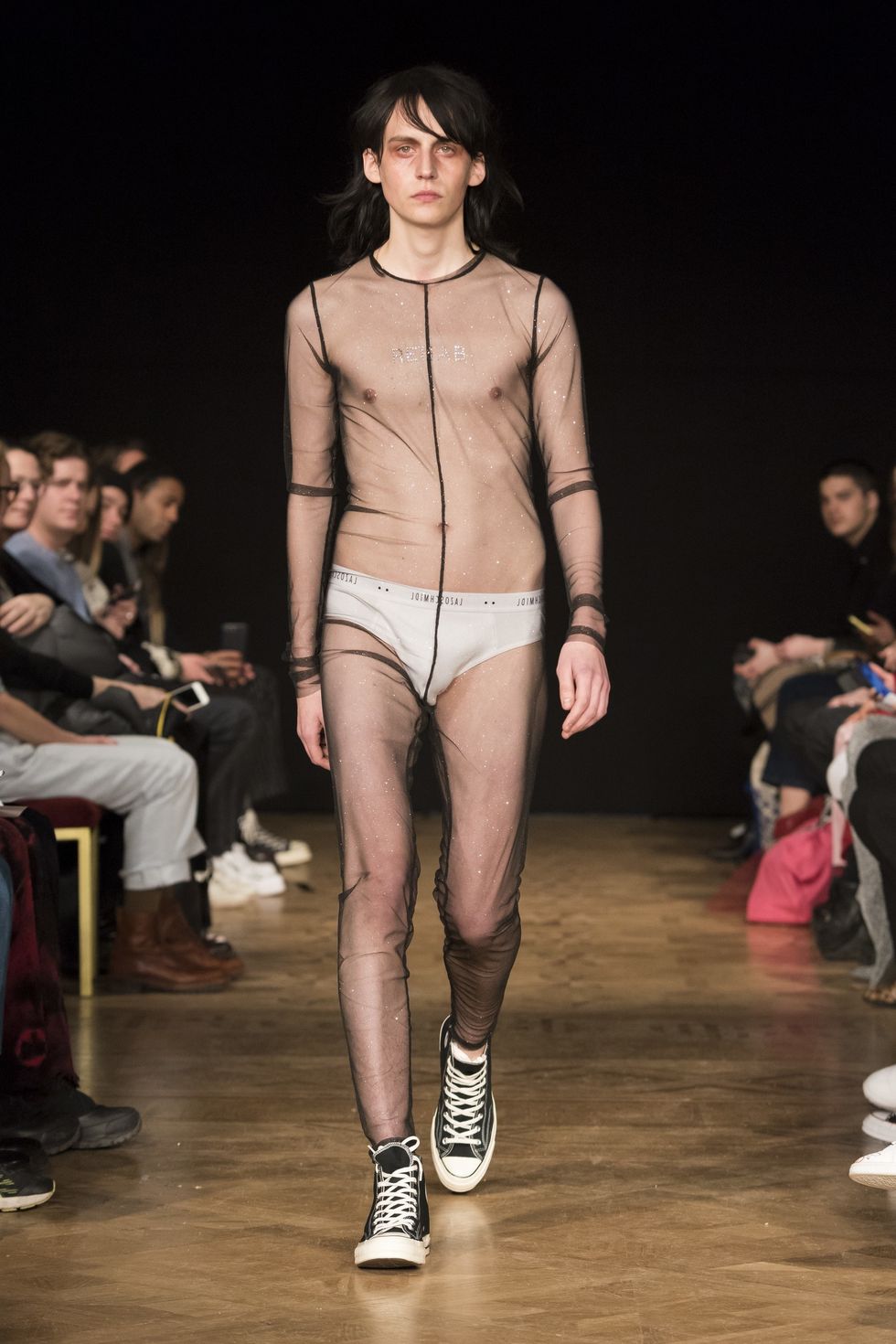 "We believe he picked our designs as we combine a certain playfulness and fearlessness," Schmidl explains. "We always imagine characters who are confident with their sexuality. A recurring motif is a glam rock persona stealing their outfits from his girlfriend's wardrobe. Jackets are a bit too tight, shirt fabrics sheer, romantic and embellished etc."
When the shirt (and jumpsuit) finally made their appearance in the video, the designers were moved to tears. Schmidl explains that as Styles has borrowed this and similar garments before, he believes that the singer simply loved wearing the shirt and felt completely comfortable in it. "He actually wanted to keep it for his archive," he says. "So hopefully this is just the beginning of an era and we are super thankful to Harry Lambert for creating this moment."
Sign Up for the Morning PAPER