It's been 20 years since Julia Stiles captivated screens as Kat Stratford, the brainy, outspoken foil to the late Heath Ledger's bad boy romantic in the classic high school dramedy, 10 Things I Hate About You. If we were given the chance to peek into Kat's life in 2019, it's not crazy to think it might resemble that of Elizabeth, the journalist Stiles plays in fall's much-anticipated blockbuster, Hustlers, out Friday.
As Elizabeth — based off journalist Jessica Pressler, whose New York Magazine feature about a group of New York City strippers who got rich drugging and scamming their elite, wealthy clients provided the basis for the movie — Stiles plays a curious, thoughtful woman who can understand and even appreciate the complexities, contradictions and many layers within each of us.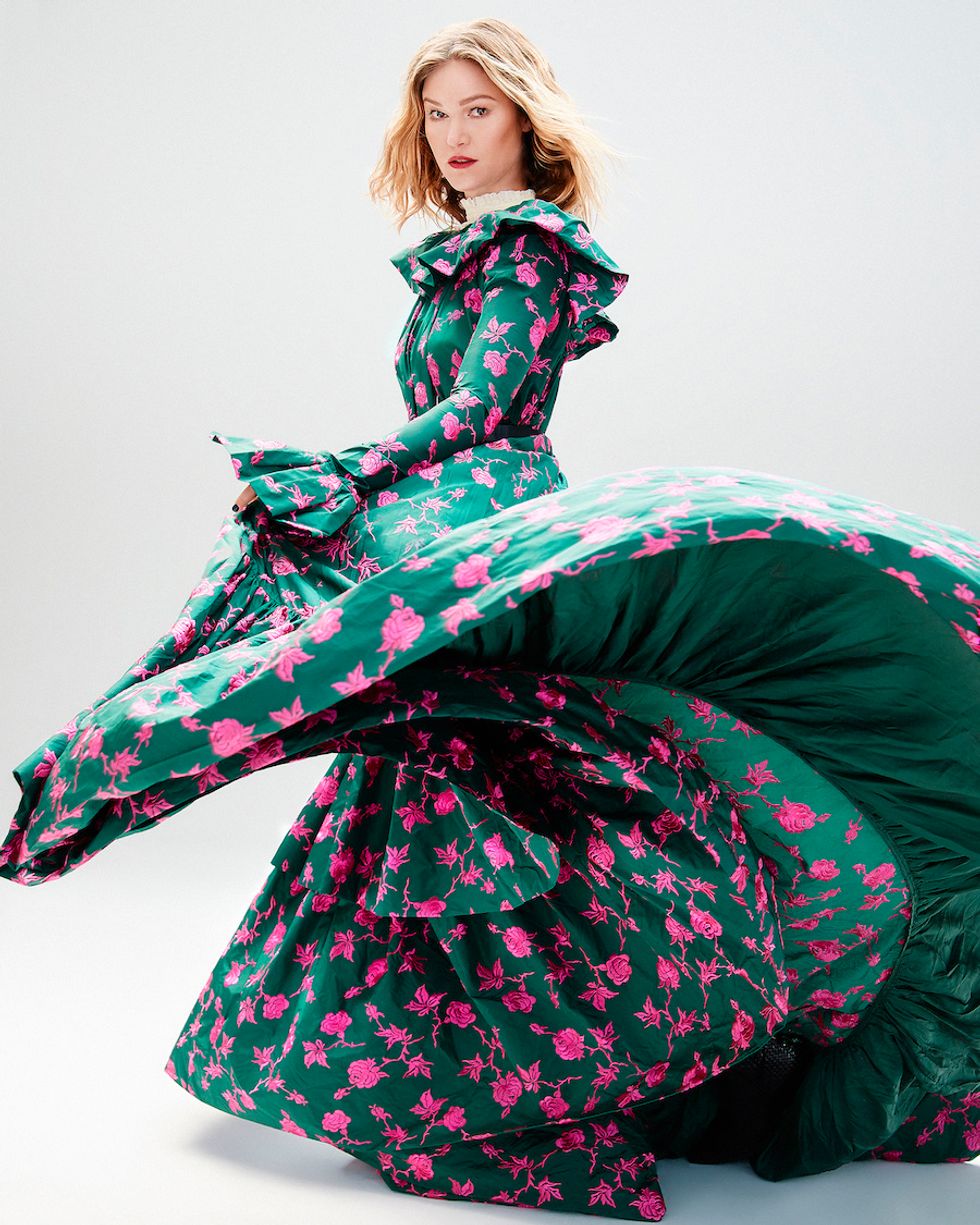 Dress: Erdem, Belt: Alexander Wang, Collar: R-13
But back in 1999, her portrayal of a younger version of this type in 10 Things felt like a rare depiction of a teenage girl who was intellectual, feminist, alternative, forthright — and not afraid to show it. In the late-90s early-aughts entertainment landscape in general — and teen movies in particular — those types of girls either didn't exist or were treated like buzzkills who had to get makeovers before audiences liked them.
Twenty years later, we are firmly into feminism's resurgent fourth wave and it's practically a given that many teens (both on the screen and in real life) are vocal about progressive topics like feminism, consent, gender and sexuality. Even the cool, popular kids are doing it (see: Alexa Demie talking about sexuality existing on a spectrum while playing Queen Bee cheerleader Maddy on HBO's Euphoria).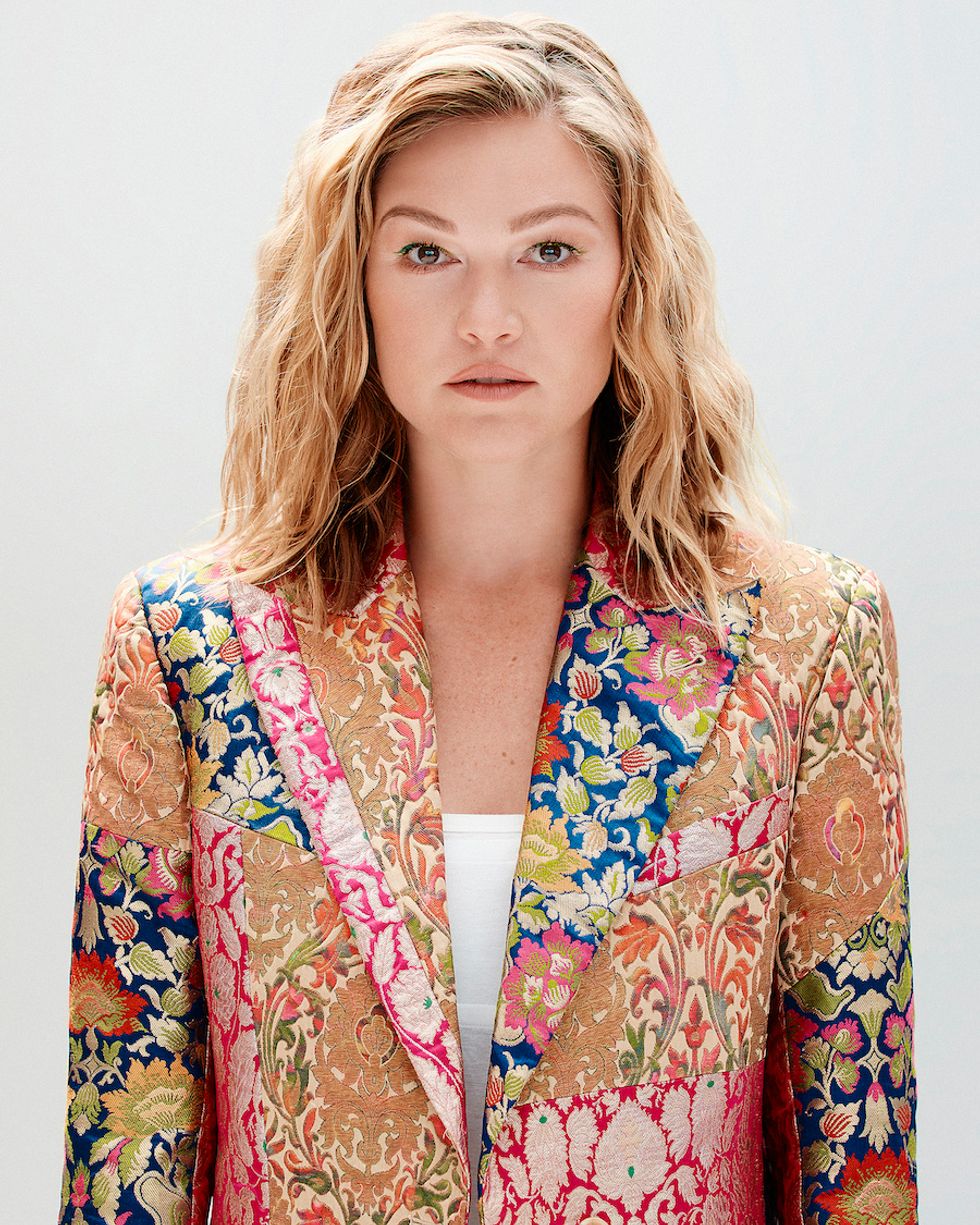 Suit: Prabal Gurung, Corset: Dion Lee
And after watching Hustlers, it seems likely that without this cultural evolution, a movie like this wouldn't exist (or, at the very least, wouldn't exist in the same way). As Elizabeth, Stiles helps propel the film's narrative forward, asking strippers Destiny and Ramona (played by Constance Wu and J. Lo, respectively) about what they did, why they did it, and how it all makes them feel.
Her approach, much like Pressler's original tack as well as that of the film's writer/director Lorene Scafaria, neither passes judgment on the womens' actions nor makes excuses for them. As viewers, we simultaneously develop an understanding of the circumstances that have propelled them first into the club and then into crime without letting a sense of empathy paper over their culpability or flatten their experiences into easy Robin Hood-type tropes.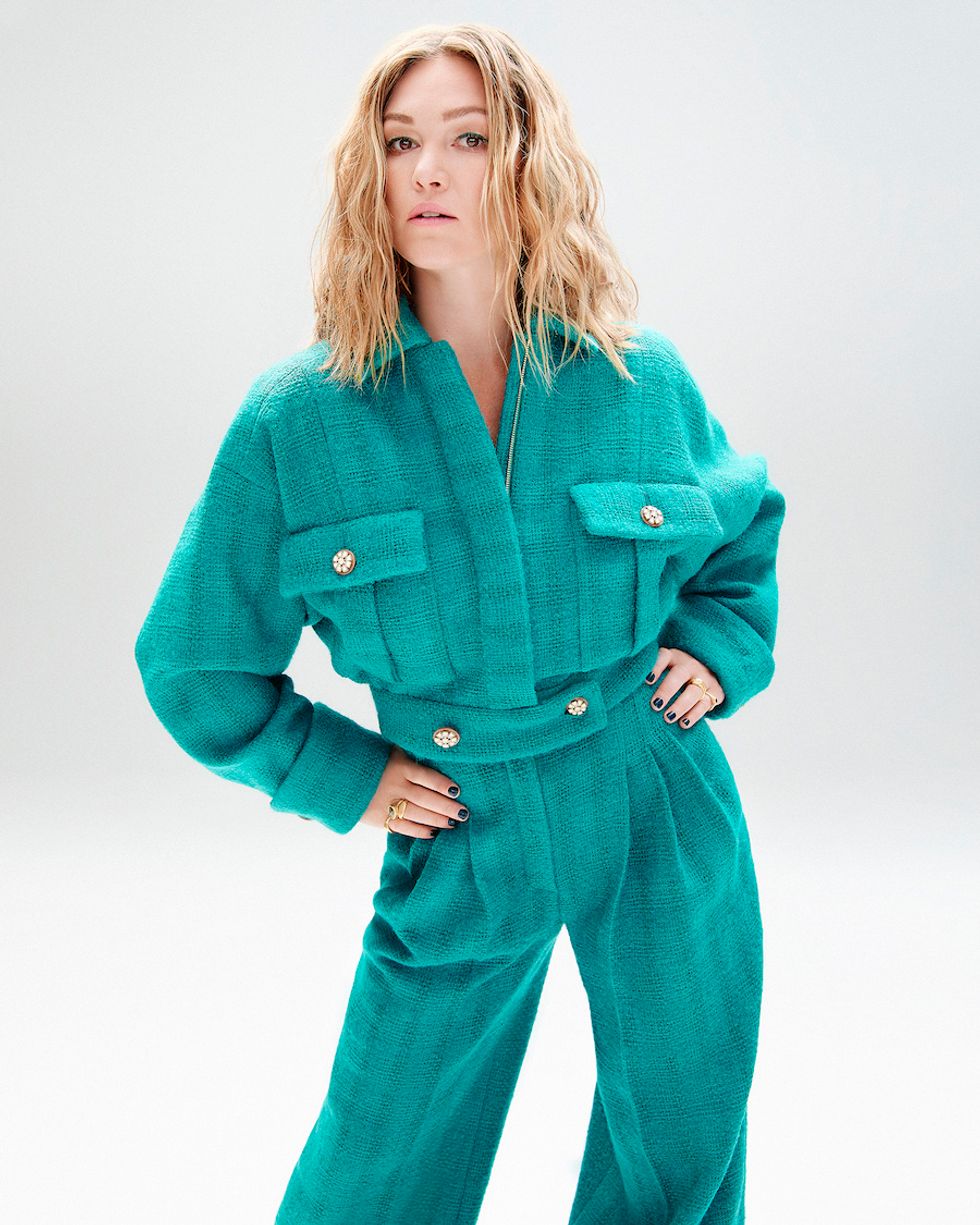 Full Look: Chanel, Rings: Eli Halili
Hustlers, which also features Keke Palmer, Lili Reinhart, Trace Lysette and attention-grabbing cameos by Cardi B and Lizzo, manages to blend raucous, make it rain-style scenes (including an epic pole dance by J. Lo) with quieter moments that may leave you thinking about varied heady topics like women's agency in the midst of late-stage capitalism or our addiction to consumer culture and status symbols.
It's a vibe that actually somewhat parallels Stiles' other big project, Riviera, a TV drama about the 0.1% that now sees Stiles in a flashy, morally compromised role. Originally aired in the UK, the series came to the States last year (you can stream it on Ovation and Sundance Now) and Stiles is currently in the midst of shooting season 3.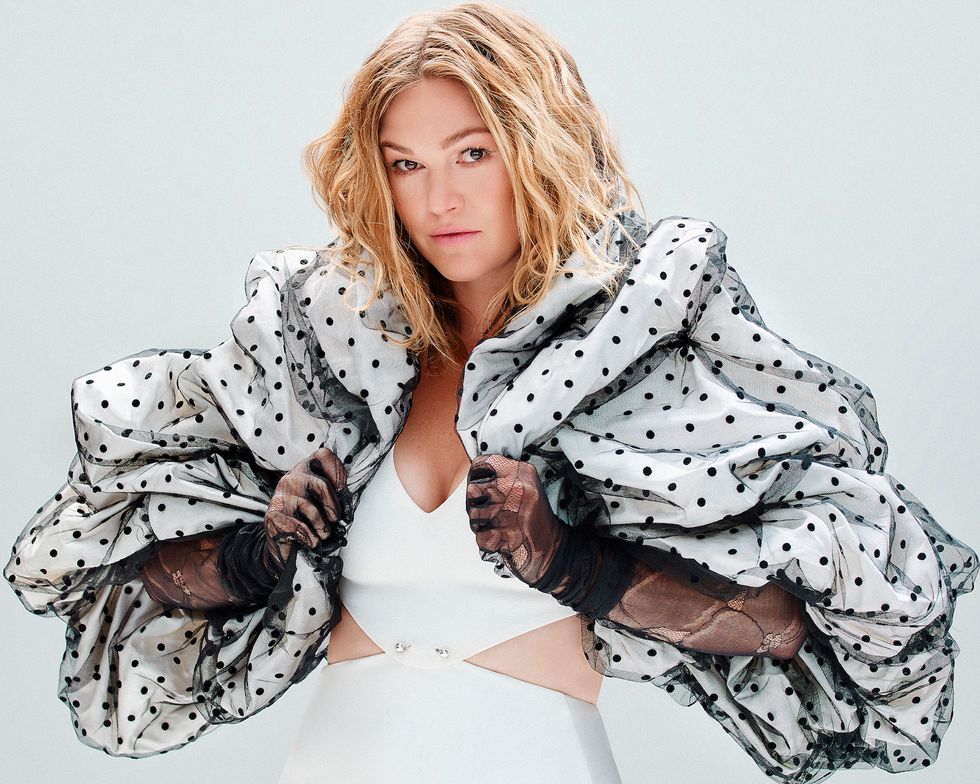 Jacket: Marc Jacobs, Dress & Gloves: Dion Lee
From a hotel in Venice where she was preparing to film her scenes, she chatted with PAPER about what shooting Hustlers and Riviera has taught her about the mega-rich, her takeaways from the stripper saga and why she thinks that 20 years later, Kat Stratford still resonates as much as ever.
How did you first become involved in Hustlers. Had you read the original New York Magazine article before you got the script?
I had read the article when it came out. I was following Jessica Pressler's work closely and I was struck by the article she had written about Anna Delvey, the grifter in New York. When my agent told me about Hustlers, I recognized Jessica's name and I remembered the original story and so I was intrigued. They said to me, "You know, it's not a flashy role, you're not playing one of the dancers," and I still wanted to read it — I didn't really care. By the time I finished the script, I said to Lorene when I spoke to her, "I don't care what I have to do to be a part of this movie, I would sweep the floors and make sandwiches for everybody." It's not only such an interesting story what really happened, but also Lorene's take on it, which was also directly influenced by Jessica. I thought there was a lot to this role of the journalist... because she sort of grounds the movie — she's the eyes and ears for the audience.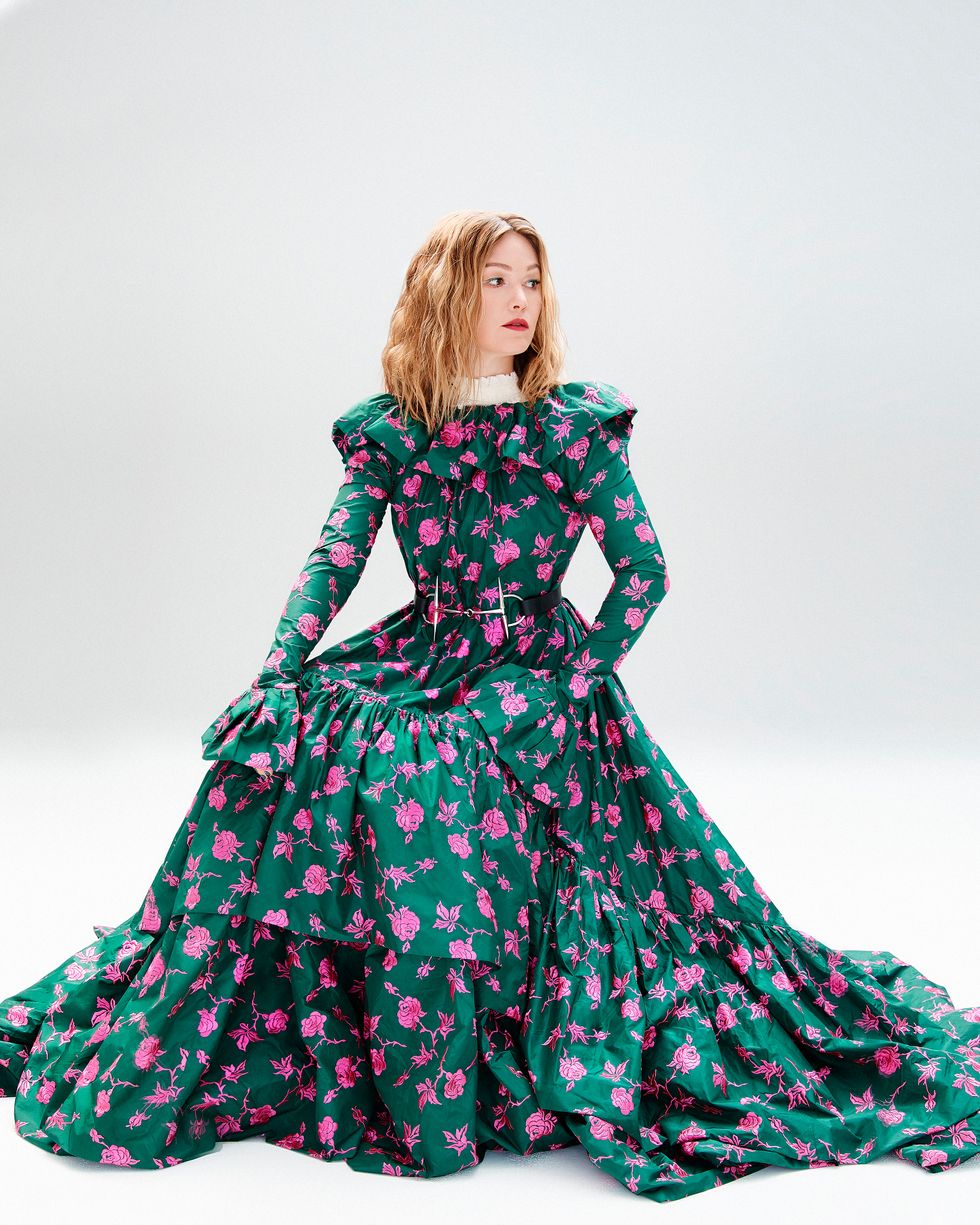 Dress: Erdem, Belt: Alexander Wang, Collar: R-13
Hustlers has been getting a tremendous amount of buzz and, along with that, we've seen lots of big stories lately about other con artists and scams like Elizabeth Holmes and Theranos, Billy McFarland and Fyre Festival and Jessica's piece on Anna Delvey. Why do you think we are so fascinated right now with stories about scammers?
That's interesting. The movie kind of deals with it but it may be [due to] the aftermath of the stock market crash in 2008. I think that was a catalyst for people going, "Wait a minute." I think specifically with the women in Hustlers, you could tell this story five different ways and I think what's particular to our cultural climate now that Lorene did, is she's not telling a true crime story that's judging these women and villainizing them. She's actually seeing it from many different perspectives and, particularly, a compassionate one. And then maybe it's a particularly American thing, this idea that everybody wants to get rich quick. We have this weird mix of repulsion and adoration for people who can do that. I think one thing that threatens some people or is provocative or intriguing to people hearing about this story is that these women are ultimately living in a world where they're kind of powerless, and they turn the tables and seize control over their livelihood. Constance [Wu] says at one point in the movie that she became the CEO of her own company. That's something that we simultaneously admire and are maybe distrusting of.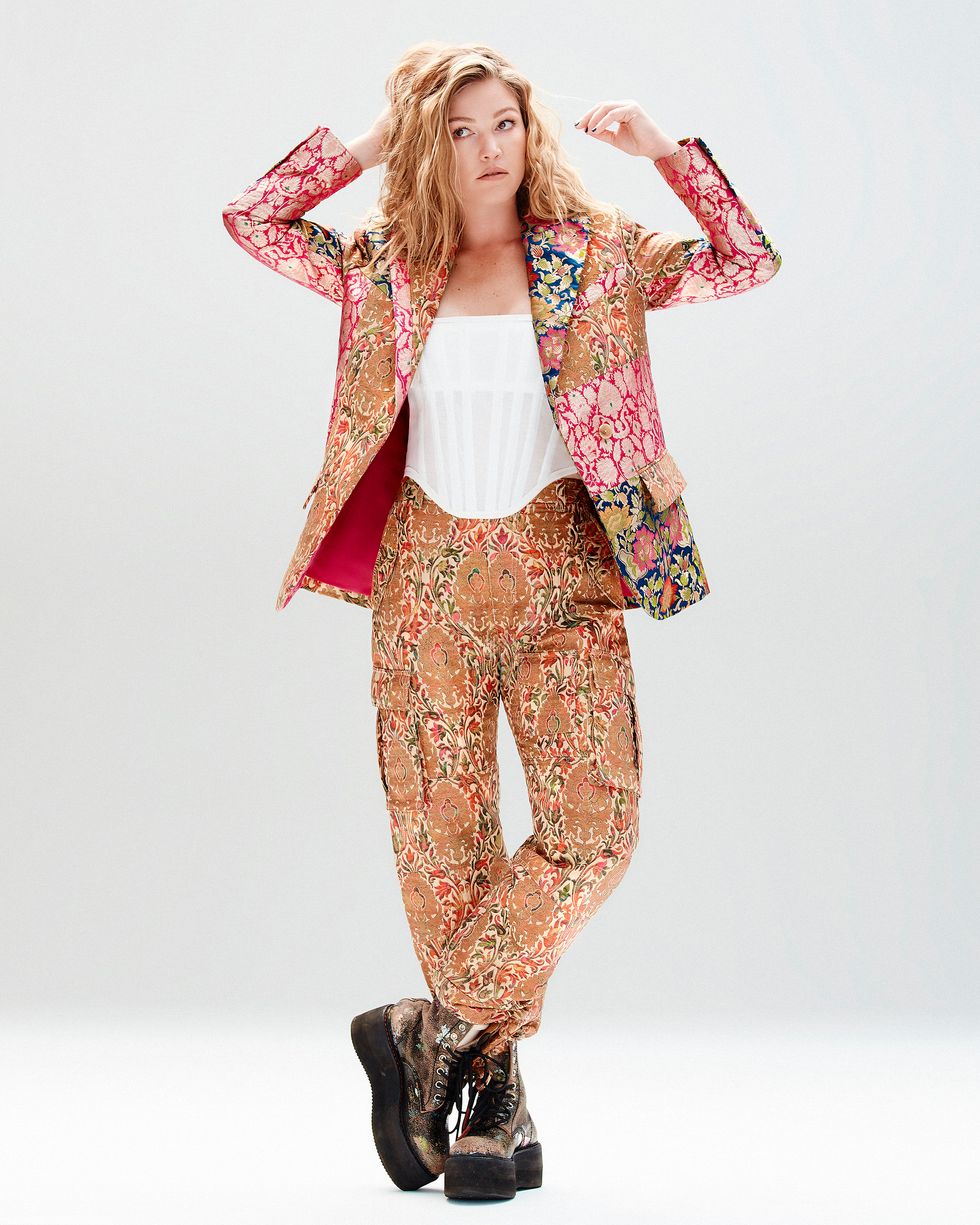 Suit: Prabal Gurung, Corset: Dion Lee, Boots: R-13, Rings: Eli Halili
I was surprised by the emotional response I had to the film and how much it made me think about our late capitalist culture of consumerism and these perverse incentives we all have to get rich and consume. Did you and your castmates have any conversations like this, or were you thinking about any these topics while shooting the film?
I think what Lorene [Scafaria] did so well was portray the friendship and sometimes the abusive mentorship between Constance's character and J. Lo's character. What that shows is Lorene was interested in the complexities of these women — it isn't just black and white. You really feel the financial reasons why they did this. It was because of wanting to do noble things like pay off debt and take care of their children but it was also materialistic — it wasn't one or the other. I think that was really honest. My character says at one point, "You didn't do this for vengeance or for money, you did this to make friends." I think what was really heartbreaking at one point is that Constance's character really looked up to and was captivated by Ramona and then, you know, shit happens and plea bargains happen and all of a sudden the light wasn't shining on her anymore. These are the things that go beyond politics and who's right and who's wrong — it's actually really, really layered and a journey. They found a sisterhood in a male-dominated world that is really not about being kind to other people or taking care of other people.
"We have this weird mix of repulsion and adoration for people who can get rich quick in America."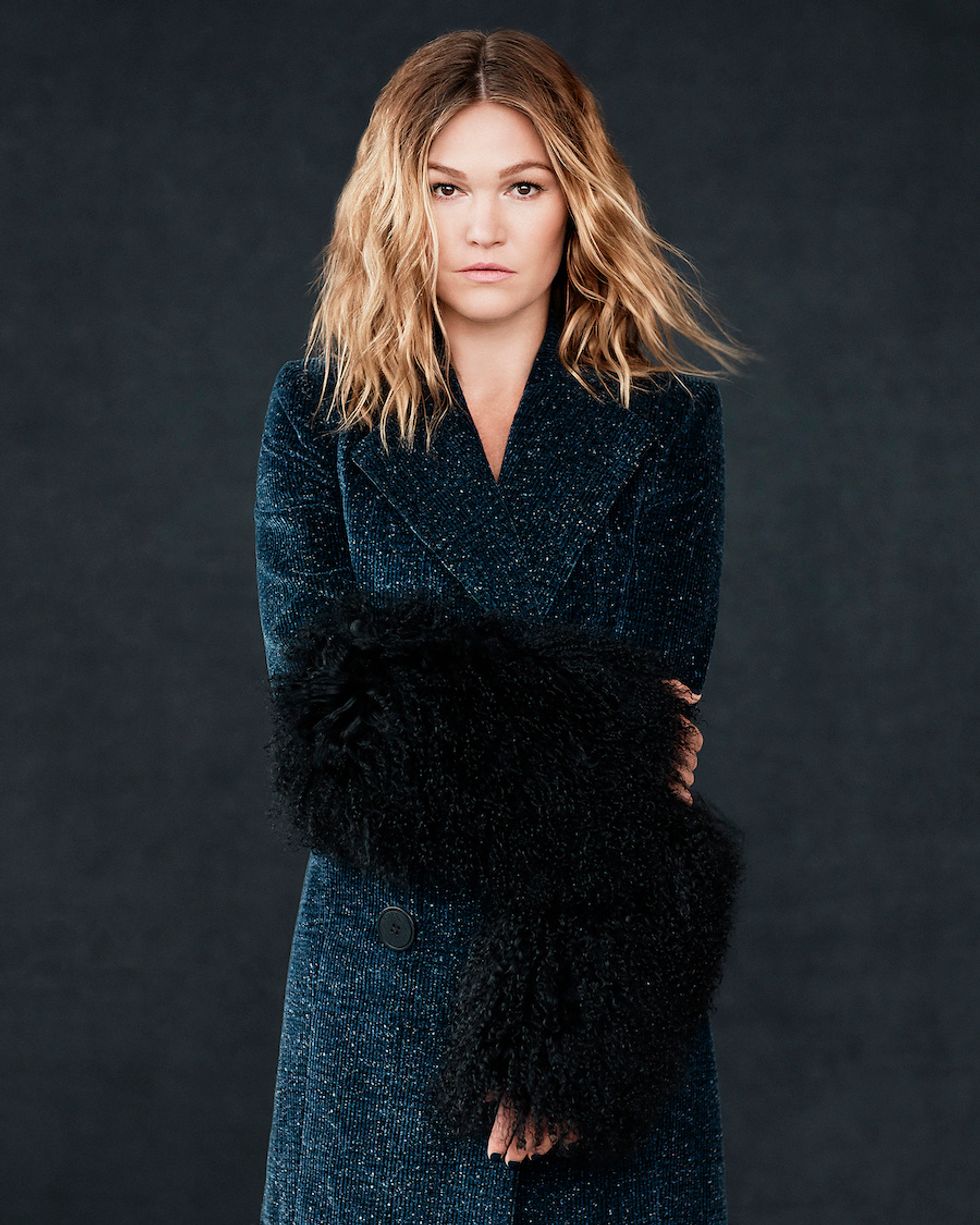 Coat: Claudia Li
Let's talk a bit about your other project, Riviera, where you play someone on the other side of this wealth equation — you're portraying a character who lives in a very rarified world of the 0.1%. Ahead of shooting season 3, will your experience in Hustlers and the themes it centers on have any impact on your approach to your role in Riviera?
The original nexus of the idea behind Riviera that sold me was this idea that behind every fortune is a great crime, and Hustlers kind of deals with the same thing. I also think about the idea that there's a bit of a conspiracy, too — that there's a system in place that keeps the wealthy, wealthy and immune to prosecution. One thing that struck me about the story of Hustlers is that Scores, the club, was never prosecuted. Riviera has a lot of conspiracy and dirty secrets that get uncovered. And another similarity would be that the character that I play in Riviera — I made [the producers] promise me that she wasn't just going to be reacting and be the victim of circumstances, that she was going to try to take control of her lot in life. And to take control of her enterprise. In many ways, the women in Hustlers do that.
"The idea that really sold me was this idea that behind every great fortune is a great crime."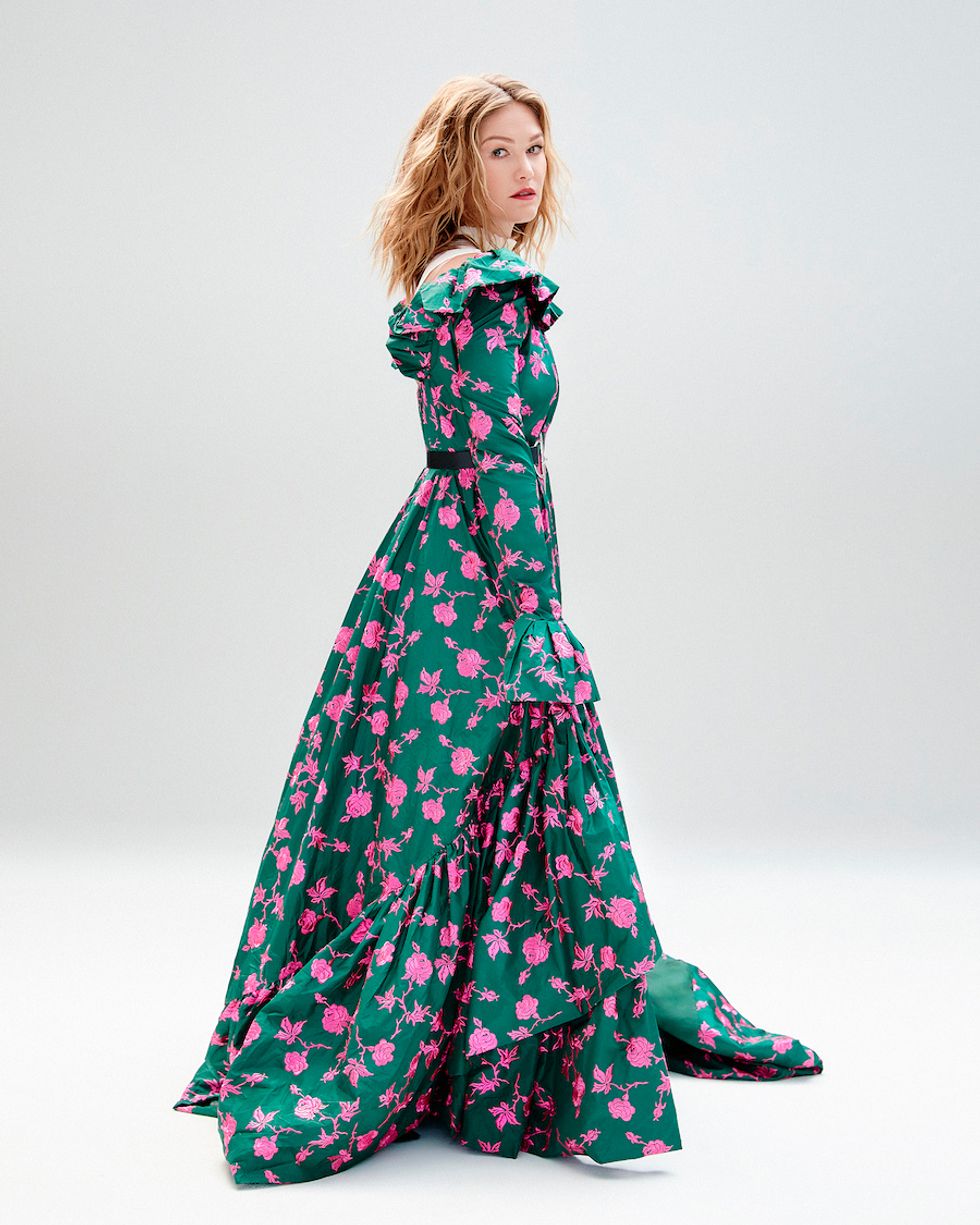 Dress: Erdem, Belt: Alexander Wang, Collar: R-13
Completely. Speaking of trying to have a sense of agency, I wanted to look back at your role as Kat in 10 Things I Hate About You since this year is the 20th anniversary of the film. So much has changed in our culture and society over these two decades, especially for young women. Your portrayal of Kat really was one of the few role models or archetypes back then of an outspoken, alternative, smart and feminist woman and it seems like so many more young women are comfortable embracing their inner Kats in 2019. Do you feel any sense that your role — and who you are in real life — paved the way for this evolution?
If I had even a small part in that evolution of confidence in women, I'm really happy. I think I gravitated towards that role for the same reason that it resonates with people still, and it's exactly for the reasons you said: when I was 17, I was dealing with the things normal teenagers deal with and then also auditioning as an actress in high school. I was so sick of going on commercial auditions and having them tell me I was too serious or too intellectual, or I should be more bubbly and effervescent, and so to read a part like Kat was so refreshing to me. I was like, "Yeah, this speaks to me. A girl who is unapologetically opinionated and a fish out of water but she's not crying about it. And her main objective in life is not to get a boyfriend."
I think when I finally got cast in that role — and I was thrilled — I was probably worried at that time about, "Well, where is my whole career going to go when I'm approaching 40?" Now we still have a long way to go but there has been a seismic shift in the entertainment industry where I feel like the roles that are coming my way and that are available to me and my peers, whether it's behind the camera or in front of it, is even more interesting and exciting now than what we were doing in our 20s, generally.