After launching a record-breaking collaboration with the brand in February, Jeffree Star has teamed up once again with Morphe to give fans a whole new kind of makeup experience — and it is, truly, an experience. Social media went nuts when the Jeffree Star x Morphe universe was expanded earlier in August to include a massive brand new palette of 30 eyeshadows and the first ever J Star-approved setting spray. Never one to shy away from giving the fans what they want, Star is back with a never-before-seen arsenal of products that are launching exclusively with Morphe online and in stores across the country.
Two new lip kits, which include staple Jeffree Star Cosmetics Velour Liquid Lipstick shades in addition to an array of glosses and lip toppers, round out the most recent drop with Morphe and set a new precedent for luxury brands looking to collaborate with more affordable labels. The formula in the liquid lips are identical to Star's formula, used for all products in his own line, and clash gloriously with the Morphe gloss formula. While the individual liquid lipsticks and glosses on Star's site go for around $18 outside of a bundle, the entire kit being sold by Morphe retails for just $25, and includes five products to build out an entire lip look.
Excited about the new product launch and what it means for his own brand in the future, PAPER sat down with Jeffree Star to discuss the new line extension, as well as the previous drop which included his first ever setting spray — and if you know how picky Star is with his setting sprays, you know this one's got to be good. Read the full interview below about each new product, his efforts to provide a range of products at different price points, and the craziest stories from his Morphe store openings.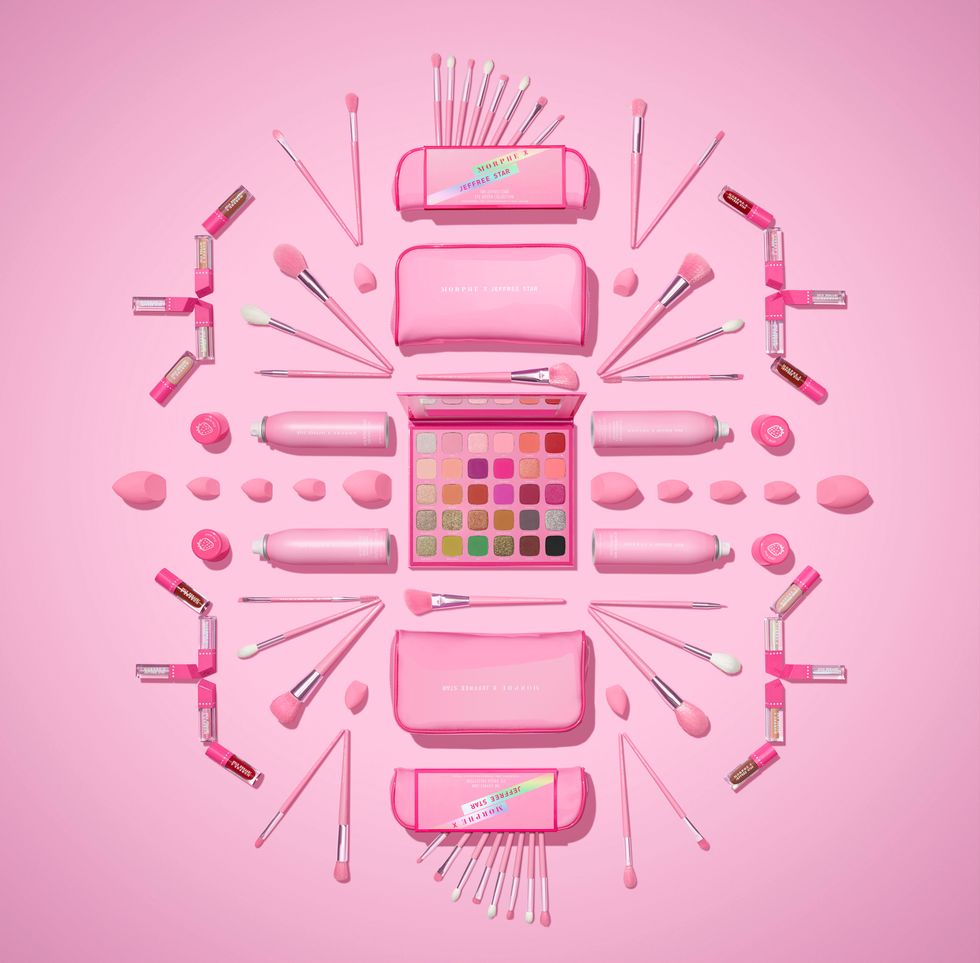 I've been seeing so much buzz on Twitter. Having your product at this price point is such a big deal for so many of your fans. To put it in context, the glosses on your site retail for $18, and the entire lip kit that's launching is $25. Can you talk to me about developing this range?
Isn't that cool? I really wanted to make a drugstore collection that was a different price point for all the fans that haven't been able to try my brand — or maybe they have, but they don't have a lot of it. The good news is that drugstore brands now, including Morphe and Wet N Wild and E.L.F., all of their ingredients are a lot better than they were 10 years ago, or 15 years ago. I remember being in middle school and high school and Wet N Wild was horrific. The formulas... it was literally a joke, it was like Halloween makeup, right?
Oh yeah.
Now, the ingredients and everything are a lot better, a lot better quality. Thank god. I picked Morphe because not only are they like family to me, and they have a partnership with my brand in their retail stores, I love their formulas. I actually like the product. If we're going to collab, everyone has to get the Jeffree Star experience. A lot of their palettes don't have a mirror, they don't have the shade names on the actual palette. There were certain things I was like, "We have to do this to really make sure it fits in line with what I'm doing." They were so open to all my ideas. They really made it all happen. They would be like, "We know you want to do this, and it may be a dollar more," or this and that. It was fun to get to tailor it. I say drugstore because it's a different price point for me, but it's cool to make a different collection like that. I think Morphe knocked it out of the park.
Looking at the 30 shades in the palette, there really is a strong Jeffree Star Cosmetics visual from the range as a whole. The lip shades are also really stunning.
So I do mini lips on my own website, but I always bundle them in like, eight shades, so you can't just get one or two. Morphe was like, "We have lip glosses as well, and toppers, let's combine forces." I was like, "OK, but I don't want to use my mini packaging." I wanted to do something a little different, so we changed it. You get to have two of my liquid lips, two glosses and a topper. You can literally create any look, I call it the "day" and the "night." The day kit of nudes, and the night of dark reds.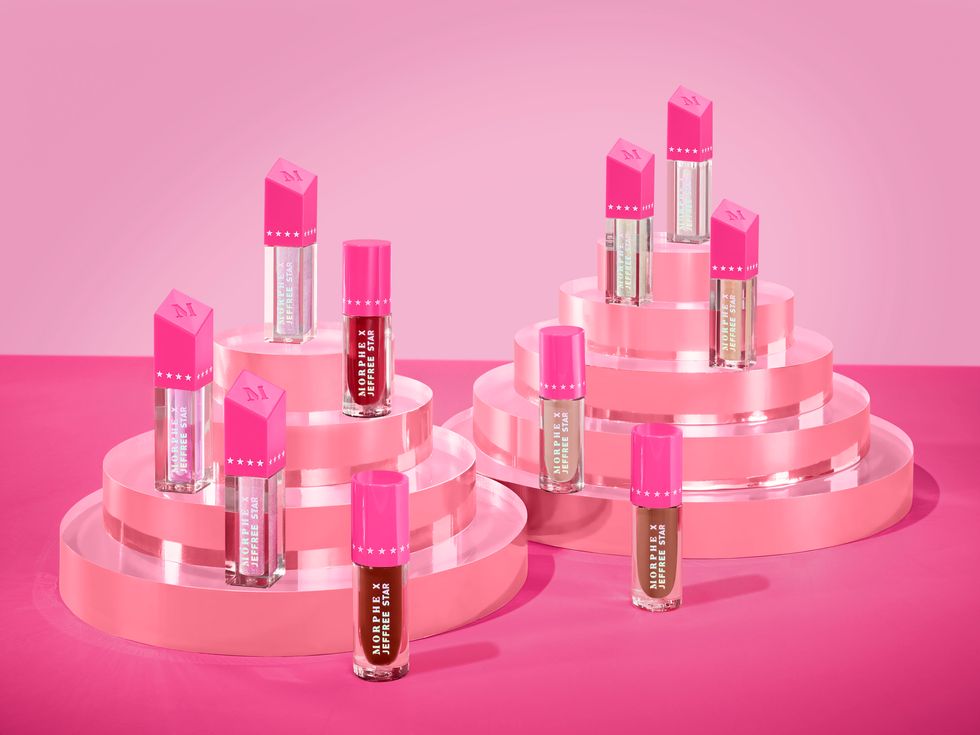 Very vampy. Is there any difference in formula between your liquid lips and the ones in the kits?
Good question, they're identical formulas. I shared with Morphe, in confidence, the formulas for that. There's no, "Oh, they just shade matched it!" I'm very transparent.
The toppers are beautiful, too.
So pretty.
The eyeshadow palette obviously has some bright colors — the green shade is a standout. The two lip kits are relatively, at least for the J Star brand, understated. What was the decision behind that, giving two foundational lipstick colors to fans and not more eccentric colors?
I think since Morphe carries my brand, and I have over 60 shades all over the rainbow — I was actually the first brand to make a pure white liquid lipstick — I just wanted to give the Morphe clientele a safer option. A lot of people will buy my lip bundles because there will be seven, what we call, "safe shades," and one wild card. I didn't want to give people a hot green and have them be like, "Eh." I want them to test the waters and be like, "Wow." And if you want more, go buy more!
I also wanted to ask about the setting spray that I've seen people posting about. This is the first setting spray you've done, right?
Yeah, I've never done a setting spray for JSC, or a collab. It was cool to be able to do one. The iconic Morphe Continuous Mist I've used so many times, whether it's to refresh my makeup or otherwise. Every time I see a product, I always imagine it pink for some reason. I think, "How would I make this look cool?" Imagine a Barbie setting spray. I wanted it to smell a little different, so it wasn't just me copying their formula, you know? Morphe let me customize everything, which was really special, and it's so good. My grandma, my whole family uses it every morning and night.

Who was the first person you let try the spray?
It was my best friend and makeup artist Nicole, "Lipstick Nick." She's the Director of Global Artistry at Morphe. She's done my makeup for every single campaign since we started, it's wild.
There are also a ton of brushes in this next drop, let's talk about those. First of all, the names I'm obsessed with: the "Oh Hiiilighter Brush."
[Laughs] Thank you!
Is that the best part, the naming process?
I love naming everything, I really do. I think my favorite brush in the kit is the Plastic Surgery Contour Brush, I use it every day.
We must contour every day!
Yes! I actually love Morphe brushes, I've been using them for such a long time. I think probably the second video on my channel I was using their stuff, like four years ago. I was a fan, so it's so cool to be able to turn the brushes pink and put a Jeffree Star spin on them. They turned out so perfectly.
They start at $4, too, which is a great price point too. You're not going to get that brand experience for that price anywhere else. Since the beginning of your brand, I've seen fans asking for a range of price points. When did you first start noticing requests from fans online for a range of products?
I think when I started reviewing crazy luxury stuff all the way to three-dollar concealer, a lot of people were like, "Wow, I wish we could find more brands that made good products." Four years ago, when I started to review makeup for a living, not all the drugstore brands were up to par. I think with me setting the standard, like, "You guys, I don't care if it's five dollars, it can still be better. This is shitty." A lot of brands were like, "Oh wow, we should step it up because Jeffree's canceled us!" It was cool to be — not to toot my own horn — at the forefront of pushing the beauty industry to step up their standards because we're not going to take bullshit anymore.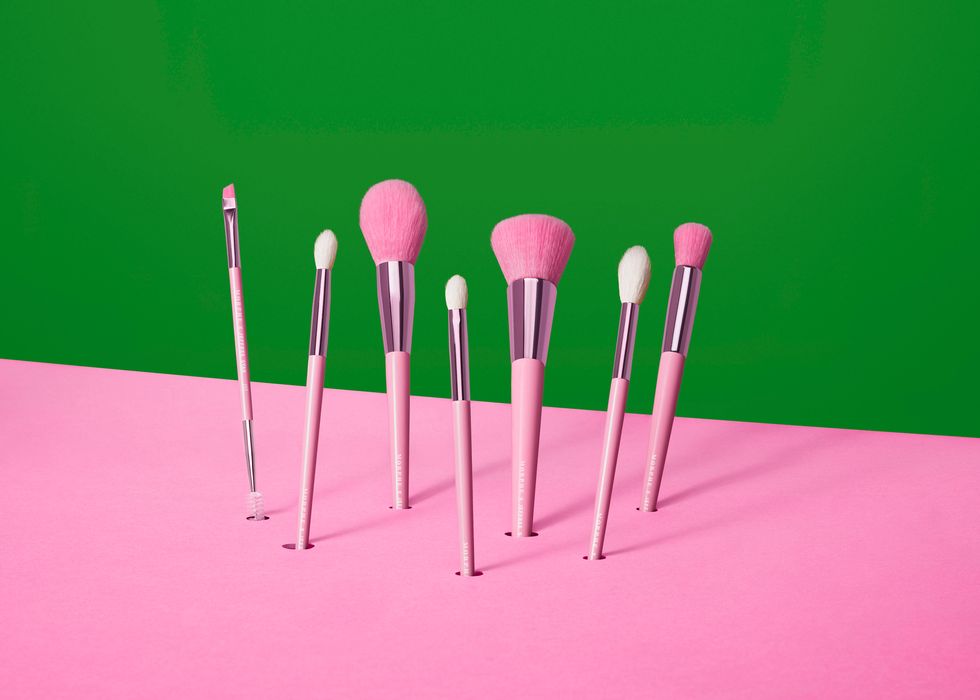 They know they've got a storm coming if they're giving bullshit. I wanted to also ask about what it's been like traveling and opening all of these Morphe stores?
It's been over a year since we've doing them. I remember when Morphe had their first location, in Burbank, for a long time. They've always been supportive, so when they started to expand, I was like, "Wow." I love Ulta, but it's like, you look at Sephora, Nordstrom, JCPenney, and it's: who's the new retailer? Is retail dead? Are people still going to the mall? The answer is yes and no. You see people like Forever21 filing for bankruptcy, but 20,000 people at my store opening in Chicago. It's crazy how a lot of these old, dinosaur brands don't know how to evolve and they're dying. It's cool to see people like Morphe still killing retail when a lot of old people are like, "Oh, it's dead," and it's like, well, people are still going to the mall and waiting in line to buy my new collection, so it's cool that I can still capture that. You don't see lines at the mall anymore.
Not only a line, a crowd. It's the makeup version of a concert.
Yes! Crazy.
Do you have any crazy stories from just the sheer amounts of people that show up to these openings?
Oh my god, always. With every meet and greet I do, let's say you don't get a chance to meet me, we've seen it all: offering my bodyguards sex to meet me. Oh yeah, the moms are ruthless. "I'll fuck you if my daughter can meet him!" I think that's funny. I'm like, "Work, what about me?"
You must have bodyguards fighting over a spot on your team.
They're really cool, Morphe always has really good security. Nothing crazy, though, no violent stories. No one's ever tried to kill me. It's never a negative, I love how excited people get. Obviously there's a lot of emotion, and I love that, I love being able to talk, hug, and touch people that I've touched with my art. It's wild. Every time I cut the ribbon, it doesn't get old. It just feels so real that I even have a brand. I think of five years ago, about where I was, and I'm like, "Wow."

It's so insane to see this entire fandom built around makeup.
It's so cool, it's almost like what I wanted to fully achieve with music, I now do with makeup.
Shop the full Morphe x Jeffree Star line now on Morphe.com.
Photos courtesy of Morphe