Penis envy, the concept coined by Sigmund Freud in a 1908 paper on psychosexual development in children, is one that I've personally never really connected to (except when attempting to pee outdoors). Or rather, had never connected to — until last week, when Isamaya Beauty, the line from pioneering makeup artist Isamaya Ffrench, announced that it was sold out of the first run of its latest drop, LIPS. LIPS is a workaday name for a remarkable product: lipsticks packaged in anatomically correct penis-shaped vessels, complete with testicles. A dick that goes on your mouth, rather than in it.
"The inspiration was just a very simple realization: it didn't exist before," Ffrench tells PAPER. "So we did it."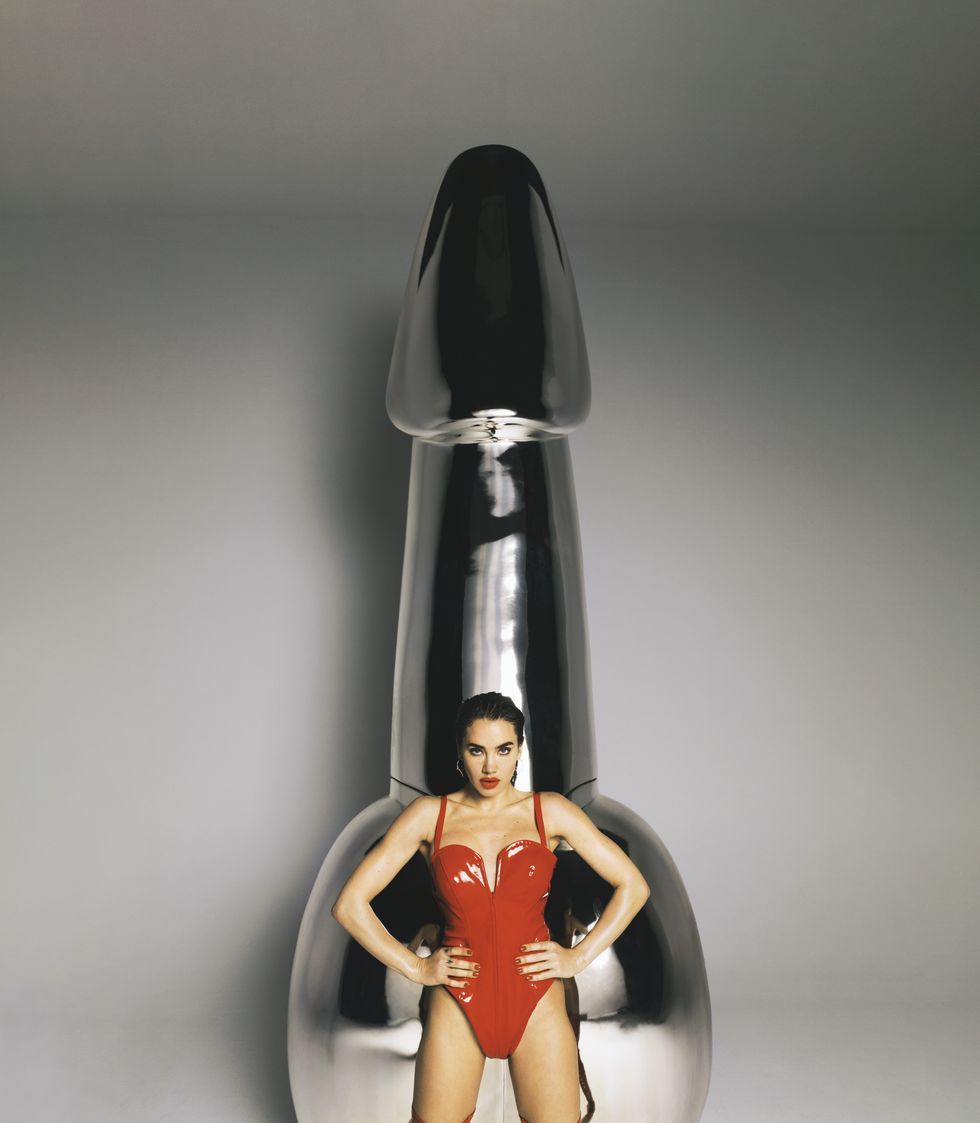 They really did. The lipsticks (dick-sticks?) come in a sheer black shade, Vanity, and a bright red, Cardinal, housed in a gleaming chrome vessel with dimensions that give it the look of something that might pop out of leather pants in a Tom of Finland illustration. "I wish I could say we did a real-life cast and mold," says Ffrench. "But alas, it was based on a generic shape. Lots of alterations were made over the weeks to find the perfect balance, and it was very funny to discuss those with our engineers in Italy." Mercifully, there will be a restock.
In the accompanying campaign by Zhong Lin, initially teased with reality TV-like pixelation around the genitalia, Ffrench and her models apply the product by literally grabbing it by the balls (in addition to modeling for her company, Ffrench does her own makeup for her campaigns, with the help of an assistant who does her skin — she finds it "relaxing being on the other side of the brush"). Lin's images feature Ffrench frolicking with a specially built 10-foot-tall phallic sculpture; she poses on the testicles like a Sports Illustrated model, embraces the shaft like it's a husband who has just returned from war. Who among us can't relate?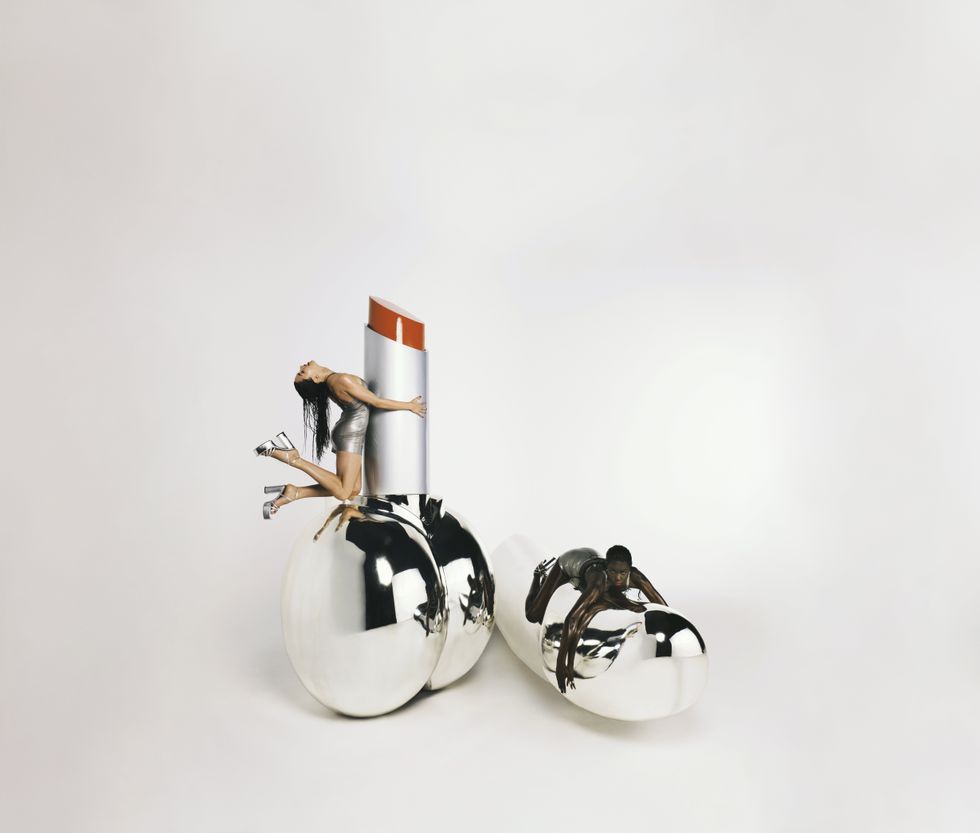 Beyond the dicks (some proceeds from which will be donated to Planned Parenthood), Isamaya Beauty, which launched in June of 2022, is a brand that encompasses an entire landscape of desire. Ffrench, who studied product design at Central Saint Martins, is a brilliant worldbuilder, and her line features considered visuals and packaging that stand far above her contemporaries. "It was always clear in my head that I would put a lot of effort into packaging, because there's nothing more sad than a palette you throw away once empty," she says. "I want people to like the objects themselves so they want to keep them on a shelf!"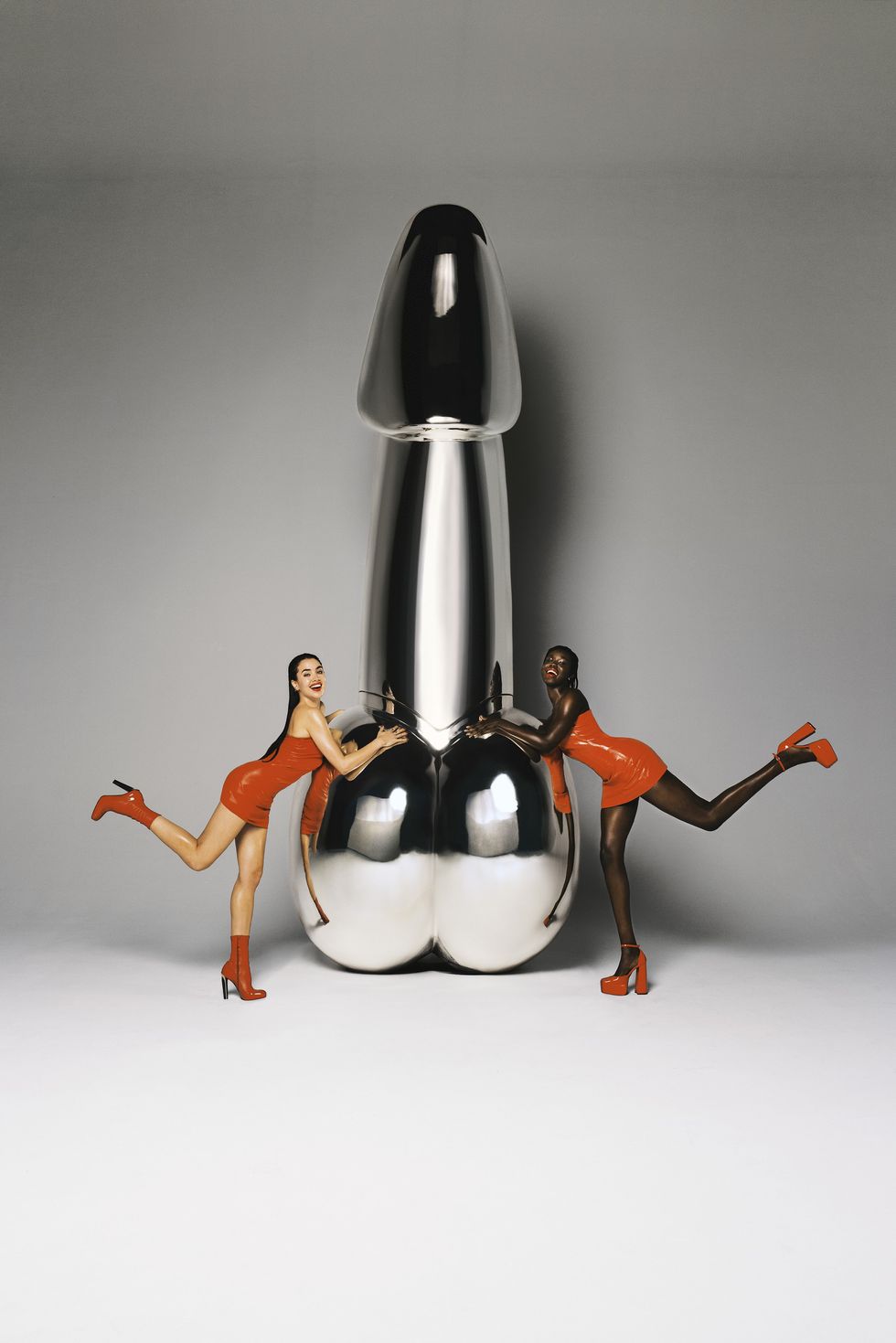 Her work comes out in themed collections, like a fashion house. Before LIPS, there was Industrial, with products encased in rubber and pierced with captive rings; the accompanying imagery felt like an updated version of Fritz Lang's Metropolis, with even more BDSM. Then came the stunning Wild Star, for glittering cowgirls (Ffrench posed in a cowboy hat with crystal fringe for the campaign); the sparkling, easily blendable and buildable makeup comes in gold packaging, featuring a horse with a rhinestone mane and ruby eyes. The collection's Lucky Kiss lipstick is by far the most beautiful item in my beauty organizer — the horse rears savagely on its hind legs, hooves kicking above my inferior purchases.
Ffrench, like most makeup artists at her level, doesn't wear much makeup on a daily basis, mainly sticking to mascara (she says her favorite releases from her line are the mascaras Rubberlash, from the Industrial collection, and Lash Lasso, from Wild Star). But her work is known for its theatricality and intricacy — her signature is special effects makeup straight out of The Twilight Zone (she just made headlines for creating eerie animal prosthetics for the models at Collina Strada's latest show). And while much of her makeup is classically flattering, it's also imbued with that adventurousness and sense of play. She says that attempting to fuse her weirder work into a popular line is "always the tension that drives me."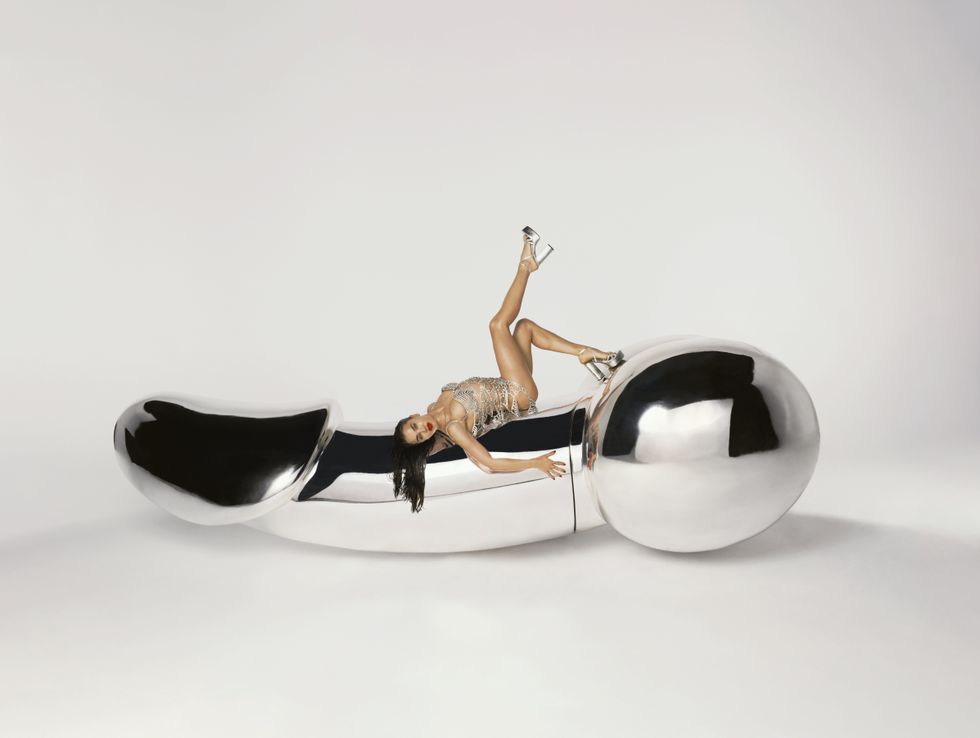 "You need a balance in your work between the weird/mad/creative and the 'commercial,' otherwise either becomes boring," she says. "With my brand I wanted to show that it's not incompatible to do adventurous visuals and sell a product."
Beauty releases can be a tendentious thing. Passionate reviewers make a lot of TikToks. But Ffrench is doing something more than just making you prettier (though of course she's good at that, too). "Makeup is a tool for self-expression, like clothes and accessories," she says. "It can be used in the most beautiful or unexpected ways. I hope people use it to reflect who they are, instead of trying to look like someone else."
Photography: Zhong Lin
Creative direction: Isamaya Ffrench
Associate creative direction: Tiffa Chang
Styling: Nick Royal
Make-up: Isamaya Ffrench
Hair: Claire Moore
Nails: Adam Slee
Production design: Gary Gard
Fabrication and construction: La Fabrique Z
Casting: Kyra Sophie, Olga
Latex: House of Harlet
Post-production: Spring Studios
Producer: Cora Rodriguez
Iconoclast: Iconoclast TV
Executive producer: Nina Fourie
Photo team: Big Wang, Ed Phillips, Ross Zillwood
Assistant manager: Vincent Wong
Digital technician: Nina Close
1st make-up assistant: Sultz
Make-up assistants: Joe Brooks, Bianca Spencer, Rosie Jones, Alice Schneidau, Kennedy Rough
Production design assistant: Molly Marriott
Construction: Tobias Gabie, George Mein
Stylist assistant: Letizia Maria Allodi, Alicia Rodriguez Aparicio