Ah, cruise collections, when luxury fashion houses shimmy out into the pale spring light outside of the traditional fashion schedule in hopes of out-"extra"ing every other brand and enticing the rich and famous to make it rain. Thus far we've already seen very impressive resort displays from the likes of Chanel and Dior and now, Gucci has stepped up to the plate. Let's review.
First off, the brand sent embroidered caps as show invites, which we know thanks to High Snobiety writer Alec Leach's full VICE intern-esque embedding of his own Instagram posts throughout his Gucci re-cap. Blessings.
While the Florence location for the show couldn't quite match creative director Alessandro Michele's original hopes to stage Resort 2018 in the Parthenon in Athens, it was all still very magical and perfectly fitting with Michele's renaissance theme.
Here's the vibe:
Here is the front the row.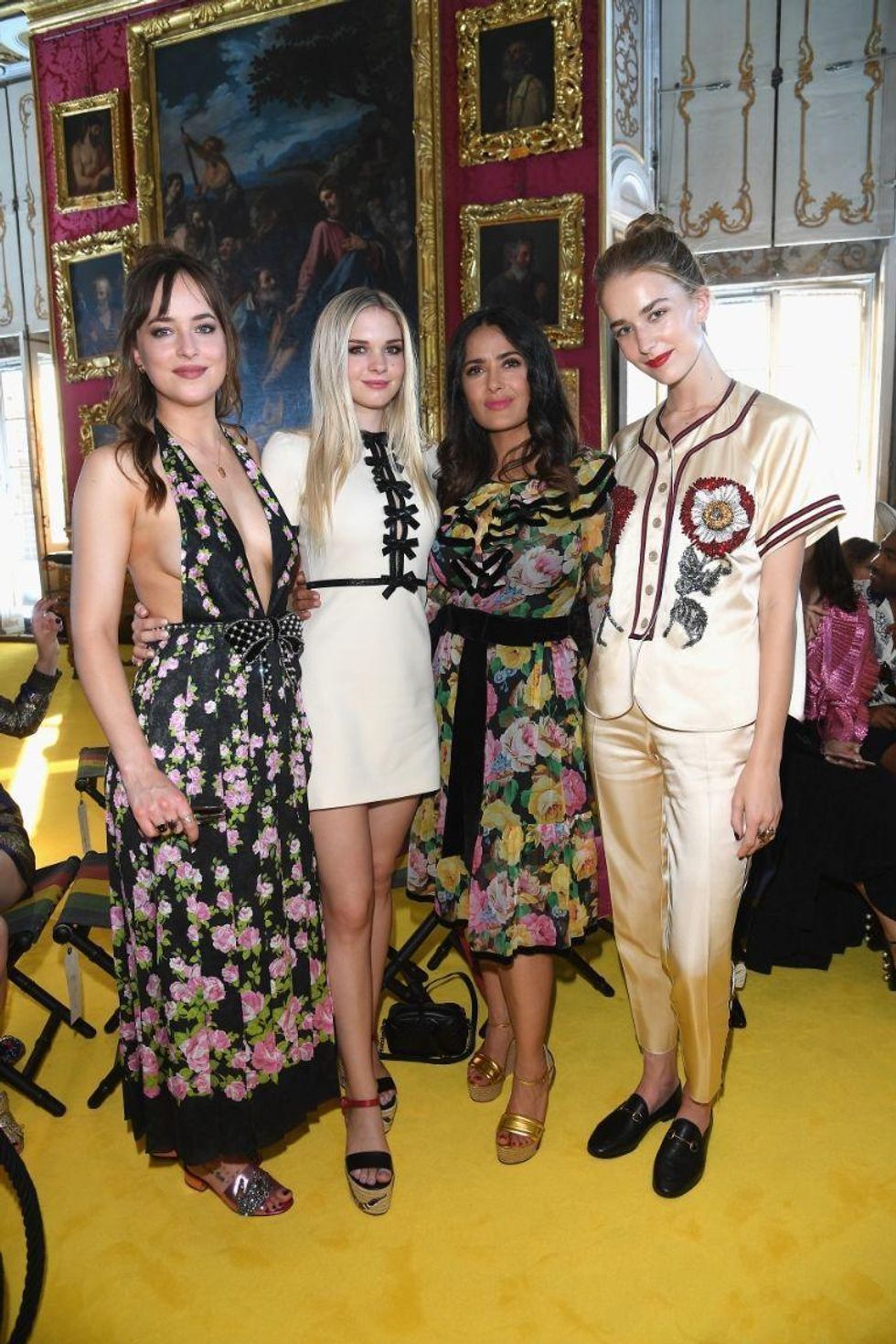 Which could never be complete without one Jared Leto doing the most.
And here is the collection, just as ornate, elaborate, ostentatious and every other synonym for extravagant as you may have predicted from Gucci – also just as beautifully-impossible to don on a cruise.
Still, wow.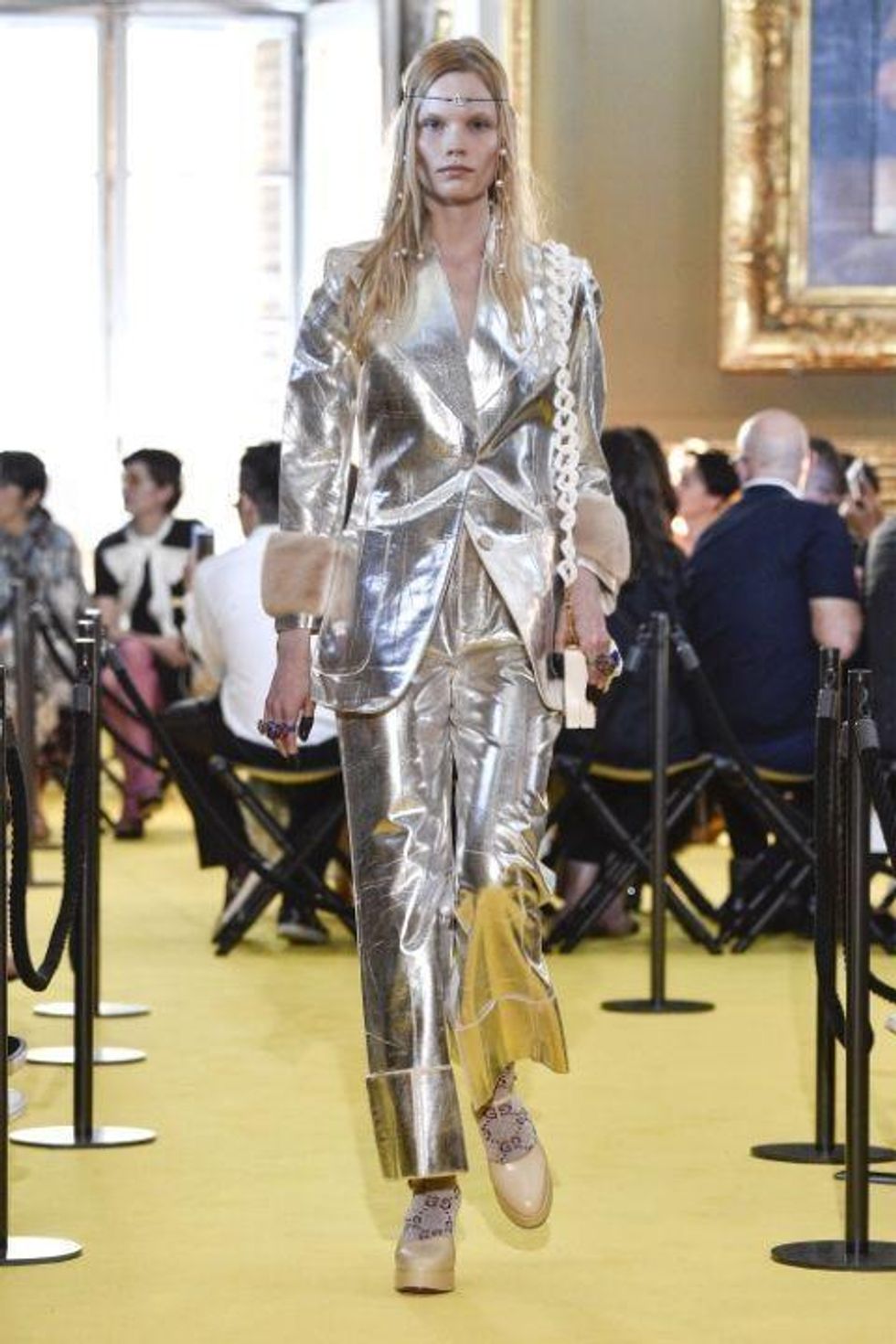 No words.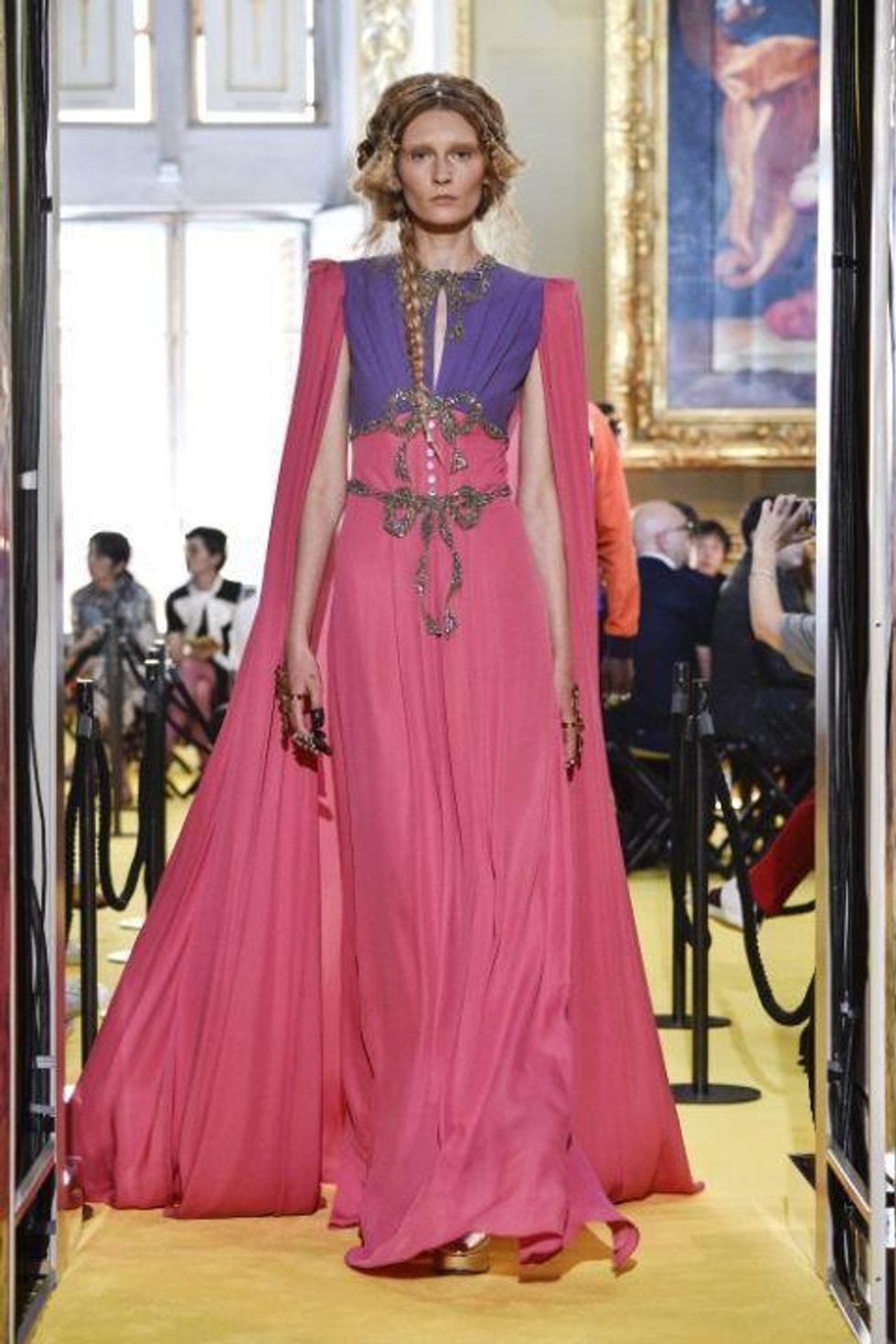 Thank you and goodnight.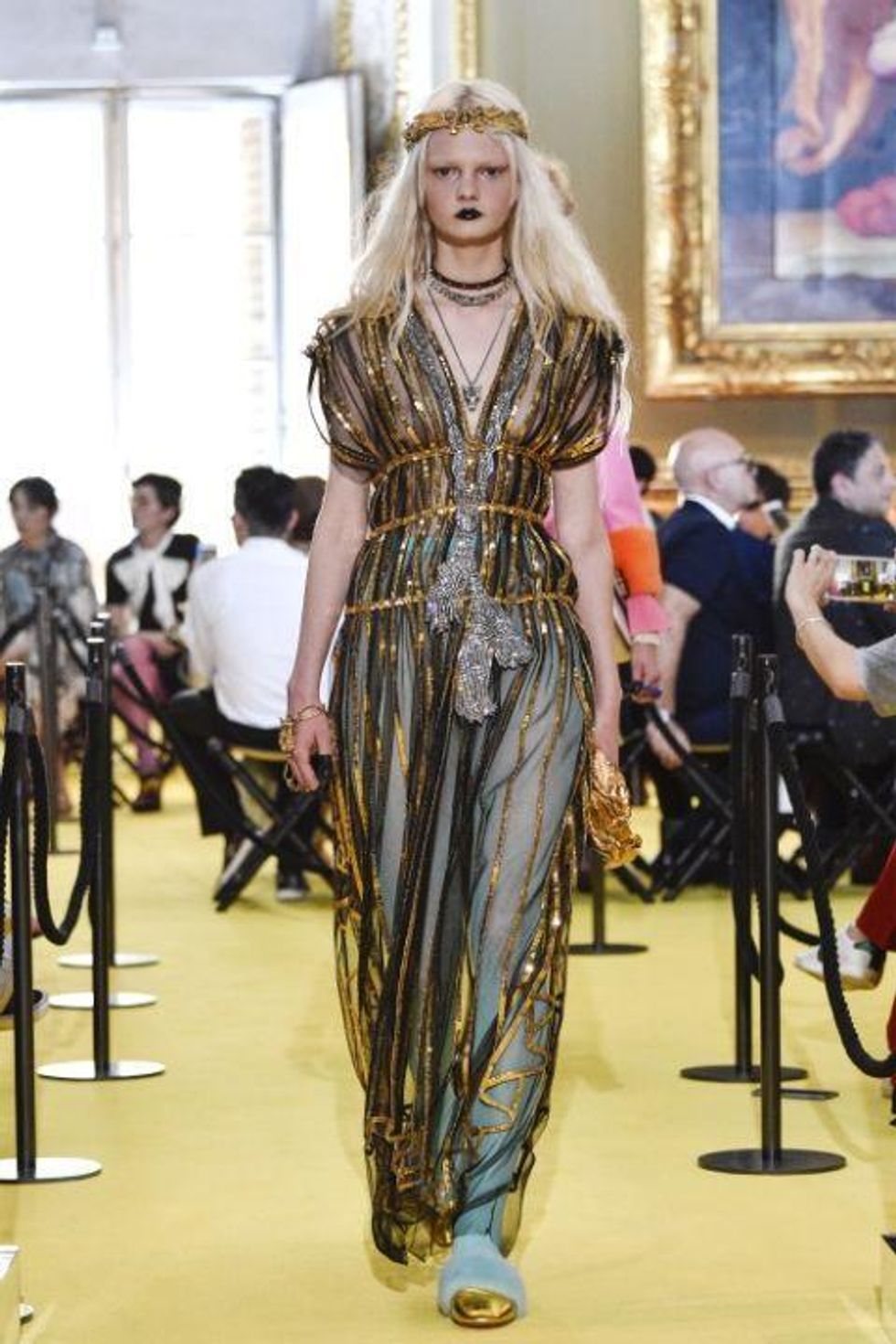 Watch and marvel at it all right here.
Images via Getty/Instagram