Diane Zhou grew up in New Jersey and currently lives and works in Beijing and New York. Through a variety of media, her work explores the complexity of Chinese identity (both across diasporic populations as well as mainland China) through playful engagement with cultural artifacts such as bubble tea. I asked her about surfing the Chinese internet, her GIF-making process, and anime in contemporary art, and she answered in both text and GIF.

What does your desktop or workspace look like?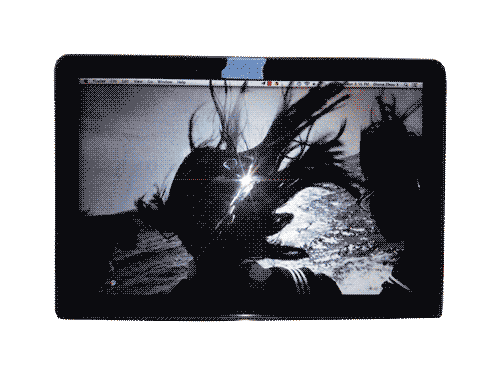 Where do you spend most of your time on the internet? How have your online habits changed since moving to Beijing?

How does making GIFs inform your physical media practice and vice versa? Can you describe your GIF-making process?
GIFs need to be processed more quickly than physical media and they deliver more information in a short period of time. They are useful to me for executing simple ideas. GIFs can be refined pieces of art or internet debris; the ability to be read or used as either makes them a fluid medium. The fact that GIFs are sometimes just internet junk frees me to create without clear meaning. I often end up revisiting these ideas in physical media, and the fact that I've already thought through them using GIFs allows me to explore different angles.