If there's one thing that's been missing from 2017 so far, it's a bunch of men playing what looks like really complicated horse-based croquet while spectators dressed to the nines cheer them on. That's right, it's time for the annual Veuve Clicquot Polo Classic and 2017 marks the event's tenth anniversary. (Get yourself something nice to celebrate, like maybe this $400 Fendi x Veuve Clicquot pom pom charm--you can use it to lay claim to whichever sweatily attractive horseman suits your fancy.)
This Saturday, June 3, you can hop over to Liberty State Park and stomp divots, ogle the famous and wealthy, and maybe re-enact your own Pretty Woman moment.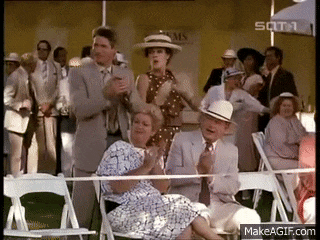 Tickets--only general admission and Rosé Garden left--HERE.
Splash image by Neil Rasmus