Franco Noriega has solidified himself as a sex icon, earning the nickname "Naked Chef" after a generous cooking video went viral in 2016 that led him to TV features with Ellen DeGeneres and Martha Stewart. Since then, he's managed to successfully leverage this reputation, having opened his Peruvian restaurant Baby Brasa in New York City and competed on Univision's Mira Quién Baila. Now, Franco's embarking on a pop music career, which harks back to his performing arts roots.
Related | Franco Noriega's Food Porn
Producer Frank Santofimio, who's collaborated with everyone from Chino Y Nacho and Daddy Yankee to Leslie Grace and Becky G, is behind Franco's music breakout. The track is called "Me Aceleras," and recruits a wildly stacked lineup for the accompanying video, out today. Photographer Mariano Vivanco, a fellow Peruvian, makes his music video debut, as top model Shanina Shaik acts as Noriega's love interest throughout.
Watch the PAPER premiere of our favorite chef's super sexy visual, and learn more about his music, below.
You've had such a strong career as a chef. Why this foray into music?

I moved to NYC 10 years ago to pursue acting. I went to the American Academy of Dramatic Arts and part of this training involved voice lessons, so I was always exposed to this field. I am an artist — food is an art, acting is an art, singing is an art. I have been training my voice for years, but the moment felt right now.
What's the story behind your single? How closely involved are you in the creative for your music?
I am very involved. I composed the song in conjunction with the musical producer Frank Santofimio, who has produced various hits. We got together one day and by the end of the day we had the single done. It's about the story of my life — being the lover in some relationships I've had — so I took this as a center piece and built around it. I shot this video in London with Mariano Vivanco. This was his first music video; we met in New York and visualized the video, and talked about using top model Shanina Shaik. It has been a real pleasure working with such a creative mind like Mariano and of course super fun.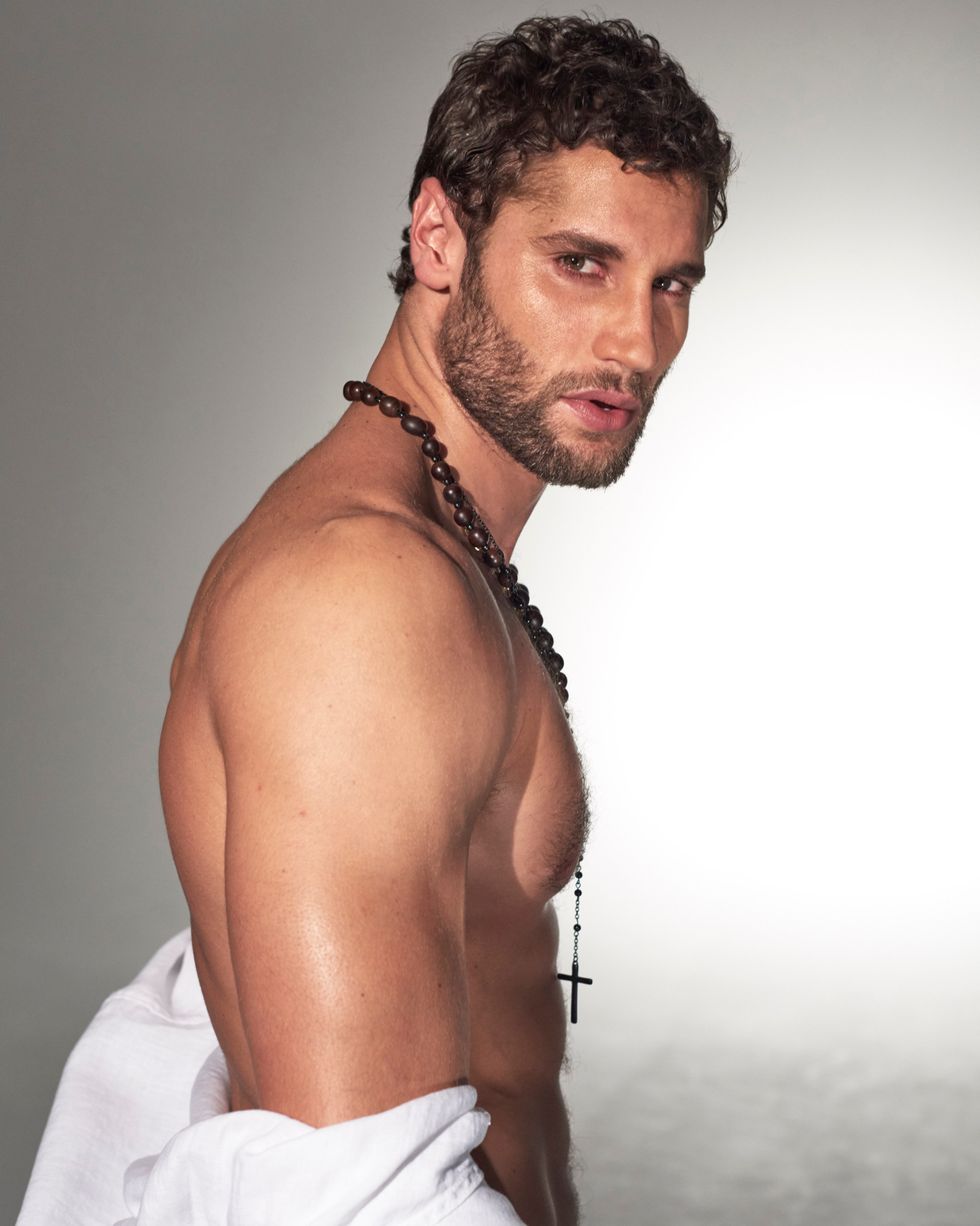 The treatment for this video is very sexy. What were you hoping to achieve?
I have always felt comfortable in the sexy realm, so it just felt natural when we took that route. I think it compliments the lyrics of the song that are very sexual, but overall watching the video makes you want to dance, move, have fun, and party.
Do you have plans for more music?
Yes I am currently in Miami promoting the song, but also recording my album. The idea is to release an EP of six to eight songs by the end of the year. I will release songs every 2 months as singles. I will also sing in English at some point; I am experimenting with some spanglish versions now. At Baby Brasa, I have an incredible team of people that work very hard and are able to manage a restaurant that is getting busier every day. I am still very involved in the process. I think also as an entrepreneur, you need to be able to delegate responsibilities in order to keep venturing into new projects, otherwise you are stuck in the same field forever.