For decades, Christian Dior has been synonymous with the stiletto. Supposedly invented by Roger Vivier in 1954 (Salvatore Ferragamo and André Perugia have also lain claim to the razor-sharp heel) the shoe remained a pillar of the Dior codes through creative directors from Marc Bohan, who showed his collections with block-heels in the 1970s, and Raf Simons who introduced "Diorthopedics" — the intricately embellished mesh sneakers from spring 2014 haute couture.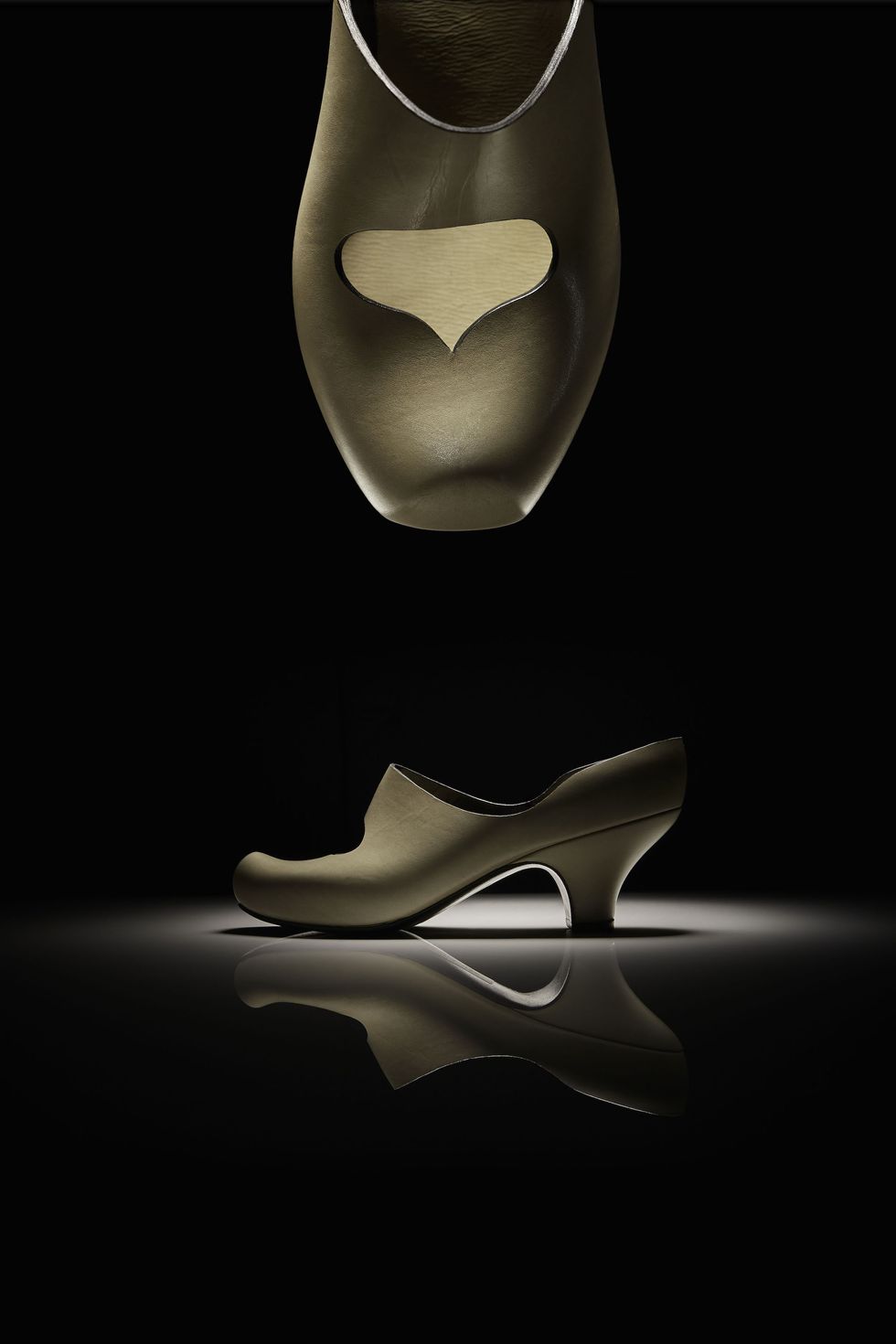 Clogs by Roger Vivier for Christian Dior's Spring 1955 collection.
(Photographer: Gérard Uféras)
Since the beginning of her tenure as Dior's artistic director in 2016, Maria Grazia Chiuri has eschewed the stiletto; most shoes under her reign have measured at 3.5 inches — 4 at most. The designer has instead focused on arming women with easier, grounded footwear (as one would expect — female designers are often more sensitive to the realities of towering heels). This fall, Chiuri has stocked Dior boutiques with the "Diorquake," a riveted leather clog that takes its name from "youthquake," the Diana Vreeland-coined term for the 1960s, a decade defined by rock-and-roll, the sexual revolution, and collapse of the class system all propelled by young people.
Appearing for the first time since 1954, when Monsieur Dior showed Roger Vivier's cream-colored clogs with a Hersey kiss-like cutout alongside his spring 1955 collection, the style has reemerged as a tough contender for its pointy, five-inch-plus counterpart. Though Chiuri's iteration has a more provincial, Dutch look, it's svelte enough (and conducive to our current obsession with ironic-chic dressing) to appeal to style mavens that want a boost without being debilitated.
Photos courtesy of Christian Dior
Sign Up For The Morning PAPER