"It feels like a mixture of a bank vault, brutalist torture chamber and Clockwork Orange," said Henri Alexander Levy, founder of the punk, pricey unisex brand Enfants Riches Déprimés (French for "Depressed Rich Kids"). Levy is describing the first flagship store for ERD, which opened a few days ago in Paris. He adds that when people walk in, he wants them to "feel as uncomfortable as possible."
Up until now, people could only shop ERD clothes from a select number of specialty retailers and department stores, as well as its e-commerce site. The brand is known for keeping a tight distribution channel and for its uber expensive collections. "True luxury is elitist and exclusive rather than inclusive," he says, explaining that the store is for "those who know" while the internet is for everyone.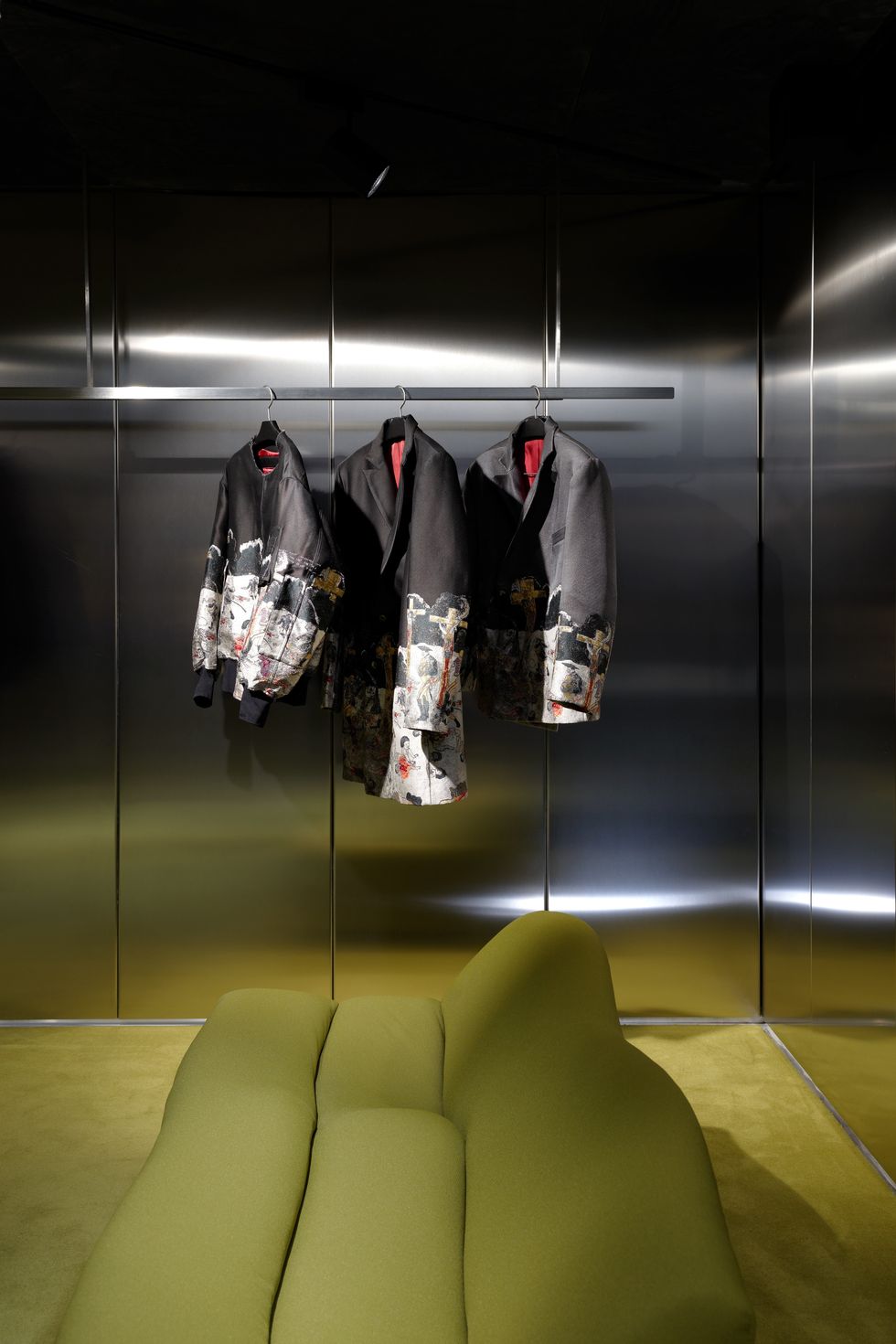 "Opening the first boutique is a landmark moment for Enfants Riches Déprimés," he says. "The garments are rather inaccessible by choice and it is a big moment to have total control over the customer's experience with the brand, giving an opportunity for precise interaction with our ethos."
As far as the aesthetics of the store, Levy worked closely with his friend and architect Didier Faustino to design a space that creates a cold, dark feeling. The floors are rendered in a "puke green" color that's mean to provoke a grotesque feeling, according to the designer. "This nods to the brand's position of highlighting the sick and twisted impulses of the human condition." A stark contrast to the store's facade, which is "classic French" and belies what lies inside.
The flagship store is located at 79 RUE CHARLOT in Paris.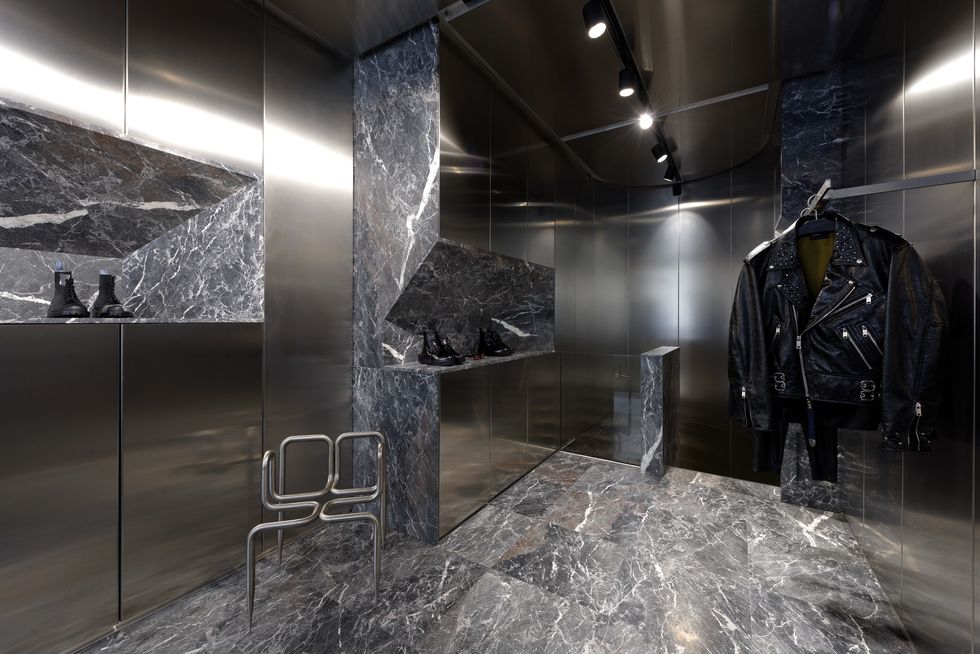 Photos courtesy of Enfants Riches Déprimés
Sign Up For The Morning PAPER