R&B innovator Diana Gordon's last body of work, last year's Pure, was largely about searching: for the answers to long-held family secrets, for the ways out of past traumas, and for the keys to her own heart. The EP's five tracks yielded catharsis, supported by minimal, pensive arrangements.
On "Becoming," Gordon's new song and video premiering today on PAPER, she's a woman still searching, but where she once was lost, she's been found. In the song's opening lyrics, Gordon outlines a prophecy of a more fulfilled self: "I see who I'm becoming," she sings, her voice taking on a longing yodel. "At night you know I pray for this. I love who I'm becoming."
That expansion allows for a spiritual shift, both in sound and mind. Thus, "Becoming" becomes something new, morphing a percussive trap arrangement, which Gordon rides like a wave. In subsequent scenes, she is shown alongside a crew of women of color, all playing on the same team (literally, they are wearing matching basketball uniforms with penny loafers), twerking at a house party and posing in bikinis poolside. All throughout, Gordon's idiosyncratic, totally original style is on full display. These days, she's shining and she knows it. "Bitch glowed up now, look who I'm becoming," Gordon rap-sings, reveling in her newfound glory. "I'm a legend in the making." We love to see it!
PAPER catches up with the singer-songwriter, who shares about her sonic and personal journey from Pure to now, what matters most to her lately, and more.
Following the catharsis of "Pure," who do you feel like you're becoming these days?
I feel like God is determined to teach me there is no such thing as control. Not over this pimple on my face, not over this oval nail shape that I asked to be almond, not over these lashes that are supposed to last for 2 weeks, and certainly not over my music. In 2012, I was writing Afro/English Zulu folk and I was going viral, I didn't know how to keep the momentum and I didn't have the resources or the team or the perfect plan to keep going so I just stopped. Many blessings and opportunities later, I'm here again in the studio writing and producing. I'm losing sleep over video treatments and custom clothing designs and fabrics and that's not what really matters. It's about me being authentic, raw and consistent and making sure people can see my heart and hear my soul through my voice because that's what's always connected me to the world. So I would say I'm becoming more in touch with and aware of myself.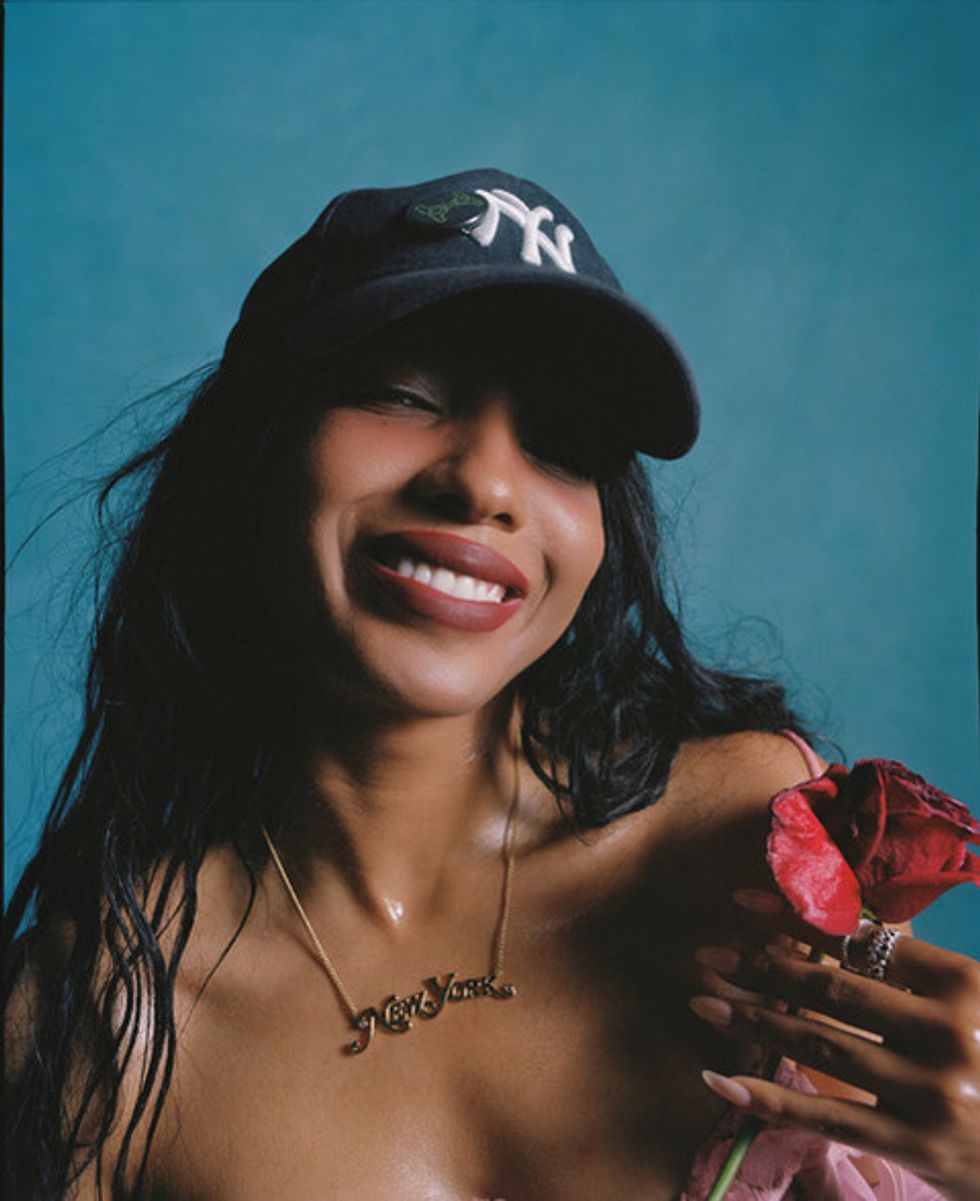 What matters most to you right now? As an artist? As a family member? As a woman?
Every day I pass my older brother who is currently living on the side of a highway underpass in Los Angeles. It has been two years of me struggling to get him off the streets due to his mental illness, and the law not being on my side. It rips me to shreds daily. My goal is to see him in a safe place, eating good and understanding he is loved. My artistry is the only thing supporting that goal. So it's especially important to tap into my pain and passion and do what the fuck it is I was put on this earth to do. When I'm performing live, stripped down in an intimate setting, I kinda feel like Agent Smith from The Matrix taking over a body. It's fascinating and humbling to see how I can reach inside of someone and change them without even touching them. It's a wonderful co-sign. I want to do good with that power. As a woman, though I may find love or a lover, the most important relationship I have to continue to nurture is with myself. It's when I look in the mirror. learning to embrace my curves or lack thereof. It's how I handle my successes, it's how I rise after my failures, how I treat other people, it's also balancing the duality of me being a hat lady, who's sort of witchy, soft, vulnerable and sweet and then being a bad bitch: a businesswoman who is very serious about her career.
The song has some interesting shifts... the music is tranquil before erupting into a trap beat. You adjust your singing style accordingly, and sometimes you keep it the same. It sounds very loose and free-flowing. What kinds of sounds/ideas are you experimenting with on your new music?
I've always loved Tracy Chapman and Sarah McLachlan. The part of my voice that I get the most pleasure listening to is when I fall into this natural folky, grungy, ethereal tribal yodel. It's a lot to say, but its pretty understandable when you hear it. I aim to push the boundaries vocally with that sound, experimenting over progressive hip-hop beats, and then just simple vocal and guitar, where there is no room to hide. Also, Sarah McLachlan should bring back Lilith Fair so I can perform. That would be a good place for me.
Revisit Diana Gordon's Pure, below.
Photography: Kelly Jeffrey

Sign Up for the Morning PAPER