CW: This article contains mentions of sexual assault. Reader discretion is advised.
Beef actor and street graffiti artist David Choe is facing widespread backlash after a disturbing clip from Choe's then-podcast DVDASA resurfaced on the internet last week. In the clip, which was reposted onto TikTok and Twitter by investigative journalist Aura Bogado, the Netflix actor recounts a 2014 incident where he sexually assaulted a Black massage therapist he called "Rose."
Describing the encounter to co-host Asa Akira, an adult film actress, Choe details how he began to feel aroused from the massage and tried to coerce the massage therapist into touching him and engaging in oral sex with him. When she refused his advances, Choe forced himself onto her.
Akira asked Choe if he thought that his actions in the story constituted as rape. The 46-year-old artist responded, "I just want to make it clear that I admit that that's rapey behavior… But I am not a rapist."
\u201cThe sound on my first TikTok ever was removed due to a community guideline violation. It\u2019s merited given @davidchoe\u2019s description of this brutal sexual assault.\n\nWaiting to hear why @aliwong and @steveyeun made a decision to give Choe this platform. Silence really speaks volumes.\u201d

— Aura Bogado (@Aura Bogado) 1681514496
Choe admitted multiple times throughout his recap of the sexual assault that Rose was "definitely not into it" and that "she has given [him] no signs that she's into [him] or that this is appropriate behavior." However, he cites "the thrill of possibly going to jail" as an aphrodisiac.
When the podcast clip first went viral nine years ago, Choe had published an official statement on the show's website, stating: "I never thought I'd wake up one late afternoon and hear myself called a rapist. It sucks. Especially because I am not one. I am not a rapist. I hate rapists, I think rapists should be raped and murdered." He asserted that this was simply a case of "bad storytelling" and misinterpretation.
Choe has yet to make a comment on the newly-resurfaced podcast clip, but Bogado posted screenshots of an email she received from Twitter Support that allegedly reveals Choe demanding the clip to be taken down on the basis of copyright infringement.
Fans of "Beef" are now calling for a boycott of the Netflix show and looking to its lead actress and actor, comedian Ali Wong and Nope star Steven Yeun, to acknowledge Choe's claims. It has been nearly two weeks since the show premiered on the streaming platform and it has already garnered praise from critics and viewers alike worldwide for its dark comedy and portrayal of the Asian-American community.
Photo via Getty/ Ramin Talaie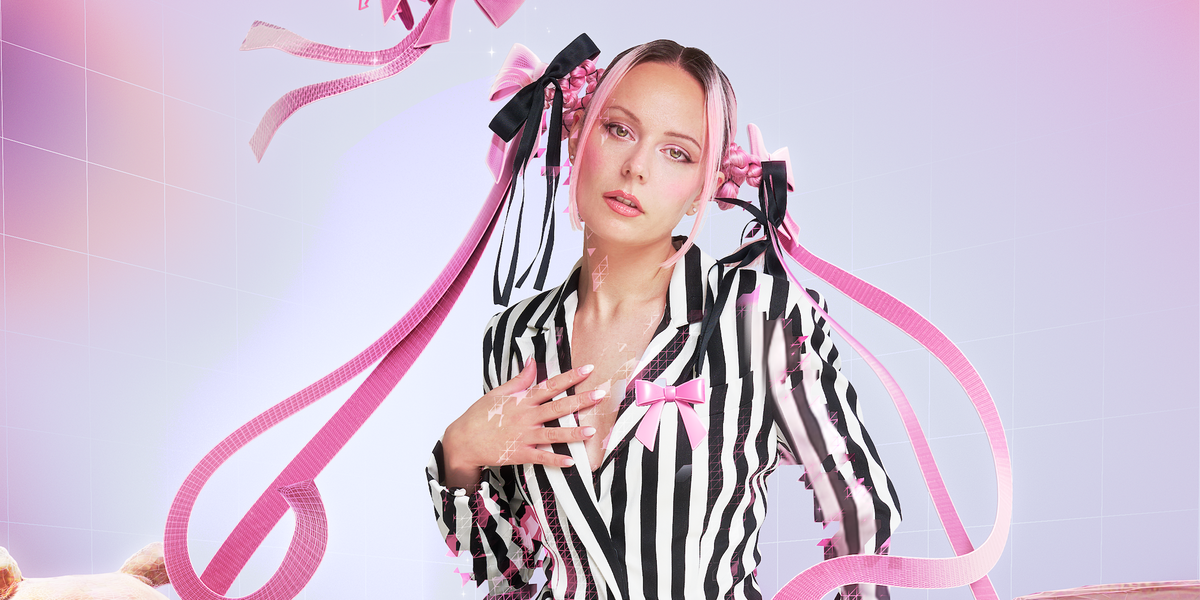 Music
Story by Harry Tafoya / Creative direction & VFX by Andy Rolfes / Photography by Nicholas Needham / Styling by Erik Ziemba / Hair by Davey Matthew / Makeup by Frostie Delite
Story by Harry Tafoya / Creative direction & VFX by Andy Rolfes / Photography by Nicholas Needham / Styling by Erik Ziemba / Hair by Davey Matthew / Makeup by Frostie Delite
07 November